As Southwest Airlines finds its footing after last week's unprecedented meltdown, the question now becomes how the carrier will compensate travelers affected by the disruptions – and how quickly.
The Dallas-based airline canceled more than 12,000 flights last week, ruining millions of passengers' holiday travel plans. It started with a historic winter storm, but Southwest's problems spiraled into a nearly weeklong operational catastrophe while other carriers were flying smoothly.
Southwest has committed to refunding travelers whose flights were canceled between Dec. 24 and Jan. 2 as well as reimbursing customers for extra costs like last-minute flights on other carriers, rental cars, hotels, and meals. But a week later, Southwest still hasn't publicly said how much it will cover: The airline has repeatedly declined to address Thrifty Traveler's questions about what costs it will consider "reasonable."
Timing is a big question, too. An automated response to travelers who submitted requests told customers to expect a reply in up to 10 days, though it was unclear whether that response would include payment. U.S. Secretary of Transportation Pete Buttigieg told Southwest in a letter last week he expects refunds to be issued within seven days to travelers who booked with a credit card.
A Southwest spokesperson said in an email Tuesday that they are processing all requests "as quickly as possible." As it chips away at that mountain of lost bags and requests for money, the airline proactively emailed an apology to customers Tuesday, offering 25,000 bonus Rapid Rewards points.
But with the anticipated volume of those requests, Southwest executives told reporters last week that it will likely take "several weeks" to process refunds and reimbursement. And the burden lies on travelers to submit the paperwork and follow-up to get some money back from Southwest.
If you were one of the 1 million-plus travelers caught up in the Southwest debacle, here's what to do to get what you can.

Claim Your Refund Now
Getting a refund is one of the few rights travelers in the U.S. have when airlines cancel flights.
Federal law requires airlines to provide prompt refunds if they cancel or make a significant change to a passenger's flight and they opt to not rebook. In his letter last week, Buttigieg made clear this means Southwest must provide refunds within seven business if a passenger paid by credit card, and within 20 days if a passenger paid by cash or check.
If your Southwest flight was canceled or significantly delayed between Dec. 24, 2022 and Jan. 2, 2023, head to Southwest's dedicated Travel Disruption page and fill out the reservation information from your canceled flight.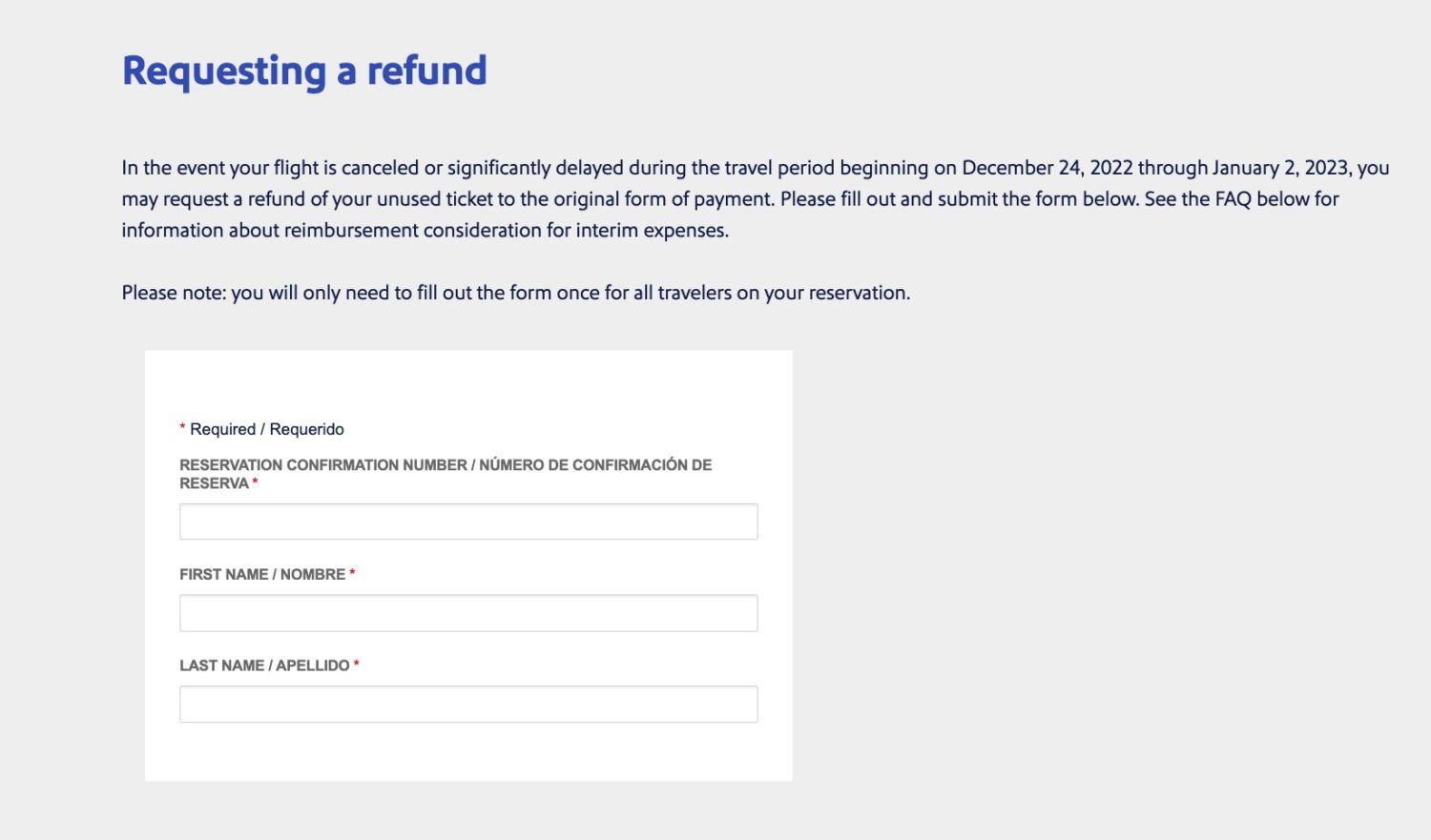 Submit Your Receipts for Additional Expenses
Other than getting a refund for a canceled flight, travelers in the U.S. aren't guaranteed much. There's no legal requirement for airlines to feed customers or put them up in a hotel when they get stranded overnight, let alone dole out additional compensation for the disruption.
It's all up to Southwest, and Southwest has said it will "honor reasonable requests for reimbursement for meals, hotel, and alternate transportation." But what's considered "reasonable" is left to the airline to decide.
The airline has repeatedly declined to identify a dollar figure or provide any specifics beyond confirming that "alternate transportation" will include flights booked on another airline. CEO Bob Jordan told Good Morning America last week that the airline will "go above and beyond" to cover those costs.
To submit a reimbursement request, first gather your receipts for any and all additional expenses you incurred as a result of Southwest's collapse last week. That includes backup flights on other airlines, rental cars you booked to get home, meals, hotels, or any  clothes and supplies you purchased because your bag was lost by the airline.
Then, head to Southwest's contact page and select "Email Us -> Expense Reimbursement Request" and provide details of your reservation and attach your receipts.

Lost Luggage? File a Baggage Report
The volume of canceled flights caused a backlog of bags at airports around the country. Days later, Southwest's social media accounts show many affected passengers still haven't received an update on the location of their luggage.
Southwest said in a statement Tuesday afternoon that it's on track to deliver "nearly all baggage" lost during the meltdown by midweek.
Still waiting on your bag? Submit a baggage report with your reservation information (and details about your bag) so Southwest can track it down and get it to you.
Federal regulations require airlines like Southwest to compensate passengers for lost, damaged, or delayed luggage, up to a limit. For domestic flights, that can be up to $3,800, according to the DOT.

How Long Will it Take to Receive Refunds & Reimbursement?
Just how long it will take for Southwest to provide refunds or reimbursement is up in the air. Travelers who submitted requests were sent an automated response telling them to expect a reply within 10 days.
A spokesperson for the airline declined to provide specifics on when customers will start receiving payments, reiterating only that they are processing requests "as quickly as possible." But the pressure is on to move quickly.
Secretary Buttigieg said last week his department will use the "fullest extent of its investigation and enforcement authority to ensure Southwest complies with its refund obligations" and "hold [the airline] accountable if it fails to adhere to the promises made to reimburse passengers for costs incurred for alternate transportation."
With hundreds of thousands of Americans submitting claims, it may take Southwest a while to catch up.
Didn't Get What You Expected from Southwest?
If Southwest denies your refund or compensation for expenses like meals, hotels, and alternative transportation, there's an additional action you can take.
File a complaint against Southwest directly with the DOT. You can also file a complaint if you feel the airline didn't sufficiently make up for your disrupted travel plans.
Southwest Extends 2022 Companion Pass & Status
Southwest will have a long road ahead towards rebuilding its relationship with its customers, but the airlines is acting quick to relieve some of the pressure for some of its top customers – including those who have had the Southwest Companion Pass last year.
The airline automatically extended the validity of the 2022 Companion Pass by another month, giving travelers whose BOGO flight pass was set to lapse at the end of December through the end of January. Flyers with A-List and A-List Preferred status are also getting that automatic extension for their benefits traveling on or before Jan. 31.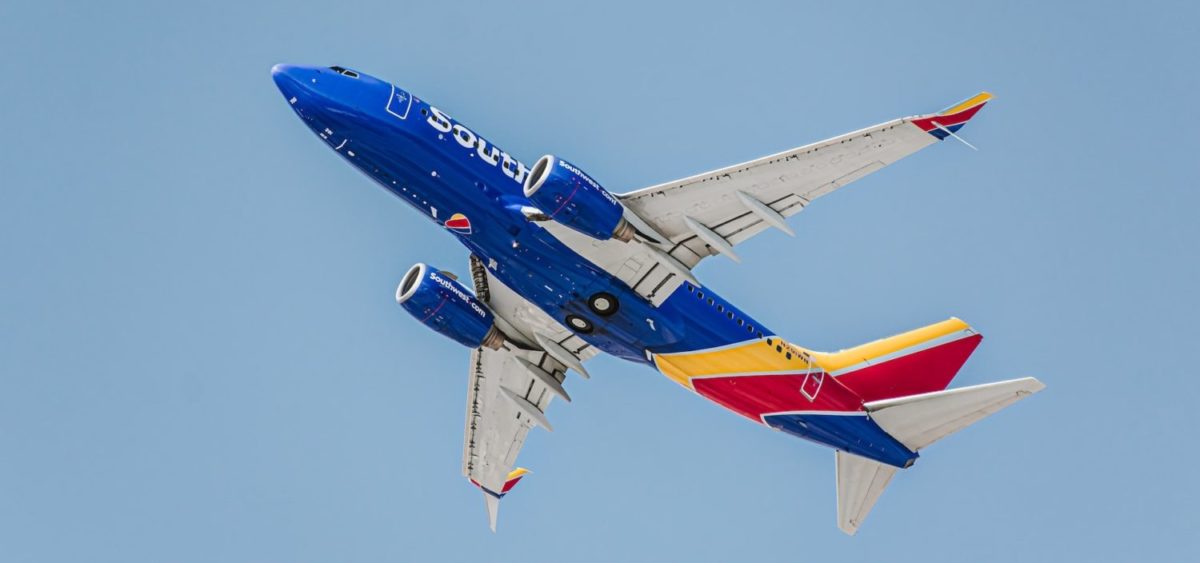 Southwest is also giving travelers an extra month to re-qualify for the 2023 Companion Pass and status with the airline, extending the earning period through Jan. 31. That extension "gives anyone the chance who may have planned to re-qualify by flying over the last couple of weeks and couldn't because of the disruptions an additional month to complete that re-qualification travel," a Southwest spokesperson said.
Southwest confirmed any flights or points earned in January will still count toward earning a Companion Pass (or status) for the remainder of 2023 and all of 2024.

Bottom Line
The worst of the meltdown may be over, but there are many unanswered questions regarding how long it will take Southwest to dole out refunds and reimbursement for last week's massive disruptions.
Will the airline go "above and beyond" as they've promised? Until that money actually starts flowing, it's a mystery.
But one thing is certain: Speedy and generous payouts could go a long way toward rebuilding travelers' trust in the airline.