There are plenty of great ways to use Delta SkyMiles, but flying long haul business class isn't one of them … unless you'd rather fork over hundreds of thousands of SkyMiles to do it. In fact, Delta just killed off one of the last great ways to fly up front using your SkyMiles.
Even after jacking up partner award rates to fly from the U.S. to Europe or Asia in business class in the last year, one sweet spot went untouched. You could still fly business class from the U.S. to Tel Aviv (TLV), Dubai (DXB) or other Middle Eastern cities for 85,000 SkyMiles each way on partner airlines like Air France or Virgin Atlantic. That's not the deal of the century by any means, but it was solid compared to the 400,000-plus SkyMiles Delta regularly charges for its own flight to Israel.
No more. Dan's Deals was the first to notice that many of these redemptions have shot up to at least 130,000 SkyMiles each way – and much, much more if you're booking within a few weeks or months of departure. That's a 53% increase overnight with absolutely no warning.


Flying economy on these same airlines has gotten more expensive, too: An economy seat to the Middle East on Air France or KLM will now cost at least 37,500 SkyMiles each way – up from the previous rate of 27,500 SkyMiles. But it's the increases on business class flights that hurt the most here.
This isn't the first time Delta has done this – far from it. In the last 18 months, Delta has twice hiked partner award rates to fly business class on airlines like Air France, KLM, Virgin Atlantic to Europe from as low as 75,000 miles all the way up to 120,000 SkyMiles. Business class flights to Asia on airlines like Korean Air or China Airlines were also increased from 85,000 SkyMiles to 120,000 SkyMiles.
For a while, this Middle East sweet spot escaped unscathed … but no more. And with that, this was one of the few remaining sweet spots to use your SkyMiles on business class … and one of the best ways to redeem SkyMiles, period.
Just last week, these exact same flights cost 85,000 SkyMiles each way.

Think paying 130,000 miles is bad? It gets even worse as you get closer to departure. Book within two months of the flight and one-way award rates jump up to 175,000 SkyMiles each way.

And then within 21 days of departure, it goes up to 195,000 SkyMiles. Brutal.

These same, higher award rates apply whether you're going to Israel, Dubai, and even some nearby spots like Cairo (CAI). But the Tel Aviv route stings the most, as you could previously fly the excellent new Virgin Atlantic business class and hit their swanky Clubhouse lounge during your layover in London-Heathrow (LHR) for 85,000 SkyMiles. It was fairly easy to book, even – we alerted Thrifty Traveler Premium members of wide-open award space to Israel several times over the years.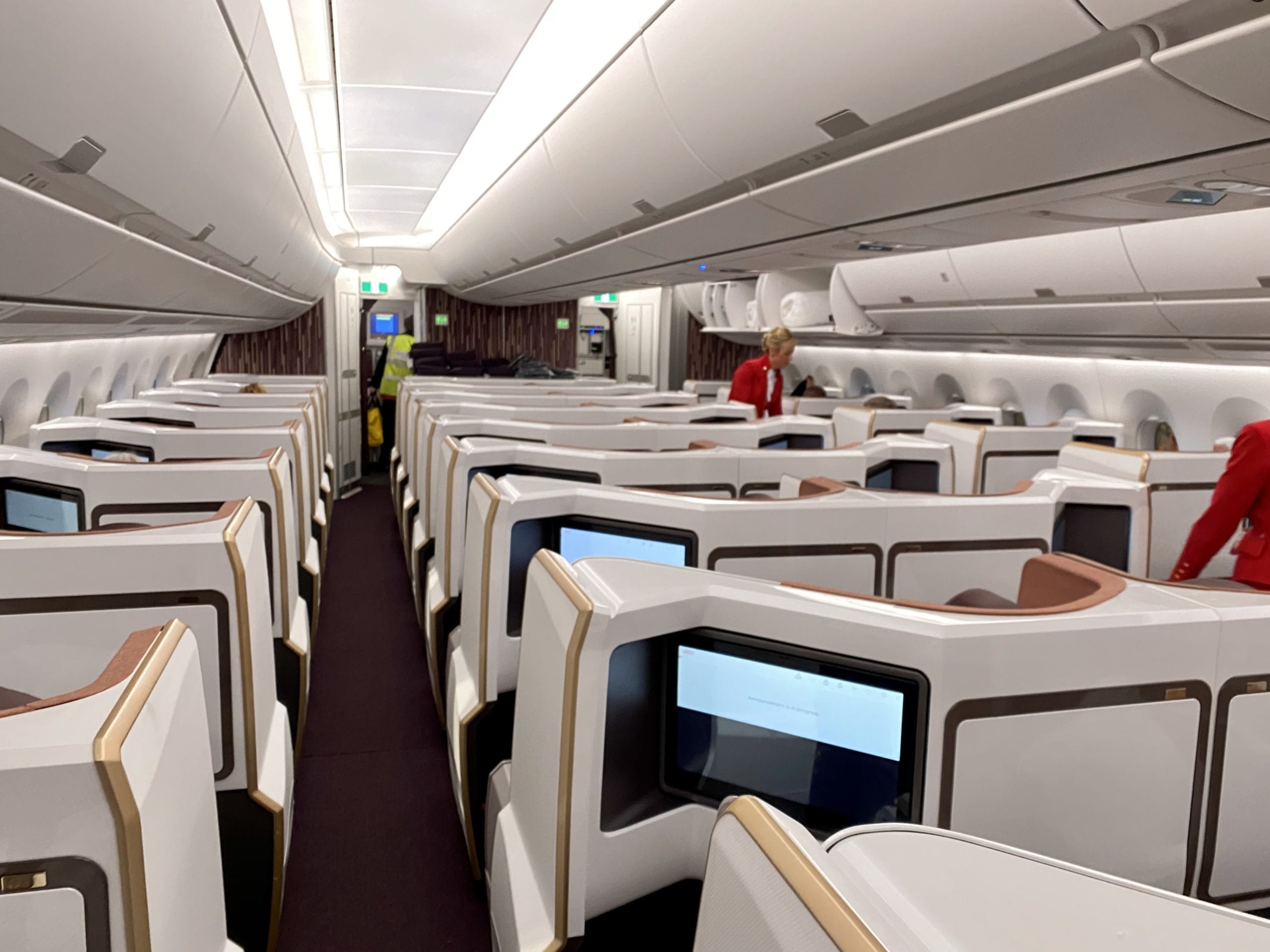 Now, those exact same flights will cost you at least another 45,000 SkyMiles … or up to 110,000 additional SkyMiles. Ouch.
What This Latest Change Means for SkyMiles
Don't get us wrong: A stash of SkyMiles can still be great.
Delta SkyMiles flash sales can offer deeply discounted award rates you'll never find with other airlines' mileage programs. And the ability to easily cancel any award ticket and get your SkyMiles right back gives you some amazing flexibility to plan future travels.
But this is why others call SkyMiles worthless. Slowly but surely, Delta has eliminated all the once-reliable redemptions and workarounds to squeeze outsized value out of SkyMiles for top-dollar business class redemptions.
The trend is clear: If flying business class is at the top of your list, earning Delta SkyMiles shouldn't be. 
Consider this:
Delta award rates are constantly changing to more closely mirror cash prices, which can make it unpredictable and exorbitantly expensive to book Delta One seats
Unless you hop on an incredibly rare SkyMiles flash sale with discounted rates to fly Delta One business class, you can expect to pay 250,000 SkyMiles or more for a one-way flight in Delta One Suites.
Booking partner airlines like Air France or Virgin Atlantic was once a reliable way to score a decent deal, but a series of devaluations over the last two years have made that much harder to swallow
Check out some better ways to book business class flights than using SkyMiles.
Bottom Line
If we're being honest with ourselves, it was only a matter of time. The fact that this sweet spot to fly business class to the Middle East using SkyMiles lasted as long as it did is a small miracle.
But don't give Delta too much credit: They're still drastically hiking award rates with no notice here. And in doing so, they've eliminated one of the last surefire ways to snag a business class seat using SkyMiles.