Slowly but surely, travel is coming back. Still, after a year of canceled trips, it can be hard to commit to a trip and start booking flights again.
But it's a great time to study up on becoming a smarter traveler, earn miles, and, yes, book future trips. Low prices for flights as far out as March 2022 and unprecedented flexibility from airlines to change plans without a penalty make it a great time to book flights now for travel later.
Still, we still think there's one standout way to book flights during all this uncertainty: using Delta SkyMiles.
Here's why.
More Flexibility than Ever
Airlines have gone out of their way to give travelers some peace of mind when booking future trips.
Most airlines have waived all change and cancellation fees on all new tickets booked by the end of April – if not even longer. That means you can book a flight now for a trip months away, then change or cancel it if need be and get a voucher for future travel.
Read more: How all major airlines are waiving change and cancellation fees
The same is true when booking with Delta SkyMiles – in fact, it's even better. 
Delta is waiving the usual $150 redeposit fee to cancel and get your miles back for any SkyMiles award ticket booked April 30, 2021 – even for travel as far out as 2022! Typically, only top Medallion status holders get that treatment. And yes, even basic economy award tickets can be canceled for free, too.
And that's a big deal. It means there's no need to worry about using a voucher or fighting the airline for a refund. Just book your flights with SkyMiles, monitor the situation as coronavirus continues to unfold, and cancel it to get your miles back free of charge.
Canceling these SkyMiles award tickets is simple, too. You can easily cancel the ticket online by navigating through "My Trips" and choose to modify your flight. So long as your flight meets the waiver criteria, you can cancel it and get your miles back immediately – though in some cases it may take a few days. Any taxes and fees you paid will be refunded to your credit card, too.
Delta's policy is among the most generous you'll find for booking award tickets with miles – only Southwest can match it, as the airline always allows free change and cancellation.
Here's a brief look at how some of Delta's other competitors are handling it:
Alaska: Like Delta, Alaska will allow you to cancel an award ticket and get your miles back free if you book by April 30.
American: American has also waived its $150 redeposit fees for all tickets going forward.
United: United allows you to change a mileage redemption without paying a fee, and it will waive redeposit fees for all award travel so long as you cancel more than 30 days before departure.
Read our guide on the best ways to earn Delta SkyMiles!
Cheap Rates
Flexibility to cancel and get your miles back is one thing. But when award fares are cheap, it's even better.
Delta uses dynamic award pricing, which is a fancy way of saying "we charge you whatever we want." That can sometimes mean sky-high award rates – especially when cash prices for a flight are high.
But as airlines have slashed prices to try to drum up ticket sales, we've seen some unbelievable Delta SkyMiles flash sales come back. This is Delta's way of discounting award rates on its own flights, with steep discounts you won't find using other carriers.
Just take a look at some of the recent sales we've sent to Thrifty Traveler Premium members for domestic and international flights as far out as winter 2021!
And many, many more. As airlines try to chart their course to recovering from the pandemic, we expect to see more cheap flights spring up for travel well out into 2022. And that will almost certainly mean more dirt-cheap SkyMiles deals.
Need more ideas? Check out our list of the absolute best ways to use Delta SkyMiles.
Earn Towards Delta Status Too
Delta just launched a promo that makes using your SkyMiles to book travel even better.
Normally, booking flights with your SkyMiles won't help you earn toward Delta Medallion Status, the airline's elite status program. But that has changed thanks to Delta's new Medallion Status Accelerator promo.
From April 1 through the end of 2021, Delta's new fast-track offer to elite status allows SkyMiles members to earn at least 50% more Medallion Qualification Miles (MQMs), Medallion Qualification Segments (MQSs), and Medallion Qualification Dollars (MQDs) on all Delta flights. Those are all the building blocks of earning Delta status.
You'll earn a 50% bonus on Delta basic economy and main cabin economy tickets, plus a 75% bonus on Delta One, Delta Premium Select, Delta Comfort Plus fares. Best of all, even award tickets booked using SkyMiles will earn them. 
That's unparalleled, and something no other major U.S. carrier has ever done. It can easily help you get a leg up on earning Delta Medallion Status for 2022 and beyond.
Combined with the flexibility and cheap rates when using your SkyMiles, it's hard to find a reason not to book your future travels using SkyMiles.
How to Earn Delta SkyMiles
The time is right to pile up SkyMiles for your future travels, too.
The Delta SkyMiles Gold American Express Card is a great place to start. The card gets you free baggage and priority boarding on each and every Delta-operated flight and other perks. Best of all, the card has a $0 introductory annual fee and then just $99 each year after that (see rates & fees).
Click Here to learn more about the Delta SkyMiles Gold American Express Card.
And then there's the Delta SkyMiles Platinum American Express Card, which comes packed with even more perks. You get the same free baggage and boarding benefits, too.
But best of all, you'll have a free Delta companion ticket starting in your second year with the card – essentially a buy-one, get one ticket for a flight within the continental U.S. And that can easily outweigh the card's $250 annual fee (see rates & fees).
Click Here to learn more about the Delta SkyMiles Platinum American Express Card. 
Already have those cards – or want to go even bigger? Consider the Delta SkyMiles® Reserve American Express Card – though we question whether that's the right choice for most Delta flyers.
So you may want to look at other American Express credit cards – even if they don't have Delta's name on them.
Take a hard look at the American Express® Gold Card, which we think is one of the best all-around credit cards, period. That's because it earns 4x points per dollar at restaurants worldwide and U.S. supermarkets, as well as 3x points per dollar on travel. It starts with a 60,000-point bonus after spending $4,000 within three months – but check to see if you're eligible for a whopping 75,000-point bonus via CardMatch (terms apply)!
Best of all, you can instantly transfer these points straight to your Delta SkyMiles account to hop on the next great SkyMiles flash sale.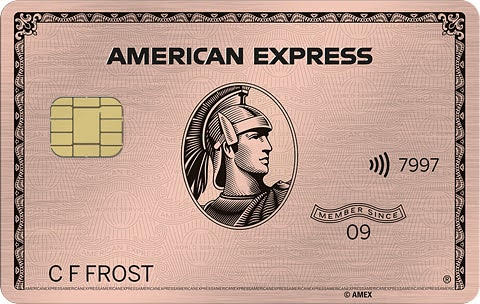 Click Here to learn more about the American Express Gold Card.
Bottom Line
Whether you're ready to get on a plane now or are still waiting, you can always book travel for the future. And if you ask us, the flexibility and value of using Delta SkyMiles to book a future trip is unbeatable. That's more true than ever before, as you can even earn towards Delta status with those flights.