Cape Air is a tiny airline with even tinier planes, flying nine-seat planes like Cessnas throughout Cape Cod and the rest of New England, small cities in Montana and the Midwest, and hopping from island to island in the Caribbean. And now you can use Delta SkyMiles to book those flights.
Cape Air has worked with Delta and other major U.S. carriers for years for connecting flights. But Delta just added the ability to earn and redeem SkyMiles on Cape Air flights. You'll even earn towards Delta Medallion status and get a 500-SkyMile bonus for every Cape Air flight through August 2021 booked through Delta.
But above all, this is just another fun way to use Delta SkyMiles to dive deeper into places like Maine, Montana, or the Caribbean. And believe it or not, there's some great value here.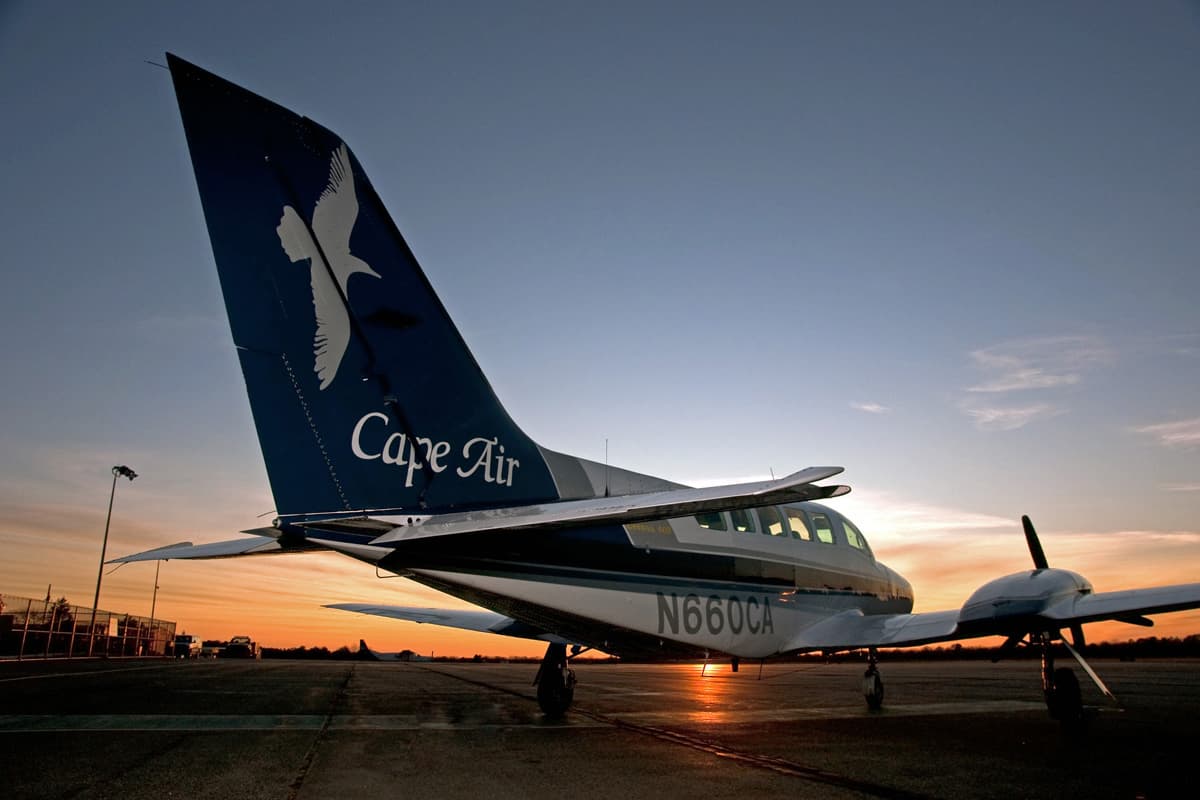 Flying Cape Air Using SkyMiles
You can already book most (but not all) Cape Air flights using SkyMiles. But is it a good deal? Honestly, it can be.
The trick is flying on an Essential Air Service (EAS) route, flights to smaller communities that are subsidized by the federal government. That federal help keeps cash prices low – which means you'll use fewer SkyMiles, too.
Just head to Delta.com and search for flights using SkyMiles to smaller destinations in New England to start. For example, flights from Boston (BOS) to Bar Harbor, Maine (BHB) are regularly just 10,000 or 15,000 SkyMiles roundtrip.


But you can also start your search from elsewhere in the U.S., connecting in Boston (BOS) and then flying onward to Bar Harbor or Augusta, Maine (AUG) on Cape Air. There's solid value there, too.

But beware once you start looking for flights into the well-tread hotspots in Cape Cod and New England: It can get exorbitantly expensive. Check out this 43-minute flight from Boston to Martha's Vineyard (MVY) for 120,000 SkyMiles roundtrip this summer. No thank you.

For now, these flights around New England are the only option to redeem SkyMiles on Cape Air. We could not find any flights using SkyMiles to fly Cape Air within the Caribbean or Montana. Whether those flights will get added later on or not is unclear.
Bottom Line
Are there better ways to use your SkyMiles? Absolutely. But this is just pure fun. It's an exciting addition to the fold for SkyMiles, a way to get off-the-beaten-path across New England.
We're hoping Delta eventually adds the ability to book Cape Air flights in the Caribbean to destinations like Vieques (VQS) and Culebra (CPX) in Puerto Rico or even Beef Island (EIS) in the British Virgin Islands.