Citi has announced new, temporary benefits to both its Citi Premier Card and Citi Prestige travel rewards credit cards.
Travel isn't top of mind for most people (and largely on hold), so banks are looking to add non-travel related benefits to their top travel rewards credit cards.
In the past month, we've seen American Express add streaming on cellular phone credits to their cards, Chase improving earning rates at grocery stores and both Chase and Captial One provide new ways to use points that historically could only be used on travel. Even U.S. Bank is getting into the mix.
Now it is Citi's turn.
New Citi Prestige Benefits
For all existing Citi Prestige cardholders as of May 22, you will now earn 5 ThankYou Points per $1 spent on all online purchases (for up to 7,500 points) through August 31, 2020. This includes purchases at online retailer websites, online grocery stores, and online drug stores. Citi confirmed this addition in a statement.
And, as was previously announced, Citi has also expanded the categories of purchases that qualify for the $250 travel credit benefit. In addition to travel purchases, purchases made with the Citi Prestige Card at supermarkets and restaurants (including takeout) will also count toward this expanded $250 Travel Credit benefit between through December 31, 2020.
Click Here to learn more about the Citi Prestige Card.
Citi Premier Benefits
As of June 2, 2020, Citi Premier cardholders will earn bonus points at both restaurants and on supermarket purchases. You'll earn 3 ThankYou Points per $1 spent on supermarket purchases (instead of 1 point per $1 spent).
You'll also earn 3 ThankYou Points per $1 spent at restaurants, including takeout and curbside pickup (instead of 2 points per $1 spent).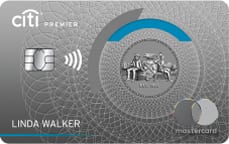 Click Here to learn more about the Citi Premier Card.
Our Analysis
The Citi Prestige Card is the main competitor of both the Chase Sapphire Reserve and the Platinum Card from American Express. But I think the additional benefits fall short of what Chase and American Express have done.
The flexibility for the $250 travel credit and ability to earn additional points is great, but both Chase and Amex found creative ways to offset costs for cardmembers at a time when travel isn't possible. Chase is allowing you to use your points for everyday purchases through their pay with points feature, while Amex is providing monthly billing credits for both streaming services and cellular phone bills.
The same goes for the lower tier Citi Premier Card. Earning more points for purchases you are already making is always welcome news. But having creative ways to redeem the points outside of travel for good value should be at the top of the bank's mind.
And while Citi ThankYou points are solid, in my opinion, the transfer partners Citi offers are weak in comparison to both Chase and Amex. That's why I would never recommend these Citi cards over other options.
Bottom Line
The new benefits for the Citi Prestige card are already live. Spend and you will start earning additional points for online purchases.
The same is true for Citi Premier cardholders – you'll now earn more points for spending at supermarkets and restaurants.