Citi and its suite of credit cards that earn ThankYou points often get overlooked in favor of American Express and Chase. But thanks to a big new bonus on the Citi Premier® Card and an exciting new way to use those points, that's starting to change.
Just like Chase Ultimate Rewards and American Express Membership Rewards, Citi ThankYou points can be redeemed for travel or on gift cards through the Citi Travel Portal. But the real path where Citi points shine is by transferring them to one of 18 airline transfer partners – including some options you won't find with other points programs.
Read on for everything you need to know, and the best ways to use Citi ThankYou points.
Click Here to learn more about the Citi Premier Card.
Citi's Transfer Partners
Citi ThankYou points are widely regarded as playing the fourth fiddle behind the likes of Chase Ultimate Rewards, Amex Membership Rewards, and even Capital One Venture Miles. But that doesn't mean you can't find value in the program – far from it.
There's plenty of overlap between these programs with transfer partners like Emirates, Cathay Pacific's AsiaMiles, Virgin Atlantic, Air France/KLM Flying Blue, and Singapore Airlines. But beyond that, Citi has some niche options that you won't find from other credit card programs.
If there's one shortcoming of Citi points, it's that there's no major U.S. airline in the fold. Citi addressed that for a while last year by temporarily adding American AAdvantage as a transfer partner. It was a huge addition, but so far, there's no word on whether it will return or ever become permanent.
Here's the full list of Citi transfer partners. Every partner transfers on a 1:1 basis except Choice Hotels, which transfer on a better 1:2 ratio.
| Program | Type | Transfer Ratio | Transfer Time |
| --- | --- | --- | --- |
| Aeromexico | Airline | 1:1 | Instant |
| Air France/KLM | Airline | 1:1 | Instant |
| Avianca LifeMiles | Airline | 1:1 | Instant |
| Cathay Pacific | Airline | 1:1 | 12-24 hours |
| Emirates | Airline | 1:1 | Instant |
| Etihad | Airline | 1:1 | Instant |
| EVA Air | Airline | 1:1 | 1-3 days |
| JetBlue | Airline | 1:1* | Instant |
| Qantas | Airline | 1:1 | 1-2 days |
| Qatar Airways | Airline | 1:1 | 1-2 days |
| Singapore | Airline | 1:1 | 12-48 hours |
| Thai Airways | Airline | 1:1 | 4-7 days |
| Turkish Airlines | Airline | 1:1 | Instant |
| Virgin Atlantic | Airline | 1:1 | Instant |
| Accor | Hotel | 2:1 | TBD |
| Choice Hotels | Hotel | 1:2* | Instant |
| Wyndham Rewards | Hotel | 1:1* | Instant |
Best Ways to Use Citi ThankYou Points
Book Qatar QSuites from 70K Miles
Citi points unlock one of the easiest ways to book one of the world's best business class options: Qatar Qsuites.
Qatar charges a reasonable 70,000 miles (the same amount you'll pay through American Airlines) and just under $100 for a one-way flight from the U.S. to Doha (DOH). And even if you want to connect onward flying Qsuites to somewhere else, it can still be a great deal.
Flying to Middle Eastern destinations like Dubai (DXB), Abu Dhabi (AUH) or Muscat (MCT) costs 75,000 miles.
Other destinations like Amman (AMM) and Cairo (CAI) as well as major Indian cities go up to 80,000 miles each way.
Getting to the Seychelles (SEZ) or Maldives (MLE) will run you 85,000 miles each way.
Both Southeast Asia and South Africa typically cost 95,000 miles each way.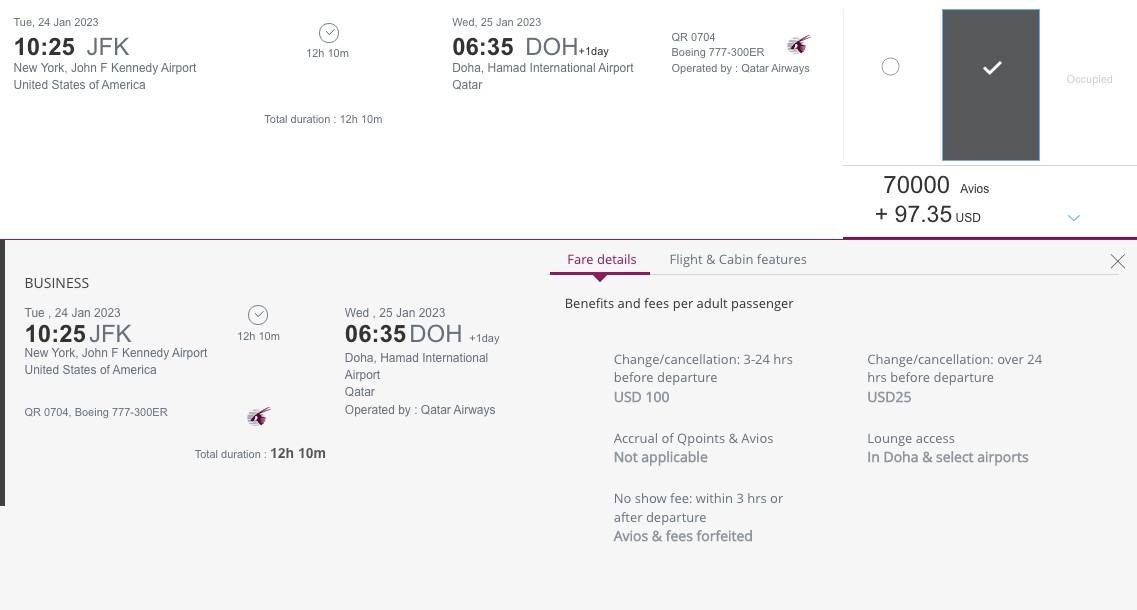 Check out our full guide to using Qatar Avios to book Qatar Airways flights!
You might see some substantially higher award prices through Qatar, too. That's because the airline releases some higher-priced awards to its own members using Qatar Avios. The easiest way to determine how many Qatar Avios you should need for the best deal is by using their QCalculator on the Qatar website.
Find the right deal, and you really cannot beat a flight in Qsuites. Even as airlines have cut back service and catering through the pandemic, Qsuites almost seem better than ever today.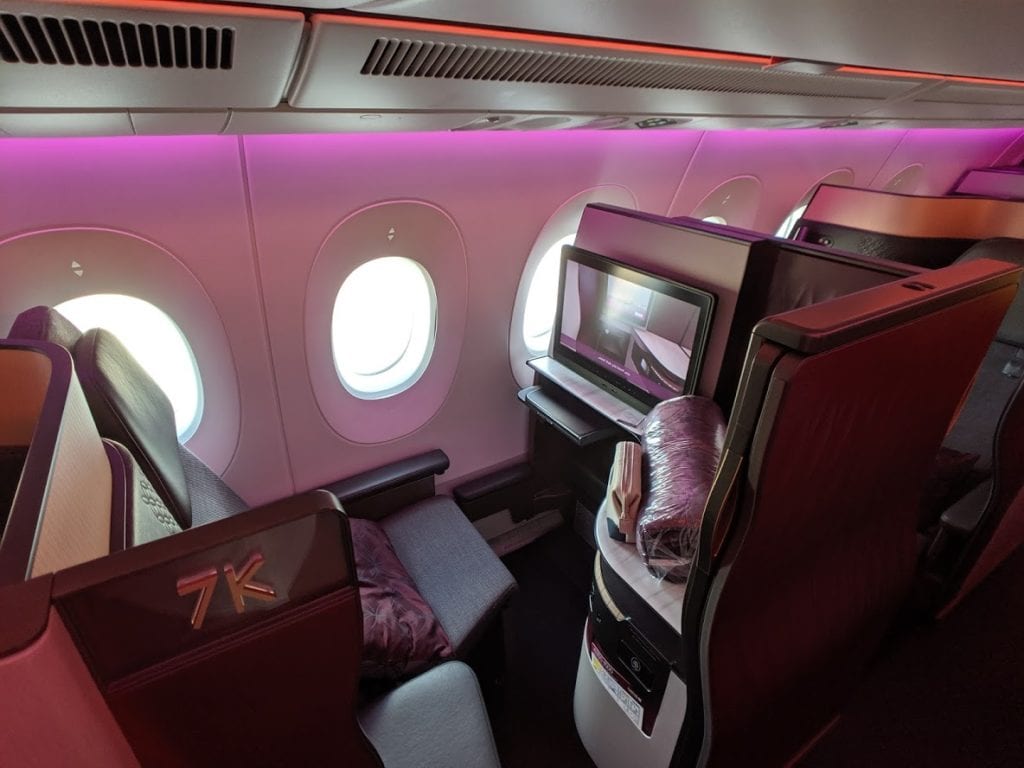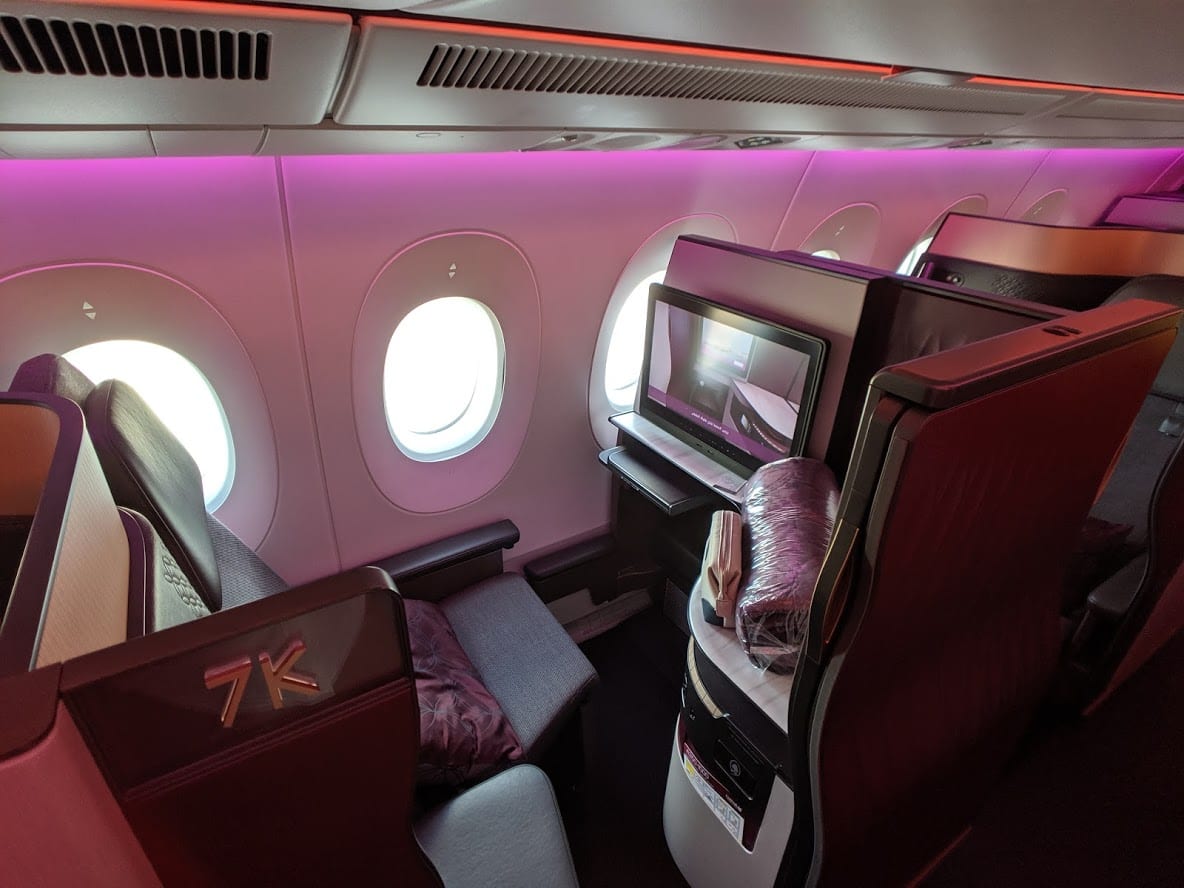 Read our full review of flying Qsuites from Dallas-Fort Worth (DFW) to Doha (DOH)!
Transfer to Turkish Airlines Miles & Smiles Program
Along with Capital One Venture Miles, Citi ThankYou points are one of the only ways to earn Turkish Airlines Miles & Smiles. It's a 1:1 transfer partner. And while it requires some extra work, this airline program is full of sweet spots.
To start with, you can book roundtrip flights from the mainland U.S. to Hawaii for just 15,000 miles roundtrip – or 25,000 miles in business class! That's because, unlike most other airlines, Turkish's award chart includes Hawaii and the mainland U.S. in the same North America region.
You'd use your Turkish miles to book a flight out to Hawaii flying United Airlines. Booking these flights can be a challenge, as you'll need to first find the award availability (likely through a partner airline's site like United) and then probably either call or email Turkish to book.
But at these prices, it can be worth the work. You won't find a cheaper way to get to Hawaii and back.
Check out our full guide to booking flights to Hawaii for just 15,000 miles!
But the great options for redeeming your Citi ThankYou Points go far, far beyond the Hawaiian islands.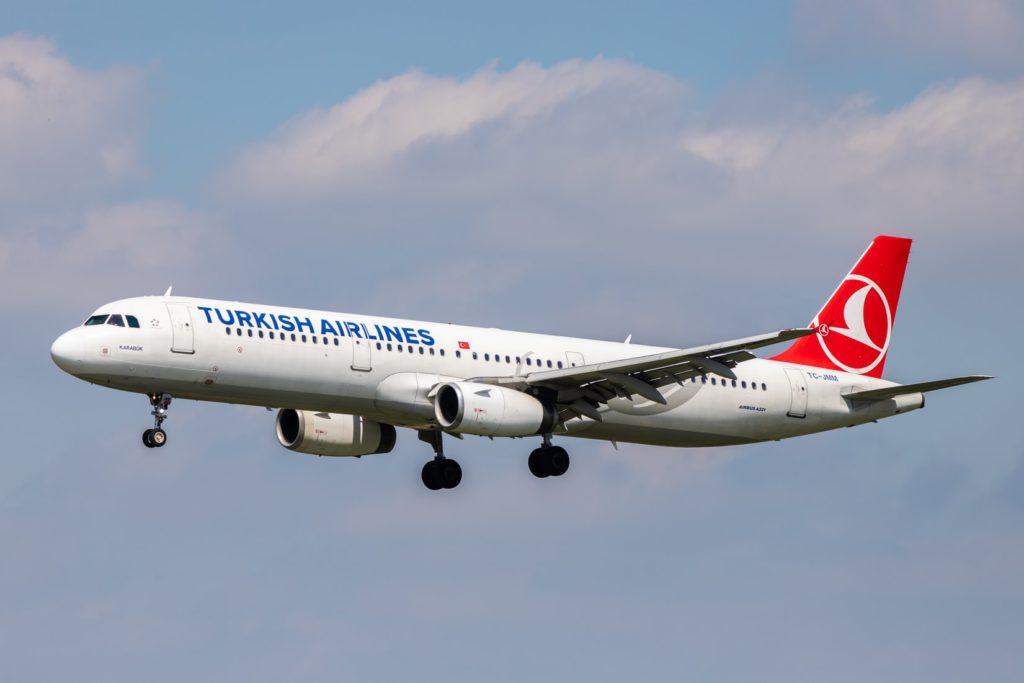 Business class redemptions don't get much cheaper than this: Turkish charges just 45,000 miles for one-way business class flights from the U.S. to Europe. That's true if you're booking a flight straight to Istanbul (IST) – or connecting anywhere else in Europe, for that matter –  flying Turkish Airlines business class, of course. And that's not a bad idea, as it's one of the best ways to get to Europe.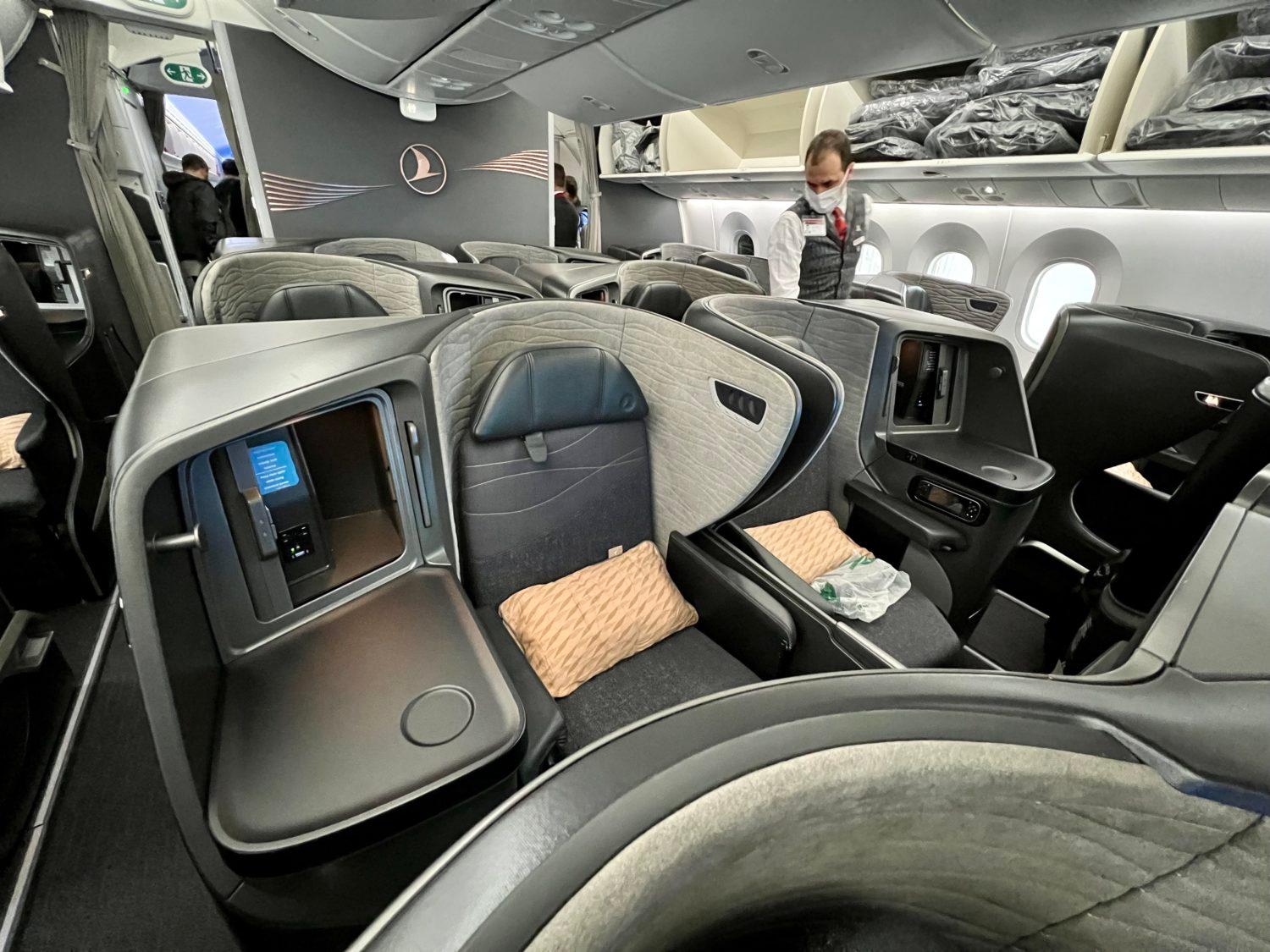 Read our full review of Turkish Airlines business class on the flight from Istanbul to San Francisco!
But you can also use Turkish miles to fly nonstop from the U.S. to Europe on United, TAP Air Portugal, Air Canada, or other Star Alliance carriers for 45,000 miles. It doesn't get much better than this.
With the 60,000 point offer on the Citi Premier after spending $4,000 in the first three months, you would have enough points to book a one-way business class flight to Europe. And that's just the tip of the iceberg of what's possible with Turkish miles: You can also book one-way business class flights to the Middle East for 47,000 miles, get to Mexico and back in business class for 30,000 miles roundtrip, and much more
Transfer to Virgin Atlantic to Book Cheaper Delta Awards
Delta SkyMiles are almost always a mixed bag. While the constant SkyMiles flash sales allow for great redemptions, it can be difficult to find a decent price on an average flight, especially in a premium cabin. 
That's increasingly true of domestic flights, as the lack of an award chart means these routes can vary wildly in price. However, Citi is a transfer partner with Delta partner airline Virgin Atlantic. And Virgin Atlantic has a far more stable award chart that you can use to book Delta domestic flights and transatlantic flights to Europe.
So anytime Delta wants a boatload of SkyMiles, see if you can snag the flight for less using Virgin Atlantic points instead. While this relationship has taken a hit in recent months thanks to a major devaluation, there are still some major sweet spots to book Delta flights for fewer miles – especially if you're heading for Europe.
It remains far and away the best way to book Delta One business class.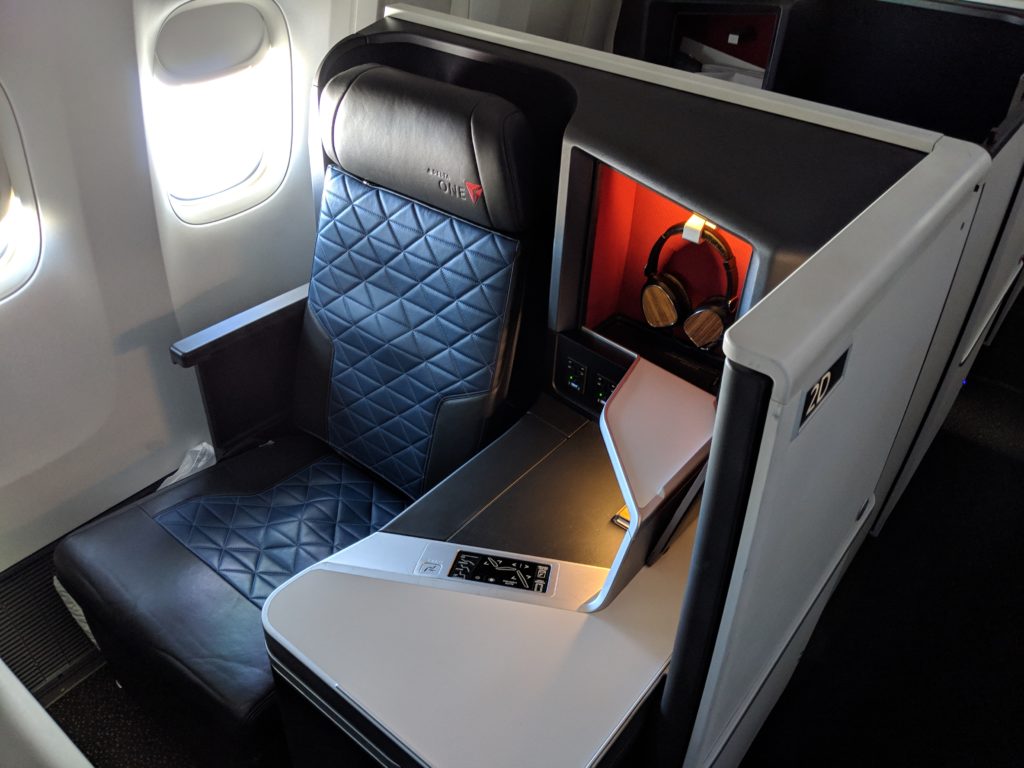 Virgin Atlantic has three distinct award charts for booking Delta flights. There's one specifically for booking flights between the U.S. and Virgin's London-Heathrow (LHR) hub, which comes with huge fees.
Then there are flights between the U.S. and the rest of Europe, where pricing is as stable as can be. There's one price for economy, and one price for business class – that's it.
And finally, there's everything else. Trying to fly Delta within the U.S., to the Caribbean, or out to Asia or Australia? Those rates are governed by this distance-based award chart. And that means long-haul flights will cost you plenty more miles, and will likely a poor value.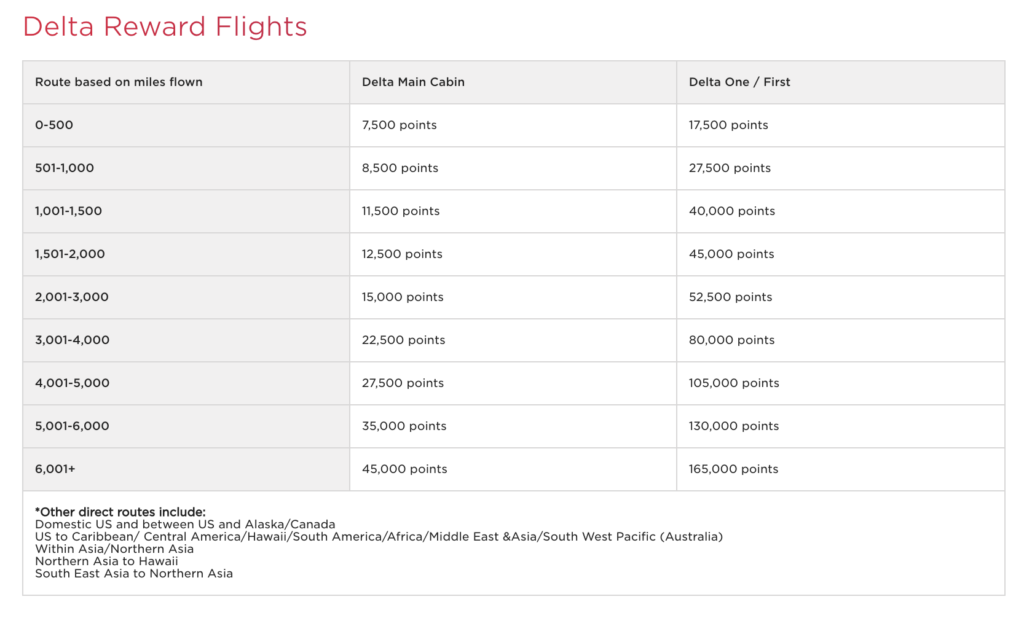 But if you are looking to book shorter domestic flights, or even economy or business class flights to Europe, Virgin Atlantic is a phenomenal value.
Take, for example, a business class flight between Minneapolis St. Paul (MSP) and Paris, France (CDG) which can be booked for only 50,000 Virgin Atlantic miles each way. This same flight booked through Delta instead of Virgin Atlantic would cost a whopping 315,000 SkyMiles for a one-way flight. Woof.

Read more: How to Book Delta Flights Through Virgin Atlantic
Use Virgin Atlantic to Book ANA Flights to Japan
There are few better ways to get to Japan than on five-star airline All Nippon Airways (ANA). From first class to economy, it's one of the best airlines out there. And while ANA isn't a transfer partner of Citi, there's an even better way to make it happen.
You can book ANA with Virgin Atlantic miles and it is a serious sweet spot. You can fly from the West Coast to Japan for just 60,000 miles round trip, while a Midwestern or East Coast departure point will run you 65,000 points. And thanks to a recent update, you can now book these as a one-way award ticket. Previously, you were required to book a round trip flight with ANA when using Virgin Atlantic miles.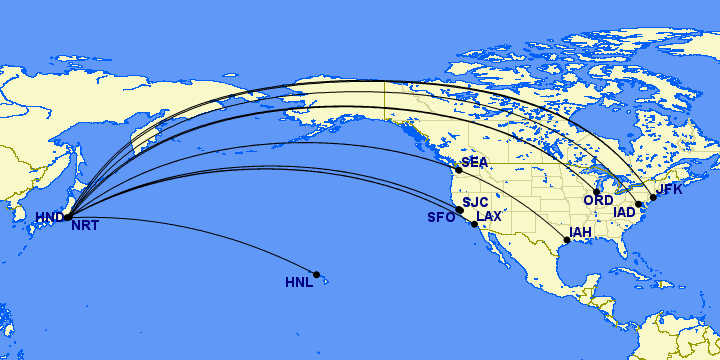 If you have a few more Citi ThankYou points to spare – or Chase or American Express, for that matter – it could be worth it to toss more into your Virgin Atlantic account and splurge for business class. That will run you just 90,000-95,000 Virgin Atlantic Miles round trip, depending on where you depart from. Or for one of the best redemptions in the miles and points world, spend just 20,000 miles more to fly in style in first class.
Read our full review of ANA first class from Chicago to Tokyo!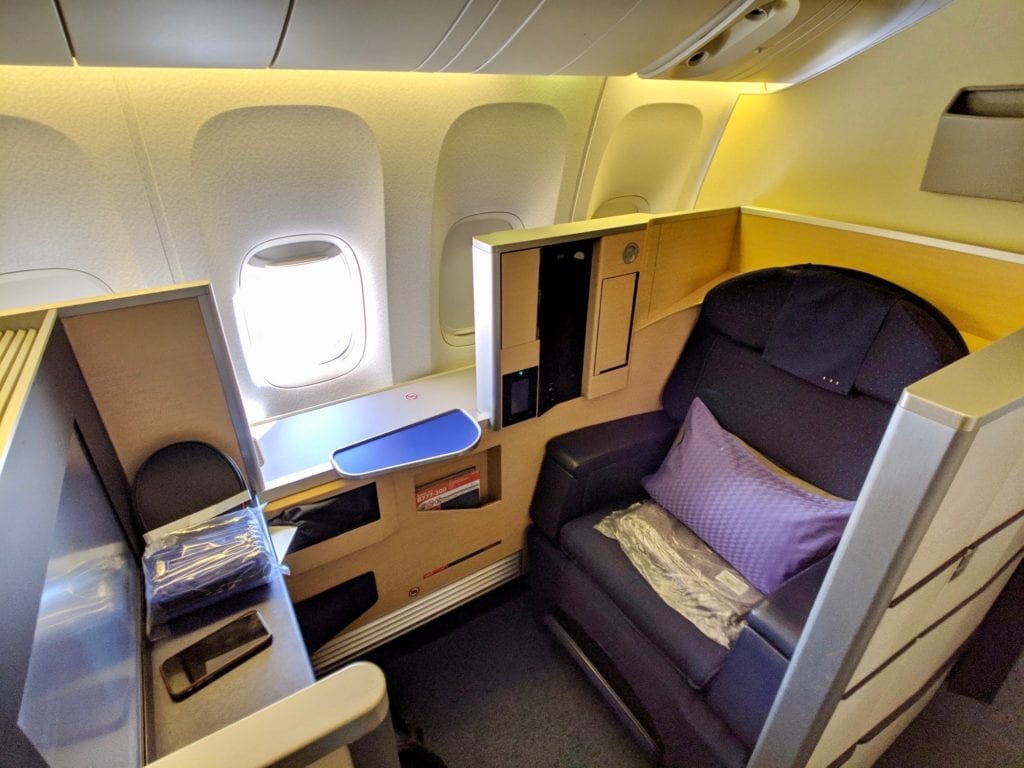 Related reading: How to Book ANA Flights with Virgin Atlantic Flying Club Miles
Fly in Style with Singapore Airlines
Singapore Airlines is one of the world's best airlines. And because the airline partners with all of the major credit card transfer programs, their miles are relatively easy to earn. Better yet? They are easy to use. 
Singapore flies from their hub in Singapore (SIN) to Los Angeles (LAX), San Francisco (SFO), Seattle (SEA), Newark (EWR), and they even run a few fifth freedom routes between Houston (IAH) and Manchester, England (MAN), and New York (JFK) to Frankfurt, Germany (FRA).
Even after a recent devaluation, Singapore remains a solid option for booking premium cabin seats to Asia.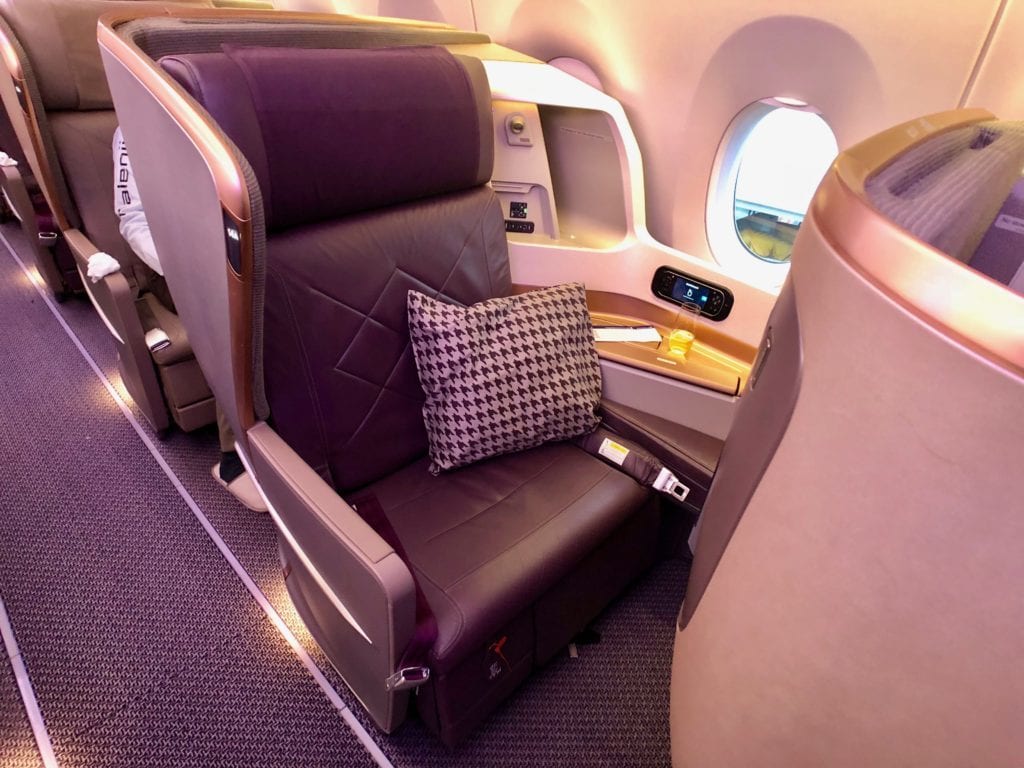 Check out this one-way business class flight between Los Angeles (LAX) and Singapore (SIN) which can be booked for 95,000 miles. Better yet, for just $100 and no additional miles, you can add a stopover in Singapore and then continue on elsewhere in Asia.

Bottom Line
Citi isn't our favorite transferrable currency, as we find Chase and American Express have better partnerships, overall. But there is no question you can find a ton of value when using Citi ThankYou point.
And with this bonus of 60,000 points on the Citi Premier Card, ThankYou points are worth a serious look. 
Click Here to learn more about the Citi Premier Card.