A new American Express Centurion Lounge will open at Newark-Liberty International Airport (EWR). The new space was approved by the Port Authority of New York and New Jersey on Thursday, as was first reported by The Points Guy.
The latest in the Centurion Lounge network, the new location is proposed to be 18,000 square feet and will be located in the newly approved 50,000 square foot Terminal A expansion at Newark. The lounge will be the largest in the Amex Centurion portfolio.
Signs from the Port Authority and American Express show hopes of a summer 2023 opening date. And once it's open, all three New York City airports will have Centurion Lounges.
Read more: Master Guide to Amex Centurion Lounges: Locations, Access & More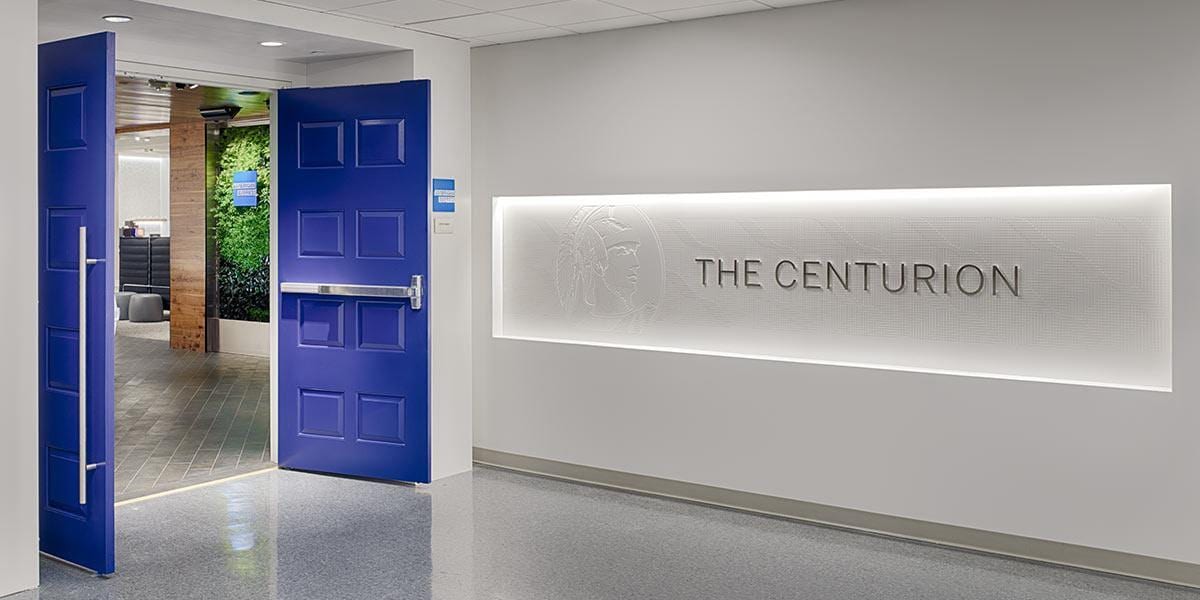 Newark Amex Centurion Lounge Details
According to the resolution approved by the Port Authority the lounge will have the following features:
A viewing terrace overlooking the EWR airfield, port of Newark, New York, Newark Harbor, and the Manhattan skyline
Multiple signature Amex food and bar areas
A piano lounge
A Jersey jazz-themed bar
A speakeasy-themed backstage cocktail lounge
Premium amenities like wellness rooms, workstations, and world-class restroom facilities
The Centurion Lounge at JFK Airport also has a speakeasy lounge inside, but features like a piano lounge and a "Jersey jazz-themed bar" would be unique additions to the new Newark location.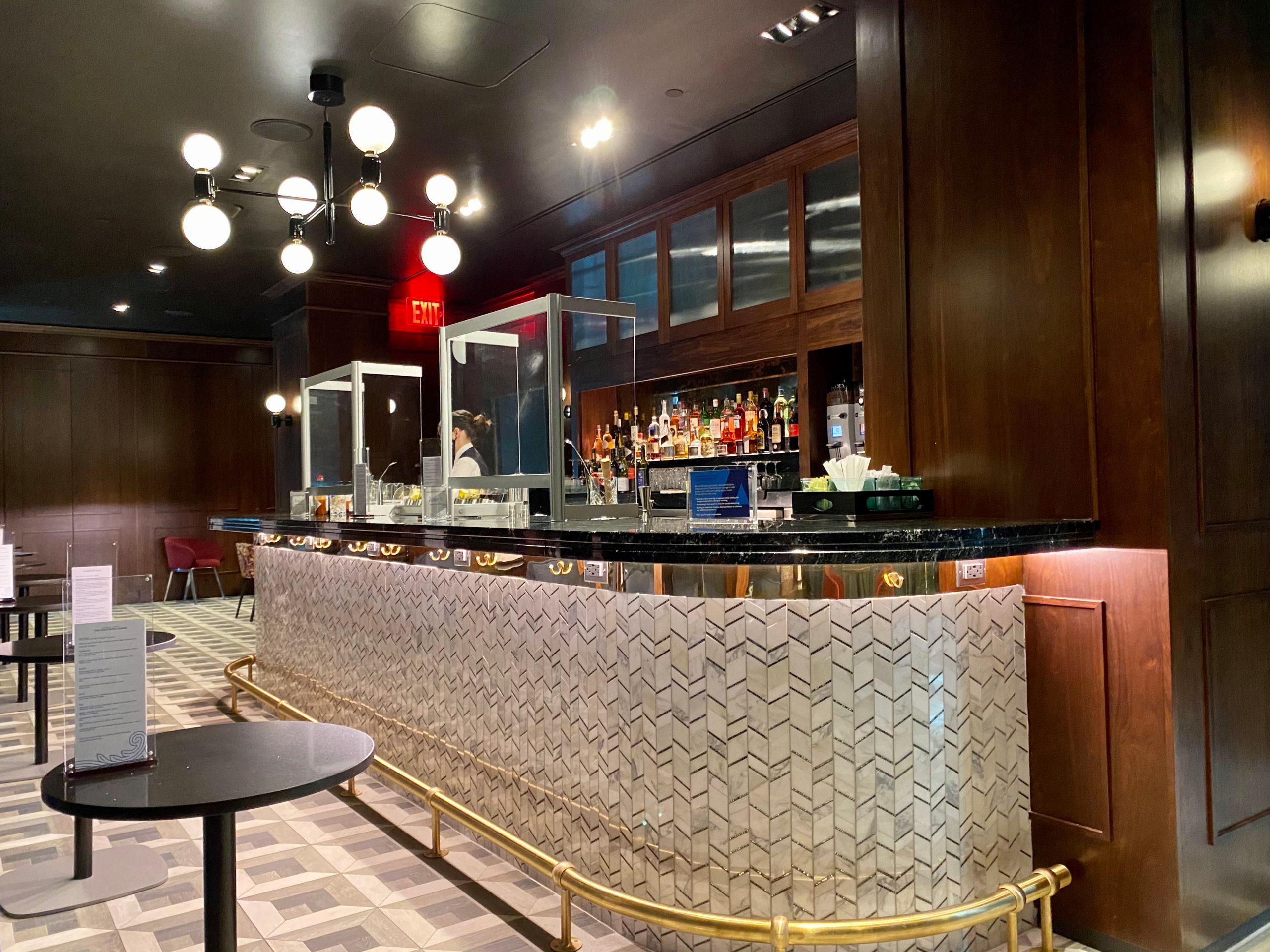 The new EWR lounge will be on the third floor of the new terminal, but American Express will also own the second and first floors of the lounge area. The Port Authority's resolution says Amex will sublet most of those areas to other vendors for the time being.
The lease will begin Jan. 1, 2022, but payments would begin Aug. 1, 2023, or at "the commencement of operations of the lounge," signaling a possible summer 2023 opening date.
Related Reading: The Easiest Ways to Get Airport Lounge Access
Amex Centurion Lounge Network
American Express has doubled down on its lounge network as part of its efforts to spruce up the access offered by The Platinum Card® from American Express.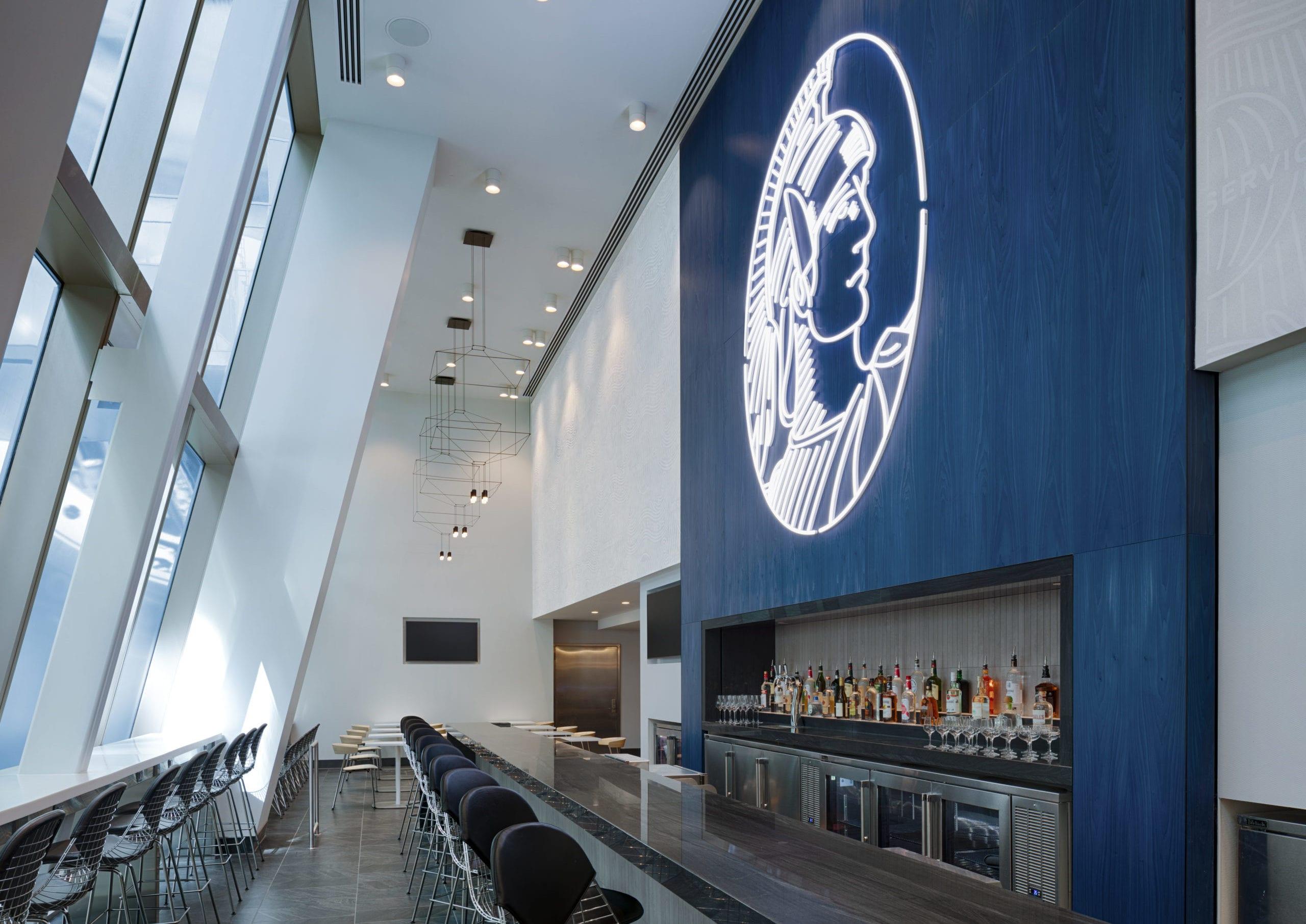 The EWR lounge will join a loaded Centurion roster which already includes the following airport locations:
Domestic:
Houston (IAH)
Philadelphia (PHL)
San Francisco (SFO)
International:
Buenos Aires (EZE)
Delhi (DEL)
Hong Kong (HKG)
Melbourne (MEL)
Monterrey (MTY)
Mexico City (MEX)
Mumbai (BOM)
São Paolo (GRU)
Stockholm (ARN)
Sydney (SYD)
Plus, Centurion Lounges are in the works at Atlanta (ATL), London-Heathrow (LHR), and Washington-Reagan (DCA) airports, too.
Getting into Centurion Lounges
To get into any Centurion Lounge, you'll need the right credit card. And few are better than The Platinum Card® from American Express. It'll get you into all Centurion lounges for free. But you can no longer bring guests in free: As of Feb. 1, 2023, guests cost $50 apiece (or $30 for minors) unless you charged a whopping $75,000 to your Platinum Card in the last year. Guests two years and younger are still complimentary.
Still, it also opens doors to 1,000-plus Priority Pass lounges, Delta Sky Clubs if you're flying Delta that day, Escape Lounges, and more.
Read our full review of the Amex Platinum Card
Click Here to learn more about the Platinum Card from American Express.
The Business Platinum Card® from American Express will get you in as well. And there's a relatively new option: The Delta SkyMiles® Reserve American Express Card, Delta's top-tier travel card. But you have to be flying Delta that day to use a Centurion lounge, and you can't bring free guests with you – they'll be $50 each.
Read our master guide to getting into & using Amex Centurion lounges!
Bottom Line
American Express shows no signs of stopping the growth of its Centurion Lounge network at major airports around the world with this addition in Newark. As it is proposed, Newark would stand to be the largest Centurion Lounge to date. Amex is targeting a 2023 opening date.