American Express is on a roll in 2020, opening brand new Centurion Lounges in both Phoenix (PHX) and Charlotte (CLT). These lounges are top-of-class, with better food, drinks, amenities, and comfort than you'll find in almost any U.S. airport lounge.
Next up: Los Angeles (LAX). American Express announced Friday that the long-awaited Los Angeles Centurion Lounge will open on Monday, March 9. It's the 12th American Express Centurion – and more are on the way in Denver (DEN), New York City (JFK), and even London-Heathrow (LHR). Read our guide with everything you need to know about Amex Centurion Lounges.
The Los Angeles Centurion is located in LAX's Tom Bradley International Terminal (TBIT) and will be open from 6:30 a.m. to 11 p.m. At nearly 14,000 square feet, the LAX location will be the biggest Centurion Lounge yet. And by the looks of it, it may be its best.
There are all the usual flourishes that make Centurion Lounges so nice. It starts with a centerpiece bar with a wide selection of cocktails, wine, and beer – all free, of course.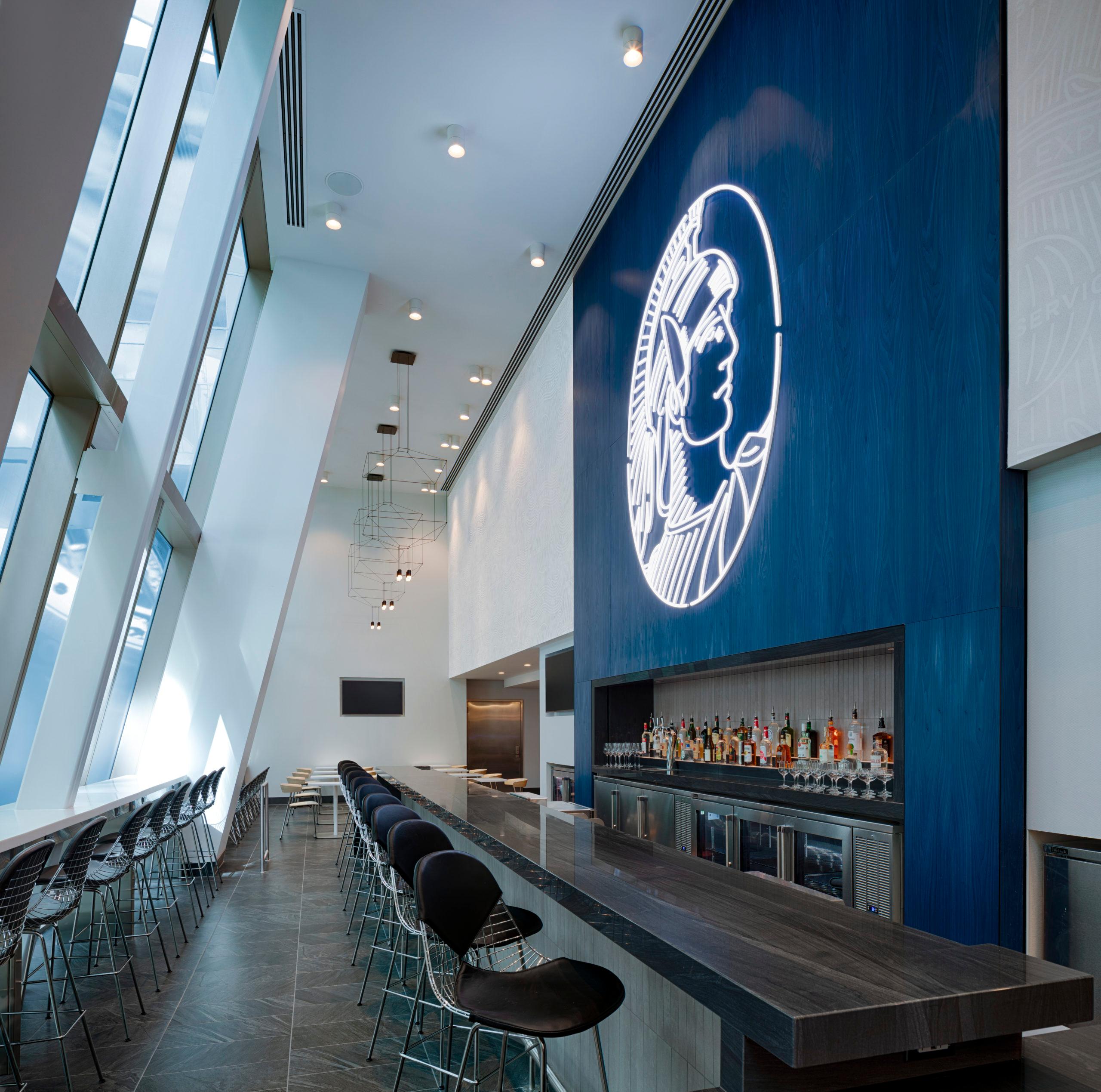 Once again, Amex has tapped a local chef, Nancy Silverton, to cook up some signature meals for the lounge. The fare will include mozzarella meatballs, farro salad with herbs and feta, and roasted beets in a horseradish vinaigrette.
The lounge is equipped with the usual pods for getting work done along with a family room. The decor is quintessentially Centurion Lounge – yet with some local flair. Check out this wall with a "Hills of Hollywood" motif.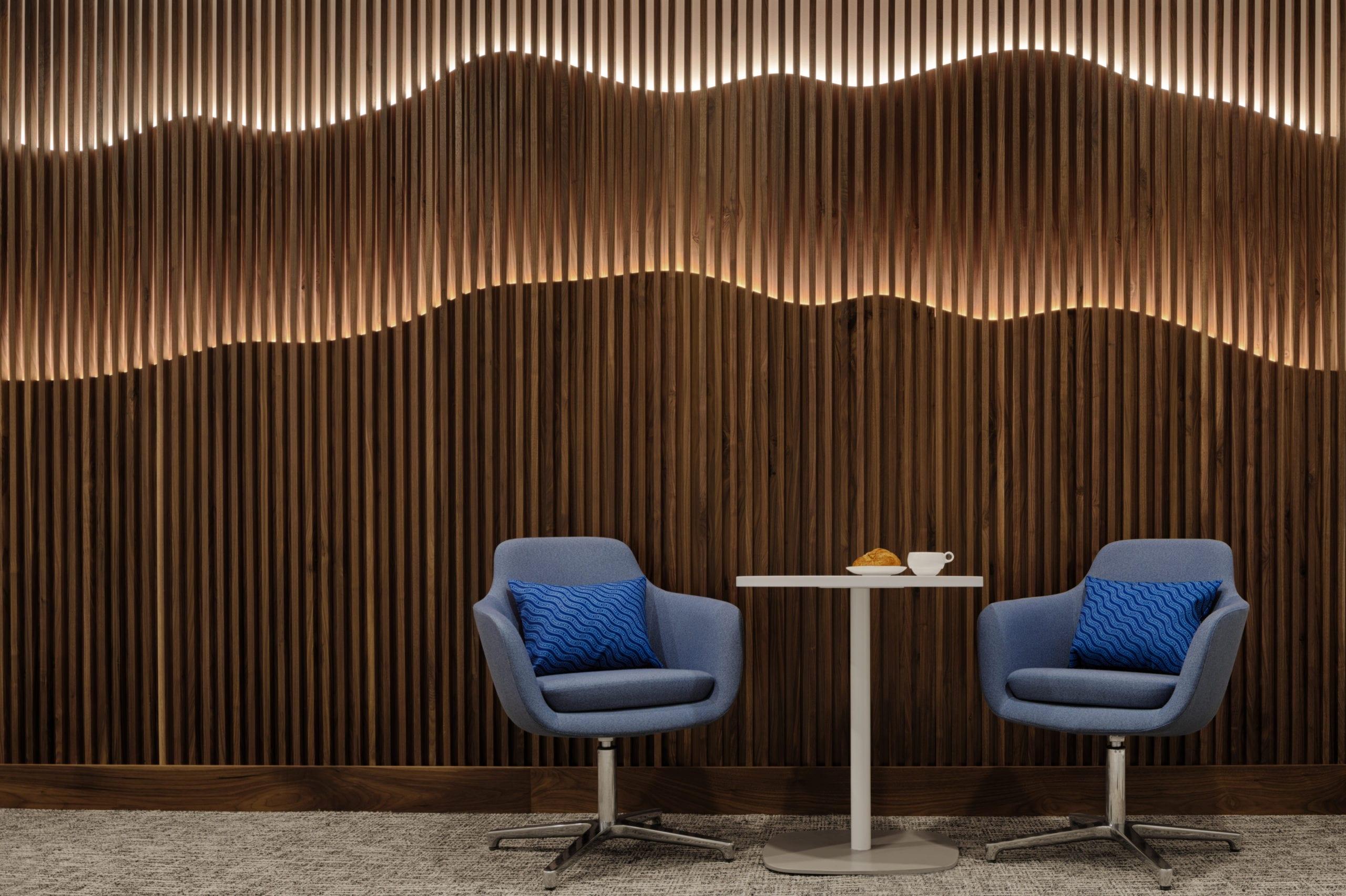 But then there are some new touches you won't find elsewhere. There's a room American Express is calling a "Moonrise tranquility room" – a cozy, dark spot to grab a nap.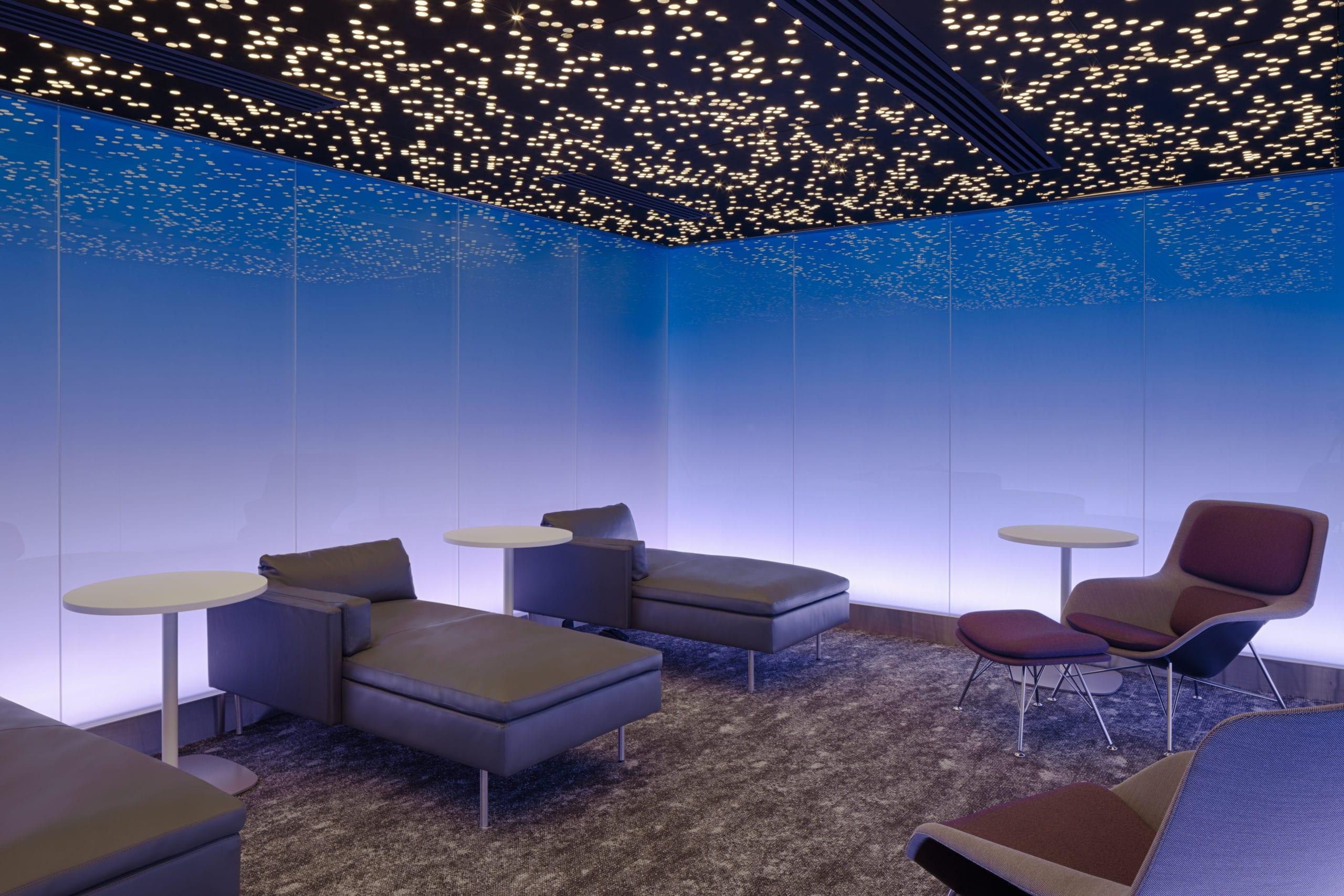 Or recharge in its opposite – the "Sunrise tranquility room."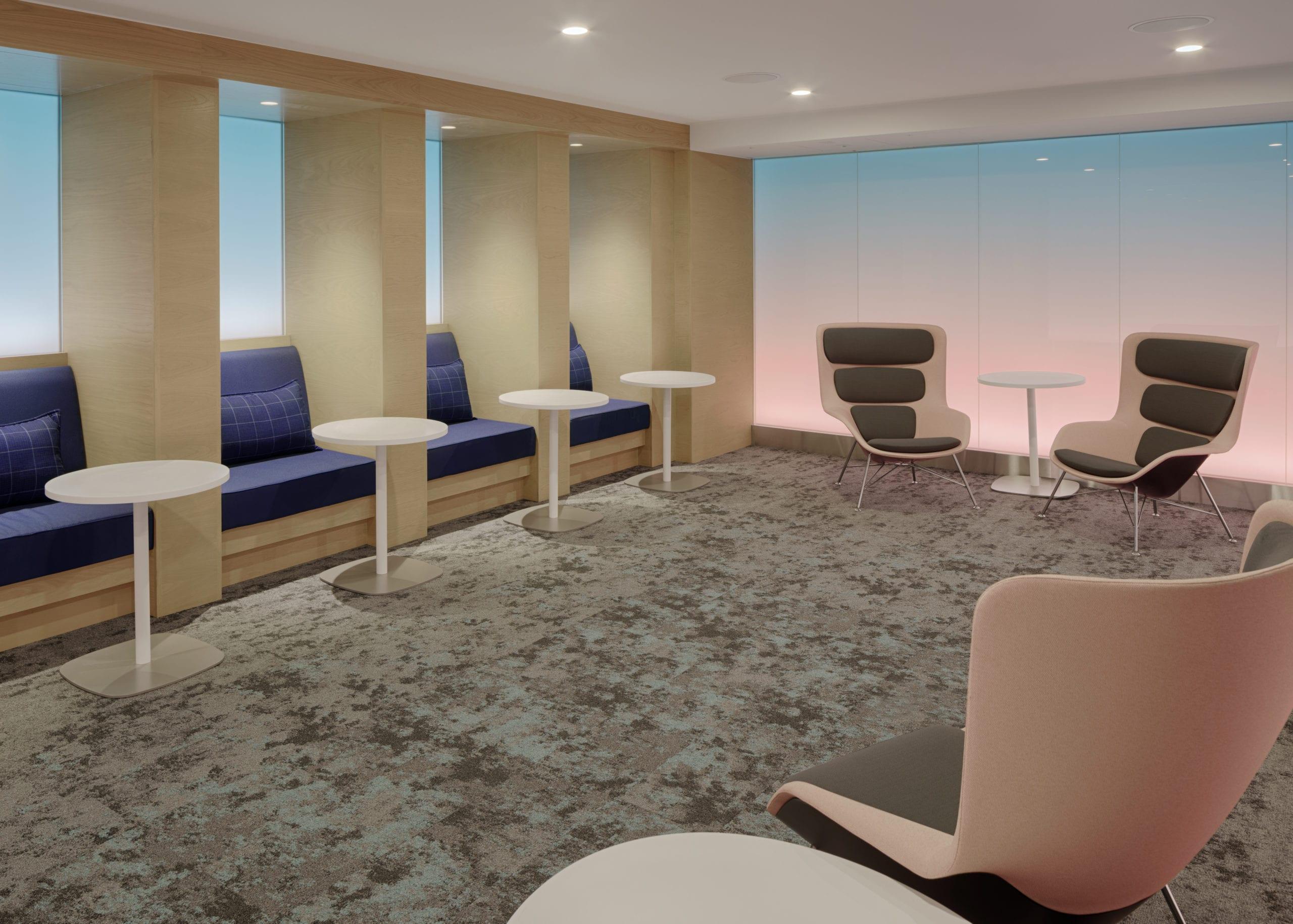 It's also one of just a handful of Centurion Lounges equipped with a spa on site. Travelers can treat themselves to reiki, light therapy, ear reflexology, or other treatments. And once again, all these treatments are free.
Getting into Centurion Lounges
If you want to get into the Los Angeles Centurion Lounge when it opens, you'll want one card in particular.
It's the Platinum Card® from American Express. You can get into any Centurion Lounge with your boarding pass and Platinum card – and bring two guests with you free, too! Additional guests will cost $50 each. You can only get into Centurion lounges within three hours of your flight departing – unless you're on a layover. The Business Platinum Card® from American Express will also get you in.
These cards are king when it comes to airport lounge access, as you can get into all 11 (and counting) Centurion Lounges, Escape Lounges, 1,300-plus Priority Pass locations, and even access Delta Sky Clubs if you're flying Delta that day. The card comes with a $695 annual fee, but perks like lounge access and Amex airline credits and Uber rides can easily offset that.
Another option is the Delta SkyMiles® Reserve American Express Card. Delta recently added Centurion Lounge access to this card, although you have to be flying Delta that day to get in. And unlike the American Express Platinum Card, you can't bring any guests with you for free.
Bottom Line
This new Los Angeles Centurion Lounge has been a long time coming. By the looks of it, it was worth the wait.
But don't expect to have your run of the house at the Los Angeles Centurion. It's one of the world's busiest airports, and Centurion Lounges have become popular to a fault.
All photos courtesy of American Express