Two weeks after setting off a firestorm with sweeping changes to its Medallion Status program and Sky Club lounge access policies, it's clear: Delta stepped in it. And it's not just me or thousands (if not millions) of loyal Delta flyers saying that – the airline's own CEO is now, too.
"No question we probably went too far in doing that. Our team wanted to rip the bandaid off. We moved too fast," Ed Bastian said in Atlanta earlier this week. "We will be making modifications and changes because it really matters to us."
Get more travel news, analysis and deals – sign up for our free daily newsletter!
How far did Delta go? Well, they pivoted to a spending-only model for earning status … and raised the annual spending required to make Medallion status by as much as 100%, eliminating an easy way for travelers to fast track their way to status with Delta credit cards in the process. At the same time, the airline announced it would cap Delta lounge access for several premium travel credit cards and gut access altogether for others.
Airlines regularly tweak their frequent flyer programs, but Delta went leagues further than any of its competitors. And many Delta flyers heard a clear message in those moves: If you're not willing to spend tens or even hundreds of thousands of dollars a year with Delta, your loyalty doesn't matter anymore. No changes have taken effect yet, but it torched years of goodwill and left once-diehard Delta flyers questioning both their loyalty to the airline and whether those American Express credit cards are worth keeping anymore.
So let's go back and take a look at what Delta was trying to do – and why it went so wrong.
Go deeper: What the Delta Medallion Status Changes Mean for Flyers, SkyMiles Cardholders
Why Delta Did It
A 'Simpler' Path to Status
The Atlanta-based airline's spin machine was firing at 100% from the very start.
"Delta is simplifying its SkyMiles Program while also offering new and enhanced ways for customers to earn toward status," is how the airline's news release kicked off.
And look, that is true. For years, earning Delta status has been a two-part equation: You needed to rack up enough miles with the airline each year – a metric called Medallion Qualifying Miles (MQMs) – and spend enough with the airline, as measured by Medallion Qualifying Dollars (MQDs).
As Delta proposed it, the almighty Medallion Qualifying Dollar would be all that matters: Spending with the airline (or on top Delta Amex credit cards) is all you need to worry about. In doing so, Delta could rid itself of the confusion between redeemable Delta SkyMiles and the Medallion Qualifying Miles that only count toward status.

Is tracking one metric easier than two? Sure, it absolutely is. And Delta is hardly the first airline to pivot to a spending-only model for earning elite status – American Airlines beat them to the punch by more than a year.
Read more: After Proposed Changes, How Does Delta Status Compare to Competitors?
But that "simplification" is a cover for Delta's deeper motivations for overhauling its status program.
Pump Up Amex Card Spending
Officially, the company is called Delta Air Lines. Unofficially, it should be called Delta Air Lines, brought to you by American Express.
That's how critical Delta's credit card partner is to the airline, and it's not alone. To boost revenues in the notoriously tough airline business, major U.S. carriers have transformed into credit card vendors that own planes. Relationships with credit card companies have become their economic engines, and Delta has arguably taken it further than the rest.
Get this: Delta raked in $5.5 billion from American Express last year – a year in which it turned less than a $900 million profit overall. The airline has proudly and repeatedly touted a jaw-dropping statistic: 1% of the U.S. gross domestic product (GDP) moves through Delta's Amex cards.
Delta executives have previously said they're on track to make $6.5 billion from American Express in 2023, with the aim of getting to $10 billion in credit card revenue alone before the end of the decade.
That goal is at the heart of this Medallion program overhaul: It's designed to force travelers to spend far more with both the airline and their co-branded Delta Amex cards in order to maintain the benefits of their current status. Here's how:
The airline would eliminate its MQD waiver, which allowed cardholders to bypass the previous annual spending requirements with Delta to earn Silver, Gold, or Platinum status by spending $25,000 (or $250,000 for top Delta Diamond status) on select Delta co-branded credit cards
In its place, select credit cardholders would earn Medallion Qualifying Dollars on their everyday spending on select Delta cards … but you'd only earn 1 MQD for every $10 you spend on a *delta reserve card* and just 1 MQD for every $20 spent on a *delta skymiles platinum card*
At the same time, Delta would drastically increase the spending requirements to earn each rung of Medallion status, from a 100% hike at the lowest Silver tier to a 75% hike for top-tier Diamonds
| Medallion Tiers | 2023 MQD Thresholds | 2024 MQD Thresholds |
| --- | --- | --- |
| Silver | 3,000 MQDs | 5,000 MQDs |
| Gold | 8,000 MQDs | 10,000 MQDs |
| Platinum | 12,000 MQDs | 15,000 MQDs |
| Diamond | 20,000 MQDs | 28,000 MQDs |
Just as before, you could climb the rungs of Medallion status through a combination of buying Delta tickets and spending on a co-branded credit card. Delta even threw in the ability to earn toward elite status on Delta Vacations packages as well as hotels and car rentals booked through Delta.
The increased annual spending requirements to earn Delta status make having a top Delta credit card all but essential to earn status. And the elimination of the MQD waiver results in a far poorer return when swiping those cards, forcing Delta fans to shift more and more of their credit card spending to that Platinum or Reserve Delta card to earn or keep that status.
For example, a traveler who previously earned Delta Gold Medallion status in part by spending $25,000 a year on a Delta SkyMiles Platinum Card would now have to spend as much as $240,000 on that same card starting next year. Even with a top-dollar Delta Reserve Card, that's as much as $120,000 in spending on a single credit card.
Delta's proposed lounge access policy changes are cut from the same cloth. Want the same unlimited entry you currently get from *amex platinum card* or even the airline's flagship *delta reserve card*? Starting in early 2025, you'd have to spend at least $75,000 a year for what you currently get just by paying each card's hefty annual fee.
Yet again, it's designed to tempt travelers into swiping those cards more often – and for bigger charges. Each time you do, you get one step closer to status and unlimited Sky Club access … and Delta gets more from American Express.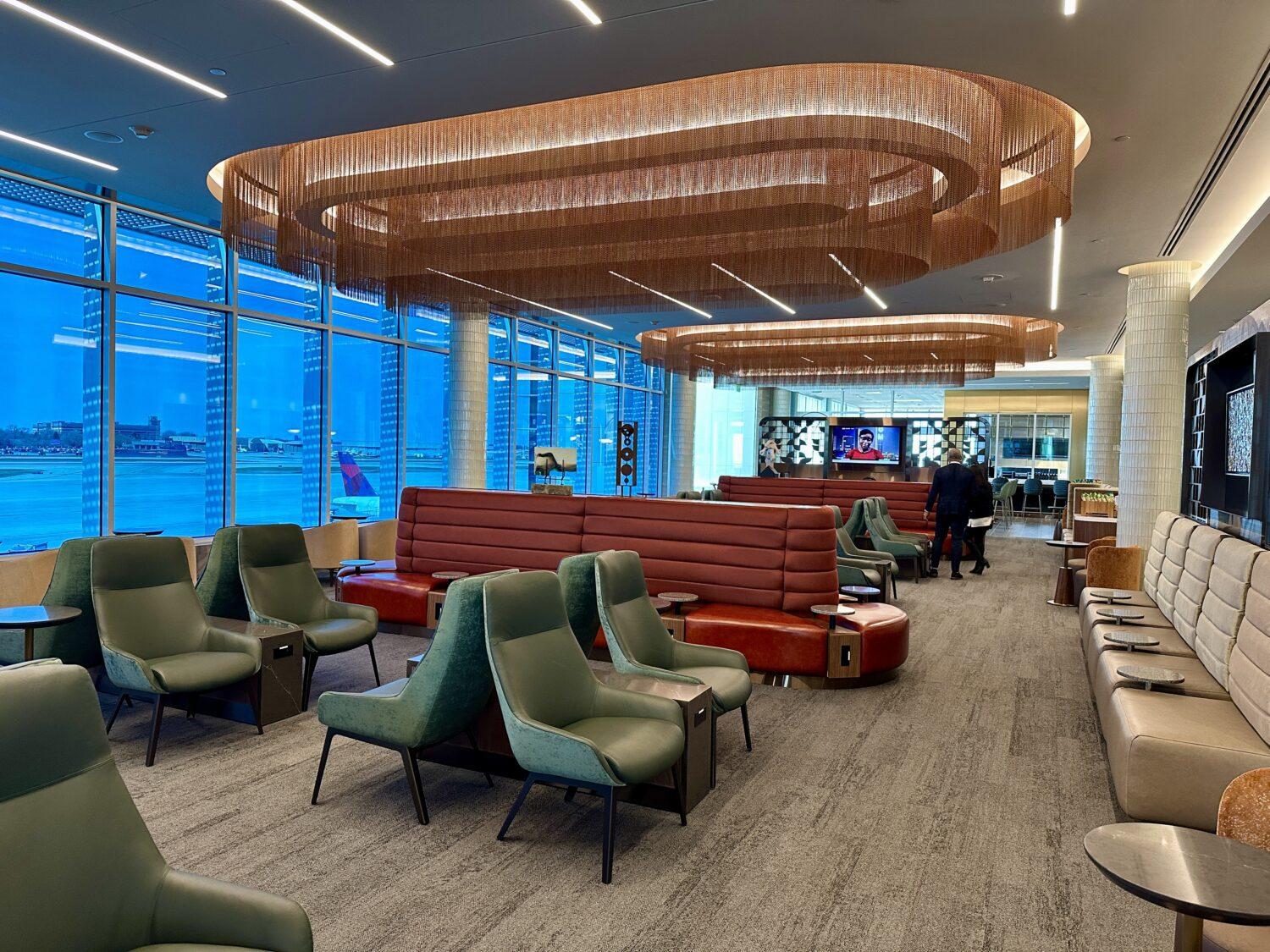 Obviously, those huge spending requirements won't fly with everyone – and Delta knew that. But they were making a bet: They'd lose some of you but make more in the long run from the ultra-heavy spenders. 
Clear Out Lounges & Thin Medallion Ranks
Some kind of overhaul was inevitable for two simple reasons: Delta Sky Clubs were overflowing and so was the roster of flyers with Delta Medallion status. Delta tried to tackle both at the same time – as Delta's CEO himself said, to "rip the bandaid off."
Both were problems of Delta's own making. Like other carriers, Delta repeatedly extended status throughout the pandemic while also making it easier for more travelers to climb the ranks with promotions as well as a permanent change allowing award travel booked using SkyMiles to count toward elite status. But no airline has gone further in opening its lounges to travelers with credit cards. Not just those with a top Delta card either – even a non-airline card like *amex platinum card* gets unfettered access.
Delta and Amex sold those premium cards to record numbers of travelers over the last two years.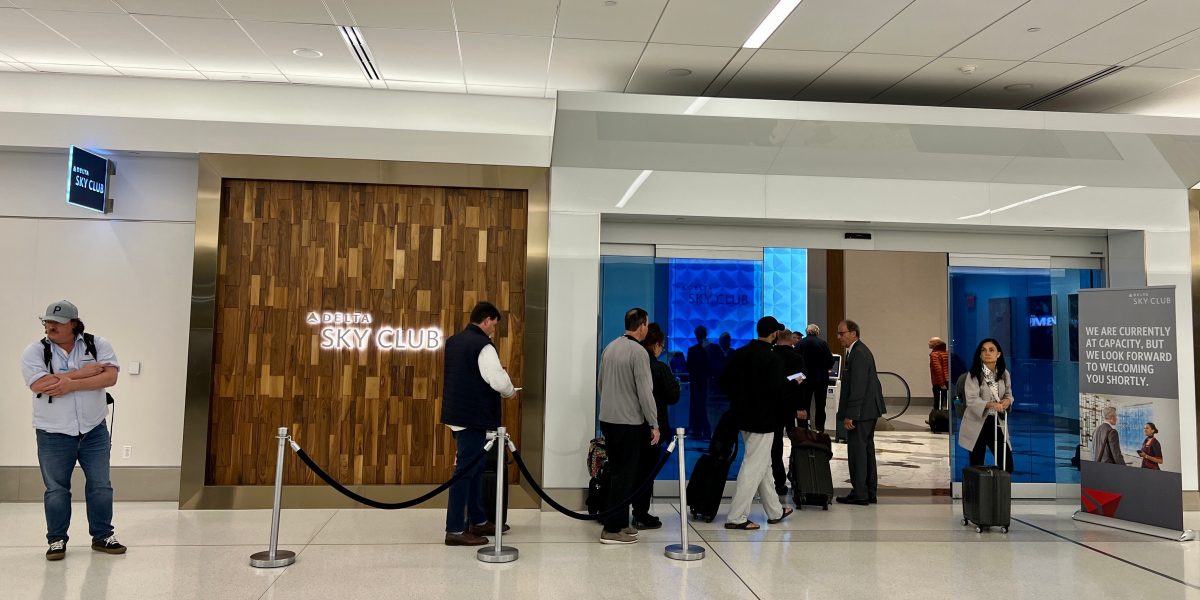 Read more: Why Are Delta Sky Clubs So Crowded These Days?
Still, the airline had to do something. Top-paying customers were seeing lines outside Sky Clubs and not even getting a whiff of a complimentary upgrade on flights. Bastian claimed this week that there are nearly twice as many top-tier Diamond Medallion status holders compared to before the pandemic.
But there's a bigger problem. It's not just that there are so many top-tier Diamond flyers competing for first class seats. It's that Delta is selling more of those premium seats than ever.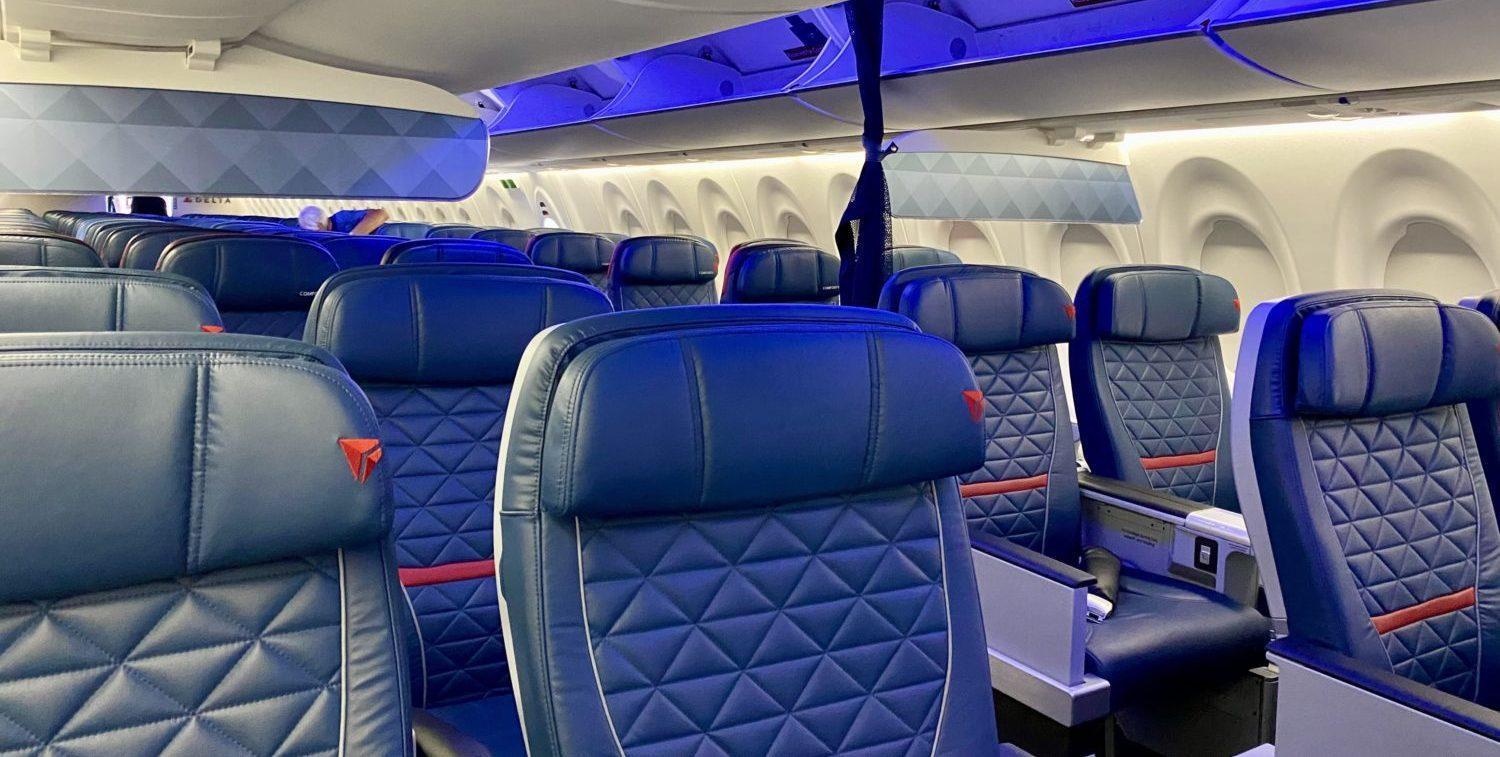 Years ago, more than 85% of the airline's first class seats were staying empty, open for status holders to get a free upgrade. But Delta has gotten so proficient at convincing travelers to buy (or pay to upgrade to) those first class seats, the airline's president Glen Hauenstein recently said they're now selling 74% of domestic first class seats, according to the Airline Observer. That means just a quarter of seats are available for upgrades. 
Regardless of the reason, Delta felt it was time to thin the herd to ensure more travelers were seeing the benefits they were striving for. The airline has leaned heavily on a phrase to justify the culling: "If everyone has elite status, no one does."
A Bet That Business Travel is Coming Back
We everyday travelers have been living in a golden era. Delta's moves may be a sign it's coming to a close.
Travel demand has grown steadily since it disappeared at the start of the pandemic … but it hasn't grown evenly. The travelers heading out for vacation or to see friends and family are back (and then some), but business travel – the airline industry's lifeblood before COVID-19 – is still down. In some cases, it's way down.
That means airlines like Delta have paid much closer attention to us leisure travelers than they would have a few years ago – especially those willing to pay a premium for a Delta Comfort Plus seat or even a Delta One suite. Aside from some surges driven by inflation and higher fuel prices, that has kept airfare lower.
And it also has encouraged airlines to fly to some cool new places – not just London or Frankfurt for business meetings. In the last few years, Delta itself has added or announced new nonstop flights to destinations like Tahiti (PPT), Auckland (AKL), and Naples (NAP) in Italy.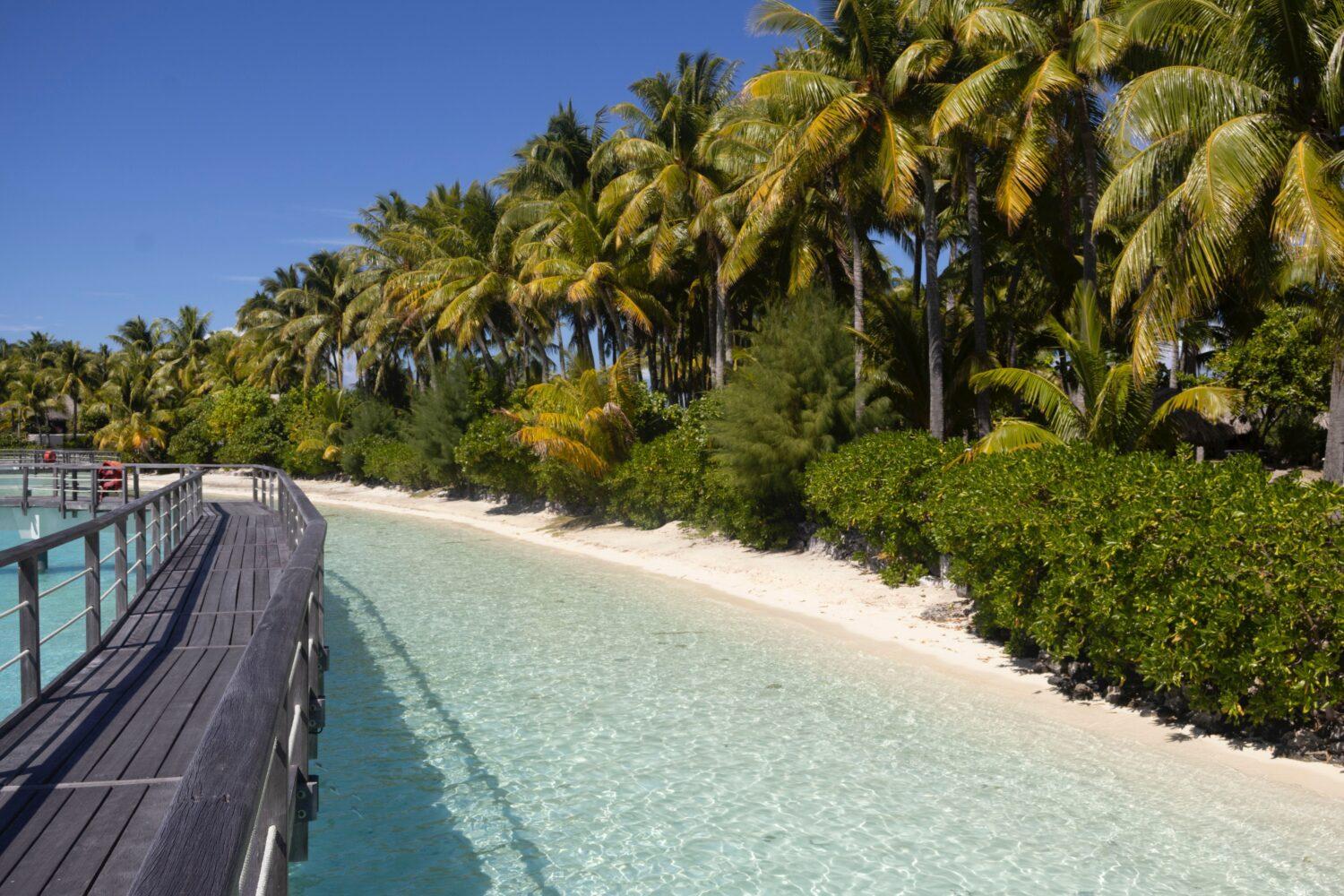 But as the travel rebound continues, the overhauled Medallion program shows Delta is turning at least one eye back toward corporate travelers who can more easily meet those higher spending thresholds. They're not the ones footing the bill for that last-minute flight to New York or a business class fare to London – their employers are.
Shortly after unveiling the new Medallion requirements, Hauenstein told investors that the airline has seen business travel demand growing slowly but steadily since Labor Day.
Most Delta Flyers Don't Have a Choice
If you're a cynic like me, this is what it comes down to.
Swear you're going to switch your loyalty to another airline in protest of what Delta's doing? Good luck with that. Delta knows the majority of its best customers simply don't have a realistic alternative in the heavily consolidated U.S. airline industry, where carriers have carved out near monopolies at their biggest and most important hubs.
Delta controls close to 70% or more of the market at its hubs in Atlanta (ATL), Detroit (DTW), Minneapolis-St. Paul (MSP), and Salt Lake City (SLC). In New York City (JFK) and Boston (BOS), your most realistic alternative is JetBlue: an airline with a great brand … and a poor track record for running flights on time.

So unless you're OK with making a connection nearly everywhere you go aside from the occasional United nonstop flight to Denver (DEN) or American Airlines hop to Dallas-Fort Worth (DFW), you're stuck.
Airlines like JetBlue and Alaska might bet they can to win your business with status matches. But for many flyers, Delta is the only game in town.
Why it Backfired
Money (& Credit Cards) Talk
If there's one primary reason why Delta initially decided to plow ahead with these changes, it's American Express. And if there's one primary reason why the airline decides to scale some of them back, it'll be American Express.
It really is that simple. When your credit card partner makes you $6 billion or more a year – dwarfing the money you make from actually, you know, running an airline – it's a factor in everything you do.
The ramifications of Delta's changes on that relationship and the company's bottom line are massive, far bigger than angry comments or open letters on social media. Enough travelers canceling their Amex cards in protest would be a wake-up call. And it's not just those annual fees, but the money they make from each and every time you swipe that card at the store. Keeping it in the drawer or canceling it is a problem for Delta.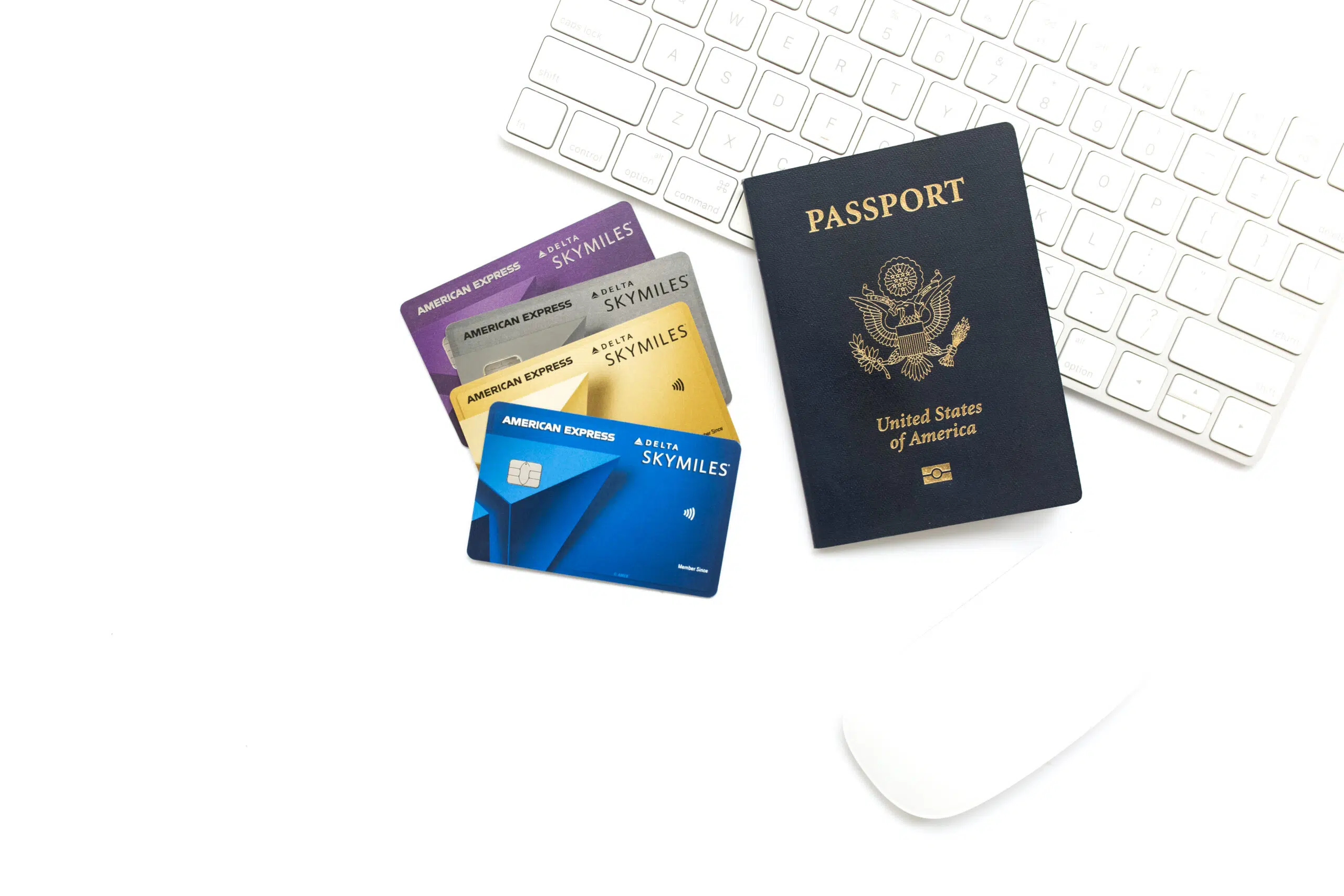 To be clear, Delta didn't go rogue with these proposed changes. From how many credits you get toward status to how many free Sky Club visits you get each year, the airline and American Express had to agree on them together.
But in the end, the two companies might have simply misjudged how many travelers would walk away. And there's one big reason why.
You Can't Measure Loyalty on a Spreadsheet
Countless Delta flyers have spent thousands on Delta tickets and hundreds more on credit card annual fees, believing Delta appreciates those return visits and that loyalty. Heck, Delta's entire brand is built around that relationship.
In one news release, Delta told many of them that's no longer the case.
The airline touched a nerve, setting off a nationwide conversation about the inner workings of a frequent flyer program and a two-week barrage of questions like "Should I cancel my Delta Amex card?" or "What airline should I fly instead?" I've never seen anything like it.
And it's because people didn't just feel inconvenienced: They felt betrayed … on an emotional level. Delta knew it'd get some blowback, but somehow, the airline failed to see that emotional response coming.

Delta executives did the math, they said, finding that the majority of *delta reserve card* cardholders visit Sky Clubs 10 times or less a year. The new limits should be just fine, they reasoned. But that's not how the average consumer reacts – much as we tell travelers to do the math, they often don't. Airlines should know that: They're brutally adept at getting their customers to do irrational things like go on last-minute mileage runs or pay $1,500-plus out of pocket for a year-end status offer.
An airline's brand is more than just benefits on a credit card, on-time statistics in a federal report, or a nicer seat with more legroom. It's built through the conversations flyers have on the plane, in airports, and at home. The "No trust me, it's worth another $50 to fly Delta" we've all heard or the "Just take one more flight this year, it's worth it to get status."
Delta flyers, in particular, wear their Medallion Status or wave around their co-branded Amex cards like a badge of honor. The airline has spent the last decade turning that into arguably its greatest asset.
But instead of celebrating that shared appreciation, Delta gave them something to commiserate and unite against.
Credit Card Changes Went Too Far
If you're going to make travelers do the math, you need to make the numbers palatable. To many travelers, the new spending requirements to earn Delta status looked stratospheric.
You have to spend $6,000 a year with the airline just to earn the lowest Silver Medallion status? Or as much as $120,000 on your *delta skymiles platinum card*  for that same status? Or $350,000 a year on a top Delta Reserve Card to make it to top Diamond status? That simply doesn't make sense for even the most loyal Delta customer.
The end of MQD waivers – a great way to bypass the airline's current spending requirements – stung a lot of travelers. Maybe spending $25,000 on a Delta credit card each year was too low, but that's still a lot of money: It's a lot of daycare or tuition payments that consumers intentionally put on a Delta card just to get that waiver.
But now, you're looking at spending at least $60,000 on a Delta Reserve Card … just for the relatively meager benefits of Silver Medallion Status. That's an overcorrection, and reason enough for many cardholders to say: "Forget about it."
A Poor Choice of Words
We've heard from countless travelers who have never – and will never – earn Medallion Status who are nonetheless concerned, even angry. And there's one obvious reason why. Look at the headlines.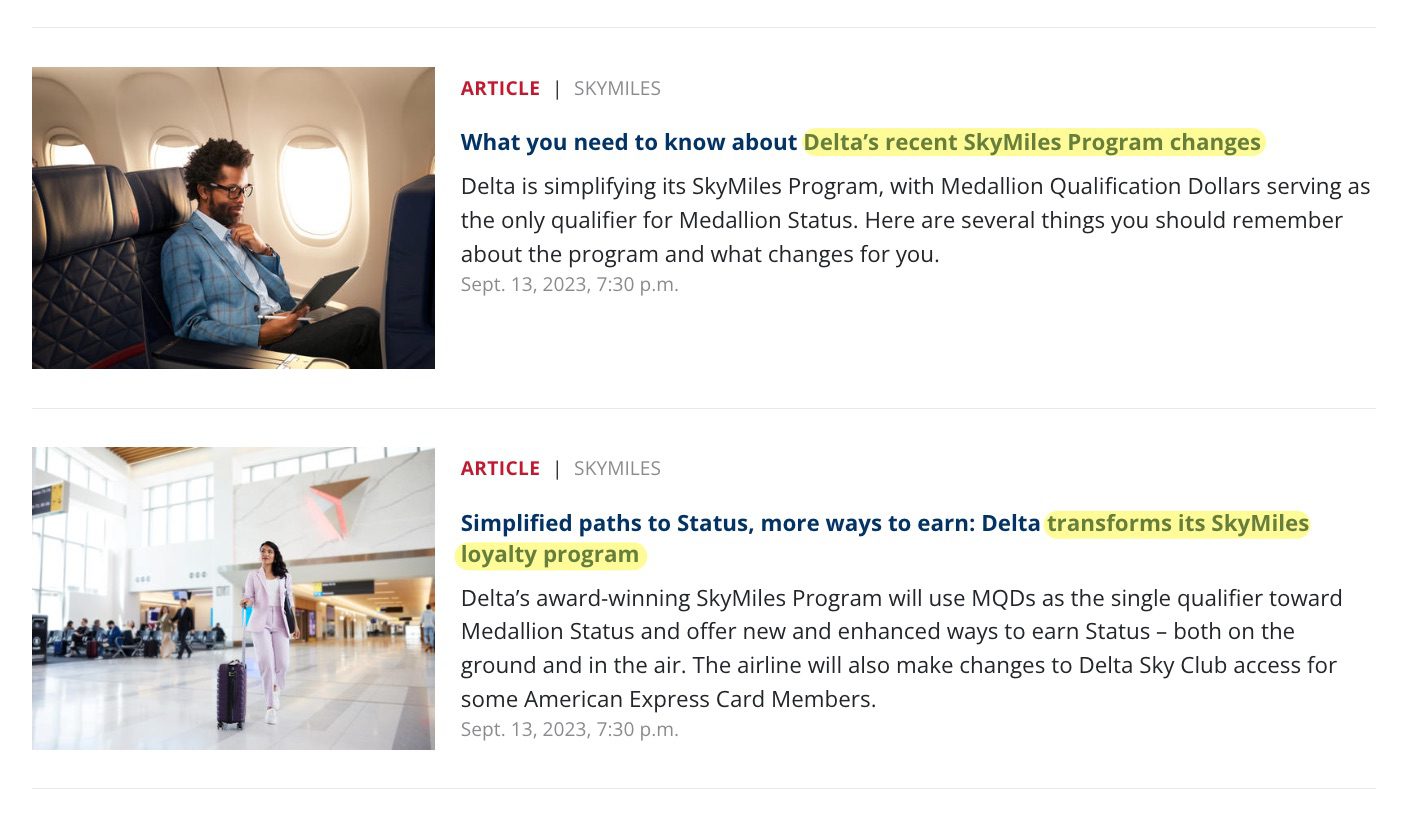 Now, that's technically correct. Earning Delta status is part of the broader Delta SkyMiles program. But by failing to make that differentiation, it struck many Delta customers as an even bigger blow: The airline wasn't just coming after travelers with status – they were coming after those miles, too. And right or wrong, travelers love their SkyMiles.
That's not the case: For all their pitfalls, the way you earn and redeem Delta SkyMiles remains unchanged. Business class tickets abroad are still exorbitantly expensive, but great Delta SkyMiles flash sales – like under 10,000 miles roundtrip to Mexico or 34,000 SkyMiles to London and back – are still out there.
But you wouldn't know it from reading those headlines. So many travelers assumed the worst, believing they, too, would be a victim from Delta's latest changes. Suddenly, flyers who were loyal to Delta almost by default for those three or four flights a year were angry, too, wondering whether they should give up their *delta skymiles gold card*, free luggage, be damned.
That misstep made the blowback even bigger, ballooning to include travelers who didn't truly have a stake in it.
Bottom Line
We don't know what Delta will do next. But it's clear how we got here.
Delta tried to kill several birds with one stone, juicing its lucrative relationship with American Express while thinning out both Sky Club entry lines and upgrade queues. But it's clear now that Delta overcorrected – and, perhaps most importantly, took for granted that the emotional bond it's painstakingly built with loyal flyers could quickly turn against it.
The airline felt it, and CEO Ed Bastian has said modifications are coming "over the next few weeks." Don't expect a full-on reversal, but the spotlight is now shining on Delta brighter than ever.