Two weeks after causing an outcry with sweeping and unpopular changes to the airline's Medallion status program and Sky Club access policies, Delta CEO Ed Bastian admitted this week those changes "probably went too far" and said the airline is planning to claw some of them back.
Earlier this month, Delta overhauled how travelers will earn Delta Medallion status starting next year, drastically raising the annual spending requirements in the process. At the same time, the airline announced it would cap Delta lounge access for several premium travel credit cards – and gut access altogether for others.
The response was swift – and almost universally negative: Countless loyal Delta flyers have vowed to ditch the Atlanta-based airline, cancel their credit cards, or both. Speaking at an Atlanta Rotary Club event earlier this week, Bastian was booed when those changes were brought up before admitting the airline clearly went too far – the airline's first public comments on the matter. Inc. and The Points Guy were the first to report on Bastian's remarks.
"No question we probably went too far in doing that. Our team wanted to rip the bandaid off. We moved too fast," Bastian said during the Rotary Club meeting on Monday in Atlanta. "We will be making modifications and changes because it really matters to us."
Bastian did not specifically explain which of the airline's many changes went too far nor what might be scaled back. He said Delta is "assessing what we'll do" and said travelers can expect to hear more about potential changes "over the next few weeks."
"I'm not going to preview any changes but we will be making modifications," Bastian said.

While there are far more questions than answers in how Delta will proceed, it's the first concrete sign that Delta has faced enough backlash to prompt a reversal. Unveiled hastily on Sept. 13, some of those changes are currently set to begin Jan. 1, 2024, while others will be phased in early 2025.
There's a lot on the line for Delta in the notoriously cutthroat and competitive airline industry.
Several airlines have launched promotions this week specifically targeting once-loyal Delta flyers with status matches. And travelers cutting up or shelving their American Express credit cards could be an even bigger blow – the airline has previously said it's on track to rake in $6.5 billion from its partnership with the credit card issuer this year.
Delta had warned its customer service agents a week in advance that changes to its SkyMiles program were coming, but the scope of the overhaul was still shocking – further than any other major U.S. airline has gone.
Like many airlines, Delta is ditching flying annual requirements to earn status – it's all about spending, which Delta measures in Medallion Qualifying Dollars (MQDs)
Delta is raising those annual spending requirements by as much as 100%
The airline is ditching its popular MQD waiver, which allowed cardholders to bypass annual spending requirements with Delta to earn Silver, Gold, or Platinum status by spending $25,000 on select Delta co-branded credit cards instead
Instead, select credit cardholders will earn Medallion Qualifying Dollars on their everyday spending on select Delta cards … but you'd only earn 1 MQD for every $10 you spend on a *delta reserve card* and just 1 MQD for every $20 spent on a *delta skymiles platinum card*
In addition to flights and spending on top Delta credit cards, members can now earn toward elite status on Delta Vacations packages as well as hotels and car rentals booked through Delta.
| Medallion Tiers | 2023 MQD Thresholds | 2024 MQD Thresholds |
| --- | --- | --- |
| Silver | 3,000 MQDs | 5,000 MQDs |
| Gold | 8,000 MQDs | 10,000 MQDs |
| Platinum | 12,000 MQDs | 15,000 MQDs |
| Diamond | 20,000 MQDs | 28,000 MQDs |
It's a massive change for how Delta flyers across the country earn status with the airline – and, more importantly, how much it costs. For example, a traveler who previously earned the lowest Delta Silver Medallion status in part by spending $25,000 a year on a Delta SkyMiles Platinum Card would now have to spend $120,000 on that same card starting next year.
At the same time, the airline also unveiled its biggest changes to Delta Sky Club access, finally addressing the massive numbers of travelers getting in with premium travel credit cards in its latest bid to tackle overcrowded lounges.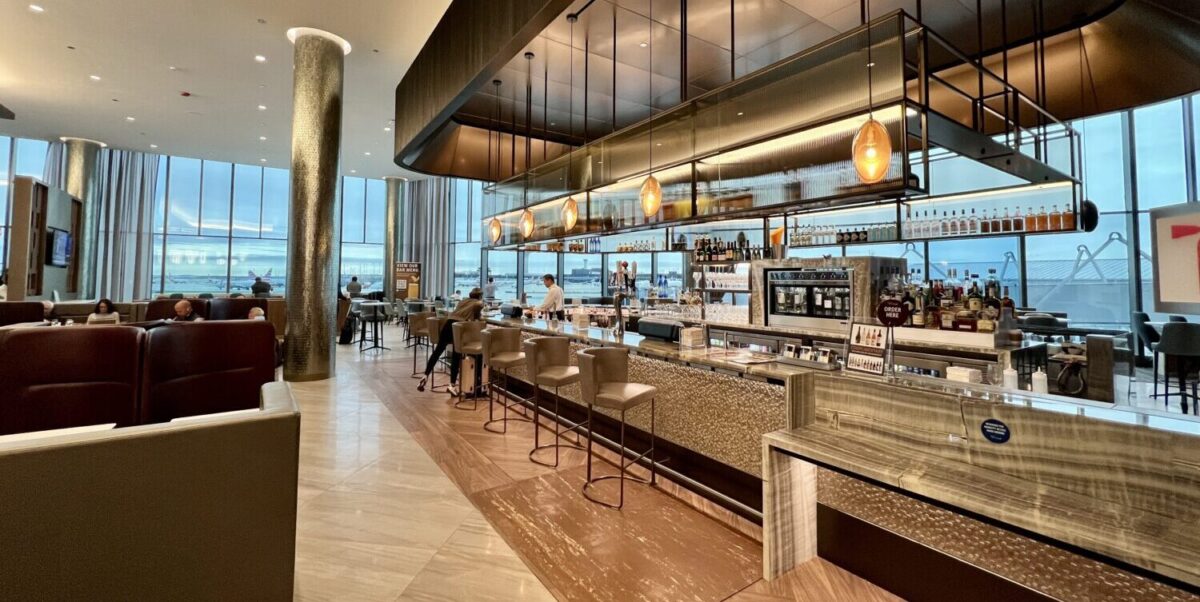 How Might Delta Backtrack?
We don't know yet – Bastian is staying tight-lipped. But looking back at what drove Delta's changes could shed some light on where they'll go next.
For starters, the airline wanted to simplify how travelers earn status by swapping in a single metric: spending. If that new, "simplified" elite qualification system looks familiar, that's because it is: Both American Airlines and United Airlines took a similar approach when revamping their own loyalty programs in recent years. It seems unlikely Delta would walk this back and bring back annual flying requirements called Medallion Qualifying Miles (MQMs), which only caused confusion.
But after automatic extensions throughout the pandemic and promotions that made it easier than ever to earn Delta status, Bastian and fellow Delta executives have made clear their main goal was to thin the ranks of Delta Medallion members – Bastian claimed there are nearly twice as many top-tier Diamond Medallion as compared to before the pandemic. And the easiest way to do that was to raise the annual spending requirements, making it harder for savvy travelers to game the system and more expensive for everyone.
We wouldn't be surprised if Delta reduces those spending thresholds. Whether you're flying Delta or swiping their credit card, spending more than $35,000 a year on Delta flights – or putting at least $350,000 a year on a card – to earn top-tier Diamond status is exorbitant.
Consider this: Earning top-tier status with Ameircan Airlines requires spending $30,000 a year with the airline or spending $200,000 on one of the carrier's co-branded cards. And while Delta has opened more avenues to earn MQDs, there are far more options to earn American's Loyalty Points toward status, including shopping and dining portals.

So what about getting into Sky Clubs with your Amex Card? We hate to be the bearer of bad news … but don't anticipate seeing many major changes that preserve your unlimited access.
Sky Clubs have been overcrowded for far too long and all prior attempts to fix this were merely bandaids that did little to get to the root of the problem: Travelers accessing the clubs with a premium travel rewards credit card. Limiting travelers with *amex platinum card* and *delta reserve card* to six and 10 visits per year, respectively, should actually move the needle on how many guests are using the clubs going forward.
If anything, we might see more generous limits for Delta Reserve cardholders, as those should be Delta's top priority.
Related reading: Delta to Restrict Sky Club Access for Credit Cardholders
Bottom Line
The people have spoken. And after two weeks, Delta is apparently listening.
Following two straight weeks of outrage about some nasty changes to both earning Delta status and using Sky Clubs in the years ahead, Delta's CEO has admitted the airline went too far – and they're planning to backtrack. Exactly what will change is up in the air, but CEO Ed Bastian has said the airline plans to provide more information "over the next few weeks."
Thrifty Traveler staff members Kyle Potter and Jackson Newman contributed to this story