Delta and its co-branded credit card partner American Express have been grappling with overcrowded Sky Clubs for years now. To tackle this issue, they've unsuccessfully tried everything from raising the cost of guest access to barring employees from using the clubs to limiting access to three hours prior to departure.
But none of these changes resolved the issue or got to the root of the problem: Too many travelers gain access through premium credit cards.
Delta announced changes this week that will address the issue in a more substantial way, by limiting travelers with premium travel rewards credit cards like the *delta reserve card* and *amex platinum card* to a set number of visits per year.
With the airline's co-branded Delta Reserve card, that limit is 10 visits per year. If you instead have the Amex Platinum in your wallet, you'll only be able to get into the Sky Clubs six times annually. Those changes won't go into effect until 2025.
But, beginning Jan. 1, 2024, Delta is taking away Sky Club access altogether for travelers with the *delta platinum* and those flying on the airline's lowest-priced basic economy fares. This move further disincentivizes travelers from purchasing these bare-bones tickets, which is exactly what Delta is hoping for.
Read on for everything we know so far about these Sky Club access changes and what they mean for travelers.
Read more: Delta Makes Big Changes to SkyMiles Medallion Status, Sky Club Access
New Delta Sky Club Access Policy
Beginning Feb. 1, 2025, travelers with a premium travel rewards credit card like *amex platinum card* and *biz platinum* will be limited to just six visits to Delta Sky Clubs each year. If you've got the top-tier, co-branded *delta reserve* or the *delta reserve biz* in your wallet, the blow isn't quite as bad, as you'll get 10 visits each year.
Delta Reserve cardholders will still get two complimentary guest passes each year, in addition to their own 10 visits. And you can stack visits with multiple cards meaning if you have both an Amex Platinum and the Delta Reserve, you'd get 16 visits each year.
It's worth noting that these limits are per "Medallion Year" which runs from Feb. 1 to Jan. 31, instead of a traditional calendar year.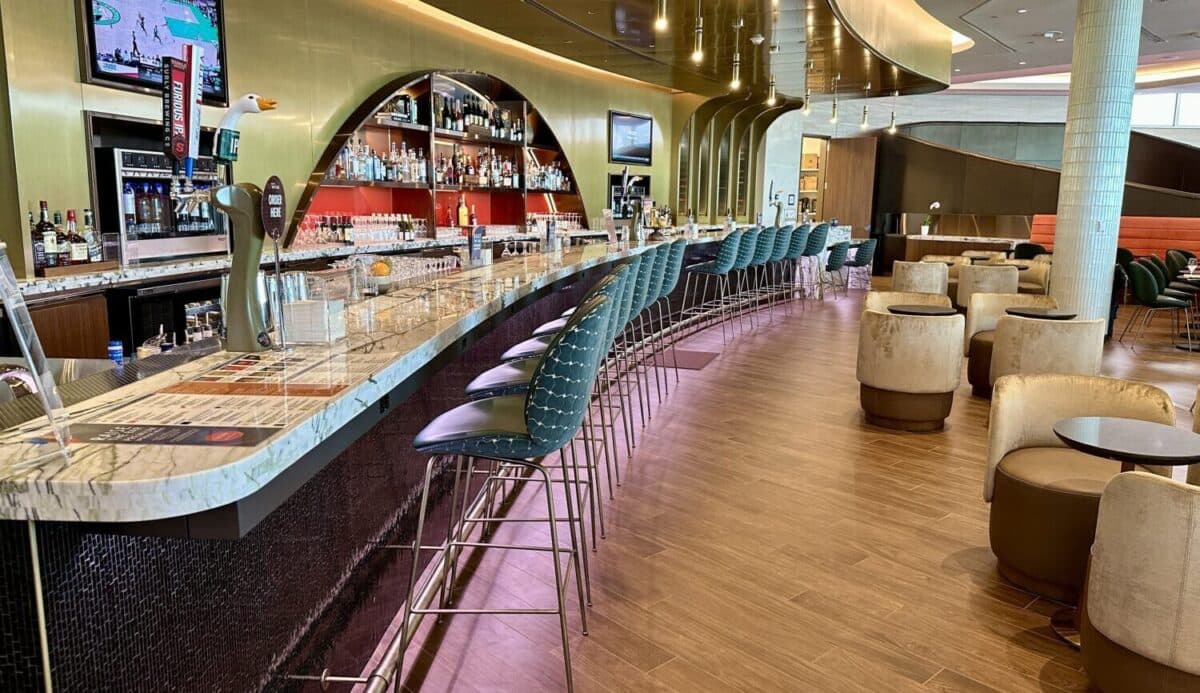 You can avoid these limits altogether by spending $75,000 per calendar year on any of the cards, starting Jan. 1, 2024. If you do so, you'll get unlimited complimentary Sky Club access for the remainder of that year and all of the following year. This is very similar to the way that Amex chose to limit guest access to its own Centurion Lounges earlier this year.
If you don't plan to spend $75,000 on either of those cards, these changes don't actually take effect until Feb. 1, 2025, so you don't need to race out and cancel your card just yet.
Finally, if you carry the mid-tier *delta platinum* your days of getting into the lounge are numbered. Previously you could purchase a day pass for $50 to enter the Sky Club with that card, but that will no longer be an option after Jan. 1, 2024.
One thing that isn't changing? American Express Centurion Lounge access for Delta Reserve and Delta Reserve Business cardholders. With either of these cards, you'll still be able to access a Centurion Lounge when flying Delta and it won't count against your limit of 10 visits to the Sky Club each year.
Why is Delta Making These Changes?
Simply put, the lounges are too crowded and it's having a negative impact on the overall guest experience. I guess you have to hand it to Delta for creating spaces like the new Sky Club in Minneapolis (MSP) where travelers actually want to arrive early and spend time before their flight.
While the vast majority of travelers get access to these lounges through their premium travel rewards credit cards, there are some travelers who actually pay for an annual Sky Club membership and others who gain access by traveling on expensive international business class tickets.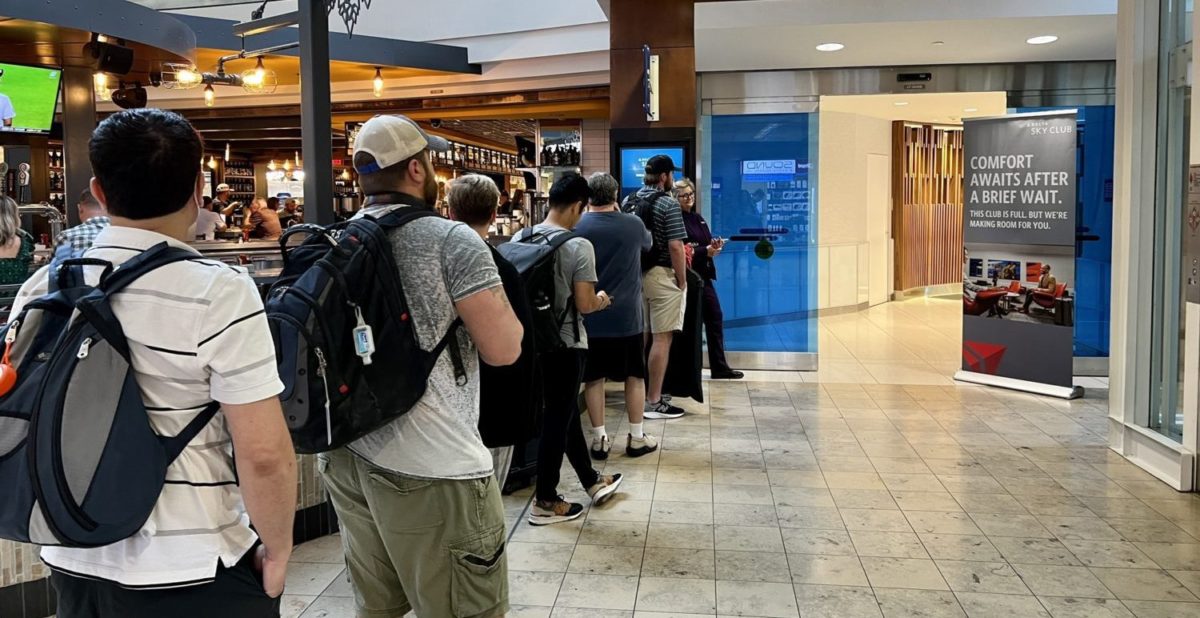 These "paying" customers are the ones Delta is hoping to placate with the latest round of changes.
Delta's top executive in charge of Sky Clubs, Claude Roussel, alluded to this change late last month by saying, "We have to continue making progress. Our guests are telling us that. They're telling us: 'Listen, we love the clubs. You need to fix the crowding.'"
But to date, none of the prior changes Delta has made have done much to limit overcrowding at the lounges. And that's because none of them have done much to address how many travelers actually get into these lounges: With their premium travel rewards credit cards. And as more and more travelers have added those premium travel cards to their wallets – encouraged, we fully recognize, by sites like ours –  it's caused a bottleneck at Sky Club entrances.
Time will tell if these new access limits will have their desired impact or be just another bandaid.
Are These Changes About More than Lounge Access?
This is certainly a step in the right direction for dealing with the overcrowding at lounges, but let's be clear about something – it's also a move to drive Delta loyalists to spend more on their Amex cards.
At a recent Delta Investor Day presentation, Delta's Senior Vice President of Loyalty Dwight James said that Delta expects to earn $6.5 billion from its credit card agreement with American Express in 2023.
He added that the airline plans to grow that number by roughly 50% to $10 billion by 2028. That kind of growth will require Delta to get more people to engage with the SkyMiles program, particularly by spending more on their SkyMiles credit cards. An easy way to do that is to tie credit card spending to lounge access.
Delta has already done a great job getting travelers to reach for their Delta cards at every turn with consumers charging nearly 1% of the U.S. Gross Domestic Product (GDP) to a card within the American Express Delta portfolio. That means approximately $250 billion in spending each year gets put on a Delta Amex Card and if the airline plans to increase that number by 50% over the next five years, encouraging cardholders to spend $75,000 per year for unlimited lounge access is certainly a good place to start.
Bottom Line
Delta and American Express have been trying to get a handle on overcrowded lounges for years with little to no success. After previous efforts have failed, they're finally making a change that addresses the root cause of the issue: Travelers getting in with premium travel rewards cards.
Beginning Jan. 1, 2025, Amex Platinum and Business Platinum cardholders will be limited to six visits per year, while Delta Reserve and Delta Reserve Business cardholders can access the clubs 10 times. These changes are a real blow to travelers spending north of $500 a year for their premium Amex credit cards and will likely cause many to re-evaluate paying the cards' sky-high annual fees.