It's like if Airbnb's new Online Experiences and Marriott's "Bonvoy Moments" had a baby. Delta has launched "Virtual SkyMiles Experiences," allowing travelers to bid their SkyMiles for a virtual sitdown with celebrity chefs, professional athletes, and musicians.
The bidding for a 45-minute cooking demonstration and Q&A with celebrity chef and traveler Andrew Zimmern starts at 5,000 SkyMiles – just keep in mind nine others may join you on your Zoom call. You can get a virtual chat and signed jersey from Minnesota Vikings tight end Kyle Rudolph, but the bidding starts at 10,000 SkyMiles.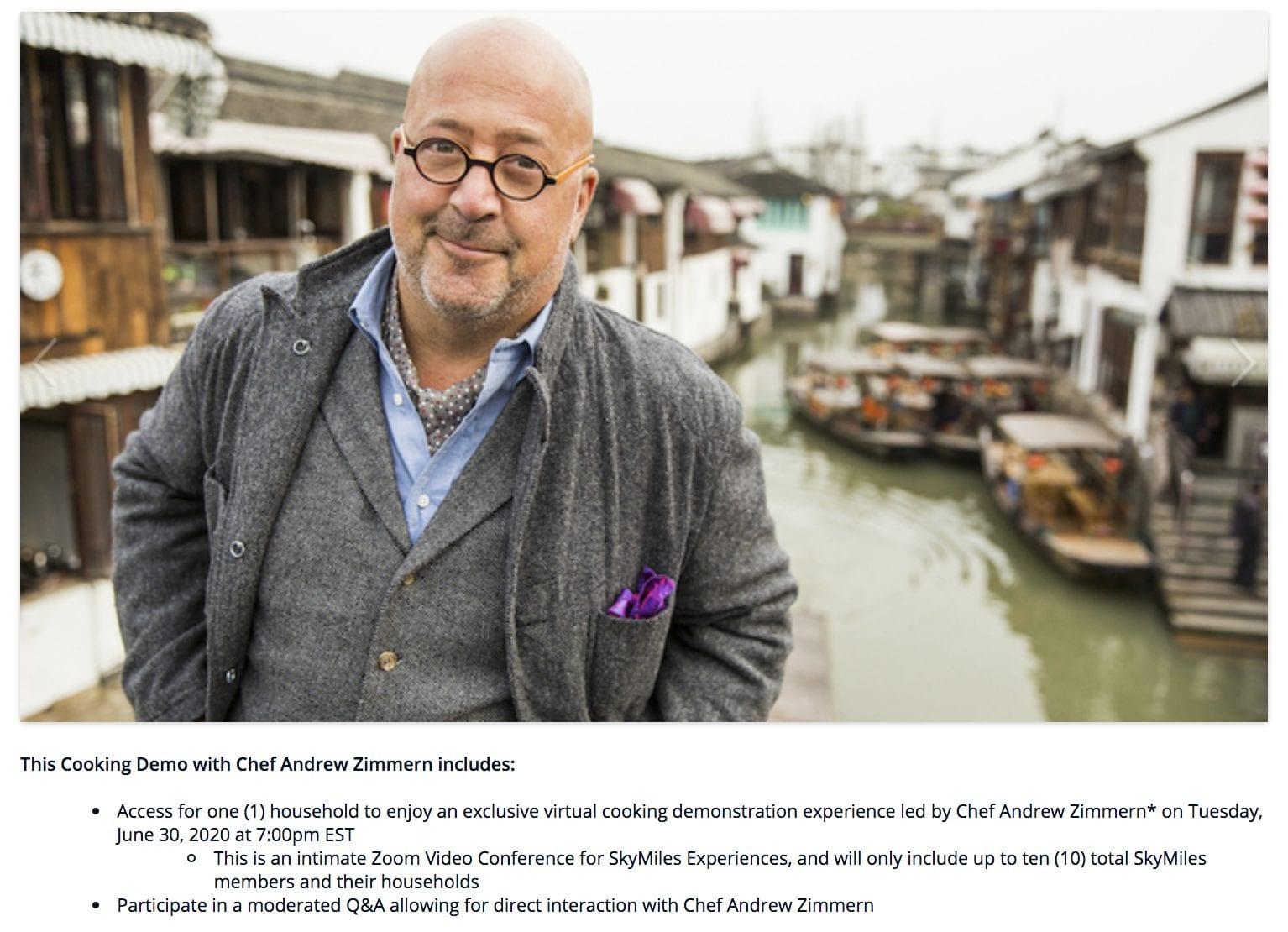 Delta has offered these SkyMiles auctions for live events, meet and greets, and vacations for years. They're just going online now.
"Knowing that many SkyMiles Experiences events have been postponed or canceled due to the coronavirus, we are excited to bring SkyMiles Experiences to you – virtually," Delta said in an announcement.
Our Analysis
This is just the latest in a long line of new (and generally terrible) ways Delta is trying to get travelers to fork over their SkyMiles.
Delta portrays this as a good thing for flyers: giving them more options to use their SkyMiles the way they want. And certainly, making frequent flyer miles easier to use is one of the primary complaints from travelers.
But just because they're easy to use does not mean they're easy to use well. With more low-value options like cabin upgrades and baggage fees, Delta wants to keep convincing travelers to trade in their SkyMiles without getting much in return.
Even with travel on hold, you're much better off saving your SkyMiles (they never expire!) for a future SkyMiles flash sale. These sales occasionally pop up with dirt-cheap pricing for flights, like 8,000 miles round-trip for domestic flights, 11,000 miles for a trip to Mexico, just 30,000 SkyMiles to get to Tokyo and back, and more.

Read more: The best ways to use your Delta SkyMiles.
Bottom Line
This is a fun, quirky idea at a time when few of us are traveling. But you're much better off saving your SkyMiles … unless if you're a Kyle Rudolph superfan or something.