It's a bucket list trip for many and the pinnacle of using points and miles: to fly around the world. You can stitch together your own trip with separate tickets, and a few airlines have dedicated programs to book these trips with miles, though many have removed it. But there's one clear winner to pull it off: Book an ANA around the world ticket.
ANA Mileage Club is loaded with sweet spots, from business class flights to Europe for 88,000 miles roundtrip or to Japan and back from just 75,000 miles. But the ability to circumnavigate the planet with an ANA round-the-world award ticket is the cherry on top – especially if you're looking to do it in lie-flat business or even first class.
Of course, booking this award is no cakewalk. There are several rules and mileage limits, and finding the award space to line up all the flights you need is a chore. But, with some flexibility – and a ton of patience – flying around the world starting from 105,000 miles in business class is a truly incredible deal. And since ANA is an Amex transfer partner, you can easily earn what you need with cards like the American Express® Gold Card or The Platinum Card® from American Express.
If you want to pull off this once-in-a-lifetime journey, here's how to book an ANA around the world trip.

Rules for ANA Round the World Awards
First things first, let's go over some of the basic rules for booking an ANA round-the-world ticket. If you break any of these rules, you can't book it.
You must continue flying east-to-west or west-to-east. No backtracking, though ANA is somewhat lenient if you need to backtrack to connect to a Star Alliance hub.
You must cross both the Atlantic and Pacific oceans once.
You can have a total of up to eight stopovers.

Including up to three within Europe.
And up to four within Japan.

You must travel for at least 10 days.
You can have a maximum of 12 flight segments.

You can also include up to four ground transport sectors – flights, trains, or even rental cars completely separate from your ANA ticket to hop from one city to another – which won't count towards your flight segments. Flying into one airport and departing from another in the same city (like Tokyo-Haneda and Tokyo-Narita, for example) counts as one ground sector.

You can mix classes, but you will be charged the number of miles for the highest class of service flown at any point on your itinerary. Domestic first class within the U.S. will count as business class unless you fly international first class.
This basically means that you'll need to touch all three of ANA's "areas" in order to be eligible for a round-the-world ticket. Most importantly, you must return to the same continent where you started.
Area 1: Americas (North America, Central America, South America, Hawaii, etc.)
Area 2: Europe, Middle East, Africa
Area 3: Asia/Oceania (Japan, South Korea, Southeast Asia, South Asia, Southwest Pacific, etc.)
It will be best to stick to nonstop flights to stay under the 12 maximum segments. But since ANA tends to be more lenient when backtracking within a specific continent, you could still criss-cross your way around Europe before heading off to Asia.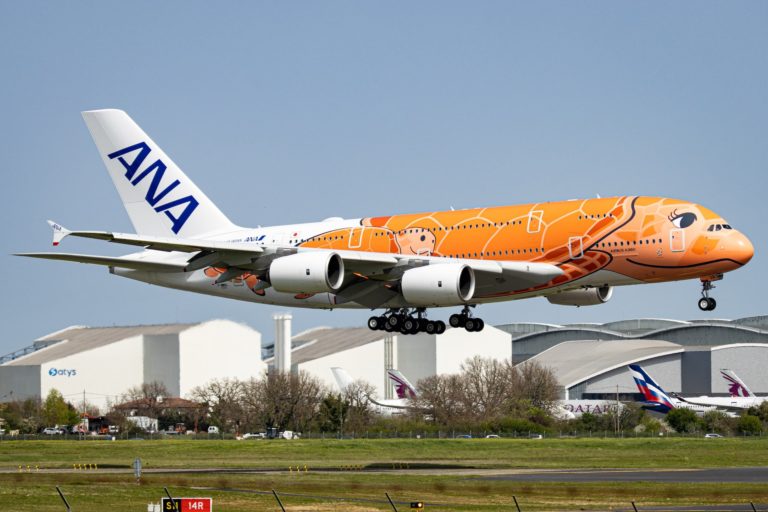 Which Airlines Can You Fly?
You'll need to fly a Star Alliance airline in order to book an ANA around the world ticket.
Luckily, this is the largest airline alliance in the world with a total of 26 members. So while all those routing rules might have seemed daunting, you have plenty of options to get where you need to go while piecing together a trip around the world.



Aegean (A3)
Air Canada (AC)
Air China (CA)
Air India (AI)
Air New Zealand (NZ)
All Nippon Airways [ANA] (NH)
Asiana Airlines (OZ)
Austrian Airlines (OS)
Avianca (AV)
Brussels Airlines (SN)
Copa Airlines (CM)
Croatia Airlines (OU)
Egyptair (MS)
Ethiopian Airlines (ET)
Eva Air (BR)
LOT Polish Airlines (LO)
Lufthansa (LH)
Scandinavian Airlines [SAS] (SK)
Shenzhen Airlines (ZH)
Singapore Airlines (SQ)
South African Airways (SA)
Swiss International Air Lines (LX)
Tap Air Portugal (TP)
Thai Airways (TG)
Turkish Airlines (TK)
United Airlines (UA)
ANA Round the World Award Chart
Now that you know which airlines you can fly and the rules of the road, how much will it cost?
ANA publishes a distance-based award chart for round-the-world itineraries … and the rates are pretty amazing.
To read the chart, you'll need to calculate the total distance for each of your flight segments. A great tool to use for this is the Great Circle Mapper.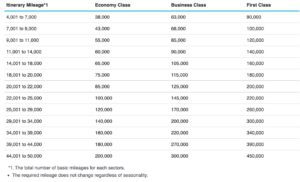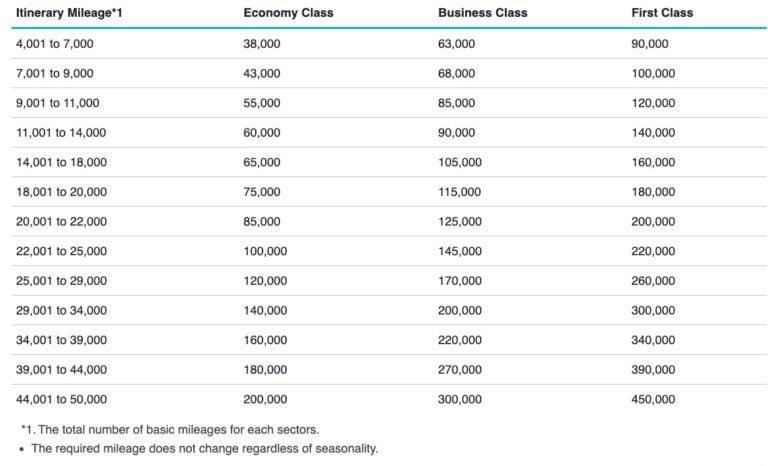 If you can find an itinerary where you're flying between 25,001 miles – 29,000 miles in total distance, you'll only need to shell out 170,000 miles for a business class ticket. Keep it from 22,001 miles – 25,000 miles and the price drops to 145,000 ANA miles in business class. And if you can squeak it in at 22,000 miles or less, it's just 125,000 miles.
It's even less in economy, but the small upcharge to fly business class is well worth it. Want to try ANA First Class? You'll have to shell out more miles even if just one of your flights is in First Class. But there's no question it'll be a great experience if you can find the space available.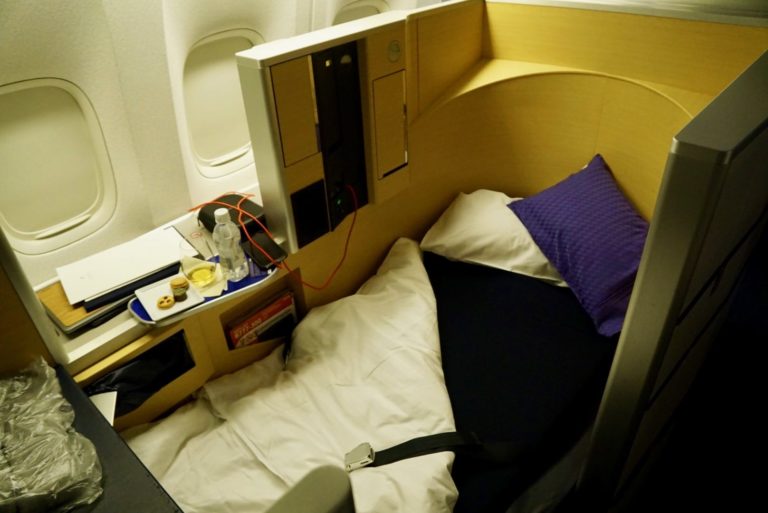 Pick the Right Airlines to Avoid Fuel Surcharges
In addition to your miles, you'll always be on the hook for some taxes and fees associated with your flights. These fees can vary wildly depending on which airline you're flying and the class of service.
A general rule of thumb is to avoid flying long-haul on Austrian Airlines, Brussels Airlines, Lufthansa, and Swiss. These airlines have the highest fuel surcharges of all Star Alliance carriers. If you're dead set on flying Swiss business class or Lufthansa First Class as part of your round-the-world trip, be prepared to pay some hefty fees on top of your miles.
Instead, you can keep your cash fees low by flying on Star Alliance carriers that have lower fuel surcharges – or none at all. For the lowest fees, try to find flights operated by the following airlines:
ANA (fuel surcharges vary)
Aegean Airlines
Air Canada
Air China
Air New Zealand
Asiana (moderate fees)
Avianca
Copa Airlines
EgyptAir (moderate fees)
Ethiopian Airlines (low fees)
Eva Air
LOT Polish Airlines (low fees)
Scandinavian Airlines (SAS)
Singapore Airlines (low fees)
TAP Air Portugal
Turkish Airlines (higher fees than most, but reasonable)
United (no fuel surcharges on most routes – except Asia)
How to Book ANA Around the World Awards
Dreaming up the trip of a lifetime is the easy part. Getting it booked … not so much.
But it can be a fun puzzle to solve, and with some flexibility and the right tools, you can piece together an itinerary so you are prepared before you call ANA to book your round-the-world flight.
Here are some steps to take to help you book.
Step 1: Map Your Route
Step one and step two are a bit intertwined since the available award space may need to dictate exactly where you fly and in which direction. But the most exciting part about planning a round-the-world trip is mapping your route.
Google Flights is our favorite tool to find cheap flights and the Google Flights Explore feature is a great way to see where exactly you can fly on Star Alliance carriers from any given airport. Just type in up to five departure airports, filter to only show nonstop Star Alliance flights, and roam around the map.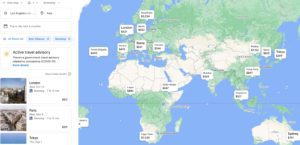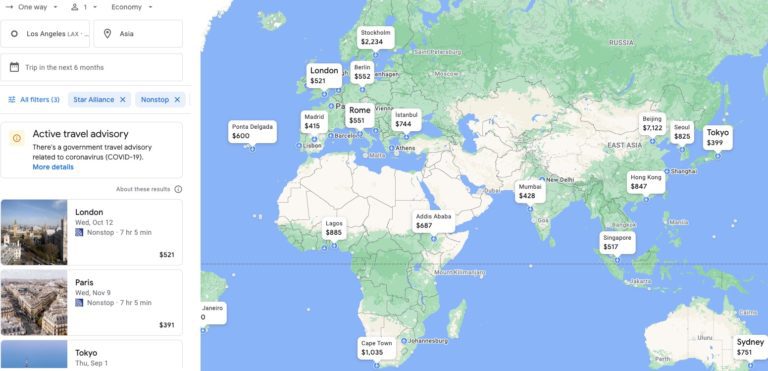 You can also utilize the Star Alliance round-the-world journey planner to get an idea of which airlines fly on the routes you're looking to take. This can be a useful tool when planning an ANA round-the-world award.


You'll want to try your best to fly nonstop between different regions since you're limited to a maximum of 12 flight segments. For this reason, I'd initially only plan up to eight or nine segments, because the availability may require you to make a few connections along the way.
Step 2: Find the Award Space You Need
You may have your heart set on certain flights on certain days, but that's not always possible when booking award travel. The most crucial step when booking an around-the-world ticket is to find the available saver award space.
And that means you'll want to head into the planning process with as much flexibility as humanly possible. With so many moving pieces to put this trip together, that's really the only way to make it work.
Can't find any business class seats flying ANA to Tokyo? Try flying Asiana to Seoul instead. Not able to fly nonstop from Thailand to Western Europe? You may need to look for saver award seats flying Turkish Airlines business class via Istanbul instead. Dead set on departing on Jan. 15 and returning in early February? Giving yourself a month-long window (or more) to pull this off will help.
There are many tools out there to help you but the best websites to find award availability for Star Alliance airlines are United's and Air Canada's Aeroplan. Look for the lower rates on any given route when searching via United, but disregard the number.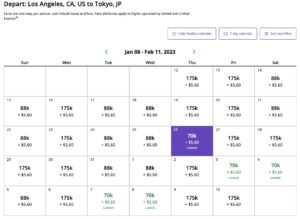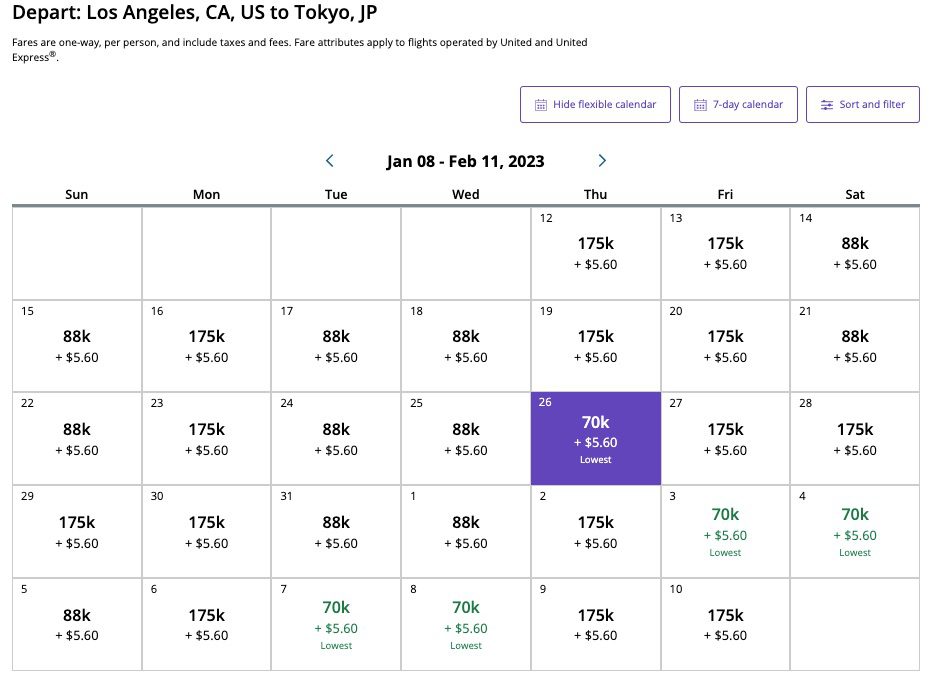 To verify it's a saver award, look for the fare class letter code in parenthesis: (X) for economy, (I) for business, (O) for first. This is the same for all Star Alliance airlines. You'll also need to verify that the operating airline is a Star Alliance carrier.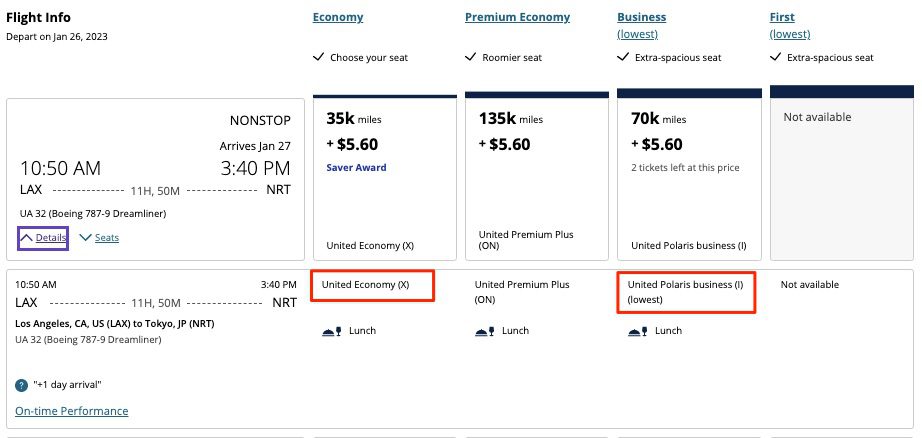 You can then take it a step further and double-check to see if ANA's website can see the award space. To do this, it will be easiest to use the Multiple cities / Mixed classes functionality on ANA's award search.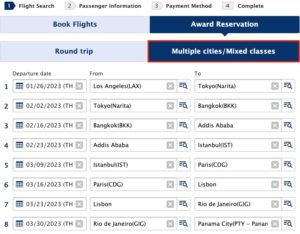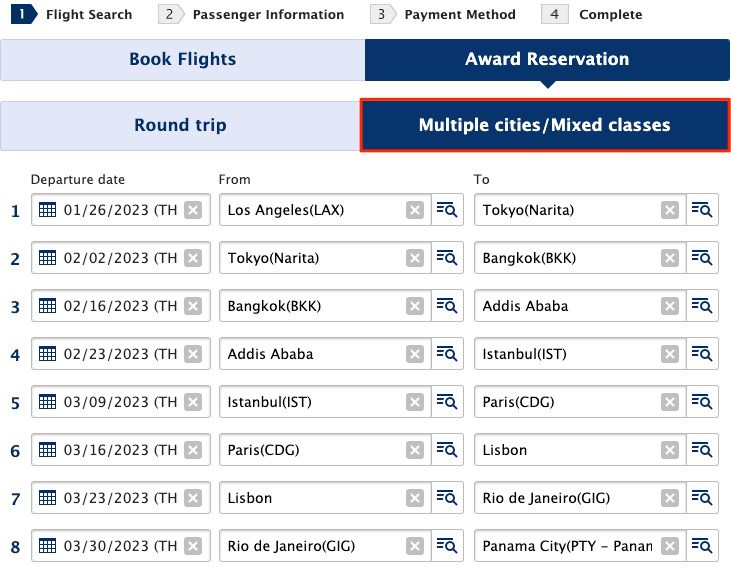 More often than not, you'll be flying a mixture of economy and business class cabins to book a complete round-the-world ticket. You'll still need to pay the higher business class rate in these cases but the availability often requires you to fly economy on a segment or two – especially if you need any domestic connections within the U.S.
If you see the space bookable on ANA's website, the agent should have no problem finding those flights when you call to book your award. Write down the dates, flight numbers, and class of service. Unfortunately, you can't book ANA around the world tickets tickets online.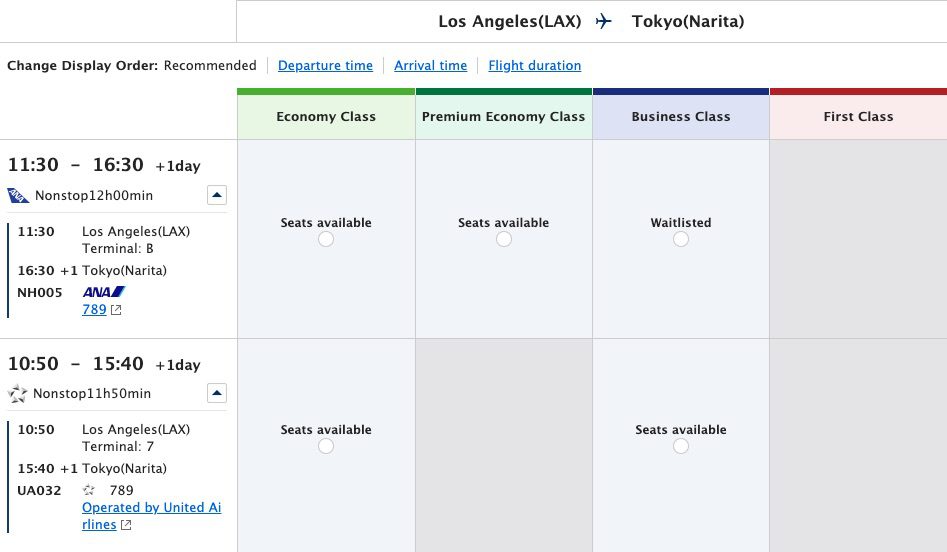 Step 3: Calculate Flight Distance
Once you've found the availability, you can then calculate the total flight distance for each segment using the Great Circle Mapper.
Take this number as an estimate as ANA's calculator may be slightly different. Nonetheless, this is a way good way to get an idea of how many ANA miles you'll need for your ticket around the world.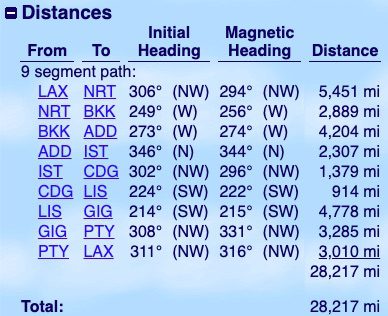 In this case, it's pretty safe to say this itinerary through Tokyo, Thailand, Ethiopia, Istanbul, Paris, Lisbon, Rio de Janeiro, and Panama would cost 170,000 ANA miles in business class since it falls safely within that 25,000 – 29,000 distance bracket.
That's quite an amazing deal considering how many flights you'd be taking and the number of destinations you'll be checking off your wish list.
Step 3: Estimate Your Taxes & Fees
Redeeming miles is only part of the equation. You'll also be on the hook for taxes and fees. And figuring out how much will take some more legwork.
It's difficult to get an exact cash cost until you're ready to book. But to estimate what you'll need to pay out of pocket, you can use ITA Matrix and search each segment.
Make sure you choose the cabin you'll be flying in as the fees can vary between economy and business class. Disregard the fare and just add up the taxes and fees. The "YQ" surcharges are the carrier-imposed fuel surcharges mentioned earlier.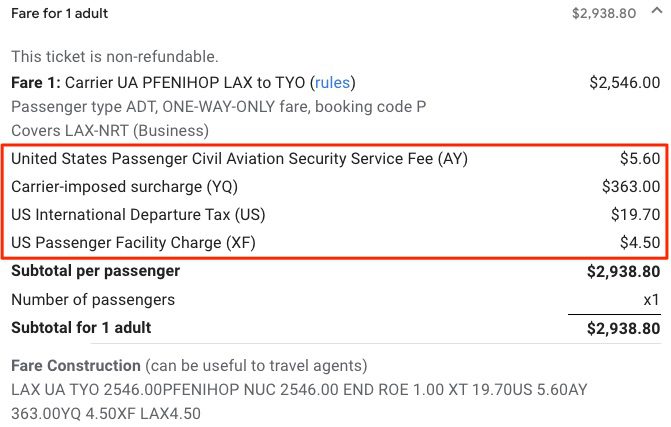 Step 5: Call ANA to Book
Finally, you've mapped out your journey, found the potential award space, and made all of your estimated calculations. The last step is to call ANA at 1-800-235-9262 and feed all of the information to the agent for booking.
There may be some discrepancy between what you found and what the agent is able to see and book. For this reason, it's always good to have a backup plan.
The good news is that ANA agents are extremely knowledgeable about the ANA Mileage Club program and will often explain in detail why a certain routing will or will not work.
Once you've confirmed the space available with the agent over the phone, transfer any points needed, and then pray the space is still there once your points have transferred. Transfers from Amex Membership Rewards to ANA can sometimes take up to 48 hours.
That said, you might be able to get an agent to hold your award while waiting for your points to hit your ANA account. It's certainly worth a shot, though the answer will depend on which airlines you've chosen … as well as from agent to agent.
Otherwise, it's a risk you have to be willing to take that your one of your flights may disappear. If that happens and you need to find alternative plans once the miles hit your account, another ANA agent will be happy to assist.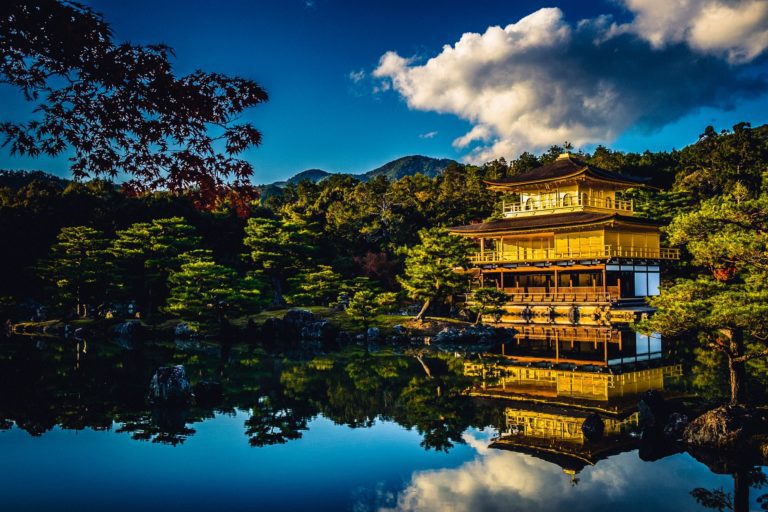 Example of an ANA Around the World Ticket
You can take some pretty epic trips by booking an ANA round-the-world ticket. Here's one of many exciting itineraries that are possible.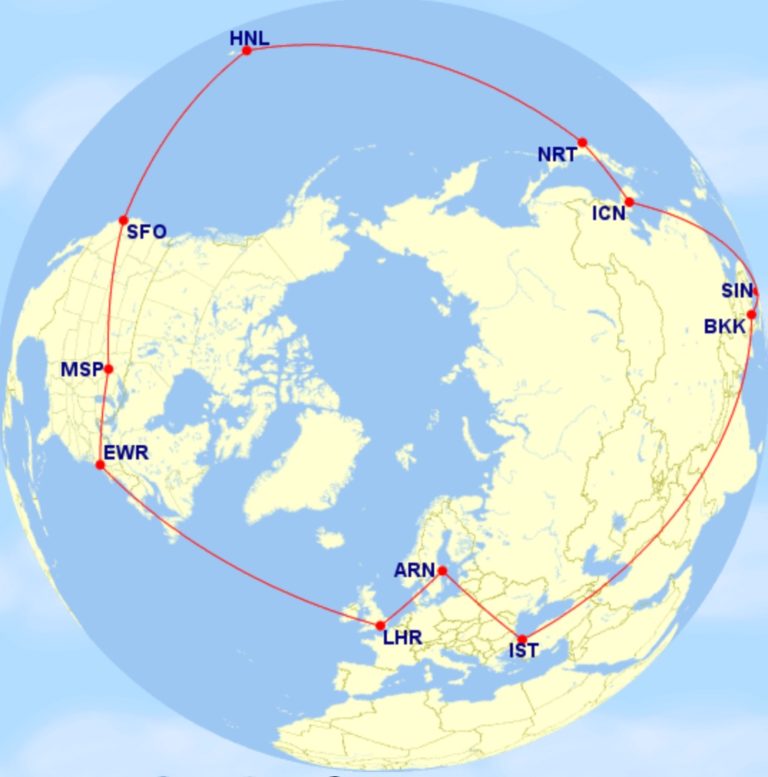 Minneapolis (MSP) via Newark (EWR) to London (LHR) on United – stopover in England (1)
London to Stockholm (ARN) on SAS – stopover in Sweden (2)
Stockholm to Istanbul (IST) on Turkish Airlines – stopover in Turkey (3)
Istanbul to Bangkok (BKK) on Turkish Airlines – stopover in Thailand(4)
Bangkok to Singapore (SIN) on Thai Airways – stopover in Singapore (5)
Singapore to Seoul (ICN) on Singapore Airlines – stopover in South Korea (6)
Seoul to Tokyo (NRT) on Asiana – stopover in Japan (7)
Tokyo to Honolulu (HNL) on ANA – stopover in Hawaii (8)
Honolulu via San Francisco (SFO) back to Minneapolis on United
This totals 23,741 miles in total distance flown, which means a business class round-the-world award should cost 145,000 ANA miles (plus taxes & fees) to book.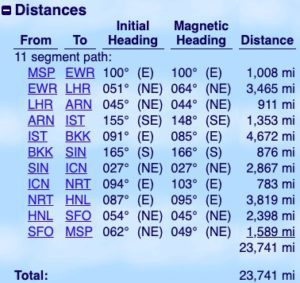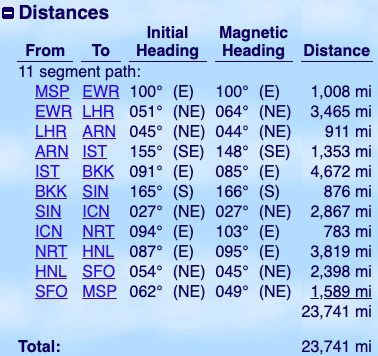 You can even take this to the next level if you wanted to stop in Africa, Australia, or South America. You'll just need to make sure you're generally traveling in the same direction (east or west) and it will require more miles if you're zigzagging between the northern and southern hemispheres.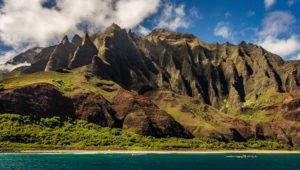 Tips for Booking
Start or End in Hawaii
One way to reduce the distance flown – and the number of miles required for redemption – is to start or end your trip in Hawaii. Sounds nice, doesn't it?
In fact, you can maximize this by starting on the east coast and finishing in Hawaii (or vice-versa).
In the example above, if you were to start in Newark and finish in Honolulu, it would bring the distance flown down to 18,745 miles.
This brings a business class award down to 115,000 ANA miles. Simply book some cheap positioning flights and you can lower the number of ANA miles you'll need to redeem.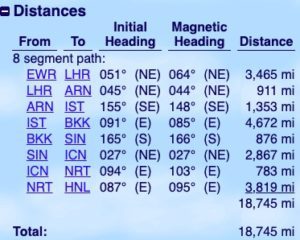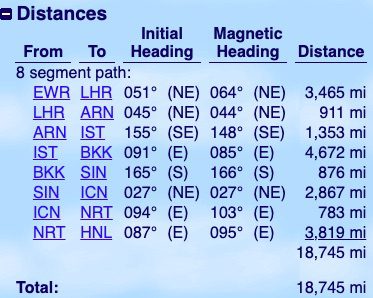 Use Ground Transfers to Your Advantage
Another great way to reduce the number of miles required for redemption – and help you by not backtracking – is to take advantage of ground transfers. And that doesn't have to mean you're moving around by ground.
For example, you could find your own way from London to Istanbul and explore all of Europe in between by booking flights, trains, or even a rental car separately from your ANA ticket. So while your ANA around the world ticket shows only that you're flying into London and onward from Istanbul, you could squeeze in more cities in between on your own dime.
Cash flights are cheap and trains are plentiful, which means you can save on your ANA round-the-world redemption. This concept can also work well in Southeast Asia, where you'll almost always be able to find cheap cash tickets.
In our example, if you were to eliminate the flights within Europe and Southeast Asia, the total distance flown for the ANA award drops to 15,606 miles.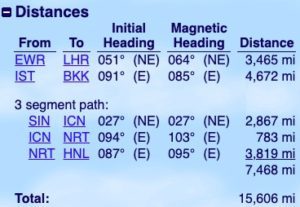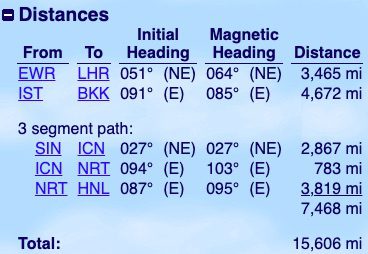 This means it'll require just 105,000 ANA miles to book a business class award around the world. Simply amazing!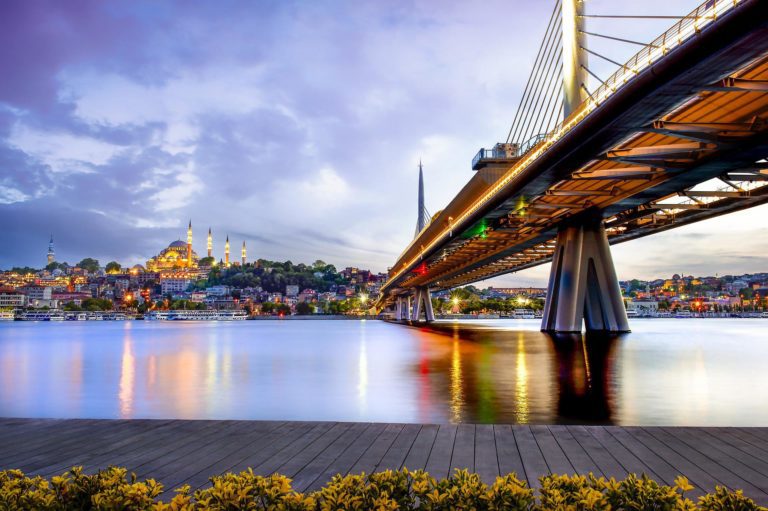 Fly Airlines that Have Easier-to-Find Award Space
Sure, flying Air New Zealand business class down under sounds wonderful. It's also the unicorn of all unicorns when it comes to finding business class seats bookable with miles.
If you want to make an ANA around the world ticket work, chances are you're gonna have to settle for a few airlines that aren't on the top of your list – and you may even need to fly a segment or two in economy even when you want to fly mostly in business class.
In our experience, these airlines are the safest bets to find saver award availability in business class:
North America – Europe: Air Canada, LOT Polish, TAP Air Portugal business class, Turkish Airlines business class
North America – South America: Avianca, Copa Airlines
North America – Asia: Air Canada, EVA Air, Asiana
North America/Europe – Africa: Ethiopian Airlines, Egyptair, TAP Air Portugal, Turkish Airlines
Europe – Asia: EVA Air, Turkish Airlines, Thai Airways
North Asia – Southeast Asia: ANA, EVA Air, Singapore Airlines business class, Thai Airways
Finding space to fly United Polaris business class can be hit or miss unless you're booking within just a month or so of you're trip. But it's a great product to fly and there are no fuel surcharges on most routes. If you can find the space, it's worth adding a United business class flight to your itinerary.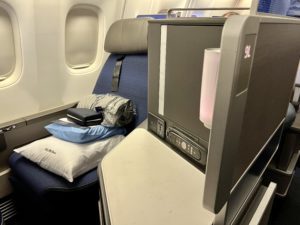 Read our full review of United Polaris business class!

How to Earn ANA Miles
Of course, you can earn ANA miles by either flying ANA or crediting flights flown on Star Alliance carriers, such as United or Air Canada, to your ANA Mileage Club account … but you don't need to fly to earn these miles.
The easiest way to earn ANA Mileage Club miles is through credit cards that earn Amex Membership Rewards points. Get enough, and you can transfer them on a 1:1 basis straight to your ANA Mileage Club account. You've got a few options to earn the points.
One of the best ways to earn a ton of these points is the Platinum Card® from American Express, on which you can currently earn at least a 80,000-point welcome bonus after spending $8,000 within the first six months. Better yet, check to see if you qualify for a 150,000-point bonus via CardMatch.
Plus, there are plenty of other Amex Platinum benefits like extensive lounge access, up to $400 in credits split between airline fees and Uber rides, credits that completely cover the cost of CLEAR and either Global Entry or TSA PreCheck, and more.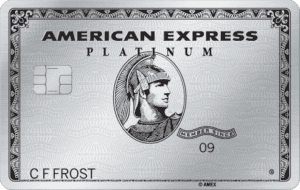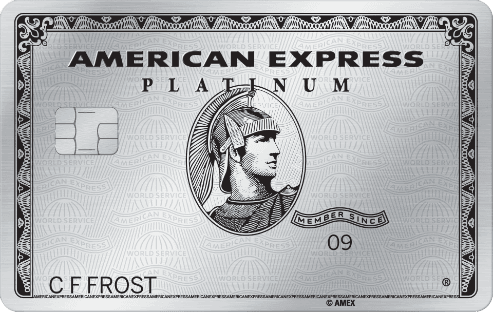 Click Here to learn more about the Platinum Card from American Express

The American Express® Gold Card is currently offering a 60,000-point welcome bonus after spending $4,000 in the first six months. And you may be able to qualify for a whopping 75,000-point welcome bonus using CardMatch.
Beyond that bonus, this card is easily one of the best all-around travel cards on the market thanks largely to an unbeatable 4x return on an unlimited amount of spending at restaurants and 4x points on up to $25,000 a year spent at U.S. supermarkets – and 1x points after that.

Click Here to learn more about the American Express Gold Card.

You can also transfer Marriott Bonvoy Points to ANA miles at a 3:1 ratio, with a 5,000-mile bonus for every 60,000 points transferred. But that's probably only useful as a last resort to top off your account for the final few thousand miles you need.
Bottom Line
Booking a trip around the world is something many people only dream about. With ANA Mileage Club, a round-the-world ticket is within reach. You just need to earn the miles, plan your route carefully, and find the award space.
If your heart is set on flying around the world, ANA around the world awards are the best way to do it – hands down.