We've all been there: Broken down on the side of the road. Whether you simply ran out of gas or got a flat tire, it's the same helpless feeling.
So, who should you call for help? No, not your parents.
If you have a Chase Sapphire card like the *chase sapphire preferred* or the *chase sapphire reserve* or a Capital One card like the *capital one venture card* in your wallet, the answer is simple: Your first call should be to the bank's emergency roadside assistance hotline.
In addition to offering travel perks and valuable transferrable points, these cards all come with a roadside assistance benefit that can help you in the event of any car trouble. This benefit covers services from towing to unlocking your vehicle to jumpstarting your car if the battery dies. But exactly how much you'll save depends on the card you hold.
Read on for full details on this roadside assistance benefit and how it works.
Related reading: A Full Review of Chase's Top Travel Card, the Chase Sapphire Reserve
What Your Travel Rewards Credit Card Covers
If you're familiar with roadside assistance club memberships like AAA, you'll be pleased to know that nearly all of the same services are covered under these cards. In fact, the benefits offered to Chase Sapphire and Capital One Venture cardholders are administered by a company called Cross Country Motor Club which offers nearly identical levels of protection to what you'd get with a AAA membership.
Here's what the cards cover:
Towing: Get your vehicle towed up to five miles with the Sapphire Preferred and Venture's coverage – anything over five miles is an additional charge. If you have the Sapphire Reserve, your vehicle will be towed to the nearest repair shop.
Tire changing: In order to use this service you must have a good, inflated spare.
Jump starting: If your battery is dead and your car won't start, you can get a jump from a local tow service.
Lockout service: If you lock your keys in your car, a locksmith will come out to help you regain entry to your vehicle. This benefit does not provide key replacement in the event your keys are lost.
Fuel delivery: You'll get up to five gallons of gas delivered to you in the event your vehicle runs dry. The cost of fuel is not included for Chase Sapphire Preferred or Capital One Venture cardholders, but up to two gallons of gas is included for those with the Chase Sapphire Reserve Card.
Winching: If your car runs off the road, you can get winched back – up to 100 feet of a paved or county-maintained road.
Beyond that, there are some key differences in what you'll get with each card. For starters, the coverage offered by the Sapphire Preferred and Venture Rewards card is called "roadside dispatch" whereas the Sapphire Reserve's is considered "roadside assistance."
With the Sapphire Preferred and Venture Rewards' roadside dispatch, you're covered at a flat fee of $79.95 per event as of publication – and there's no limit on how many times you can use it. The Sapphire Reserve's roadside assistance coverage is a little bit better: With the Sapphire Reserve, you'll be covered up to $50 per event and then any charge over that amount is your responsibility. But, you can only use the benefit up to four times per year.
Read our full review of Chase's top travel card, the Chase Sapphire Reserve! 
As someone who has been known to lock their keys in their vehicle, I can tell you firsthand that the lockout service can be a real lifesaver. Calling a locksmith to help you out of a jam typically costs a minimum of $100 – but likely much more. Getting up to $50 of that covered with the Sapphire Reserve or even having to pay the flat fee of $79.95 with the other cards can help take some of the sting out of your boneheaded move.
With the Sapphire Reserve, you'll get coverage in both the United States and Canada. With roadside dispatch coverage that comes with the Sapphire Preferred and Capital One Venture cards, you'll only be covered for issues in the U.S.
Related reading: The 4 Best Credit Cards with Travel Insurance
How Does it Work?
Depending on which card you hold, there is a different number to call for service. If you've got the Chase Sapphire Preferred or the Capital One Venture Card, the emergency dispatch hotline can be reached 24/7 by calling 1-800-847-2869.
If you have the Chase Sapphire Reserve's roadside assistance benefit, you'll instead need to call 1-866-860-7978. This emergency assistance center is also available 24/7 for help.
After connecting with the dispatch center, the representative on the phone will ensure you're safe, first and foremost, before helping line up an eligible service provider. As long as you're calling from the phone number associated with your credit card, the dispatch center should automatically recognize that you're eligible for benefits.
Be prepared to share your name, location, vehicle type, and details of the problem with the dispatch representative. While you remain on the phone, assistance will be arranged with a reliable tow operator or locksmith.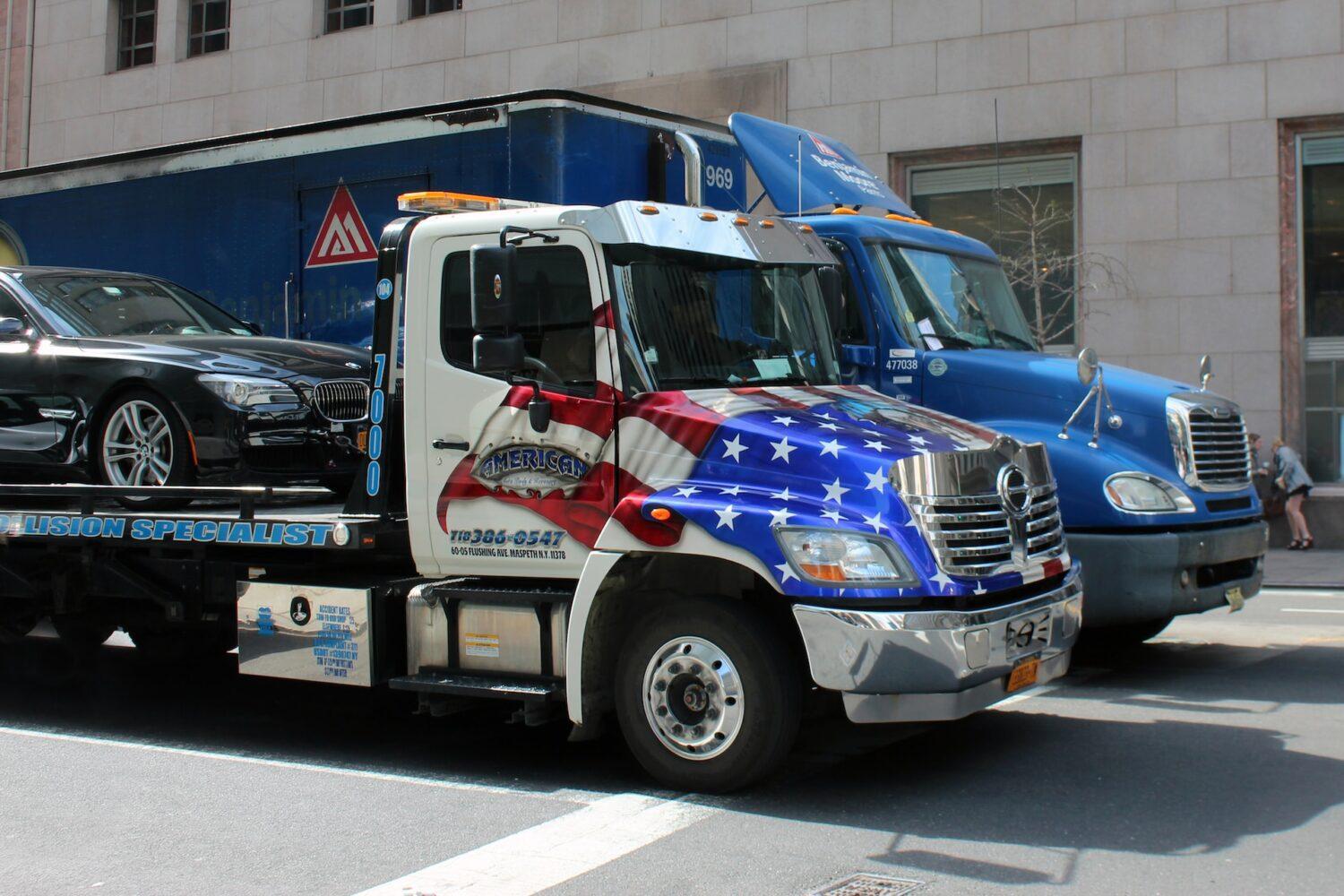 Sapphire Preferred and Venture Rewards cardholders will be responsible for paying Cross Country Motor Club at the time of dispatch for any services in excess of the benefit limit, such as fuel or towing the vehicle further than five miles. Sapphire Reserve cardholders will be eligible for "sign and drive" services where they sign the provider's service acknowledgment at the time of service and any excess charges are applied to their Chase card or other payment choice.
Critically, emergency roadside assistance services are not available in areas not regularly traveled, such as "off-road" areas not accessible by ordinary towing vehicles. This likely won't apply to many situations but it means that if you're well off the beaten path, you might not be able to use these benefits.
Do Any Other Cards Offer Roadside Assistance?
The roadside assistance benefit is offered by Visa and Mastercard, and banks can choose whether to add it to any of their credit cards. In addition to travel rewards cards like the Chase Sapphire cards and some of the Capital One Venture cards, you'll also find roadside dispatch services on no-annual fee cards like the *freedom unlimited* and even the *cap one savor one*.
The services covered by these other cards can vary, but here's what you'll find with most roadside assistance network benefits:
Towing and winching
Jump-starts
Fuel delivery
Tire changes
Lockout service
No matter which card you get your roadside assistance benefit from, you won't have to search for local roadside assistance services while you're in trouble. Plus, these charges can be billed directly to your card so you don't need to worry about paying any additional bills after the fact.
Read our full review of the Chase Freedom Unlimited Card! 
Bottom Line
Like your car insurance, roadside assistance is something you hope you'll never need. But, having access to a network of tow truck operators and locksmiths at a predetermined rate can be a real lifesaver if you have a roadside emergency.
If you have a travel rewards credit card in your wallet, you might have this perk and not even realize it. It could save you some money – and peace of mind should you run into trouble on the road.