Baggage fees are big business for airlines, bringing in billions of dollars a year. And most airlines have a dizzying way of calculating bag fees, with rates that change depending on where you're flying, what kind of ticket you bought, and more. But that's not the case with Alaska Airlines baggage fees.
Alaska has turned itself into the powerhouse airline on the West Coast and in the Pacific Northwest, even making headlines by joining the Oneworld alliance in 2020. Beyond that, it's known for its great onboard service, ample legroom, generous basic economy fares, and speedy inflight Wi-Fi.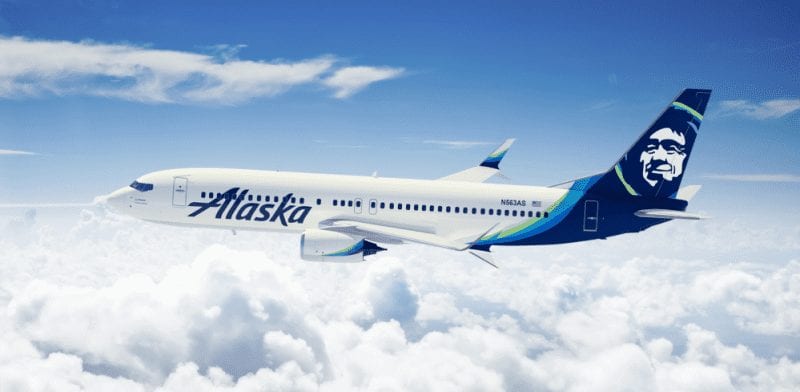 But the airline's straightforward baggage policy really sets Alaska apart. Before you fly Alaska Airlines next, make sure to consult this guide to make sure you are within the baggage guidelines whether you're paying for a checked bag or trying to bring a carry-on bag onboard. Or better yet, find a way to avoid paying for your bags altogether!
Alaska Airlines Baggage Fees
There's no convoluted chart with baggage fees that vary based upon your route and ticket here.
Flying Alaska, your first checked bag will almost always cost $30. Alaska Airlines bag fees increase to $40 for a second checked bag, while you can expect to pay $100 per bag after that.

That's true whether you're flying within the mainland, up to Alaska, over to Hawaii, or down to the Caribbean. It even applies whether you're buying an Alaska basic economy fare or a standard main cabin economy ticket.
However, Alaska Airlines may limit the number of bags that can be checked per passenger during its busiest travel periods. These restrictions apply flights to 14 smaller, regional airports, including a number of ski destinations like Bozeman (BZN), Jackson Hole (JAC), Kalispell (FCA), and Sun Valley (SUN).
Some specialty checked baggage, like strollers, car seats, or mobility aids are also exempt from baggage fees.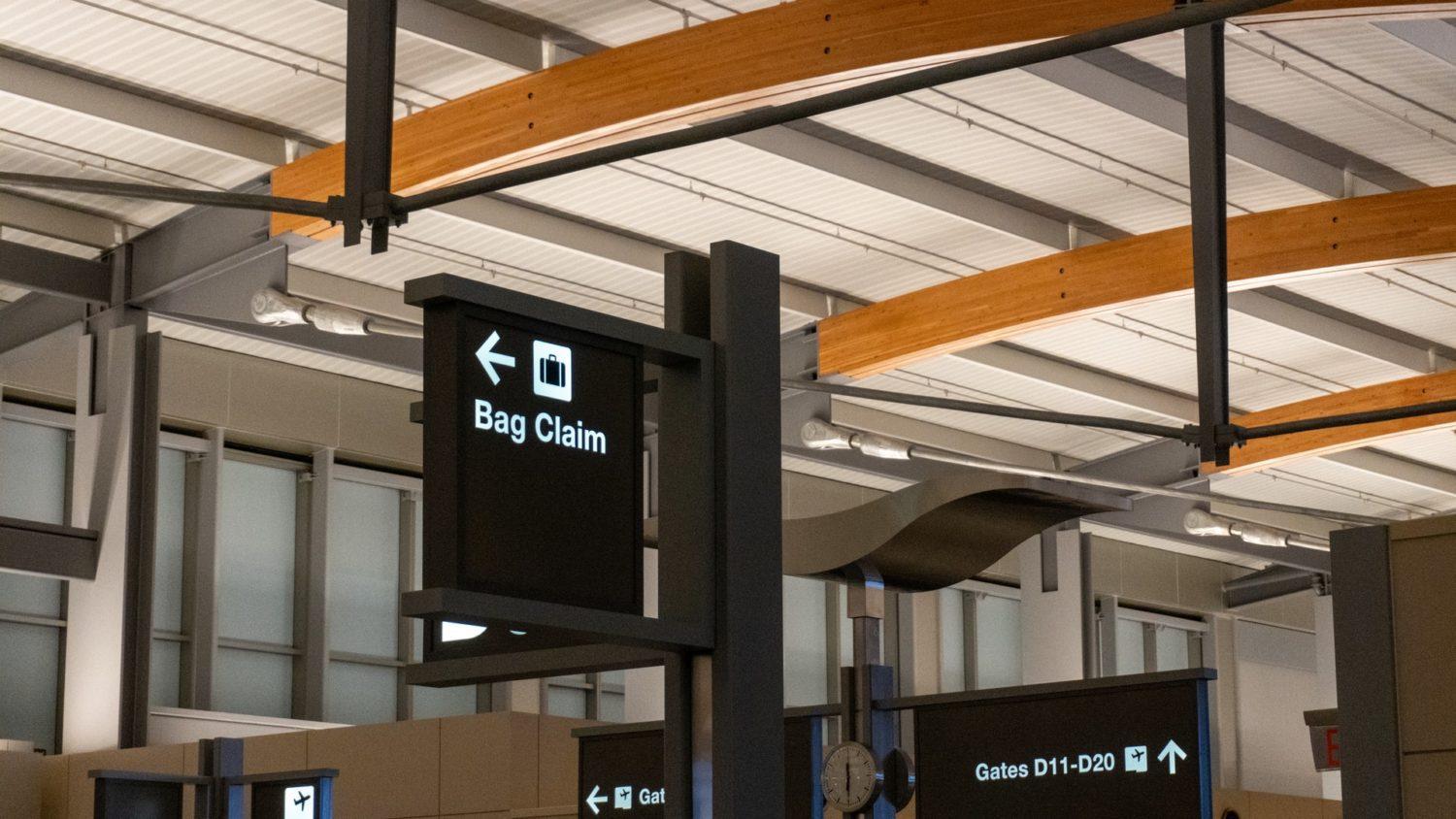 One other great feature of Alaska's checked bag policy? It has a 20-minute baggage guarantee. The airline promises that if your bags don't make it to the baggage claim within 20 minutes of your plane's arrival at the gate, they'll give you a $25 discount code for a future flight – or 2,500 Alaska Mileage Plan miles.
Just get ahold of Alaska's baggage office within 2 hours of your flight to receive your discount code or bonus miles.
Wine and Pineapples Fly Free
Some cargo is extra special. Uniquely, Alaska offers baggage fees exemptions for two somewhat strange items: wine and pineapples.
According to Alaska website, travelers can bring one "properly packaged box of pineapples" back to the mainland U.S. from Hawaii free of charge.
Additionally, Alaska Airlines Mileage Plan members can check one free "protectively packaged case of wine" when flying from 32 airports across the western U.S.
What About Oversized Bags?
As long as your bag fits under Alaska's size and weight thresholds, you can expect to only pay the standard $30 for a first checked bags on Alaska Airlines flights.
That standard bag fees apply if:
Your bag weighs 50 pounds or less
Your bag is 62 linear inches total or less
To calculate your bag's size, you add together the height, width, and thickness of the bag in inches. If all three measurements combine to be less than 62 inches, it is a standard bag.
However, if your bag is more than 50 pounds or 62 inches, you'll face Alaska's oversize or overweight baggage fees. And the penalty is considerable: You'll pay $100 each.

And there's a limit: Alaska will not accept bags more than 100 pounds or 115 inches. Those bags must be handled by Alaska Air Cargo, not stowed underneath your flight.
How to Check Bags on Alaska Airlines for Free
It may be simple, but Alaska baggage fees can add up fast – especially if you're checking more than one. But there are some surefire ways to make your Alaska Airlines checked bag free next time you fly.
Alaska Airlines Credit Cards
If you hold one of Alaska Airlines's Visa credit cards, you and up to six other guests traveling on the same reservation get their first bag free. After the first bag, the standard rates apply.
This includes the *alaska visa card*.
Learn more about the *alaska visa card*.
The *alaska business card* offers the exact same annual fee, and initial spending requirements as the Visa Signature Card, but it also offers the same free baggage benefits for the user and up to six guests on the same reservation.
Pack in Just a Carry-On Bag
The first way to avoid paying Alaska baggage fees is completely free. You just have to pack a bit less.
Whether you're flying the cheapest Alaska Airlines basic economy fare (which Alaska calls "Saver Fares") or first class at the front of the plane, you can always bring a carry-on bag (plus a smaller personal item like a backpack or purse) onboard. And with Alaska, it's always free.
Fly First Class with Alaska Airlines
First class passengers on Alaska Airlines receive two free checked bags as part of the airline's checked baggage rules. Bonus: They also get access to their truly epic flagship lounge in Seattle (SEA) and other lounges across the U.S.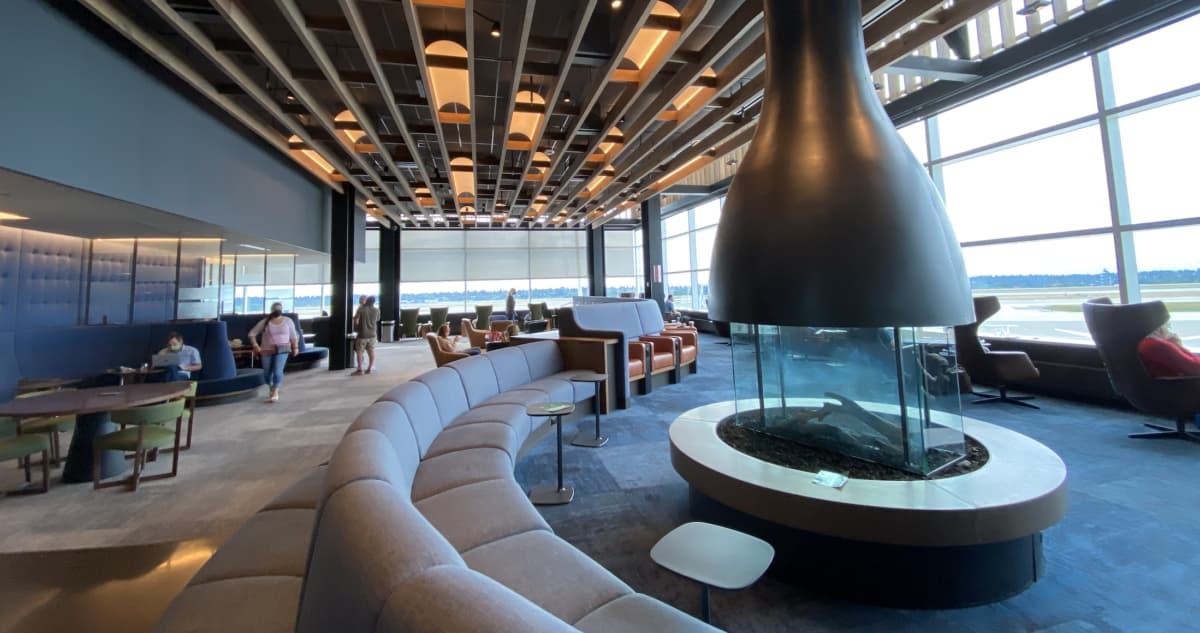 By upgrading your ticket to the premium cabin, those first two bags fly free. The third bag is subject to the standard baggage fee of $100.
One note: Alaska says you must have upgraded to First Class before your baggage is accepted to receive the fee waiver.
Alaska Airlines Status
At least two free checked bags are afforded to Alaska Airlines MVP status holders, too.
Both MVP and MVP Gold level Mileage Plan members receive two free checked bags, and oneworld Ruby and Sapphire members get the same benefits. All companions of MVP or oneworld status holders get the same treatment, as well. MVP Gold 75K Mileage Plan members as well as oneworld Emerald members get three free checked bags.
So by earning status with the oneworld alliance or with Alaska airlines itself, you could save hundreds of dollars on Alaska Airlines checked bag fees.
Being an Alaska Resident
You can fly Alaska Airlines every day of your life and still potentially not be able to reach this next level of status.
Alaska Airlines's Club 49 members all receive two free checked bags when flying to or from the state of Alaska.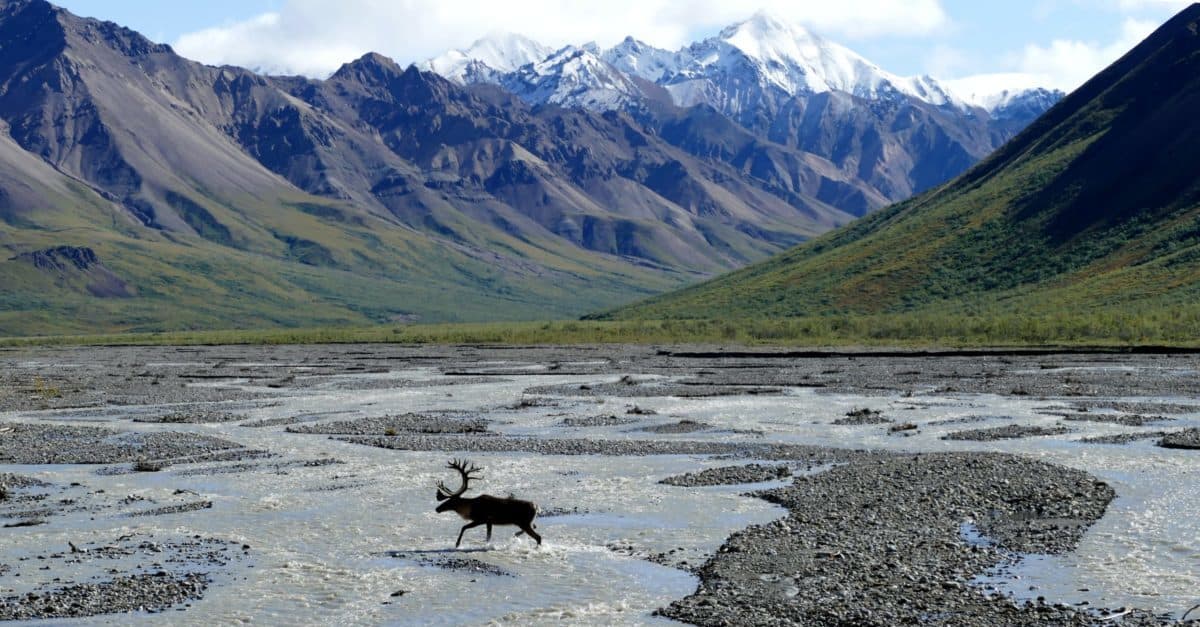 The catch: Only Alaska residents with Mileage Plan accounts can be Club 49 members. It's free for all Alaska residents to join.
In addition to this benefit, all ticketed passengers flying on Alaska Airlines flights within the state of Alaska receive up to three free checked bags on every fare, too.
U.S. Military Personnel and Dependents
Finally, like a number of airlines, Alaska offers free checked bags for active-duty U.S. Military personnel and their dependents.
All qualified personnel must show valid military ID to receive five free checked bags. Military baggage can skirt the standard size limits and be up to 70 pounds and 115 inches in dimension.
The same restrictions apply to military dependents, but they must also show their travel orders to receive the five free bags.
Alaska Airlines Carry On Policies
No matter where you're going or what ticket you bought, all flyers can bring a carry-on bag on board to stow overhead. Plus, you also get a personal item like a purse, briefcase, or laptop bag.
Alaska has a long list of items that can be brought on board that don't count as carry ons: things like coats, hats, umbrellas, pillows, food, reading material, wheelchairs, canes, crutches, CPAP machines, and more.
What Are Alaska Airlines Carry On Size Limits?
As far as your Alaska Airlines carry-on, there are size requirements to consider so you don't have to check the bag at the airport.
According to the airline's policy, bags must not exceed 22 inches tall x 14 inches wide x nine inches deep.
So long as it's that size or smaller, you can bring your carry-on bag onboard Alaska Airlines for free. There's no published weight limit.
One exception: Due to TSA screening limitations, carry-on luggage is not accepted on flights departing the tiny regional Cold Bay (CDB) airport on the southern tip of Alaska.
Alaska Airlines Pet Policy
If you are hoping to bring your pet along with you on Alaska Airlines flights, you must first call Alaska Airlines reservations (1-800-252-7522) to reserve your pet a spot on your flight.
For pets traveling in either the cabin of the plane or in the baggage compartment, a $100 fee is assessed each way of the journey. For flights originating in Canada, that fee is $105.
Are Pets Allowed in the Cabin?
Pets are allowed to travel with passengers 18 years or older so long as they are not seated in an emergency row or bulkhead row.
They must stay in their container the entirety of their time in the boarding area and while onboard the aircraft. Only six pets are allowed per flight: just one in First Class and up to five in the main cabin of the plane. Only two pets are allowed per person – and only if they purchase two seats.
Pet carriers count toward your carry-on bag limit. Hard-sided carriers cannot exceed 17 x 11 x 7.5 inches in size. Soft-sided carriers cannot be larger than 17 x 11 x 9.5 inches in size.
Pets allowed in the cabin include dogs, cats, rabbits, and household birds. Dogs and cats must be eight weeks old to travel on Alaska flights.
Pets in Checked Baggage or Cargo Compartments
Pets that are allowed to travel in climate-controlled baggage and cargo compartments on Alaska Airlines flights include dogs, cats, ferrets, guinea pigs, hamsters, household birds, non-poisonous reptiles, pot-bellied pigs, rabbits, and tropical fish.
There are a number of rules for the kinds of animals that can travel under the plane, however. For one, dogs and cats must be at least eight weeks of age and no more than one dog or cat can be transported in the same kennel.
Regulations also require that pets traveling as checked baggage be offered food and water within four hours of check-in. They must be given sufficient food and water to last their entire journey.
Note: Customers traveling on Airbus aircraft may not check pets on their aircraft as they do not have a heated cargo space to carry pets safely. You can see the aircraft details on a specific flight when booking the ticket. Fortunately, most Alaska planes are Boeing aircraft.
If the checked baggage hold will not work for you or your pet, Alaska also offers its "Pet Connect" cargo service that will deliver your pet to your final destination.
For specific information about vaccination requirements, destination guides, and rules around sedatives, visit Alaska's website. 
Sports Equipment, Firearms & More
Alaska Airlines services some unique destinations that cater well to outdoorsy types and sportsmen. That's why Alaska has some specific rules and regulations about how to transport special items like firearms, skis, bear spray, golf clubs, and more.
Alaska Airlines Baggage Policy for Sports Equipment
If you're traveling on Alaska and need to bring your sports equipment with you, you're in luck.
Alaska Airlines waives its oversized or overweight baggage fees for the following types of sports equipment: Archery, bicycles, boogie boards, bowling, fishing, golf clubs, hockey, lacrosse, kayaks, kiteboarding, pole vaults, scuba, skateboards, skis, snowboards, surfboards, paddleboards, and windsurfing.
For fishing, hockey, lacrosse, kiteboarding, pole vaults, scuba, skis, snowboards, surfboards, paddleboards, and windsurfing, you can check multiple pieces as one checked bag, too.
That means for all of those items, you only have to pay the standard baggage fees of $30 for your first bag and $40 for your second, unless, of course, you found one of the five ways you can avoid baggage fees altogether on the airline.
Camping equipment and fuel containers that once contained flammable liquid are allowed so long as the system is completely dry. You cannot transport any fuel on Alaska Airlines flights.
Alaska Airlines Baggage Policy for Firearms
Firearms can be transported as checked baggage – but only if you are 18 years or older and you declare them at baggage check.
You can check one rifle case, one shotgun case, or one pistol case at check-in with no limit on the number of firearms per case.
All firearms must be unloaded and in a locked, hard-sided container that is completely secure. Multiple locks may be required on some cases that only the passenger has access to.
No other dangerous goods (like loose ammunition, flammable liquids, black powder, primers, or bear spray) may be allowed in the containers. Ammunition must also be securely packed and checked.
For more information about special types of firearms and ammunition and their special instructions, visit Alaska's website.
Bottom Line
We think Alaska Airlines offers one of the most straightforward baggage fees systems. But there can still be a lot to process before you head to the airport with your baggage to fly on Alaska.
From the size and weight of your Alaska Airlines baggage to the various specialty items or furry friends you want to bring along, make sure you have your bases covered so you don't pay for your Alaska Airlines checked bags or carry-on bags the next time you fly on Alaska Airlines.
Make sure you Alaska Airlines' carry-on baggage policies and how to save on checked bag fees so you can take advantage of cheap flights on the U.S. carrier this year.