American Express overhauled its popular Platinum Card® from American Express a few months back, bumping the card's annual fee up to a whopping $695 while adding a slew of new credits for entertainment platforms, hotel stays, CLEAR, and others. But the new credits don't stop there.
On Thursday, Amex added even more potentially money-saving credits to its top travel card. Platinum cardholders will now get up to $155 a year towards a Walmart+ membership, doled out in $12.95 monthly credits that cover the entire cost. Meanwhile, the Platinum Card is also getting a $300 credit toward purchasing a SoulCycle bike – a $2,500 piece of exercise equipment.
On the plus side, these new credits don't come at an additional cost. Just months after increasing the card's annual fee from $550 a year to $695, that fee isn't jumping again.
But the value of these new benefits is minimal at best. You can only cash in on this SoulCycle credit by buying the entire bike upfront – not through financing. And while a Walmart+ membership comes with worthwhile perks like free shipping and local delivery, how many Platinum cardholders are regular Walmart shoppers?
Here's a closer look at each of these new benefits.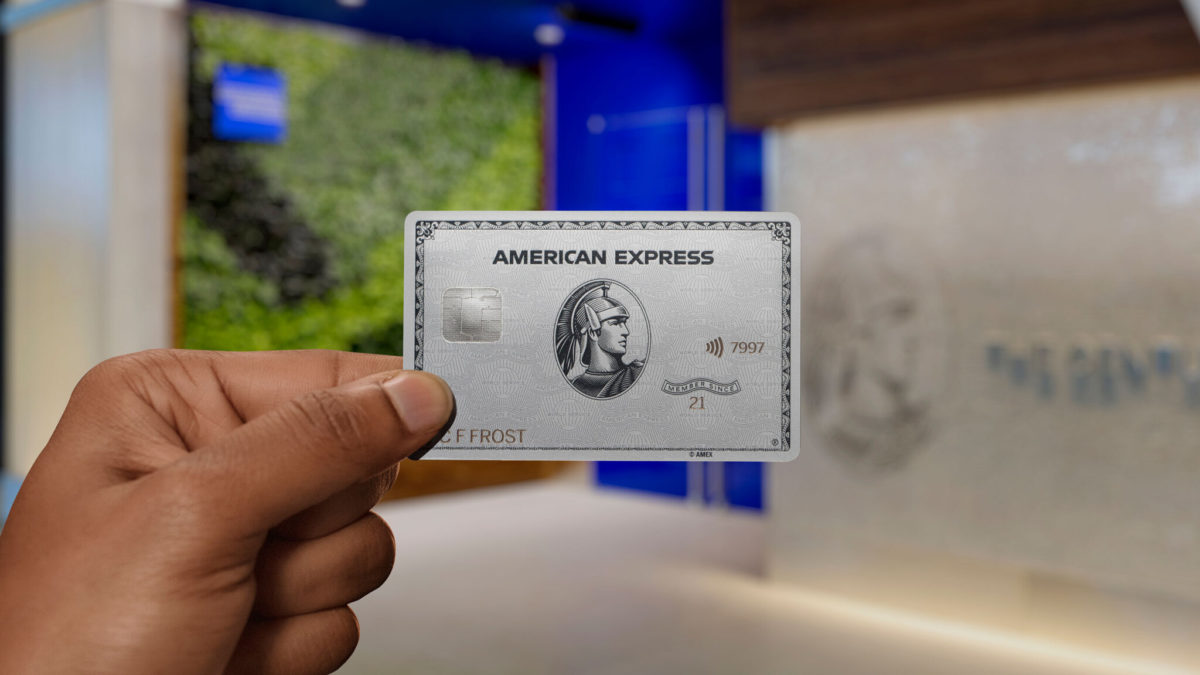 Walmart+ Membership Credit
Pay for a monthly Walmart+ membership using your Platinum Card, and this credit will kick in automatically. Walmart+ costs $12.95 plus tax a month, so you're potentially saving $155 or more each year with this new benefit.
Here's a look at what Walmart+ gets you:
Free next-day shipping from Walmart.com, with no order minimums
Free local delivery of groceries and other items, with a $35 order minimum
Discounts on prescriptions from Walmart pharmacies, with savings of up to 85% according to Walmart
Save 5 cents per gallon on gasoline from Walmart and Murphy stations.
Skip the checkout lane: Scan your items with your phone using the Walmart app, pay, and go.
The Lowdown on the SoulCycle Credit
Let's get this out of the way: At $2,500-plus, buying a SoulCycle is not cheap. And you'll have to pay for the at-home workout bike in one fell swoop to trigger this $300 credit.
Here's the ridiculous part: You can earn this credit up to 15 times a year. So if you're looking to buy 15 Soul Cycle at-home bikes (at a total cost of more than $33,000…), this benefit starts to look pretty nice. Otherwise, move along.
What's more, you'll also have to be enrolled in an Equinox+ online gym membership in order to access SoulCycle classes from home. The Platinum Card added an annual credit of up to $300 for Equinox this summer, but that doesn't cover the entire monthly membership expense.

What We Make of These New Credits
If you're an avid Walmart shopper or about to buy a SoulCycle, these new credits could be quite nice. If not, this news is likely a big dud.
There's no denying the potential value of a Walmart+ membership – especially considering it doesn't come at any additional cost. If that's something you're already paying for (or plan to), that's an easy $155 back in your pocket.
But mostly, these moves have us scratching our heads. The Platinum Card continues to stray farther and farther away from being a go-to travel card.
In just the last three months, we've seen American Express load up the Platinum Card with hundreds of dollars in credits toward gym memberships, entertainment services like Peacock and Audible, and others – all in the name of justifying a major annual fee increase.
Adding credits for Walmart and SoulCycle just continues a puzzling trend. The Platinum Card has rapidly become less of a travel rewards credit card and more of a random grab bag of questionable money-saving coupon. And with the Walmart+ membership credit in particular, these new credits don't quite fit with the Platinum Card's brand as a top-tier credit card.
Still, there's value to be had here. But it's nowhere near a slam dunk.
Bottom Line
Amex Platinum cardholders can now cover the cost of a Walmart+ membership and save $300 when buying a brand new SoulCycle at-home bike.
Considering these new benefits don't come at any additional cost, that's not a bad thing. But that doesn't mean these new benefits are spectacular by any means.