Just over two years ago, American Express (Amex) launched its Centurion Lounge concept as an answer to airlines cutting back lounge access to their top tier American Express Platinum cardholders. Since then, Amex has built a reputation for having the best airport lounges in the United States.
If you have been to a Centurion lounge, you are familiar with the incredible benefits they provide to make your airport experience better. Some of these include free food and drinks from local chefs & mixologists, shower suites, high-speed internet, complimentary spas, large flat-screen TVs and conference space to name a few. Back on June 24th, American Express announced the opening of their seventh Centurion Lounge at Houston's George Bush Intercontinental Airport (IAH) located in Terminal D.
What Amenities are available at the new lounge at Houston's IAH Airport?
Travelers passing through the new Houston IAH Centurion Lounge will be able to enjoy complimentary cuisine designed by James Beard Award-winning chef Justin Yu, chef, and owner of acclaimed Houston restaurant Oxheart. They will also be able to enjoy cocktails developed by one of the nation's top mixologists, Jim Meehan, a large selection of beers and handpicked wines by renowned wine authority Anthony Giglio.
A sample lunch and dinner menu are included below. Again this is all included for free just for holding the American Express Platinum card.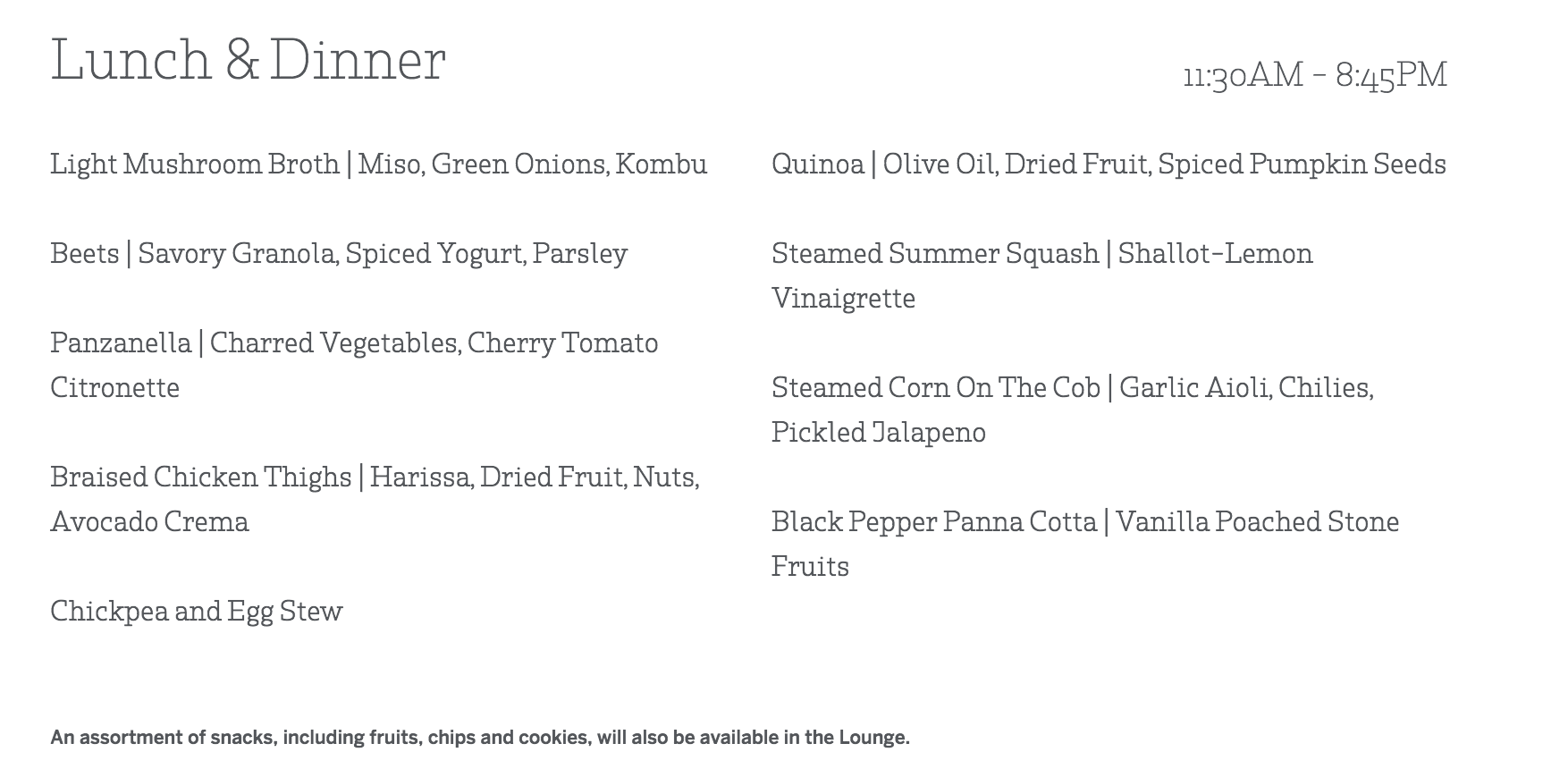 Outside of the incredible food and drinks included for free in your visit to the IAH Centurion Lounge, visitors will also be able to enjoy the following amenities: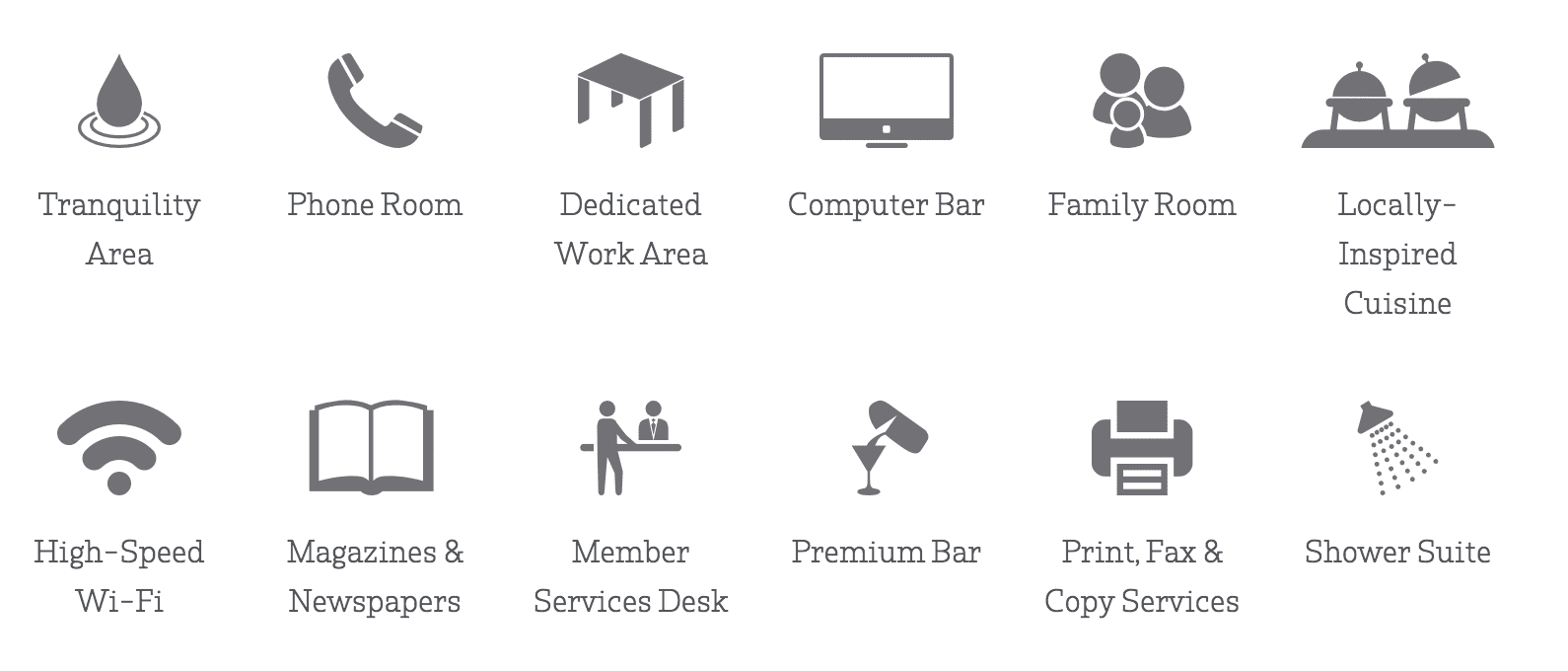 Who is eligible to visit The Centurion Lounge Network?
 According to the official
Centurion Lounge
website, access to The Centurion Lounge is complimentary for global American Express Platinum Card and Centurion Card members. To access The Centurion Lounge, the Cardmember must present The Centurion Lounge agent with the following upon each visit: his or her valid Credit Card, a boarding pass showing a confirmed reservation for same-day travel on any carrier and a government-issued I.D. All other Card Members with a valid American Express credit or charge card are eligible to purchase access to the Lounge for $50 per day, subject to space availability.
Platinum & Centurion Cardmembers who receive complimentary access may enter with either up to two guests or immediate family (spouse or domestic partner, and children under 18) at no additional charge. Guest or family access is per cardmember, not per Card. Family and guests may not enter or remain in the lounge unless accompanied in the lounge by the Cardmember. If you purchase a one-day pass, your children under 18 may accompany you at no additional charge. You must purchase a one-day pass for any additional guests.
Which Domestic Airports Have Amex Centurion Lounges?
As of writing this article, there are seven lounges located at the following U.S. Airports:
Dallas Fort Worth (DFW) – Located In Terminal D
Las Vegas (LAS) – Located in Concourse D
New York – LaGuardia (LGA) – Located in Terminal B (Pre Security on the 3rd Floor)
Miami (MIA) – Located in Concourse D (4th Floor)
Seattle Tacoma (SEA) – Located in Concourse B
San Francisco (SFO) – Located in Terminal 3
Houston (IAH) – Located in Terminal D
Bottom Line
If you have never visited an American Express Centurion Lounge, do yourself a favor and acquire the American Express Platinum Card. I was in Las Vegas last November and our flight home was delayed. We ended up spending over 5 hours in the Las Vegas (LAS) Centurion Lounge. I must say that this made the delay so much more enjoyable. We were able to enjoy incredible food from celebrity chef Scott Conant while snagging a fantastic couch space to watch many different NFL football games (thankfully it was a Sunday). After experiencing this, I don't know if I will ever be able to close my American Express Platinum Card.
It is great to see Amex expanding their Centurion Lounge network as the product is incredible and largely unmatched by industry competition. It will be interesting to see if they can sustain these lounges over the long haul as they must be a major cash drain to Amex, which is something they certainly don't need after losing their Costco card membership base. This, among many other fantastic benefits, are reasons I will continue to hold the American Express Platinum card.