The thought of your very first big international trip can be daunting. Between long-haul flights, visas, staying connected, and getting around, there's a lot to know.
These are our best tried and true tips to make your next international trip easier, less stressful, and cheaper.
Use an International Phone Plan 
Staying connected while traveling is a necessity these days, whether you need to monitor work or just need data to navigate a new place.
While it might make sense in a handful of countries, the days of getting a SIM card in each location are generally over.
Major cell phone providers each have their own offerings, we think one service stands far above the rest: Google Fi. It's the cheapest, easiest, and most effective international phone plan, period. It offers coverage in 200-plus countries, almost always with lightning-fast speeds.
T-Mobile is a great option, too, with new international passes for high-speed data and free slower 3G connectivity available in 210-plus countries. But just about every U.S. phone carrier has some version of an international phone plan. Whether it is AT&T's Passport Program or Verizon's Travel Pass it is likely your carrier has an option for international travel ranging from only $5 to $10 a day.
Staying connected makes navigating easier and less stressful.
Read our Master Guide to International Cell Phone Plans. 
Carry A Debit Card That Waives ATM Fees
Whether you are a frequent international traveler or you're just getting ready to take your first trip abroad, you should absolutely carry a debit card that waives ATM withdrawal fees anywhere in the world.
And two options stand out far above the rest: The Charles Schwab Debit Card and the SoFi Money Debit Card. Both accounts are completely free and remove all fees associated with ATMs anywhere both domestically and abroad. It's by far the cheapest and most efficient way to get access to your cash in dollars or the local currency of your destination.
Read our guide to help you pick which card is right for you.

Stop Using Currency Exchange Kiosks
You already know you should have a debit card that waives ATM fees worldwide in your wallet.
And once you do, there is no reason to take out foreign currency at your local bank or from a currency exchange counter. The exchange rates will be high, and you'll get a much better deal using an ATM at the airport of your final destination.
ATMs typically have the best conversion rate for taking out foreign currency. You'll save yourself time and money by skipping the currency exchange kiosks at the airport. These exist for one reason: to make lots of money off the poor exchange rates.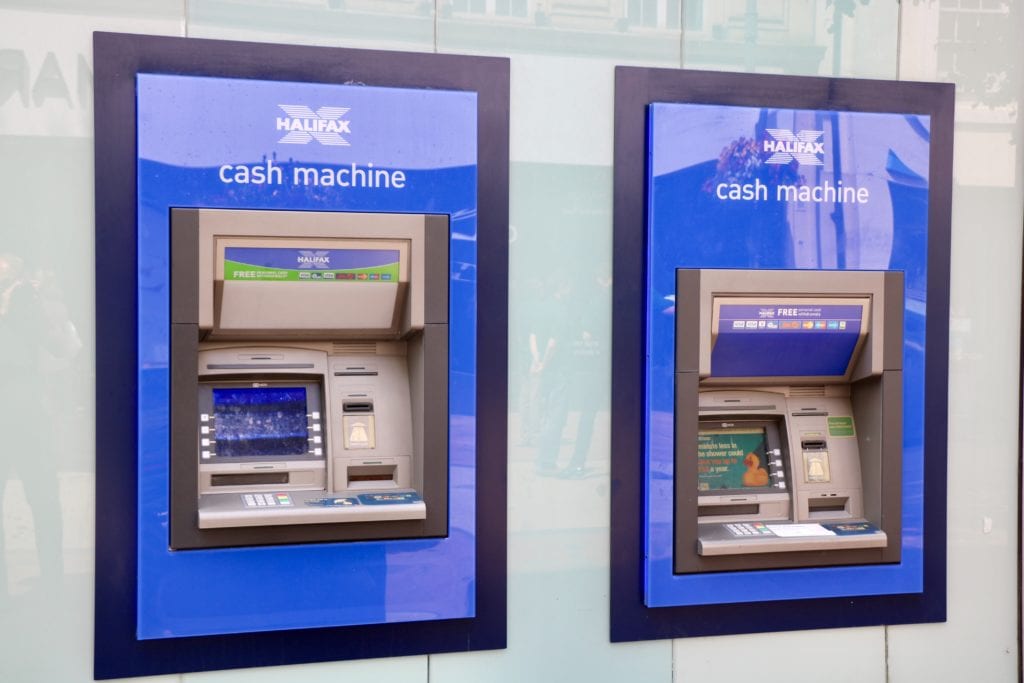 Carry a Credit Card That Waives Foreign Transaction Fees
If your credit card doesn't waive foreign transaction fees, the card-issuing bank will levy a 3% fee on international transactions in a foreign currency. And if you are traveling internationally, that can add up quickly.
And while the debit card options above are great for getting access to currency, you'll want to make charges on a credit card to limit your liability should any fraudulent activity occur.
There are tons of credit cards that waive foreign transaction fees, but our personal favorites for international travel are the Chase Sapphire Preferred Card and the Capital One Venture Rewards Credit Card. Both options are among the best for beginners and offer a handful of other benefits on top of waiving foreign transaction fees.
Read our guide to help you decide which card is right for you. 
Purchase an International Plug-in Adapter 
Most countries abroad don't have the same power plugs we have. But there is an easy fix.
Long gone are the days when you needed a four-piece system to stay plugged in across the globe. There are plenty of single-unit options that allow you to charge your devices no matter where you rest your head.
Our favorite is the RXSQUL Universal Power Travel adapter, a compact cube that offers not just a power port, but four USB ports as well. Unless if you're traveling with heavy-duty electronics, this can be the one-and-done solution for staying powered up during your international travels.
Buy it on Amazon for $17.99
Carry a Credit Card That Offers Global Entry Reimbursement
Tired of waiting in customs lines? Want expedited re-entry back in the United States? Global Entry is what you need. And like foreign transaction fees, there are a ton of credit cards that will reimburse the cost of the $100 application fee once every four years.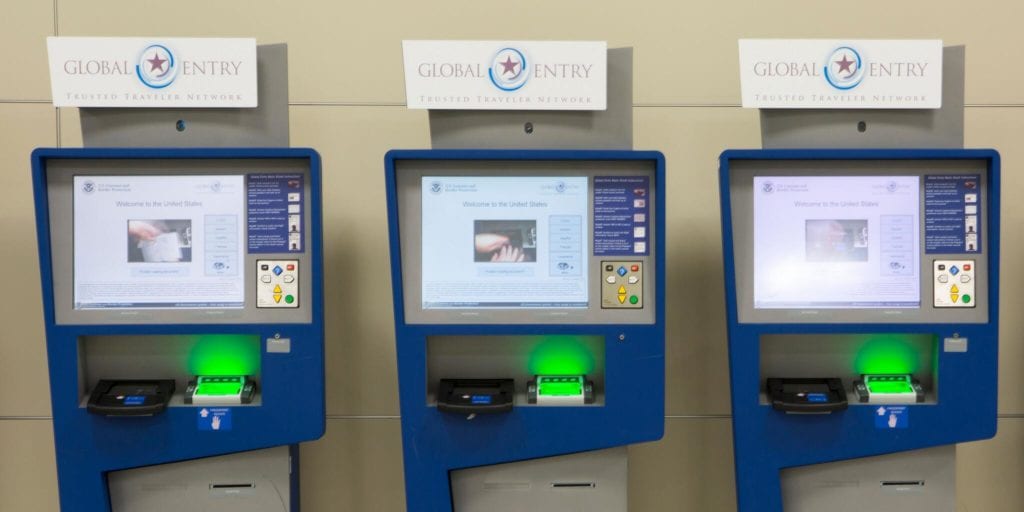 Part of the reason why Global Entry is so popular – and powerful – is that it also comes with TSA PreCheck. That means you can skip long lines at security on your way into the airport and as you come back into the country through immigration.
So if you travel internationally just once, that makes Global Entry the easy choice over PreCheck. Both programs have a five-year membership once you're enrolled. Global Entry costs $100, while PreCheck costs $85. Global Entry has gotten tougher to sign up for lately amid a massive application backlog – especially for New Yorkers – but it's still a must-have for international travelers.
See our complete guide to getting Global Entry: How to Apply and Interview. 
See the best credit cards that cover Global Entry. 
Use Points & Miles for Premium Cabins
The best uses of points and miles are for trips you wouldn't otherwise take – or couldn't afford. And flying in first or business class on long international flights is a prime example.
Whether your traveling in premium economy, business class or first class, you're going to enjoy more space, better food, and better service. It certainly makes travel easier and you'll arrive at your final destination well-rested and ready to tackle your adventure.
Check out some of the world's most luxurious first-class cabins, and how to book them with points and miles.
And remember, use your points and miles to book directly into a premium cabin from the start. While it is sometimes possible to upgrade an economy ticket with miles, it is rarely a good deal.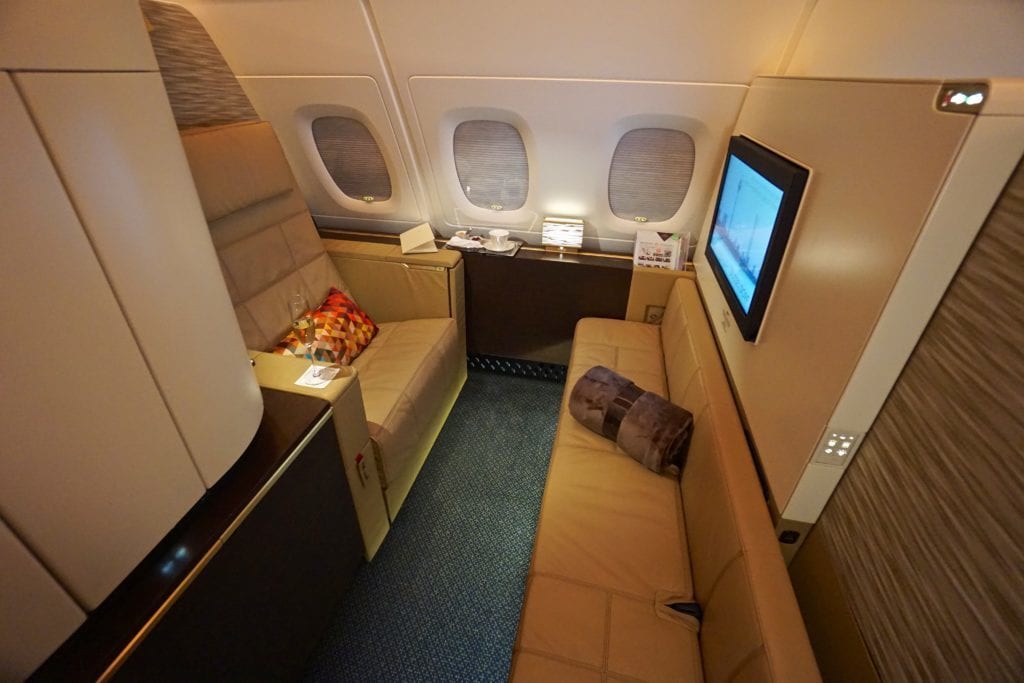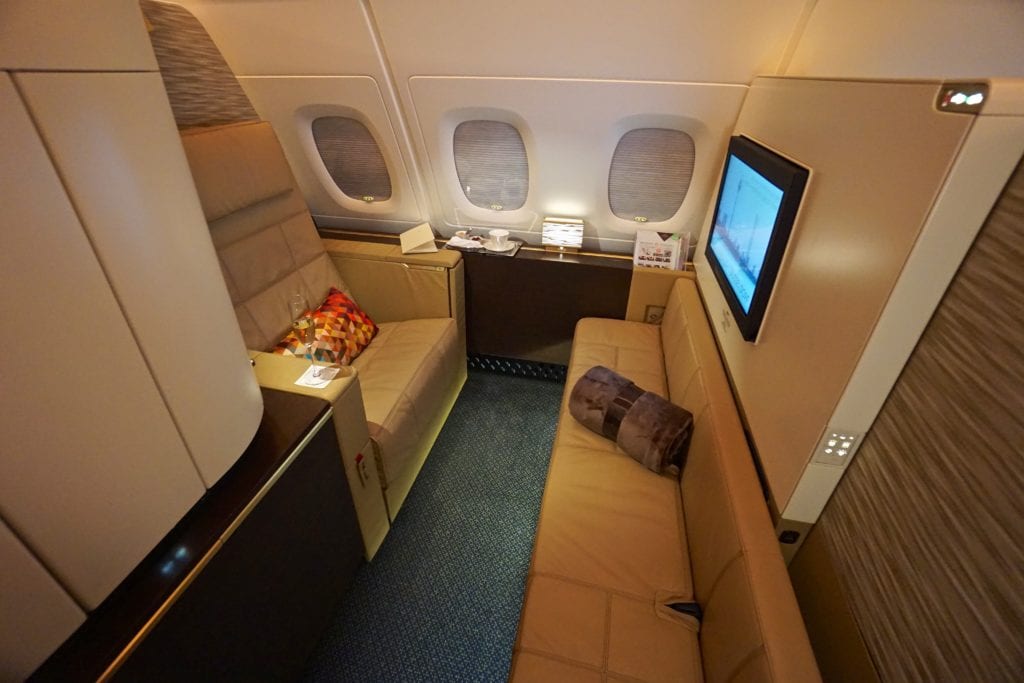 Read the Wiki Travel Page
Before I travel to a new city abroad, I always read the city-specific Wiki Travel page. I find it to be a great overview of important information like traveling into the city from the airport, currency info, climate data, things to do, how to stay safe, and much more.

You can usually read through the page in less than 20 minutes and it is a great way to get in the right mindset before you touchdown abroad. The website is completely free and I can't recommend it enough as a starting point for your travels.
Carry a Credit Card That Grants Lounge Access 
There is nothing that will make travel – and long waits at the airport – more comfortable than airport lounge access. From the free food and drinks, more comfortable seating, high-speed Wi-Fi, and access to showers, you'll wonder why you've waited so long.
Stop pining after travelers who get to spend their layovers in the lounge and join them. While there are many ways to access airport lounges, the best way is to pick up one or both of the best credit cards offering airport lounge access.
The Platinum Card from American Express is without question the top dog of credit cards with lounge access. No card will get you into more lounges.
Just for holding this credit card, you'll get access to the Amex Centurion Lounges, the Delta Sky Club, the network of Escape Lounges, and a Priority Pass Select membership.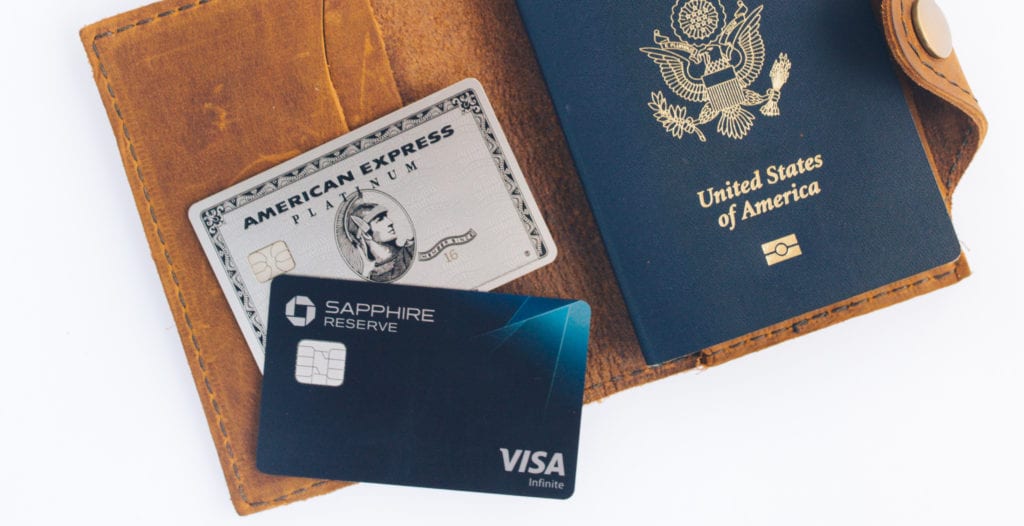 The other top option is the Chase Sapphire Reserve card. Among many other premium benefits, the card offers Priority Pass Lounge Access.
As we spelled out with the Amex Platinum card, Priority Pass is a network of airport lounges all over the world that are typically not affiliated with any airline. Just for holding the Sapphire Reserve card, you will get free membership and be able to bring in up to two guests with you on each visit an unlimited number of times each year. Priority Pass memberships issued from the Chase Sapphire Reserve will even allow you to eat at a growing list of airport restaurants at no additional cost.
Renew Your Passport
If you have international travel planned within six months of your passport's expiration date, you'll want to renew your passport. There are several countries (including Mexico) that will not allow you entry if your passport expires within six months. You can read more about this on the U.S. Department of State's website.

Bring Medicine
There is nothing worse than getting sick abroad. And if you travel enough, it will eventually happen.
I always travel with Advil and a handful of other over-the-counter remedies. Depending on your destination, you may want to have even more at the ready.
I will often call my doctor and get a prescription for ciprofloxacin, a prescription antibiotic used to treat things like traveler's diarrhea and other mild bacterial infections. I rarely have had to use it, but if you come down with a case of food poisoning or any other infection, you'll be grateful to have it.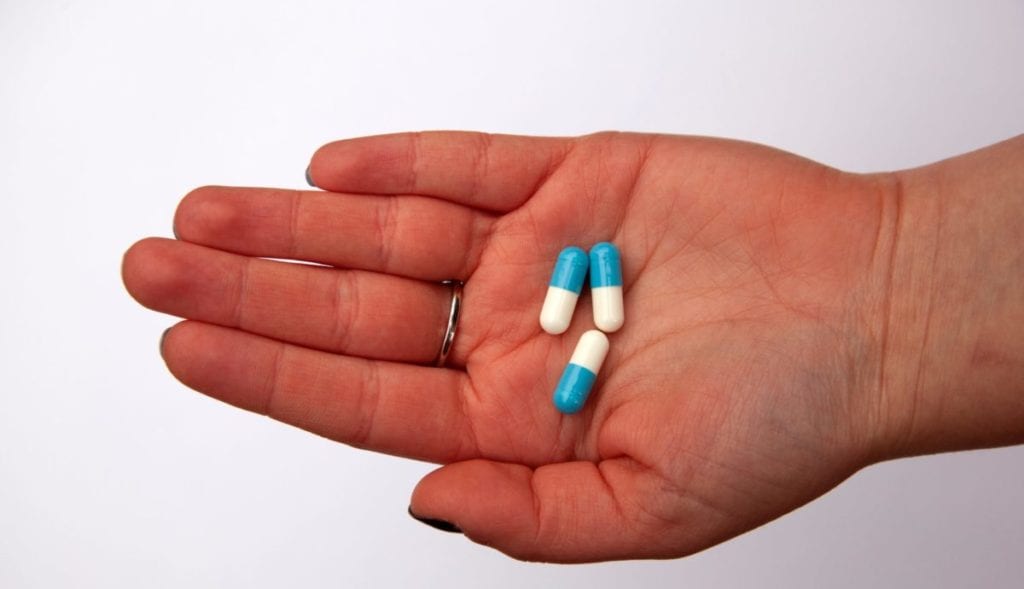 Bottom Line
International travel can be nerve-wracking and hectic, but some preparation can solve that. Use this guide to make your next trip overseas better, more comfortable, and your international travel easier.