Anyone flying from the United States to Europe probably considers 1,000 miles off the coast of Portugal prime naptime. But it's time to lift the window shade and look 36,000 feet below. 
Say hello to the Azores. This nine-island volcanic archipelago is an autonomous region of Portugal, full of lush greenery yet largely untouched by mass tourism – at least for now.
But with new direct flights from New York City-JFK (JFK) on Delta, that's changing. Just two hours west of Lisbon and five and a half hours from New York City, this could be the European island utopia you're looking for.
Here's why it needs to be on your travel checklist for 2019.
Getting to the Azores
Prior to May 2018, it wasn't easy to get to the Azores. You could fly to Europe and catch a flight from Lisbon (LIS). Or you could fly from Boston (BOS) directly to the islands on Azores Airlines – an airline with a fleet of six (!) planes. 
But this once-secret European destination entered the spotlight when Delta began seasonal service from JFK to Ponta Delgada (PDL) on Sao Miguel island. Flights began in May 2018, and run each year from May through September. But now because of COVID, this route has been suspended.
I was lucky enough to get a seat on the inaugural flight, marking the first time a U.S.-based airline flew to the Azores since Pan Am in 1933. And the celebrations matched the occasion: There were pastries, Portuguese dancers at the gate, and a water cannon salute upon arrival. We were even offered champagne and fresh fruit at 6:30 a.m. while waiting for our bags at the carousel. To say there is excitement from the Azoreans for American visitors would be an understatement, and everyone is incredibly friendly and ready to share their culture! Hopefully, this route will come back when travel demand increases and airlines ramp up for tourism. 
Thrifty Tip #1: Keep an eye out for SkyMiles flash sales, as Delta has previously offered some stellar roundtrip fares for as low as 30,000 miles.
There's an Azorean Island for Everyone
The Azores is comprised of nine distinct islands, each with their own personality and flair. Sao Miguel is the largest and most developed of the island chain and you can easily spend a week exploring everything it has to offer. Read our guide to exploring Sao Miguel.
If you have the time and desire to venture even further off the beaten path, head to any of the other eight islands to immerse yourself in volcanic landscapes, waterfalls, world-class hiking, and locally produced wines. The archipelago spans over 340 miles, but getting between islands can be expensive. Azores Airlines is the only option for island hopping. And while an inter-island ferry system also exists, they can be unreliable due to unpredictable seas at times.
We opted to stay on Sao Miguel for the duration of our stay and had plenty to do. But I can't help but feel as though we could have stayed for weeks exploring other islands!
The Azores are Affordable
Since mass tourism has not yet made its way into the cobblestone streets of Ponta Delgada, everything from lodging to fine dining is made for explorers on a budget.
We snagged a two bedroom, one bathroom home with an incredible terrace in downtown Ponta Delgada on Airbnb for less than $80 per night.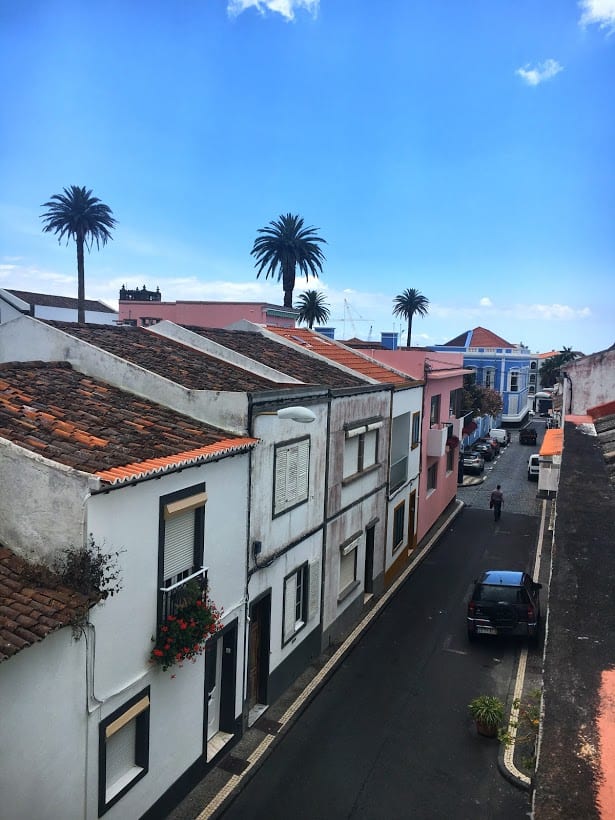 If fine dining is your thing, head over to Tasquinha Vieira where we enjoyed fresh tuna tartare, barracuda, local steak ( sorry, fancy steak houses – this place does it better), handmade hazelnut ice cream, a bottle of wine, and coffee all for under $80 USD.
Dinner at a restaurant regularly clocked in around $25 USD per person for a multi-course feast that left us bursting. Don't underestimate the power of tapas, a staple in the Azores. The kitchen at our Airbnb also allowed us to utilize the local market a few times.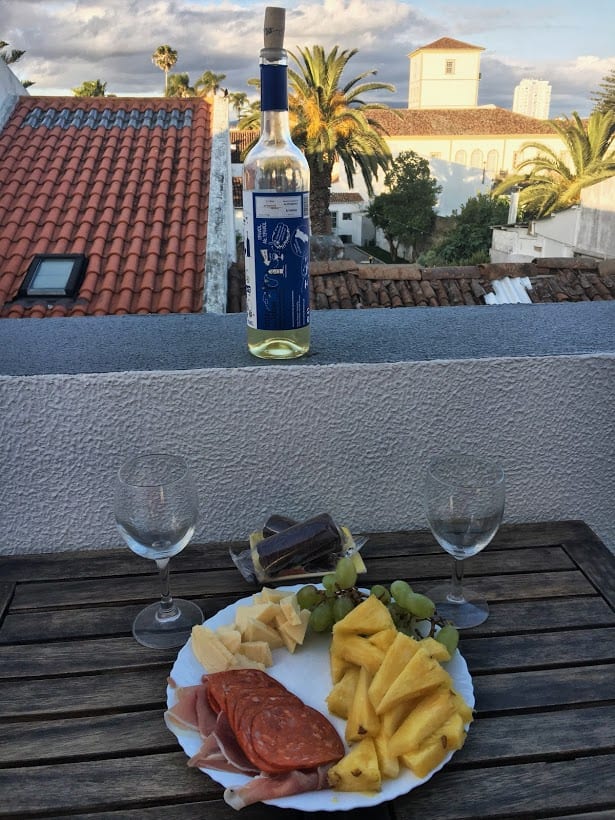 Expect to pay next to nothing for high-quality Azorean or Portuguese wine, ranging from 2 to 3 euros in the grocery store, and 8 to 10 euros for a bottle at a restaurant!
Thrifty Tip #2: Street parking and surface lot car parks are generally free, and most attractions have no admission fees.
The Weather in the Azores Can't Be Beat
For as far north as the Azores are, its climate is abnormally mild. And that's a win if you thrive in 60-degree to 75-degree temperatures.
It gets hotter at times, with temperatures as high as 86 degrees, and as low as 37 degrees Fahrenheit. But there's stunningly little temperature variation in the Azores, so you can generally count on a nice, warm day.
There can, however, be rain showers at a moment's notice. So be sure to pack a rain jacket. We lucked out and had only one evening of rain during our five-day stay on Sao Miguel.
We felt comfortable in T-shirts and light jackets throughout our entire time in the Azores. And whether you're heading to a restaurant or shopping or going sightseeing, the island is very casual. So leave those fancy clothes at home!
Driving is a Piece of Cake
The best way to explore the Azores is to rent a car and drive yourself around the island(s). Public transportation is limited and some towns quite literally only have one taxi driver, so you'll want your own set of wheels.
The roads aren't crowded and speed limits are generally limited on the winding mountain roads. It makes for a pleasant driving experience overall. And better yet, Ponta Delgada is situated in the middle of Sao Miguel island, so nothing is ever more than an hour's drive away.
Furnas, a town known for its sulfuric hot springs, is just a short 40-minute drive from Ponta Delgada.
Thrifty Tip #3: Knowing how to drive a manual will save you significantly on a car rental. Opt for a smaller vehicle (they fit into tight parallel parking spaces better). If you need a car with automatic transmission, give local rental company Ilha Verde a try.
Experience Agri-Tourism at Its Finest
The Azores are known for lush greenery and nature. It's only natural to expect high-quality agri-tourism.
The island of Sao Miguel is home to Europe's one and only tea plantation. Gorreana offers free self-guided tours of their sprawling plantation overlooking the ocean as well as delicious tea samples. Bring home your favorite (and customs-safe) loose leaf tea for around 3 euros!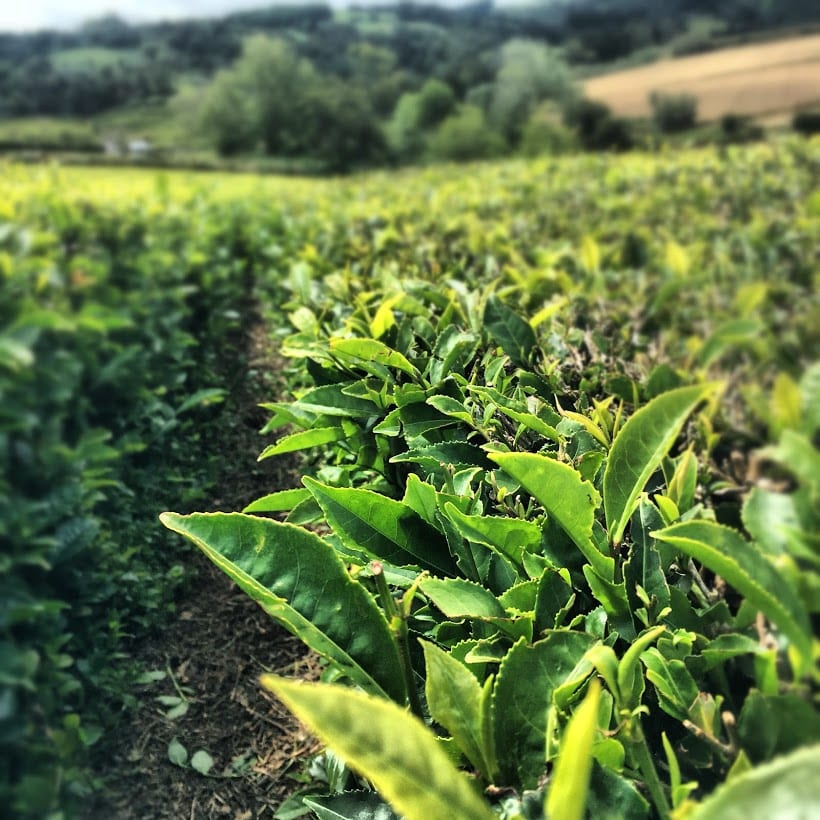 Unconventional pineapple production is also a staple in the Azores. Grown in greenhouses for 24 months, Azorean pineapple is much sweeter and intensely flavored than your average pineapple. Stop by Pineapples A Arruda just outside Ponta Delgada for a free glimpse into this unique method of production, and to sample this incredible fruit.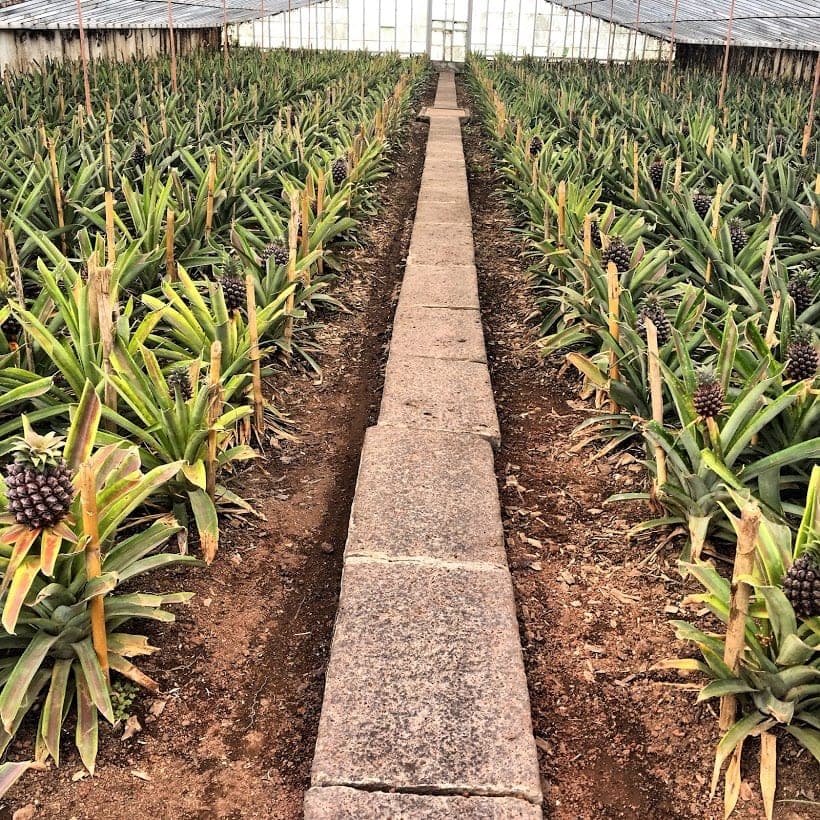 Local food sourcing and production is so ingrained in Azorean culture that you may enjoy it without knowing it. Midway through a delicious lunch at A Quinta in Furnas one day, the restaurant owner happily explained that every ingredient was lovingly sourced within 300 yards of where we sat eating.
The Natural Wonders Will Enchant You
Come for the food and seclusion, stay for the outdoors. No matter which island you visit, you'll find breathtaking waterfalls, swimming, and hiking.
Our favorite hike on Sao Miguel started at the Boca do Inferno viewpoint overlooking two turquoise lakes, lush hillsides, and the Atlantic Ocean. We continued with an 11 kilometer hike around the rim of Lagoa das Sete Cidades, eventually leading into the quaint town of Sete Cidades. We also spent a day hiking Pico da Vara, the highest point on Sao Miguel Island. You'll need to pre-register for a free permit online in order to do this hike).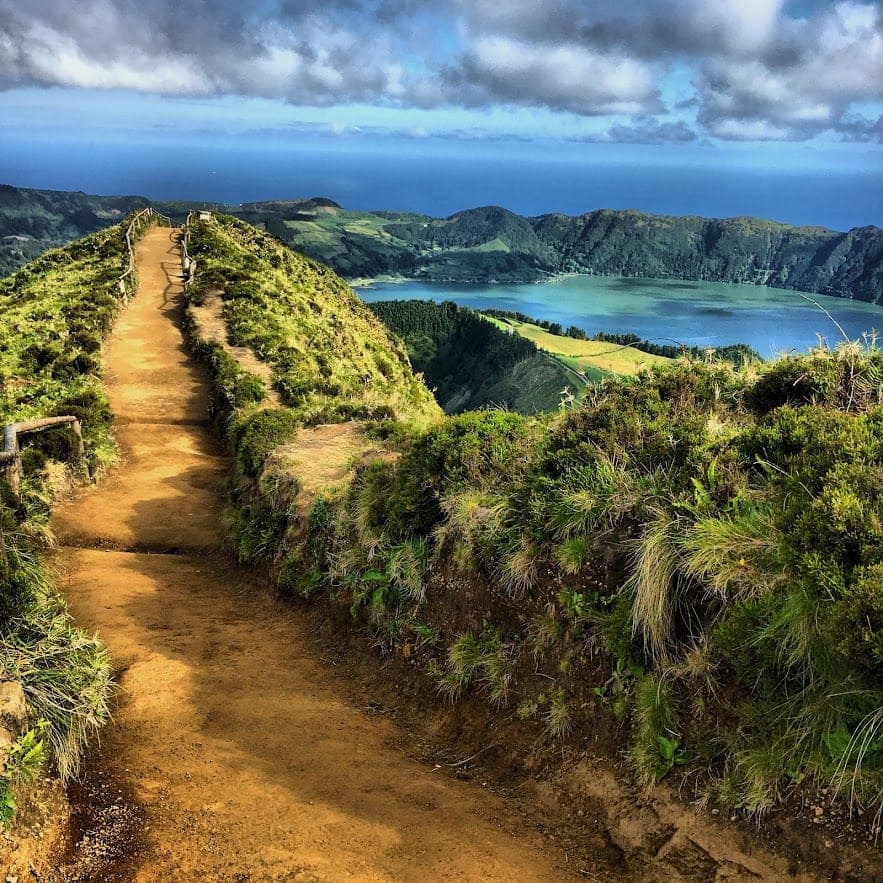 If hiking isn't your thing, spend some time at the Parque Terra Nostra, a sprawling botanical garden and thermal spring in the town of Furnas. The thermal springs are complete with a bath house, and the water is golden colored due to the minerals in the area.
For an underground adventure, head to Gruta do Carvao, a network of lava tubes beneath the city of Ponta Delgada.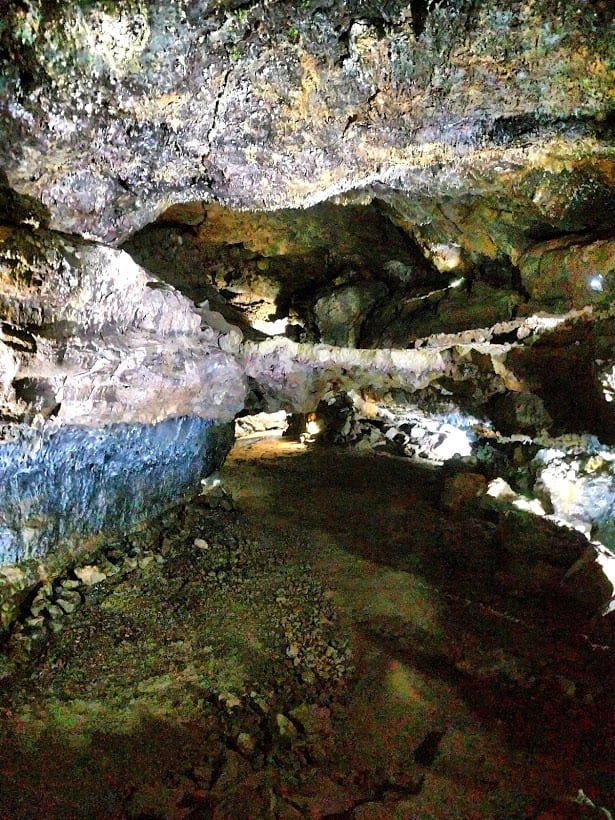 Bottom Line
The Azores inarguably has one of the most diverse landscapes in the world. Add in the cheap food, budget accommodations, and friendly locals, and it's a wonder these islands haven't exploded onto the radar of every traveler yet. 
Pack your bags and embark on one of the most unforgettable adventures you'll ever have! Just do it before the rest of the world finds it.