SoFi Money burst onto the scene in a big way last year as one of the debit cards for international travel, thanks to access to ATMs worldwide with no fees. It quickly emerged as a competitor to the Charles Schwab debit card to get cash
But that's changed. In late 2020, SoFi Money seriously downgraded by no longer guaranteeing free ATM access worldwide for new cardmembers. Instead, new SoFi Money cardholders will only get fee-free withdrawals from Allpoint, an ATM network with 55,000 locations across the U.S. – plus some in the U.K., Australia, and Mexico. Existing cardmembers who applied before June 9, 2020 still get unlimited free ATM access worldwide.
Still, the SoFi Money Mastercard is easy to open and use, plus you now get a $50 sign-up bonus immediately after making a direct deposit of at least $500 in your account. But with ATM fees back on the table, is it worth having?
Here's everything you need to know about SoFi Money.
SoFi Overview and Highlights
SoFi Money boasts a fee-free online account service. Here are all of the perks that come along with a SoFi account:
No account fees
ATM fees reimbursed only at Allpoint ATMs (55,000-plus locations worldwide)
No foreign transaction fees
No overdraft fees
No hard credit pull when you apply
Transfer money via mobile from major U.S. banks or check deposit
$50 sign-up bonus immediately after making a direct deposit of at least $500 in your account.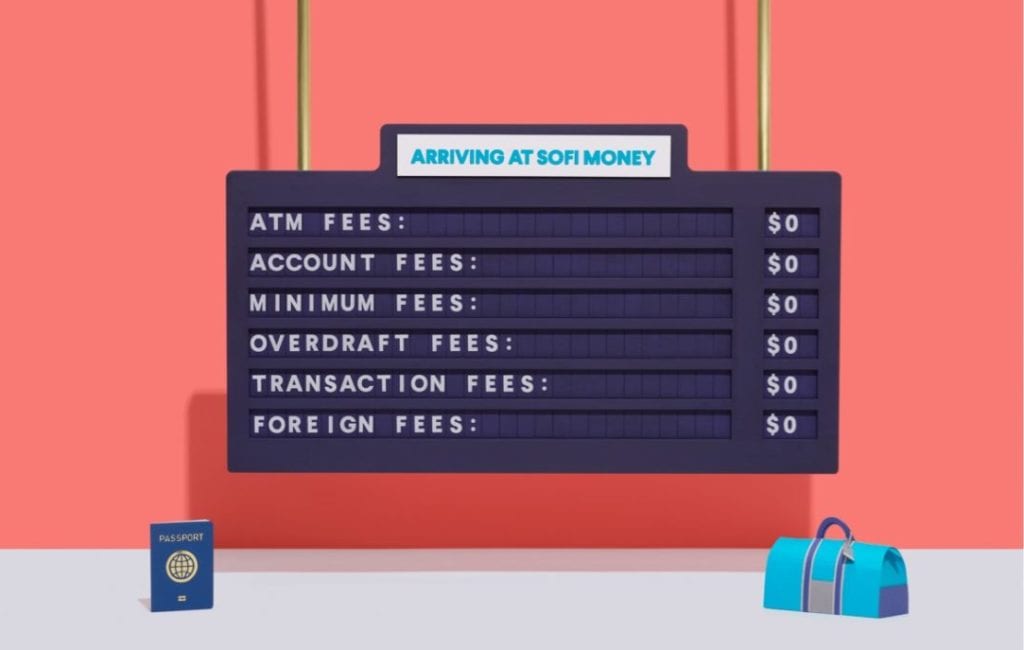 $50 Sign Up Bonus!
This is one of the easiest bonuses to get. Here's what you need to do:
Use a referral link, the only way to get the bonus.
Sign Up for a Checking Account
Make a direct deposit of at least $500
A $50 bonus will be deposited into your account in 1-2 days!
Refer friends and family and earn $50 for each referral!
Use our referral link to get $50! (we earn $50 too)
Then Refer your Friends and Earn $50 More!
On top of the $50 you'll earn after opening an account and making one direct deposit of at least $500 each into your new SoFi Money account, you can earn $50 for every single friend, family member, or complete stranger you refer when they sign up through your referral link.
It's an easy way to stack bonuses within a household, and your $50 cash posts within 24 hours of the approved referral. You can find your $50 referral link in your profile within the SoFi phone app.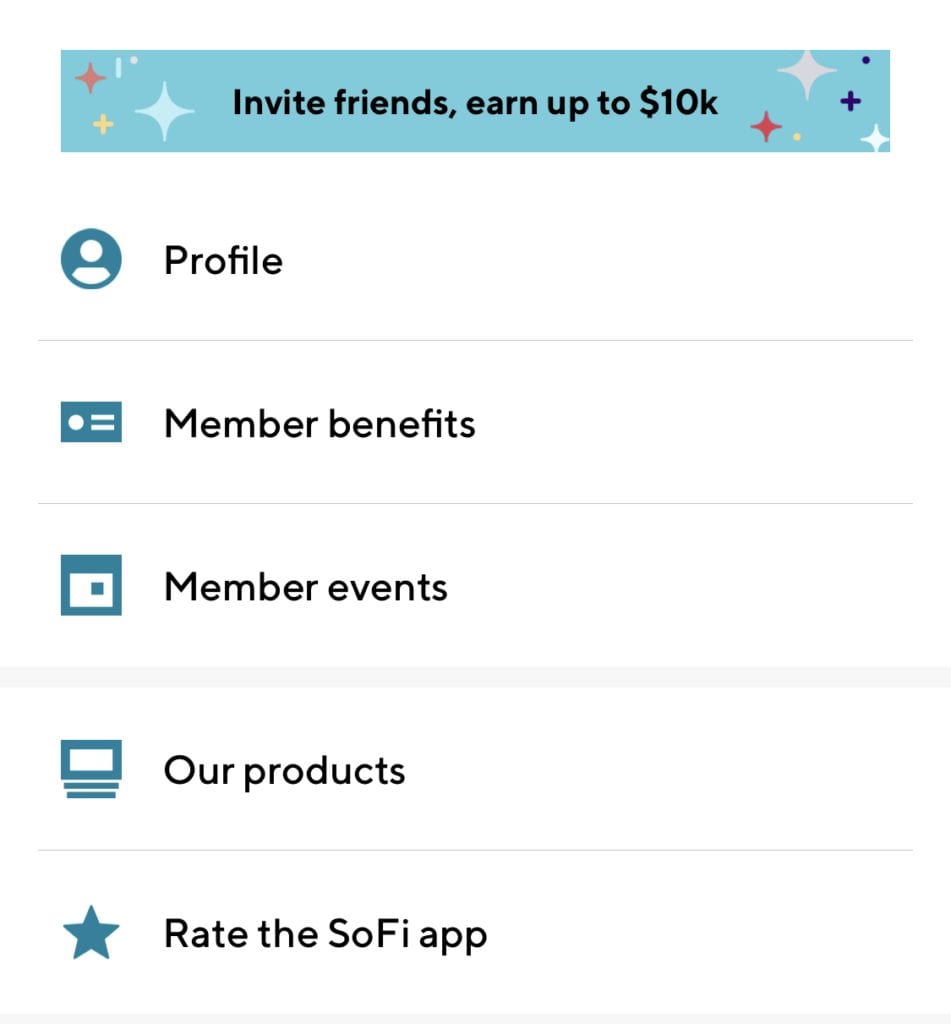 Too Good to Be True?
Apparently, it was.
The SoFi Money card started out with no fees at any ATM across the globe, accrued interest at high rates, plus a $50 referral bonus!? But now with ATM fees worldwide with the exception of select ATMs mostly in the U.S., this card has much less value for travelers.
Another thing to be concerned about, if you were thinking of making this your primary account, is that SoFi  Money is not a banking institution in the traditional sense. Your money will not be FDIC insured until it is transferred to their banking partners, two days after deposit. That means this account may be best used as a travel-only account, rather than for everyday use. That is our team's primary use of the account.
SoFi vs Charles Schwab
Here at Thrifty Traveler, we have been sharing our love for Charles Schwab for a long time. So now that there's another option for getting cash abroad what's the difference?
SoFi Money
A high APY around 1.6% (this fluctuates)
No hard credit pull for applications
$75 sign-up bonus after making two direct deposits of $500 each.
Deposits to SoFi clear in 2-3 days
ATM fees reimbursed only from Allpoint ATMs
Not a banking institution
Charles Schwab
0.2% APY
Hard credit pull required at account opening
$100 bonus when you deposit $1,000
Deposits to Schwab clear in 4-5 business days
All ATM fees reimbursed at the end of each month
A banking institution
Read More: Stop Paying ATM Fees! Ge the Charles Schwab Debit Card
Bottom Line
No fees at Allpoint ATMs, no hard credit card pull, a slick phone app, plus the $50 sign up bonus after making a direct deposit of $500 may be enough to make SoFi the easy choice if you're looking for a card to use in the U.S.
Sign up today using our referral link to get $50 (we earn $50 too).
But if you're looking for a card to use at ATMs worldwide with no fees, the Charles Schwab debit card is still the clear winner.