I'm a loyal Delta flyer and I avoid American Airlines as much as I can, yet I'm always looking for new ways to collect more American Airlines AAdvantage miles. Yes, you read that correctly.
Between a shoddy on-time record and increasingly cramped planes without seatback screens, flying with AA isn't always the first choice for many travelers who favor other airlines. But that doesn't mean American miles are pointless – far from it.
Compared to the likes of even Delta and United, American and its AAdvantage frequent flyer program have some serious advantages over other airline programs that make these miles far too valuable to ignore. That's especially true because they're not just good for booking flights on American Airlines.
Big changes are on the horizon when it comes to earning and redeeming AA miles, but that won't change how valuable they can be – at least not yet. Here's why you might want to earn AAdvantage miles, too.
Premium Partners
Don't want to fly American? No problem.
One of the best parts about AAdvantage miles – and all airline miles, really – is that they're good for more than just booking flights on American Airlines itself. Airline alliances and partnerships open up the world of using your miles, making them far more valuable and versatile. And if you ask us, American has some of the best partners out there.
From spacious seats in economy in the far back of the plane to incomparable service in first class at the front, Japan Airlines is one of the best ways to fly from the U.S. to Asia. You can book these flights from 35,000 AAdvantage miles each way in economy, 60,000 in business class, and 80,000 for first class.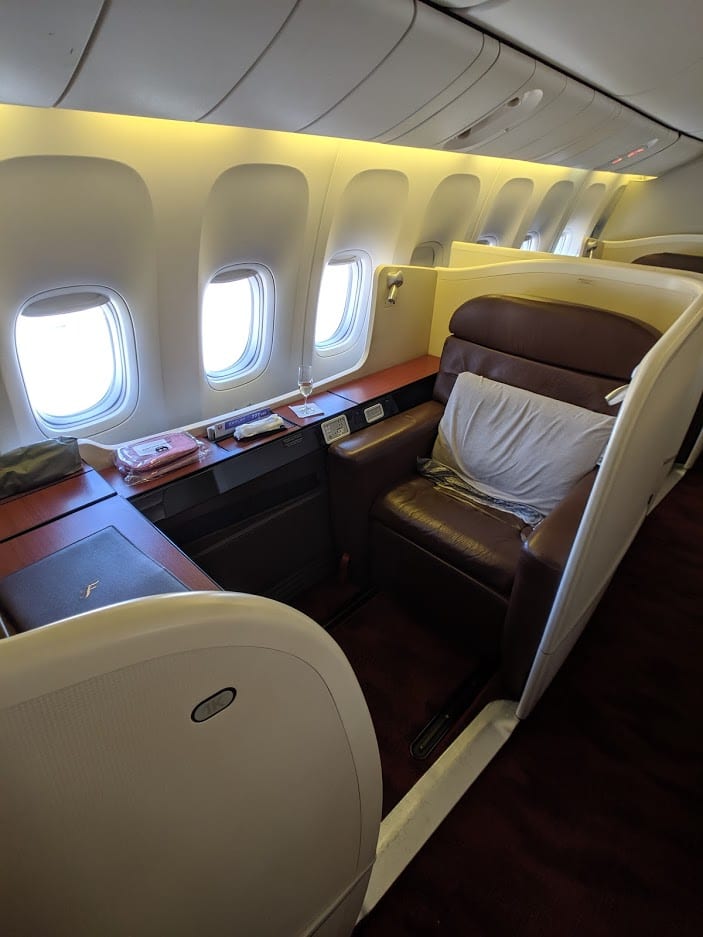 Cathay Pacific is another great AA partner on which you can redeem AA miles. You can also use AA miles to fly Qantas to Australia, Finnair to Scandinavia, and Etihad to the Middle East, and more.
But if you want to fly the best airline in the world, your best bet is … you guessed it, AAdvantage miles. Booking flights on Qatar Airways is one of our favorite ways to use AA miles – especially if you're booking Qsuites business class.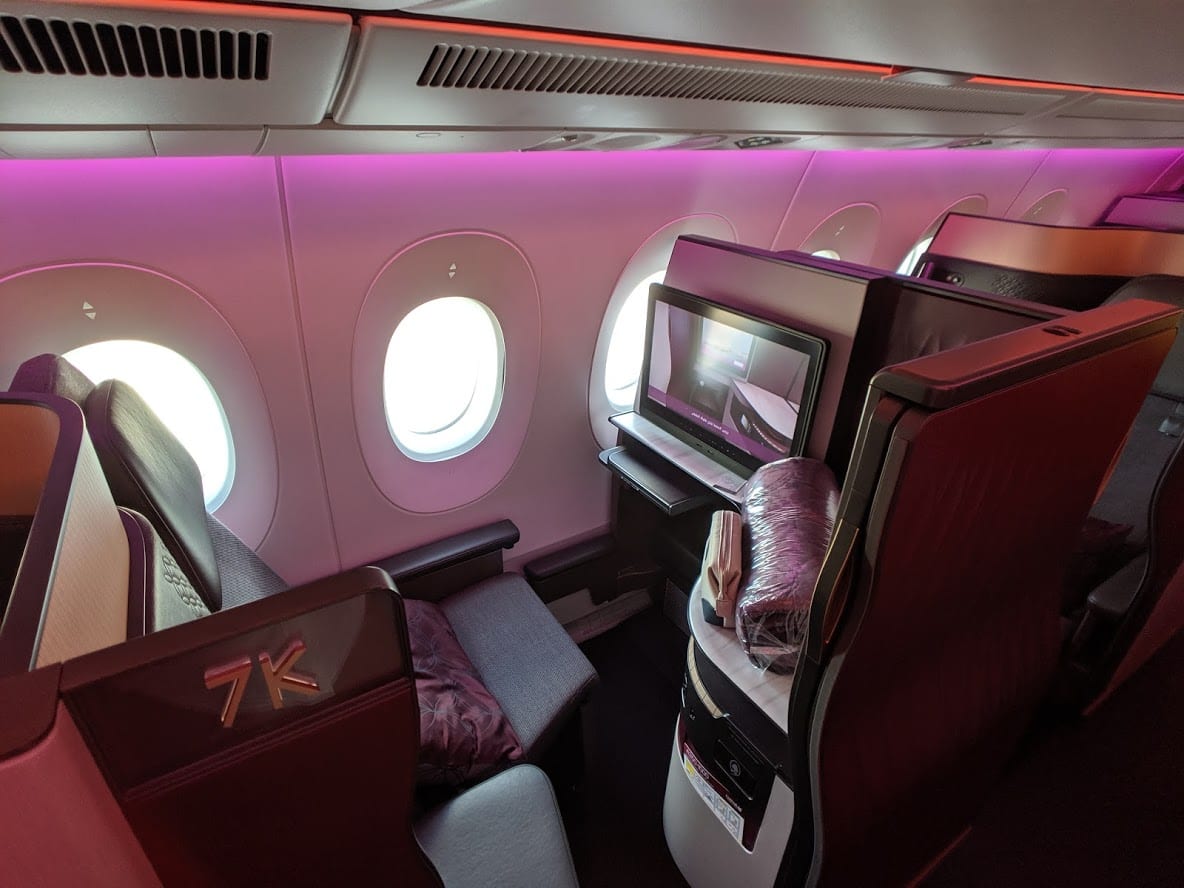 Read our full Qatar Qsuites review from Dallas-Fort Worth (DFW) to Doha (DOH)!
Better yet, it's gotten much easier to book many of these partner airlines. Many previously required you to call American to book, but over the years, American has added Japan Airlines, Qatar Airways, Cathay Pacific, and Etihad to its online booking engine at AA.com.
And you can generally book these awards as far out as 11 months. So while a trip to Tokyo or the Middle East might not be doable next month, you could start planning something as far out as January or February 2024!
Great Award Chart
Great partner airlines don't mean much if they cost a boatload of miles to book. Luckily, that's not the case with American.
American uses a regional award chart, which means that award rates depend on where your origin and destination fall on the map – not on the cash price of a flight or how many miles you're flying.
That's only true for now, though. Change is coming for redeeming AAdvantage miles to fly American as the airline takes the final step toward a dynamic pricing model, so the cash price will dictate how many miles you need to get from point A to point B on an AA jet.
But there will still be deals – especially if you're looking to fly one of those five-star partner airlines. Overall, American's award rates are on par or better than what you'll find using other airline mileage programs. Here's what the regional award chart looks like for one-way flights on one of American's partner airlines (and it's not changing anytime soon).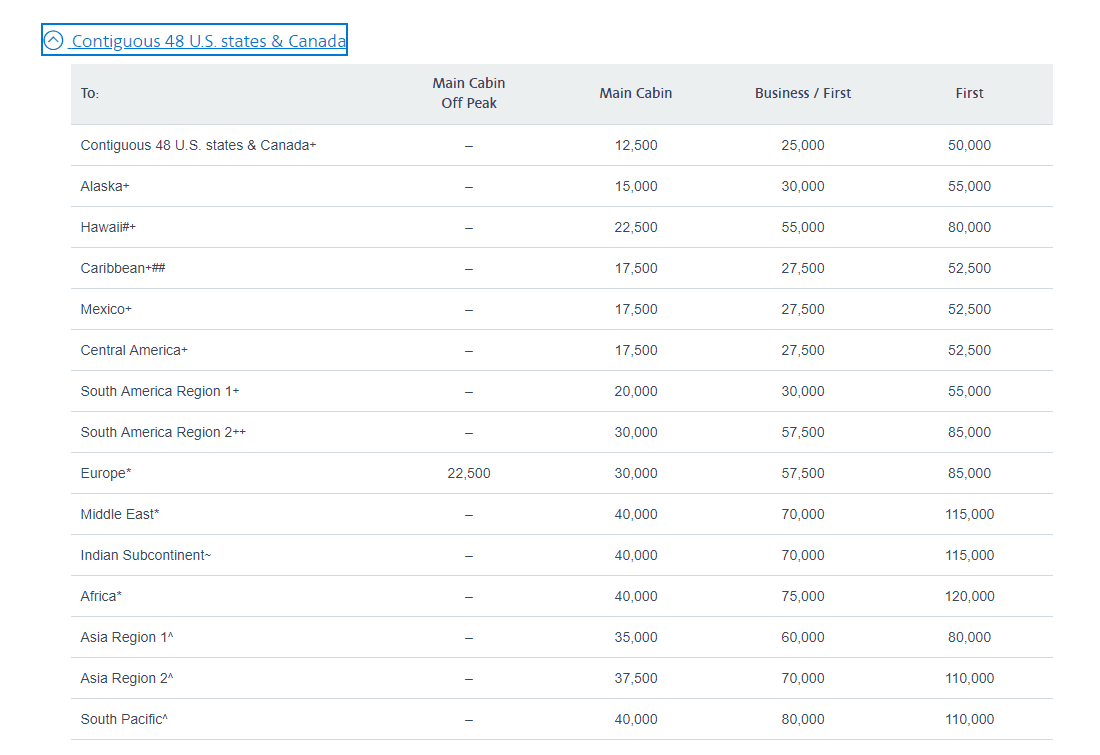 Follow the award chart, and you'll see that a flight on a Oneworld partner airline from the U.S. to the South Pacific costs 40,000 one-way in economy. A business class flight from the U.S. to Europe will run you 57,500 AAdvantage miles on British Airways, Finnair, Iberia, and other partner airlines. It's easy enough to follow along – though finding award availability can be another matter.
There are certainly some sweet spots in these award charts worth highlighting:
Flying from the U.S. to Japan (Asia Region 1) in business class for just 60,000 AAdvantage miles is a steal, as many airlines charge far more.
Flying American to Mexico or the Caribbean? Doing it in the off-peak season can get you there and back for just 25,000 miles.
The cost to fly from the U.S. to Africa in Qatar Airways economy is 40,000 miles – the exact same amount as the nonstop flight to the Middle East. American's definition of Africa includes South Africa, so you could make the trek all the way to the tip of the continent without paying another mile. Or do it in business class, adding in the extra, 10-hour flight from the Middle East to Cape Town (CPT) or Johannesburg (JNB) for 75,000 miles – just another 5,000 miles over the nonstop rate to the Middle East.
If you're making your way around the world, the ability to get on a long flight from the Middle East to China, Hong Kong, or Southeast Asia for just 40,000 AAdvantage miles is a steal. Or do it in Etihad Apartments for just 50,000 miles!
And keep in mind that this award chart doesn't just apply to nonstop flights.
Free Connecting Flights (Maybe)
Behold! Here's the true beauty of a region-based award chart.
While you might be accustomed to forking over big bucks for a flight that starts from smaller airports, that's not the case with American miles. All that matters is that your origin is part of the same region. Even with several connections, it won't change the price in miles.
In the eyes of American, flying business class from tiny Peoria (PIA) to Chicago-O'Hare (ORD) to Hong Kong (HKG) is the same as the nonstop flight to Southeast Asia – both cost 70,000 AAdvantage miles because your journey is still from the continental U.S. to Asia Region 2. Even with a longer flight – say, starting from Duluth (DLH), Minnesota to Chicago or even San Francisco (SFO) to Chicago – it will price out the same. All that matters is the region. 
And the same principle holds true for your final destination. So long as the regions remain the same, the price doesn't change. So you could fly from Peoria to Chicago to Hong Kong and onward to Hanoi (HAN) for the same 70,000-mile rate because your award is still from the U.S. to Asia Region 2 – even with all those connections. 
Thrifty Tip: With more complicated itineraries like these, search for each segment of your trip individually at AA.com to confirm each flight is bookable with miles. Once you've done that, search for the entire itinerary, with your initial starting point in "From" and final destination in "To."
That's true whether you're using AA miles to fly American itself, one of its partner airlines, or a mix of the two. They're AAdvantage miles, so American sets the rules for how many you need.
Unfortunately, pricing for American flights has become far more unpredictable as it has moved toward dynamic pricing – which means booking the domestic connection on AA you need as part of a larger itinerary has gotten more challenging. That will likely get even harder as American completes that transition to dynamic pricing next month.
This ability to book itineraries with connections isn't unique to American – it's true of almost every airline with a region-based award chart. But in our experience, American makes it easier than most to get the flights you need.
A Powerful Award Search
Some airlines make it difficult to find the flights you want to use your miles on with clunky search engines that only show one day at a time. But that's not the case with American.
Whether you're looking to use American Airlines miles or trying to book one of its partner carriers through another airline program, American has one of the best sites for finding award availability, period. By allowing you to filter for nonstops, narrow your search down to specific cabins, and get a monthlong view of award availability, it's fairly easy to zero in on the flights you want to book with miles.
Deals on Domestic (and Some International) Flights
American has an easy way to score cheap domestic flights using your miles. Over the last few years, the airline has started offering what it calls Web Special Fares, selling select domestic flights for as low as 5,000 AAdvantage miles each way.
Unfortunately, AA doesn't publish a list of which routes are eligible for this lower pricing – much like Delta SkyMiles flash sales, they're unpredictable. And while they were originally most prevalent on short-haul domestic hops, these discounted fares are becoming more and more widespread. Increasingly, these economy web special fares have become the "new norm" when booking flights.
One important thing to note: This cheaper, web special pricing is only available on American flights. You won't find these discounted deals on partner airlines like Cathay Pacific, JAL, and others.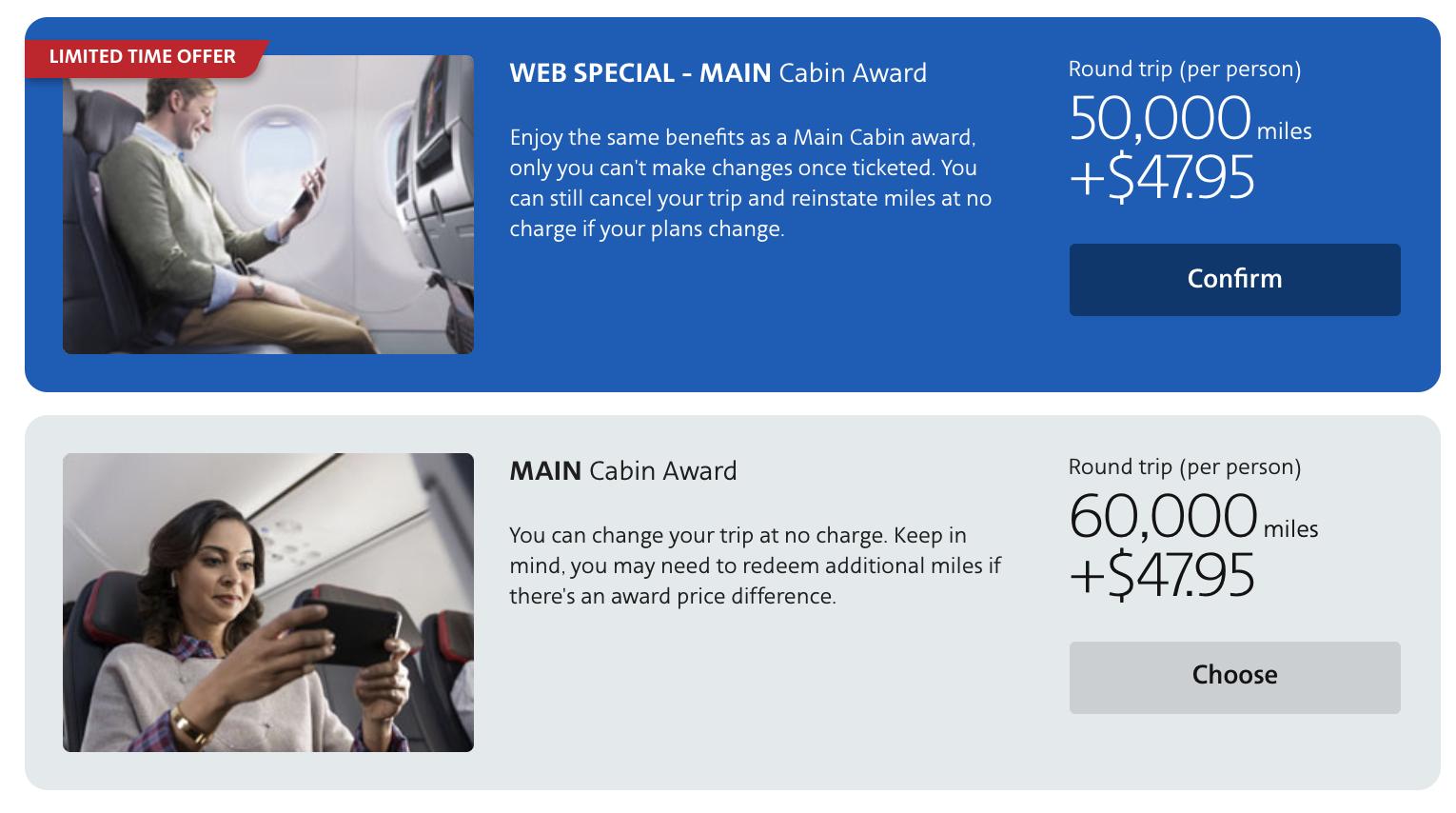 But, it's not just domestic flights. Over the last year, we've seen these discounted awards spread to international flights with dirt-cheap pricing to Europe, Australia, South America, and beyond. One of the best award alerts we've sent our Thrifty Traveler Premium+ members was an economy web special: Round-trip flights to New Zealand for just 10,000 AAdvantage miles!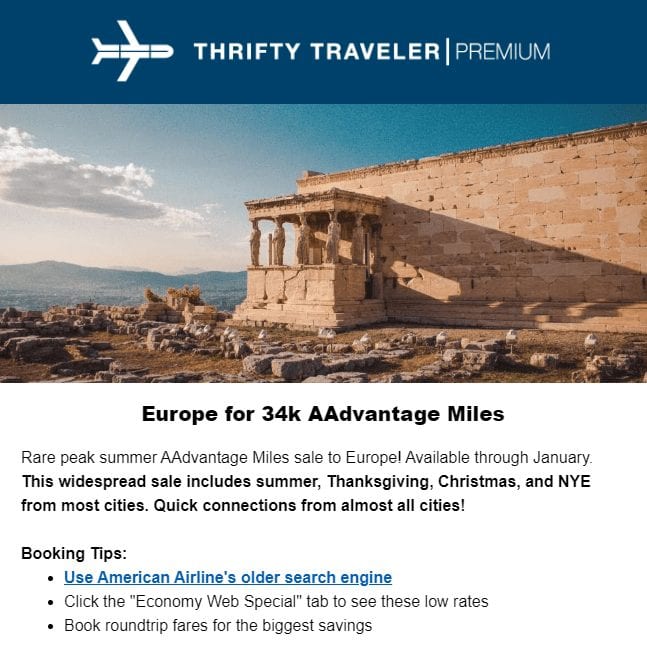 There are even some web special fares for first and business class cabins on American – although it's more likely you'll find exorbitantly high pricing than a good deal.
Free Award Cancellation
Now more than ever, you need flexibility. American has you covered there.
For years, American had one of the best policies for award tickets, giving you unlimited date, time, and routing changes for free. That meant you could push up (or push back) your flights. Or lock in flights with one airline, then swap to another when award space opens. You could even change which cities you connect through, so long as your origin and destination didn't change.
Those days are gone. But American has replaced that policy with something even better: Every ticket booked with American AAdvantage miles can now be canceled for free. In November 2020, American ditched its usual $150 fee to cancel an award ticket and get your miles back.
That's massive. Prior to the pandemic, that perk was reserved only for American's top elite flyers. Now, anyone can cancel an award ticket and get their miles redeposited into their account for free. Canceling online at AA.com (or via social media) is simple, whether you've booked a flight with American or on a partner carrier.
It means you can lock in a flight for 2023 or 2024 using your American miles today, then cancel it if necessary if plans change.
Cheap Mexico and Caribbean Getaways
If you want to escape to Mexico or the Caribbean, AAdvantage miles can be invaluable.
No U.S. airline has a better network throughout Central America and the Caribbean islands with more than 170 daily flights to 37 destinations in the Caribbean alone. We're not just talking Cancún (CUN) or the Bahamas (NAS); American has flights to even smaller cities like Oaxaca (OAX) or Huatulco (HUX) and smaller Caribbean spots like St. Martin (SXM) and St. Lucia (UVF).
And if you time it right and find the right award availability, you can get there for as low as 12,500 AAdvantage miles each way. 
American's award chart carves out this low pricing during the off-peak season: From April 21 to May 20 and Sept. 9 through Nov. 18. Other times of the year, a low-priced saver level award will run you 15,000 AAdvantage miles each way.
Keep in mind that these rates may be less relevant these days as American completes its pivot to dynamic pricing in the weeks ahead. That may not be a bad thing, as we've seen AAdvantage award sales to Mexico and even pricey Caribbean islands like Aruba (AUA) as low as 20,000 miles roundtrip. 
Get deals like this in your inbox with Thrifty Traveler Premium+!
No matter how you approach it, AA miles can be one of the cheapest ways to get to the Caribbean, Mexico, or elsewhere in Central America.
How to Earn AAdvantage Miles
You know why AAdvantage miles are worth collecting. Now it's time to start piling them up for your 2023 and 2024 travels. 
So, how do you earn AAdvantage miles, besides flying American?
For starters, there's the Citi® / AAdvantage® Platinum Select® World Elite Mastercard® which is currently offering the ability to earn 50,000 AAdvantage miles after spending $2,500 in your first three months of card membership.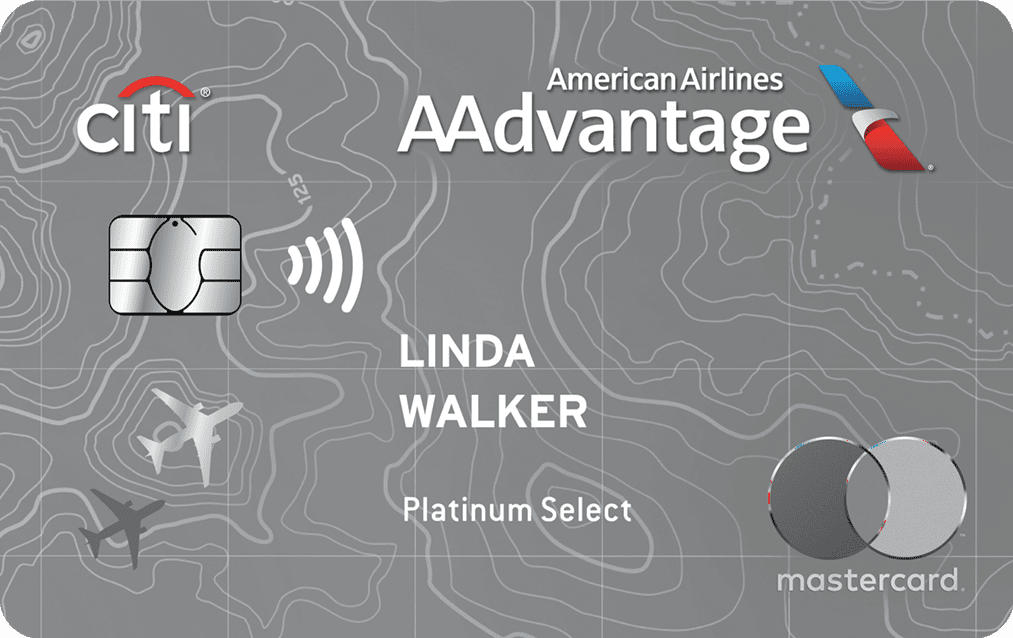 Learn more about the Citi® / AAdvantage® Platinum Select® World Elite Mastercard®
But American Airlines is unique in the fact that they have co-branded credit card relationships with both Citi and Barclays thanks to the merger of American and U.S. Airways a few years ago. For the time being, American has made the decision to continue the relationship with both banks.
That means you've got another option. And few credit cards offer a better, more lucrative welcome offer bonus than the AAdvantage Aviator Red World Elite Mastercard. Just for opening the card and making a single purchase, you can earn 60,000 American Airlines AAdvantage miles. Plus, when you add an authorized user card and make a purchase on that card within the first 90 days, you'll earn an additional 15,000 miles. That's 75,000 miles from making just two purchases!
These are some of the easiest miles you will ever earn. The card's $99 annual fee is not waived for the first year.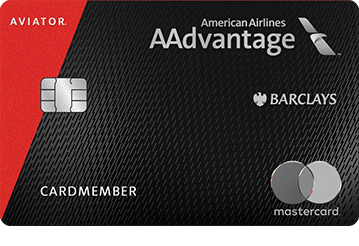 Learn more and apply for the AAdvantage Aviator Red World Elite Mastercard (this is not an affiliate link)
This is significant because you can earn the welcome offer bonus on each card, netting you 125,000 American Airlines miles after spending $2,500 on the Citi AAdvantage Platinum Select Card in the first three months of card membership and making just one purchase on the Barclays card (and paying the card's $99 annual fee).
Bottom Line
AAdvantage miles have some serious AAdvantages, pun intended. 
Between easy-to-earn miles, sweet spots in the award chart, extra flexibility, and some amazing partners, collecting AAdvantage miles is worth your time. And that's true regardless of whether you consider yourself an AA flyer.