The 2020 Summer Olympics are fast approaching. And if you're among the thousands of travelers with a trip to the summer games on their bucket list, you need a gameplan. We're here to help.
The Summer Games will run from July 24 until Aug. 9, 2020 in the bustling Japanese capital. That means we're rounding the corner on when you'll be able to start booking – most airlines open their flight schedules roughly 330 days in advance. With that timeline in mind, many flights will go on sale in early September – and if you're looking to use points and miles to get to Japan, award seats on many airlines will start to open, too.
Read our guide on the best ways to get to Japan using points and miles!
But this is a massive event, and you won't be alone in your hunt. What's the best way to get there? What will flight prices look like? Read on.
How to Get There
For any trip to Tokyo, you've got an early decision to make: Which airport should you fly into? Tokyo-Haneda (HND) or Tokyo-Narita (NRT)?
There's no denying Haneda is more appealing, as it's less than a half-hour subway ride away from the heart of Tokyo while Narita typically takes twice as long. And as luck would have it, many airlines are shuffling their Tokyo flights into Haneda – including Delta, which will stop flying into Narita altogether next year.
But if the price is right, flying into Narita is still a winning way to get to Tokyo.
No matter which airport you choose, you'll have plenty of options to get there. There are nonstop flights to Tokyo from nearly 20 different U.S. cities on many airlines, including Delta, United, Hawaiian, American, Japan Airlines, and All Nippon Airways (ANA).
Don't have a nonstop flight from your home airport? Consider booking a separate positioning flight to one of these cities – it can often save you hundreds of dollars.
Of course, you could also fly elsewhere in Asia before making your way to Tokyo, like Seoul-Incheon (ICN), Shanghai (PVG), or Beijing (PEK). That's another potentially money-saving strategy. And speaking of money…
What About Flight Prices?
Now we're getting into the good stuff. The great unknown.
We wish we had a crystal ball, but there's no telling whether you'll be able to score a cheap flight to Tokyo to take in the Summer Games. That said, we do have some insight to share.
Big events like the Olympics drive huge demand, and that means airlines have little reason to sell tickets for cheap. But in practice, it can work differently. And the 2016 Games in Rio de Janeiro, Brazil are a perfect example.
When flights to Rio de Janeiro (GIG) first went on sale ahead of the 2016 Olympics, finding a good flight deal was tough – if not impossible. But roughly six months before the start of the Summer Games, flight prices started dropping.
There was a slew of great fares to Brazil for the last several months before the games as airlines sought to fill planes, perhaps overestimating how much demand there would be. Unbelievably, flights to one of the biggest sporting events in the world were some of the cheapest we've ever seen to Brazil.
Will the same pattern hold true for booking a flight to Tokyo? Only time will tell.
But hang tight. While it's unlikely you'll score a great fare right as flights go on sale, you could snag a deal as the Olympics inch closer.
Want us to do the work for you? Our Thrifty Traveler Premium service will be digging for the best fares to Tokyo for the 2020 Olympics to send to subscribers.
How About Using Miles?
There are a ton of great ways to get to Tokyo using points and miles. But we need to start with an important caveat: It could be difficult to actually book. Or maybe not. We just don't know.
It all comes down to award availability. Airlines will individually decide how many seats they want to release to flyers looking to book with miles. And given the interest in flying to Tokyo next summer, airlines could be stingy with award space, preferring to sell seats for cash instead – especially if you want to fly in the comfort of business or first class.
But while it's unlikely that you'll score a great deal on a cash fare when the schedules open early next month, it could pay off to plan far ahead. Airlines love to release award seats right as schedules open, and again in the final month before flights actually depart.
But again, we just don't know for sure if this pattern will hold true for the Olympics. If you want to get to Tokyo on points and miles, you'll need to be vigilant.
So what are the best ways to actually get there?
JAL, ANA, Delta and More
Japan Airlines is one of our absolute favorites, whether you're flying economy, business, or first class. And these are now easily bookable online with American Airlines miles.
Japan Airlines (or JAL) boasts some of the largest seats you'll find in an economy cabin, with up to 34 inches of legroom and seats that are nearly 19 inches wide. It puts competing airlines to shame, and that extra space matters for the long flights across the Pacific. American charges 35,000 miles each way for an economy ticket on JAL.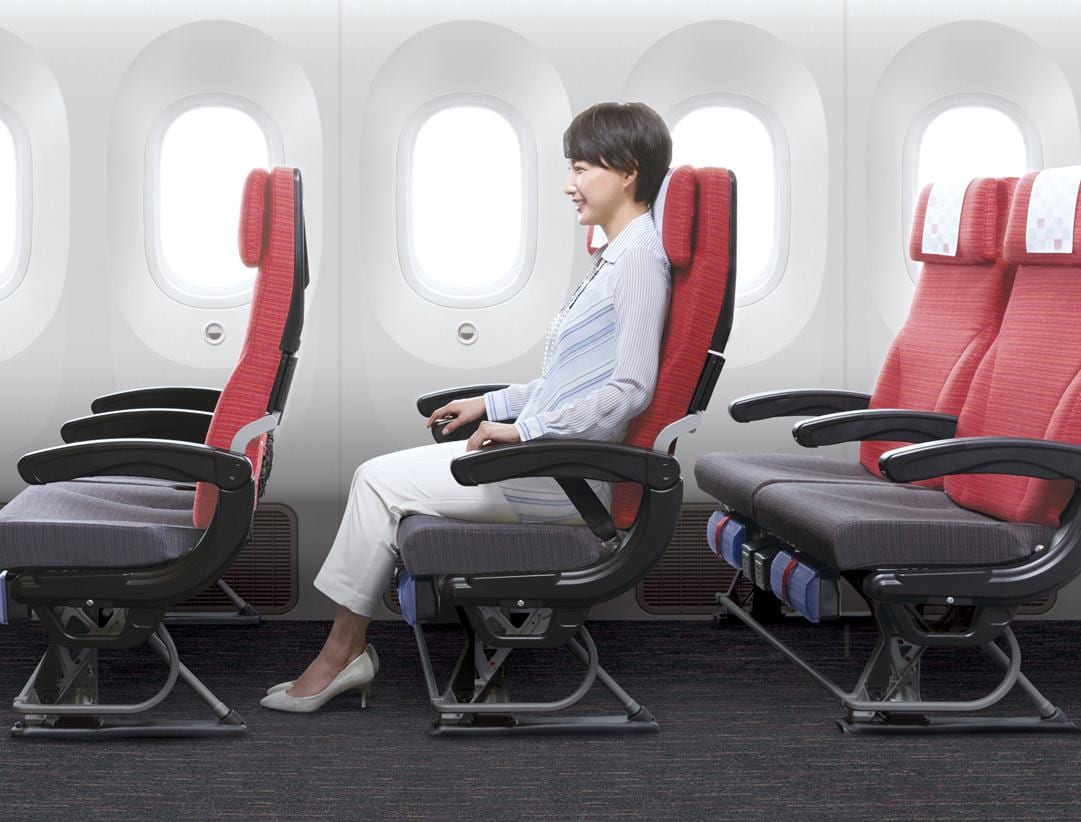 JAL's business is truly one of the best in the world, with ultra-private seats (called SkySuites) that recline into a long bed and some of the best service and meals you'll find in the skies.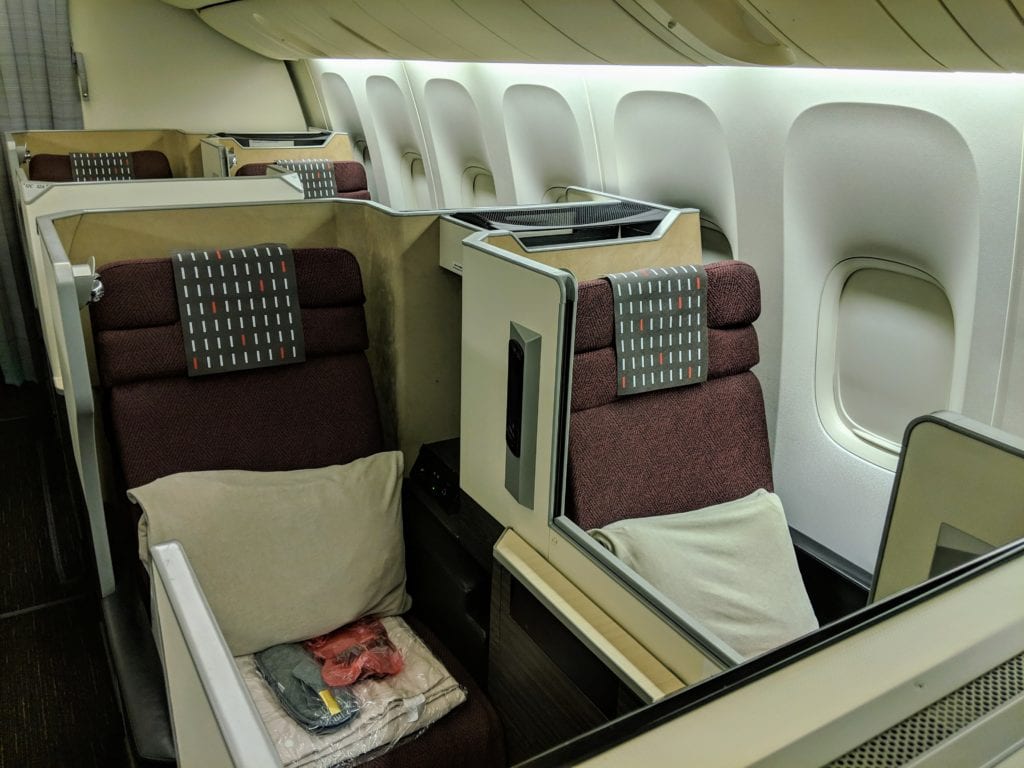 Read our review of this outstanding business class on the flight from Chicago-O'Hare (ORD) to Tokyo-Narita (NRT). At just 60,000 AAdvantage miles each way, it's a steal.
ANA is another top-notch carrier, ranked among the world's best airlines. And there are a few options to book.
For starters, you could use ANA's own Mileage Club program, which has some of the lowest rates to get to Japan you'll find. And you don't need to fly ANA to earn these miles, as you can transfer them directly from American Express Membership Rewards points earned from cards like the Platinum Card from American Express
ANA charges different rates based on whether you're traveling during low, regular, or high season. And go figure, the 2020 Olympics fall in the high season. All award rates are round-trip – and you have to book a round-trip flight when using ANA Mileage Club miles.
But the price is still right. At 55,000 miles for a round-trip in economy (Y) and 90,000 miles for business class (C) during peak summer, this pricing is closer to what most airlines charge for one-way trips. If you can find the award space, expect to pay about $250 to $300 in cash fees.
Or you could try to utilize one of the best deals in points and miles to fly ANA First Class. While ANA itself charges 165,000 miles for a round-trip in the luxury of first class, you can book the exact same flights using Virgin Atlantic miles for as low as 110,000 miles.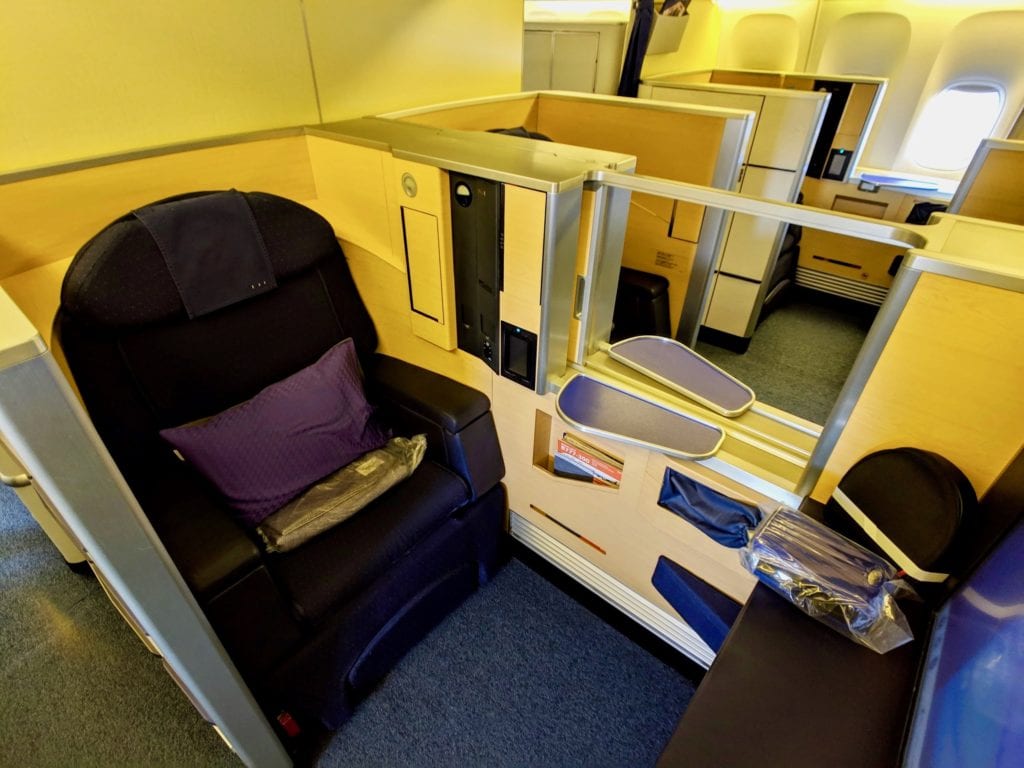 Check out our review of ANA First Class to see what you're in for – if you're lucky enough to find the award availability to make it work, that is.
Don't count on using Delta SkyMiles to get a good deal flying to Tokyo – especially if you want a seat in the Delta One suites. The airline typically charges 300,000 SkyMiles or more for a one-way flight, and it could get worse due to the demand for the Olympics.
Instead, focus on trying to book those flights using Virgin Atlantic miles. If you can find the award space, it's bookable for just 60,000 miles each way.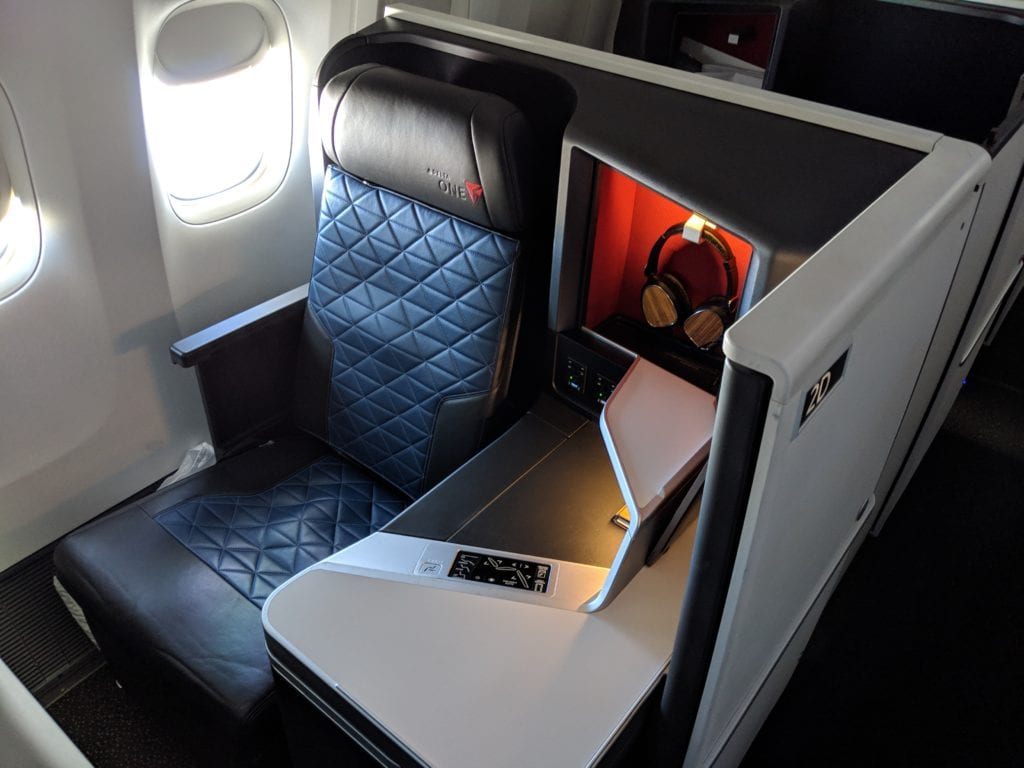 Read up on how to save a ton of SkyMiles by booking Delta flights with Virgin Atlantic miles instead.
This is just a sliver of the possible options out there to get to Japan. Keep exploring, and be ready to book ASAP.
Bottom Line
Getting to Tokyo for the 2020 Olympics won't be cheap or easy. Or maybe it will be.
Be patient, but be prepared. With preparation and a stroke of luck, you could book the trip of a lifetime.