Let's be honest: Las Vegas is divisive. You either love it or hate it, and there's not much room in between.
If you've sworn off Sin City, it's time to shelve your preconceived notions and see what's in store. You'll find there's much more than the casinos, whether you want to hide out at the pool, eat and drink to your heart's content, or get out of the city for an adventure.
But do yourself a favor: Do as we do, and get off the Strip at least once during your stay for a break from the non-stop action. It's the key to keeping this city fresh and fun – even after 20-plus trips.
Here are 10 of our must-dos in Las Vegas (plus an honorable mention).
Neon Museum, aka the Neon Boneyard
With a skyline that recreates itself every two decades, you have to wonder what happened to all the iconic memorabilia of days past. All the Vegas nostalgia is waiting for you at the Neon Boneyard.
Many signs and pieces from the casinos of old are stashed in this art installation that anyone can go see. The tickets vary in price for which galleries you wish to see. It's a memorable experience whether you are a newcomer or Sin City veteran.
Pro tip: Nighttime is the best time! While these installations are neat at any time of day, nothing beats a red setting sun and darkening sky to enjoy the symbols of historic Vegas.
Red Rock Canyon
Just a few miles from the glitz and glam of the city is a geological wonder that brings people back time and time again.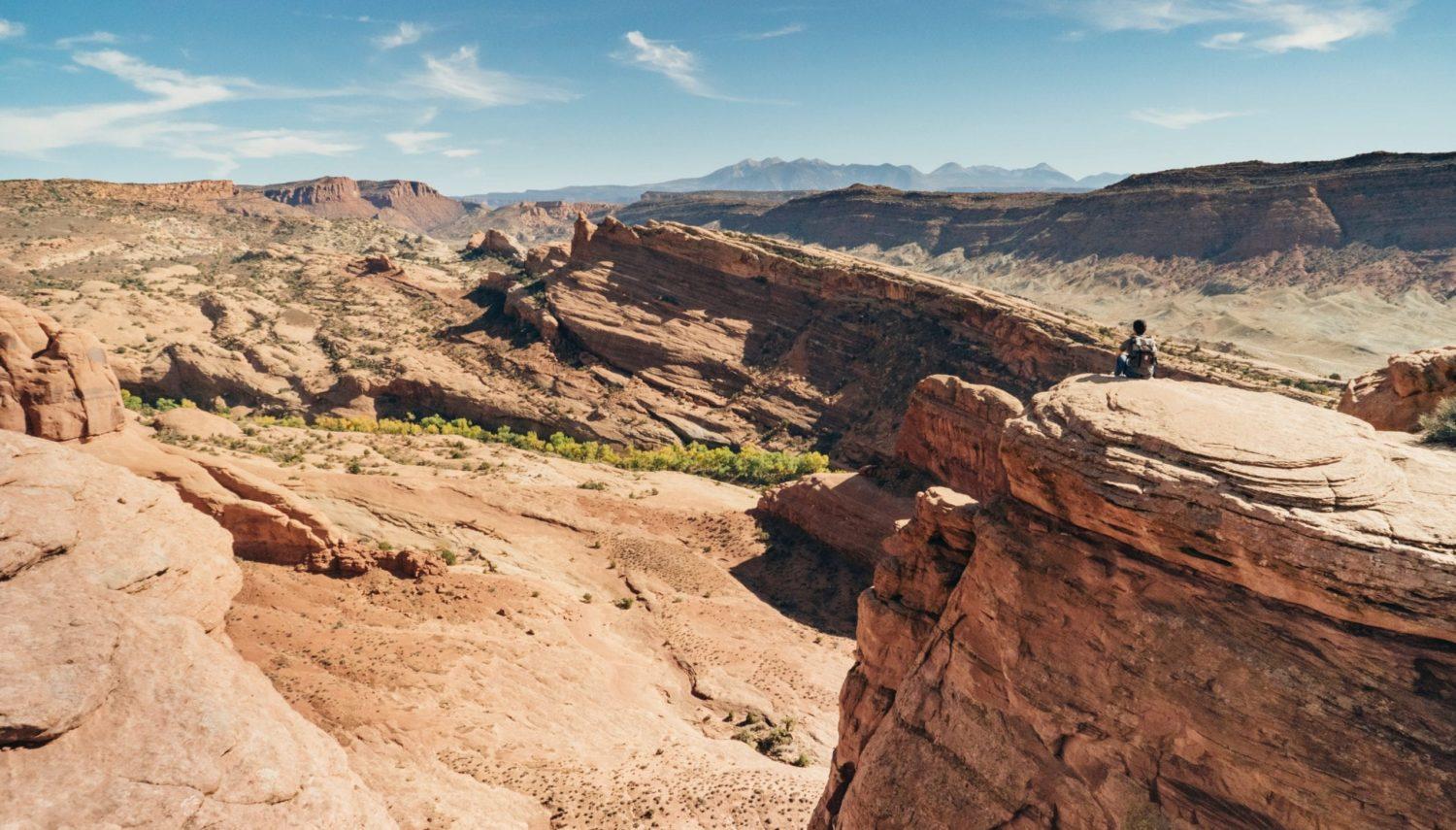 The red sandstone outcropping juts out of the valley floor with canyons up against, bringing in all kinds of tourists. You will see people cycling out from the city, getting their workout in on the 13-mile, one-way loop. Others will be on rental scooters, tour buses, and everything in between. There are roughly a dozen significant hiking trails that split off from the driving loop to help you get out and explore the exotic landscape just outside the city limits.
Thrifty Tip: While I pay no attention to them, my husband loves fast cars. Skip the rental car queues and use Turo to rent something special for the day. Nothing beats the wind in your hair, beautiful scenery and the sound of a high horsepower car revving on the immaculate roads to, from and through Red Rock Canyon.
Hash House A Go Go
While heavy, carb-filled breakfasts shouldn't be a daily routine, we can't resist at least one stop at Hash House A Go Go – "when in Vegas," right? No matter your palate, Hash House A Go Go has the big brunch you're looking for.
You'll find several locations in Las Vegas, including at Rio and at The Linq. The food is out of this world both in presentation and quality. And for the sheer amount of food you get, the cost is very reasonable. The only downside is that you can't make morning reservations, so get there early … or prepare for a wait with a group of any size.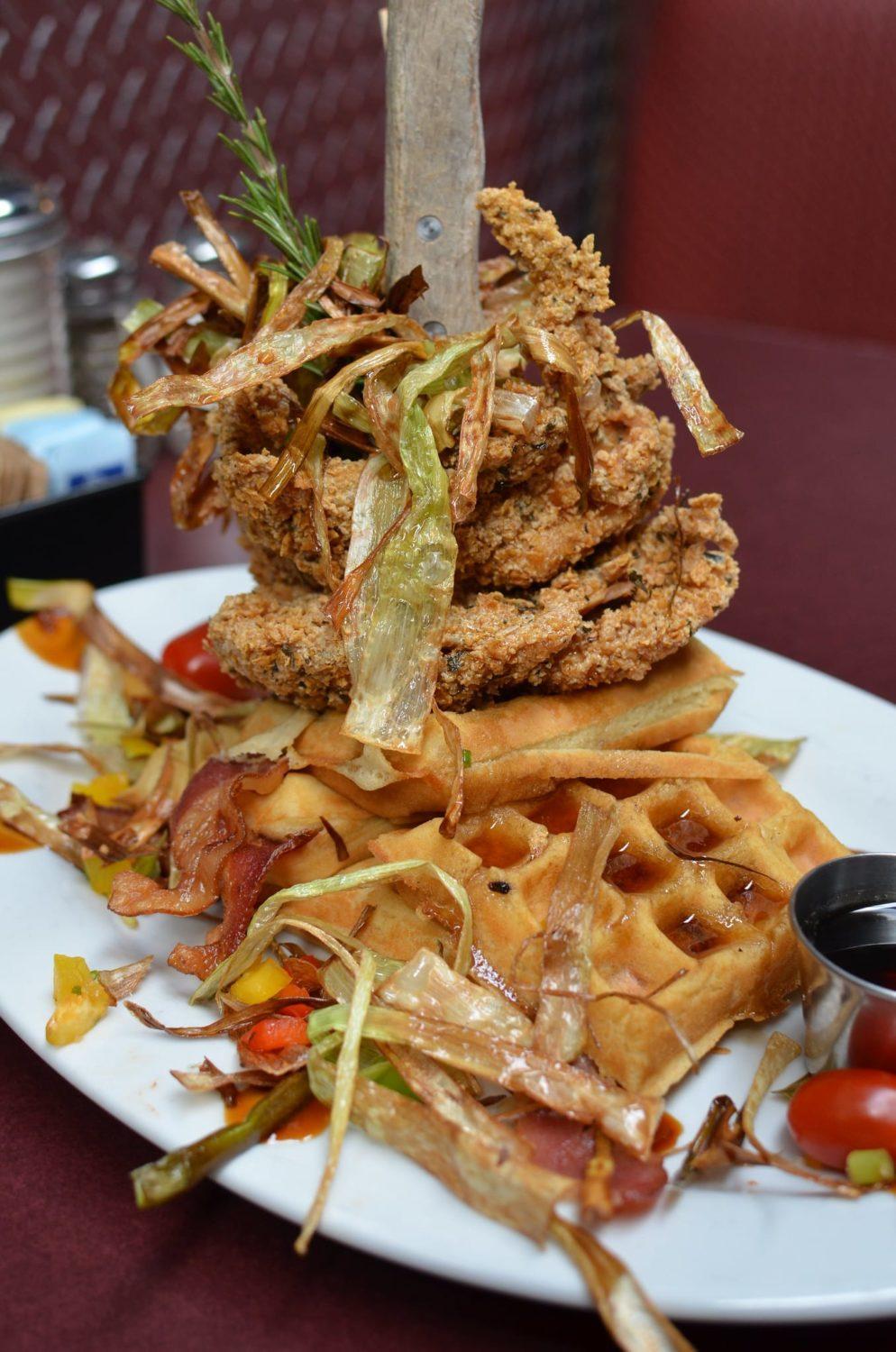 What to order? Their Bloody Marys are known far and wide as the beverage of choice in this cavern of overeating. For food, try out "The Tractor Driver Special." Hash House has started to pare back on ridiculous portions, but it's still hard for anyone with even an above-average stomach to polish a plate.
Whether you want to tackle a meal on your own or share for a bargain breakfast, this delicious, gluttonous breakfast will fill you with enough calories to tide you over for the rest of the trip.
Thrifty Tip: Sneak a look at the bar rail to potentially avoid a line if you have just two in your party. That has saved us countless hours of waiting throughout our trips.
Mon Ami Gabi, and the Infamous Bellagio Fountains
It's a two-for-one: Two of our favorites in one stop. Mon Ami Gabi at Paris is part classy French bistro and part steakhouse with a great ambiance for dinner.
It's been there for roughly 20 years but hasn't lost its flair, due in part to the reasonably priced steak dinners and its location: right across the Strip from the famous Bellagio fountains.
Many people overlook this location, making the false assumption that it is either too pricey, or overbooked. Price isn't a concern, with many plates on the menu under $25. As for being tough to get in, just make a call in the morning for a reservation.
A bit of advice: Get reservations near dusk in the conservatory. They won't take reservations for the actual patio, but they do take reservations for the glass-covered room nearby. Stay comfortable in the air-conditioned (or heated) room regardless of season! And just ask the host if there's an opening on the patio when you arrive – maybe you'll get lucky and snag a spot outside.
Thrifty Tip: Want to save on accommodations on the Strip? Check out some of the top hotels you can book with points!
Topgolf
While it's not the cheapest option on the list, it's worth the splurge. Topgolf gives you socializing, food, drinks, views, and fun all in one location.
Situated behind the MGM, it's the best Topgolf location in the country. Nothing makes my terrible golf game more enjoyable than watching a sliced drive fly against the backdrop of the Strip.
Service is top-notch, there is generally lots of activity around and time flies, so be careful when running up that hourly tab playing the different games they have available for patrons of all skill types.
My husband claims he is the worst golfer there is, and he still has a blast every time. The cost per hour varies based on whether you're teeing off from the bottom or top floors. We recommend splurging for the top floor and a ton of practice at home!
Le Reve
Over-the-top music, dancing, and production is synonymous with Las Vegas. And there are plenty of great shows to choose from.
If you are an "I will only go to Vegas once" person, you cannot miss La Reve. We have seen it a handful of times and still haven't managed to soak up all the extravagance.
Tickets aren't the cheapest, but the show is out of this world. It truly feels like you are transported as this theater in the round changes, grows, and falls in front of you. The feats of strength, skill, and finesse keep you on the edge of your seat for the two-hour show.
Be sure to book tickets at least a day in advance – much like O and other popular shows, it is hard to get in even years into production. If you're a frequent Las Vegas visitor, we would recommend seeing other shows like O, Ka, and others first, and then enjoy Le Reve to top it off. But either way, you can't go wrong.
Thrifty Tip: Buy tickets on the top of the so-called "splash zone." In multiple shows, we have been hit with just a handful of drops on our clothes. It's close to the action and well worth the savings!
Zion National Park
Less than three hours from the strip is a national park that is beyond words. Zion National Park is home to some of the wildest views and experiences you'll find on the planet.
There's Angels Landing, probably the most photographed hiking spot in America. The Narrows is a renowned riverbottom hike that also calls Zion home. Bring an extra pair of shoes/sandals and socks and get prepared to get wet hiking The Narrows, as you'll be trekking through a river bottom and steep canyon walls. Even if you aren't an outdoorsy person, you'll leave the park in awe of nature.
But be warned, it's a popular spot in the summer. Arrive as early as you can in the morning, and make a game plan for the hikes and spots you want to see. Watch the weather closely. Flash flooding and other risks are real if weather shifts, but this park is a must-see!
Want to do even more? Use Vegas as your starting point for a road trip to Zion and Utah's other incredible national parks.
Skyfall Lounge at Delano Hotel
Two glimmering golden towers sit at the far south end of the Strip. And up on the 64th floor, you'll find one of the best urban views in the U.S.
Skyfall Lounge at Delano is the perfect place to grab an amazing shot of the Strip with a cocktail in hand.
It's a long haul to get to the Mandalay Bay complex if you aren't staying there. So, if you wind up on that end of the strip (by accident or on purpose) head to Delano and get on that long elevator ride to recharge before heading out.
SkyBar Waldorf Astoria
It's a similar story at SkyBar at the Waldorf Astoria – almost unbeatable views. But as realtors say: location, location, location.
Situated in the center of the Strip across from Planet Hollywood, this bar offers another jaw-dropping view of the city.
The drinks may not be the cheapest, but you knew that the moment you set foot in a Waldorf. When you want to relax, sit down, and have a conversation in a quiet spot, this centrally located bar is our top choice. Come for a drink at the rail, but tip the hosts to try and get pushed quickly to a window table when one opens.
Thrifty Tip: Once a Mandarin Oriental property, the Waldorf Astoria in Vegas is now bookable with Hilton Honors points.
Tacos El Gordo
Best. Tacos. In. Town.
The powers that be would not let us ignore this staple of cheap eats in Las Vegas. Tacos El Gordo is a beloved but small chain of authentic taco joints, with several, mostly off-Strip locations. But if you're set on staying on the Strip, you can find a spot just north of the Wynn in a small shopping mall.
And it's worth it. The tacos are cheap, authentic, and absolutely delicious. Don't miss the al pastor, but try the chorizo tacos, too.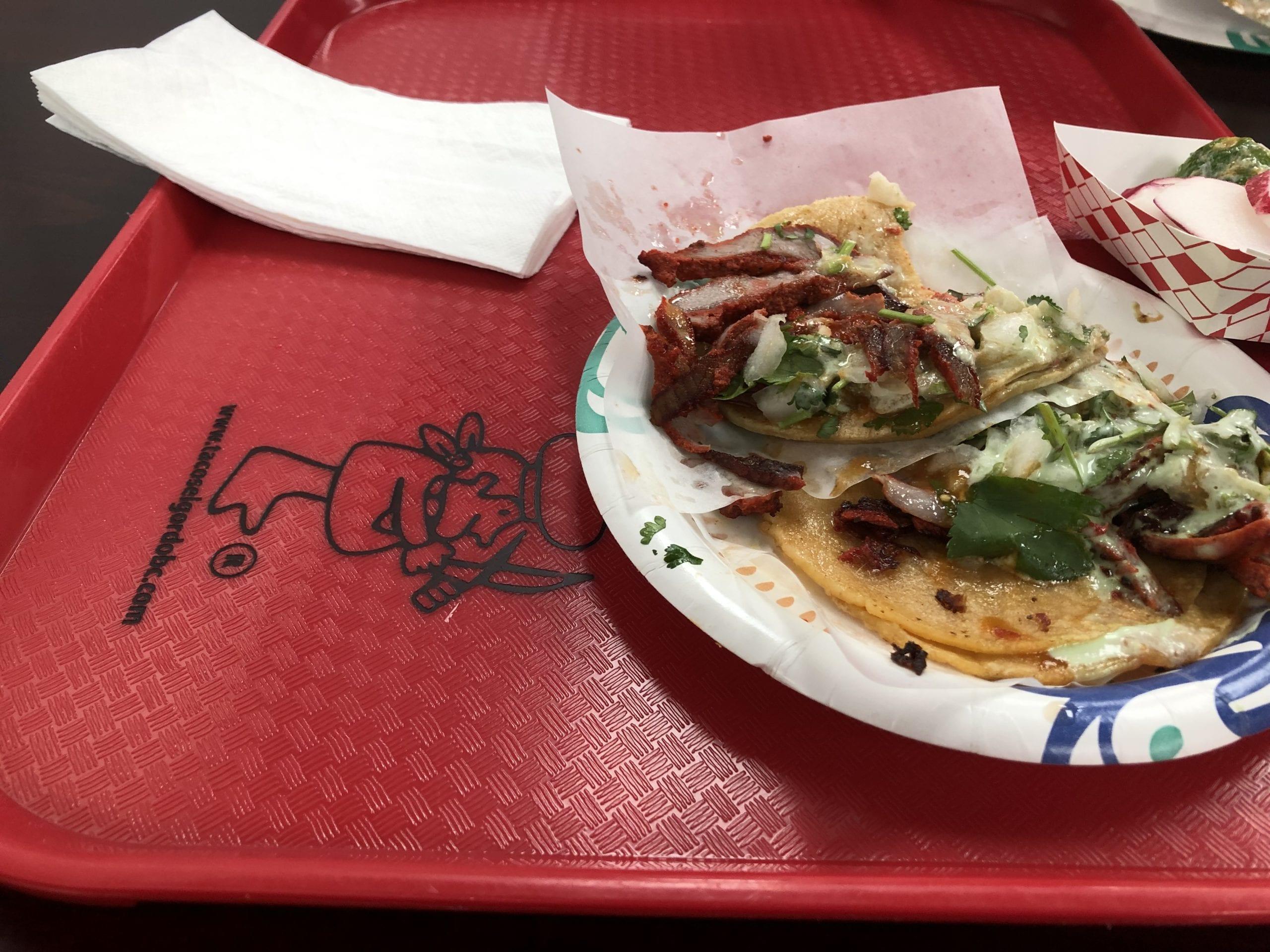 We would recommend making this stop only AFTER attempting indoor skydiving that is located nearby!
Over-Achiever Honorable Mention: Havasu Falls
If you want to brag about your productivity with an extreme workout, Havasu Falls (or Havasupai Falls) is the choice for you. This beautiful location is hidden in the desert, a little closer to Vegas than the Grand Canyon.
This 25-mile round-trip hike isn't to be taken lightly. But the work is worth it for the reward: swimming in the falls.
Most people will hike in and camp for the night before hiking back out. While you may need a day to recoup afterwards the experience in itself is one to remember. With beautiful pools of shimmering blue water falling off sandstone waterfalls, it's an oasis for all who make the journey.
Bottom Line
It should be obvious now: There are clearly enough activities, calories, and beverages to fill any gap in your weekend getaway to Las Vegas.