Editors Note: The 80K Offer on the Chase Sapphire Preferred is no longer available. Please see our Top Credit Cards page for the best offers currently available. 
Back in April, the Chase Sapphire Preferred® Card rolled out a massive welcome bonus of 80,000 Chase Ultimate Rewards points after spending $4,000 in the first three months of card membership. Sadly, that big offer publicly ended last week: In most cases, you'll now earn just 60,000 points for the same spending requirement.
Tens of thousands of travelers got in on this huge bonus before it disappeared. But it's not just enough to open the credit card. You need to actually earn that huge bonus, too. Then you need a plan for the best way to use those points. And what's your next step?
Read on for everything you need to know to take full advantage.
Miss out on this bonus? Don't worry, there are a few ways you can still earn 80,000 points on the Chase Sapphire Preferred!
Make Sure You Earn the Bonus (Responsibly)
First things first, that big 80,000-point bonus won't do you much good if you don't actually earn it.
Welcome offers like this are so important because you only get one crack at them. If you don't actually spend the $4,000 on your new Sapphire Card in the first three months of card membership, you will not earn that big 80k point bonus – or any bonus for that matter.
The clock starts from the moment you opened the card – not when you receive it in the mail. If you're not sure when your deadline is, start a secure message with Chase and they can give you an answer.
But this isn't a license to spend willy-nilly. Credit cards and debt are serious business, and spending for the sake of meeting your welcome offer bonus spending requirement is dangerous.
Your mantra should be to charge to your Sapphire Preferred Card the money you were going to spend anyway, then pay it all off in full. If you don't think you can spend the required $4,000 in the first three months of card membership required, skip it. Digging yourself into a hole of debt and paying credit card interest negates any benefit you get from those points.
Related reading: How to Hit Minimum Spend (And Earn That Bonus) Responsibly on Credit Cards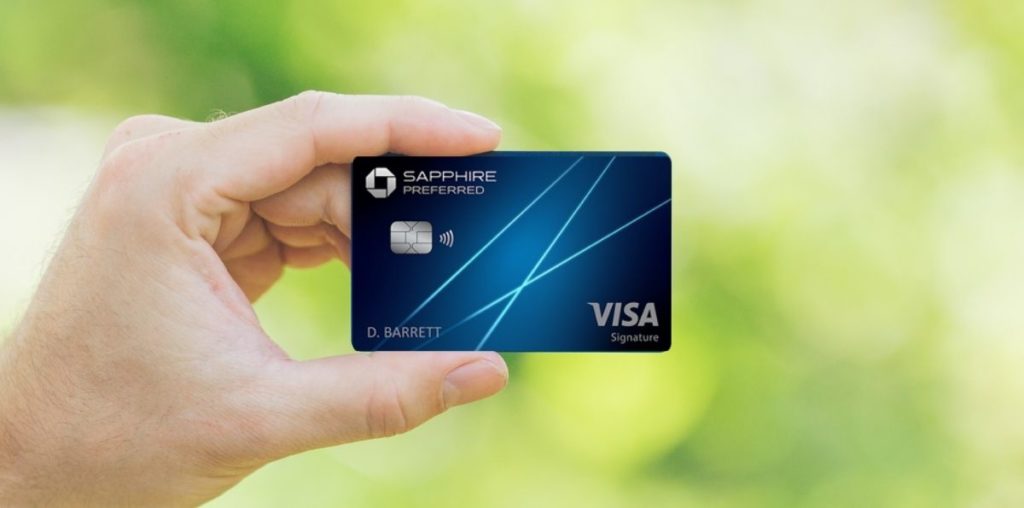 Use Up Those Chase Ultimate Rewards Points
So you've got the points. You might be wondering how exactly you can use them – or, better yet, use them wisely.
Thankfully, there is no shortage of ways to use Chase Ultimate Rewards points. In fact, one of the biggest reasons our team values them so highly is that there are so many ways to use them for great trips.
Read up on our 11 favorite ways to use Chase points!
The Chase Travel Portal
Let's start with the easiest route: Booking travel through the Chase Travel Portal.
Simply book a flight, hotel, car rental, or cruise through your online Chase account. When you do, your points will be worth 1.25 cents each. That means 80,000 points will be worth $1,000 towards travel when used this way. And there's a silver lining: You'll still earn miles when you fly booking this way, unlike a traditional airline award ticket. Plus, there are no extra fees or taxes.
Almost any flight you find through Google Flights can be booked straight through the Chase portal. Better yet, get the cheapest flight deals sent to you with Thrifty Traveler Premium. Just about every flight deal we send our members can be booked with Chase Ultimate Rewards points through the travel portal.
And don't forget to use up your $50 credit for booking a hotel through the Chase Ultimate Rewards travel portal.
Use Points to Stay at Airbnbs
If you have a stash of Chase Ultimate Rewards points – or even if you decide to open a Chase Sapphire card as a new member – you can now use those points for purchases beyond flights and hotels.
Through at least June 30, 2022, you can use points through the new Pay Yourself Back feature to cover purchases at Airbnb. And just as when you book flights or a hotel, each point is worth 1.25 cents on the Preferred Card and 1.5 cents with the Reserve.
That means you can cover a $250 Airbnb stay using just 20,000 points from your Preferred Card. This is huge, as Airbnb doesn't have its own points program to book a place on the home share platform. Now, you've got an easy-to-use workaround to make it happen.
So how does it work? It's a lot like the Capital One Purchase Eraser feature: Just charge an eligible purchase to your Chase Sapphire card, and go back into your account and wipe it from your statement with points.
First things first: All you need to do is pay for your upcoming Airbnb with your Chase card. Normal Airbnb stays should qualify, but so do Airbnb Experiences!
After making that purchase, you can simply log into Ultimate Rewards on desktop or through the Chase mobile app and select "Pay Yourself Back" from the drop-down menu. Once here, you will be able to select from recent eligible transactions up to 90 days prior and choose to redeem points for all or a portion of the purchase.
Use Chase Transfer Partners for More Value
If you're looking to get the most bang for your buck from your Chase points, look no further.
In addition to the Chase Travel Portal and the Pay Yourself Back benefit, you can also transfer Chase Ultimate Rewards points directly to more than 10 airlines and three hotel brands. 
That portfolio has grown with the recent addition of Air Canada's Aeroplan, a solid program for booking many flights. All those options give your points immense flexibility that shouldn't be overlooked. And in many cases, sending your points to Chase transfer partners can get you far more value – especially if you're looking to fly first and business class.

| Program | Type | Transfer Ratio | Transfer Time |
| --- | --- | --- | --- |
| Aer Lingus | Airline | 1:1 | Instant |
| Air Canada Aeroplan | Airline | 1:1 | Instant |
| Air France/KLM | Airline | 1:1 | Instant |
| British Airways | Airline | 1:1 | Instant |
| Emirates | Airline | 1:1 | Instant |
| Iberia Plus | Airline | 1:1 | Instant |
| JetBlue | Airline | 1:1 | Instant |
| Singapore Air | Airline | 1:1 | 12-24 hours |
| Southwest Airlines | Airline | 1:1 | Instant |
| United Airlines | Airline | 1:1 | Instant |
| Virgin Atlantic | Airline | 1:1 | Instant |
| World of Hyatt | Hotel | 1:1 | Instant |
| IHG | Hotel | 1:1 | 1 day |
| Marriott Rewards | Hotel | 1:1 | 2 days |
There's a reason we consider Chase points so valuable. There are a lot of sweet spots here to highlight.
Want to fly to Europe? Transferring your Chase points to Iberia opens up one of the cheapest ways to get to Europe – in either economy or business class. For just 34,000 miles, you can get to Madrid (MAD) and back almost any time of the year. Iberia's business class starts at only 68,000 miles round trip from the East Coast or Chicago-O'Hare (ORD), less than what most airlines charge to fly economy!
British Airways offers one of the best ways to get to Hawaii using points. For just 26,000 miles, you can fly from Los Angeles (LAX) or Phoenix (PHX) direct to the islands on American Airlines – when American itself charges 45,000 miles or more for the exact same flights.
Virgin Atlantic is one of our favorite ways to save SkyMiles and book flights on Delta. Though it's taken a hit lately after a major devaluation, their partnership allows you to book Delta One business class (including Delta One Suites) to Europe for just 50,000 miles each way – when Delta often wants $5,000 or 200,000 SkyMiles or more for a trip to Europe in business class. Read our guide on how to book Delta One Suites for cheap by transferring Chase points!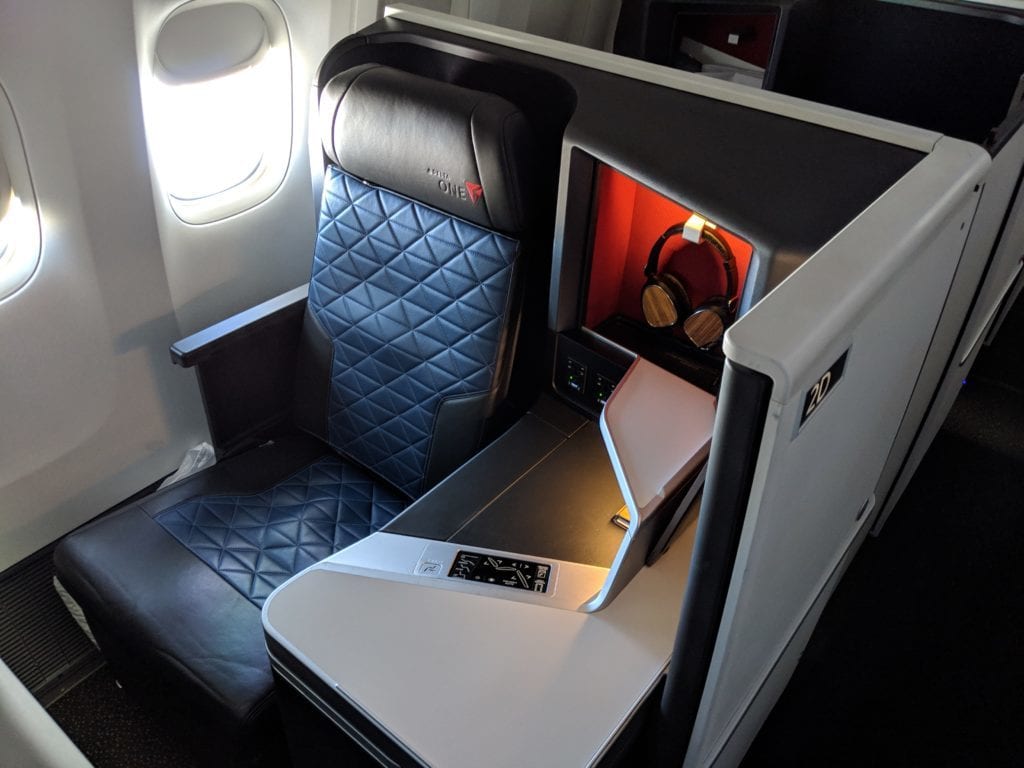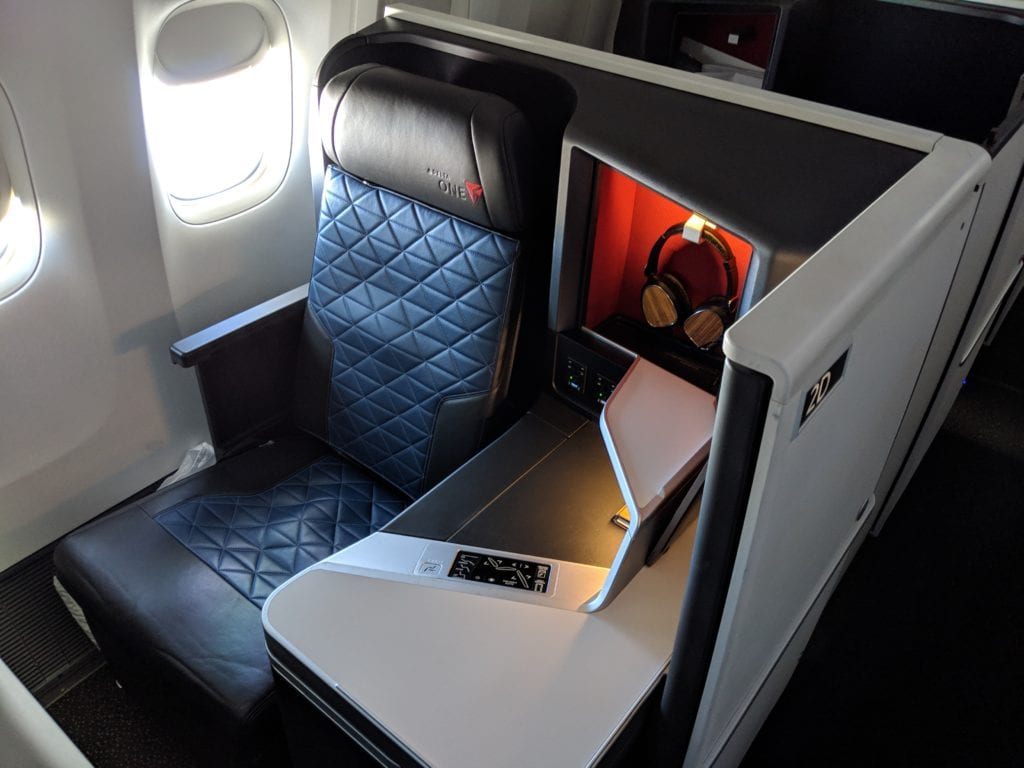 Read More: 11 Great Ways to Spend Chase Ultimate Rewards Points
Take the Next Step with the Chase Freedom Cards
After you have responsibly met the spending requirement to earn your big bonus, take a hard look at either the Chase Freedom Flex℠ or the Chase Freedom Unlimited® cards. They form a perfect tandem with your Sapphire Preferred Card.
While Chase markets both of these cards as no annual fee cashback credit cards, they get exponentially more valuable if you hold either (or both) of them with a Chase Sapphire card. That's because you can transfer the cashback earned from either card directly into your Chase Ultimate Rewards account, turning that cashback straight into Chase points.
That's important because once you do, the points will be worth either 1.25 cents each if you hold the Sapphire Preferred.
Most importantly, these cards are more lucrative for some of your everyday expenses rather than simply continuing to swipe your Preferred.
Let's take a look below at the benefits offered by each of the Freedom cards.
Read More: Chase Freedom Flex vs Freedom Unlimited: Which Card is Right for You?
Chase Freedom Unlimited
Welcome Offer Bonus: Earn an additional 1.5% cash back on everything you buy (on up to $20,000 spent in the first year) – worth up to $300 cash back!
Earn 5% cashback on travel booked through the Chase Ultimate Rewards portal starting Sept. 15, 2020.
Earn 3% cashback on dining
Earn 3% cashback at drugstores
Earn an unlimited 1.5% cashback on all other purchases.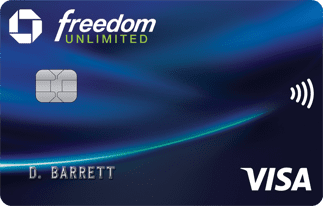 Learn more about the Chase Freedom Unlimited®. 
Chase Freedom Flex
Welcome Offer Bonus: Earn a $200 bonus after spending $500 in the first three months of card membership.
Earn 5% cashback on rotating quarterly categories on up to $1,500 of spending which could include:
Earn 5% cashback on travel booked through the Chase Ultimate Rewards portal
Earn 3% cashback on dining, including takeout and delivery services
Earn 3% cashback at drugstores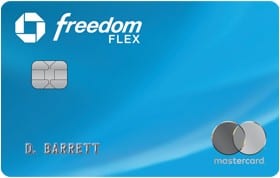 Learn more about the Chase Freedom Flex. 
Bottom Line
If you recently got in on the Chase Sapphire Preferred 80,000-point offer, your journey is only beginning. Make sure you meet that spending requirement responsibly and take a hard look at the Freedom cards after you have satisfied that requirement.
And most importantly, have fun putting your big points bonus to use. After all, that's what they're there for.