Want to cancel a Chase card and make sure you don't lose your valuable Ultimate Rewards points? Would rather have Ultimate Rewards points than cash back on your Chase Freedom card?
If you said yes to any of these things, you'll want to know how to transfer points between your Chase cards. Lucky for you, it's easy.
Here's what you need to know.
Why Would I Transfer My Chase Points Between Cards?
There are a few reasons you'd transfer your Ultimate Rewards points between cards. Here are a few:
You're closing a card and have points remaining on that card (but have another Chase card to transfer to).
You have a cash back card like the Chase Freedom card or Chase Freedom Unlimited and would rather have Ultimate Rewards points than cash back from spending on that card.
You want to strategize the use of your different Chase cards' earning categories.
The opportunities to transfer points here can work to your advantage if you're looking to maximize your Ultimate Rewards points. You could use your Chase cards to each of their benefits, and maximize the number of points you earn on each purchase.
Chase Freedom Card Points Strategy
The Chase Freedom cards don't offer earth-shattering welcome bonuses, but can be a great way to keep racking up those valuable Chase points.
But you're not getting the Freedom cards for a big sign-up bonus. Instead, both cards are worth considering for the long-term value they provide alongside your Sapphire card.
Because the cashback can be transferred into Ultimate Rewards points, these points can go even farther. That's because, with a card like the Chase Sapphire Reserve, every point in your account is worth 1.5 cents toward travel. Combined with the Chase Freedom's 1.5% earning rate, you're effectively earning 1.5x Ultimate Rewards points on every purchase you make.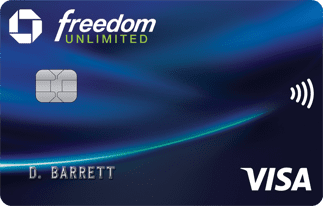 Click Here to learn more about the Chase Freedom Unlimited card.
With the regular Chase Freedom card, you can earn 5% cash back on rotating categories up to $1,500 every three months. Recent bonus categories have included purchases at Walgreens, Lyft, gas stations, wholesale stores like Costco and department stores, to name a few.
If you can take advantage of the categories each quarter and spend $1,500 total, you would only have to spend $6,000 annually to earn an additional $300 cash back or 30,000 Ultimate Rewards points. While it doesn't beat a big sign-up bonus, that's tough to beat for everyday spending.
Click Here to learn more about the Chase Freedom card.
It is important to note that you cannot transfer Ultimate Rewards points to cash back on your Chase Freedom cards. However, you can transfer cash back to UR points.
Read more about the Chase Freedom cards and which may be the best fit for you. Both are no annual fee cards that can really help you maximize your spending in each category.
How to Transfer Points Between Chase Cards
Log in to the Ultimate Rewards portal, and you'll see this menu bar. Click "See More" to find the "Combine Points" icon.
Then, you'll choose which cards you'd like to move points from and to. I needed to close my Chase Ink Business card, so chose to transfer my points to my Chase Sapphire Preferred card.
You'll note that you also have the option to transfer points to a household member (or company owner if it's a company card). You need to have the same address to add that household member and transfer points to them.
On the next page, you'll select how many points you'd like to move. In this case, I'm closing the card so I selected to move all my points.
Finally, you'll review the details of your points transfer. Chase provides details on the left hand side of the points move. Simply hit "Confirm & Submit" to move your points.
And that's it! This is a super-simple interface that allows you to move points between accounts. As mentioned above, this allows you to make the most of the different points-earning perks of your different Chase cards and maximize your earning potential.
Bottom Line
Whether you're closing a card or looking to optimize your Ultimate Rewards points, Chase makes it easy to transfer points between your Chase accounts. Read more about our favorite Chase cards: the Chase Sapphire cards and the Chase Freedom cards to stock up on those Ultimate Rewards points.