A year ago, the rapid rollout of COVID-19 vaccines had everyone hoping for a return to normal in life and in travel. Fast forward to the present day, and it feels like there's more up in the air than ever.
Just one thing is clear: We're not back to normal yet. The uncertainty that has clouded travel for nearly two years is still hanging over us. But we're confident 2022 will be better: Travel will come back … because it has to. It's too important.
We don't have a crystal ball, but here's a look at the trends, news, and insights that will shape the next year of travel.
Flight Disruptions Will Continue
The writing is on the wall: The mass cancellations are going to continue well into 2022.
Things undeniably hit a breaking point over the Christmas and New Year's holiday travel period, as nearly every airline in the country, big and small, canceled hundreds of flights a day for days on end – while delaying thousands more. All told, U.S. airlines have canceled tens of thousands of flights just since the run-up to Christmas.
Why? The airlines are getting battered by a perfect storm of snowy weather sweeping across the country combined with a fast-spreading Omicron that has raced through their crews, leaving them shorthanded and unable to operate their flights as planned. It can't get much worse than this. As travel drops off after the holidays and a wave of COVID-19 infections subsides, it should improve.
But that doesn't mean this problem is going to disappear anytime soon. Airline CEOs themselves have admitted that.
"Things are likely to get worse before it gets better," JetBlue CEO Robin Hayes told ABC News last week.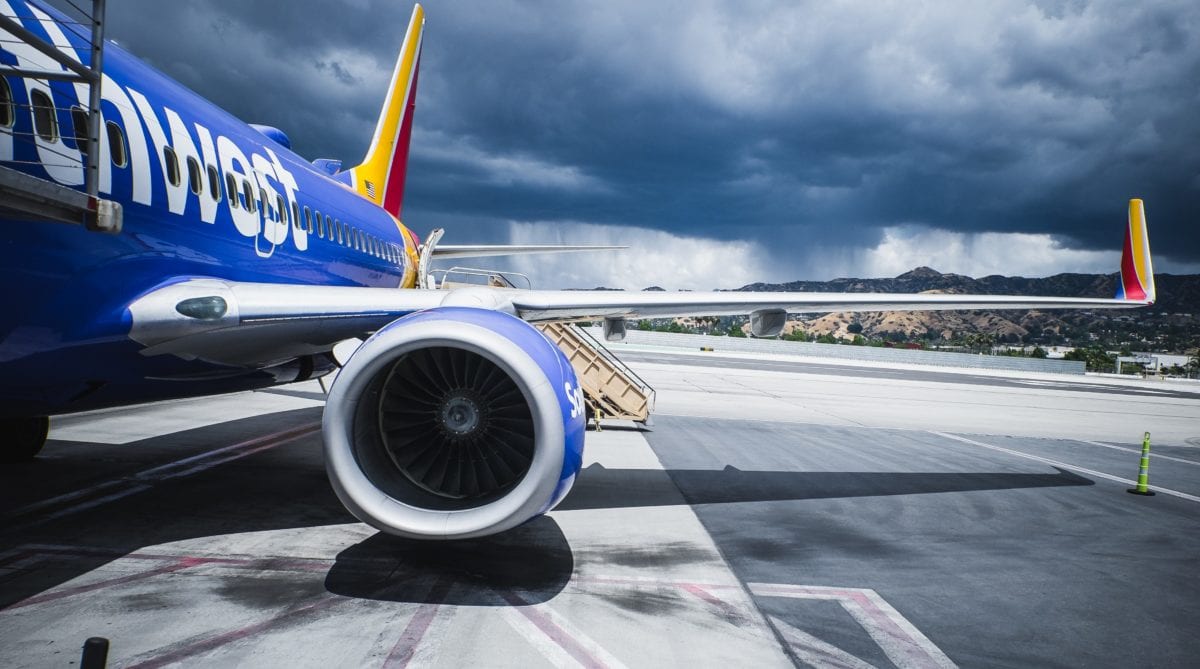 The causes are bigger than just bad weather or the Omicron variant. From several rounds of mass cancellations at Southwest to a historic meltdown at Spirit Airlines and even an Easter 2021 disaster for Delta, we saw airlines canceling flights by the hundreds or thousands throughout 2021. It just keeps happening.
Read more: Airlines Can't Stop Canceling Flights: Here's What You Can Do
It all comes down to a common problem: Airlines are much smaller than they were heading into the pandemic. And with travel on the rise, they've been stretching themselves too thin to sell as many seats as possible … without leaving enough wiggle room to recover when things go wrong.
It will take airlines time to grow, and it won't happen overnight. Until then – or until they face penalties for repeatedly failing customers – these disruptions will persist in 2022.
Read our op-ed calling for greater rights and protections for U.S. travelers
International Travel May Get a Bit Harder…
International travel just feels more than a bit tricky right now, doesn't it?
While some travelers have pulled out their passports in the last year, others have put off bigger trips abroad until testing requirements – and the threat of getting stuck abroad – disappear. When that may happen is a massive question mark in 2022.
International travel restrictions are changing constantly, from country to country. In response to the Omicron variant, many countries around the world have added secondary testing and even quarantine requirements.
Over in Europe, the U.K. has added several testing requirements. Even fully vaccinated travelers visiting France, Ireland, and Switzerland now need a negative test before departure. The Netherlands has basically shut out American tourists altogether by requiring a quarantine of up to 10 days.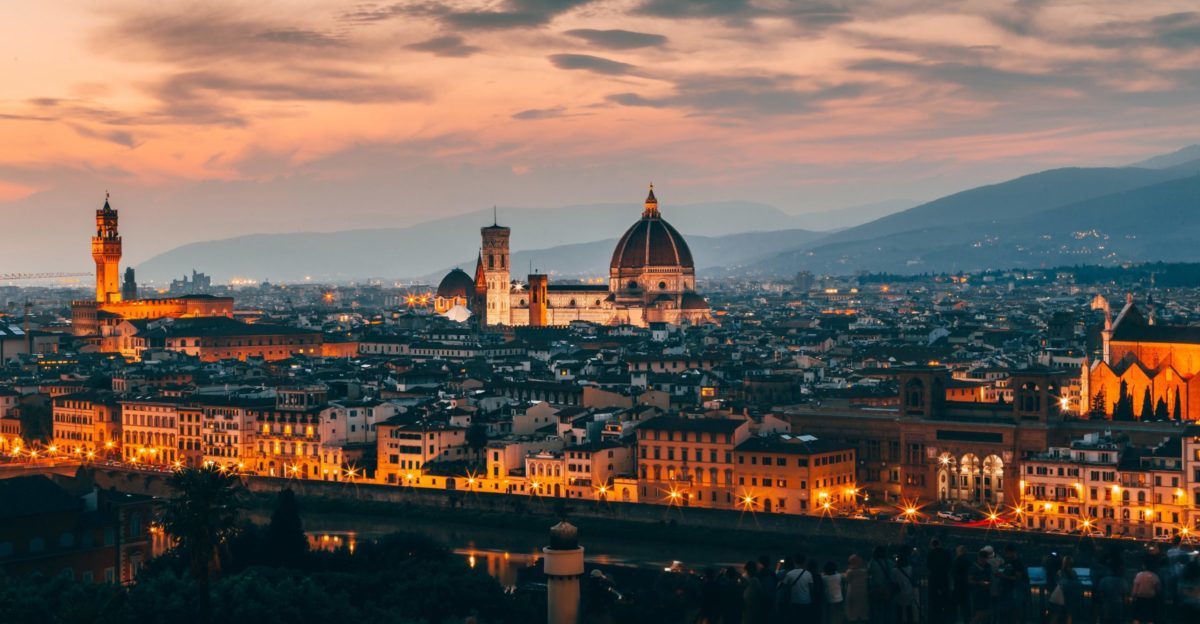 But perhaps the biggest roadblock in international travel is the requirement to get a negative COVID-19 test before flying back to the U.S., regardless of your vaccination status. Thanks to the emergence of the Omicron variant this fall, that testing measure got even stricter: You now need a test just one day before departure.
As COVID-19 cases skyrocket due to the Omicron variant, the possibility of testing positive right now seems higher than ever. While research has consistently shown that outcomes from this latest variant are less severe, that won't save you from being required to quarantine in a foreign country for an extra week or more if you test positive. Gulp.
But this, too, shall pass. Just as we saw countries throughout Europe and across the globe steadily reopen to Americans throughout 2021, these restrictions should fade away as we get the pandemic back under control again. And eventually, the testing requirement will disappear?
When? We just don't know. But it's not hard to imagine that international travel could be much, much easier by the end of 2022… if not significantly sooner.
… Then Take Off Later This Year
Whenever all the stress surrounding international travel fades away, travel is going to take off like a rocket.
We've already seen domestic travel return to pre-pandemic levels in the U.S. As countries peel back entry restrictions and testing requirements to return to the U.S. eventually disappear, that could quickly happen with international travel, too.
We know one thing for certain: There is so much pent-up demand for travel. People who have canceled and put off big trips abroad are hungry to make up for lost time. In many cases, that feeling of lost time combined with the money they've saved from traveling less over the last few years will bring travelers out of the woodwork just as soon as they feel ready.
You can see that searches for international flights have lagged domestic searches for more than a year in this data from Kayak Flight Trends.

There's something stopping many would-be international travelers from getting back out there. If (and when) those barriers are gone, that could change rapidly.
Vaccine Mandate for Domestic Travel? Maybe, Maybe Not
Bringing your CDC vaccination card will be a must for many international destinations. But will the U.S. make proof of vaccination mandatory to get on a plane?
It's been under debate for more than a year now. That debate is certain to stretch into 2022.
Soon after taking office last year, President Joe Biden's administration flirted with a vaccination mandate for domestic travel before siding against it. But with COVID-19 cases on the rise again, the idea has gained even more steam in the White House.
"When you make vaccination a requirement, that's another incentive to get more people vaccinated. If you want to do that with domestic flights, I think that's something that seriously should be considered," Dr. Anthony Fauci, Biden's top pandemic adviser, told MSNBC in late December.

A vaccination requirement for travel within the U.S. would undoubtedly spur many legal challenges and could be difficult for airlines to enforce. And the airlines themselves may not embrace the idea, as nearly 40% of the country – and therefore some of their potential customers – remains unvaccinated.
Whether or not it happens will likely hinge on what comes next.
If the current rise and eventual fall of COVID-19 cases spells the slow but eventual end of the pandemic, the Biden administration may not want to expend the political capital it would take to implement and enforce a vaccination mandate. But if the pandemic drags on longer, their thinking may change.
Mask Mandates Will Stick Around For Now
We know you're tired of wearing them, but mask mandates on planes are here to stay – at least for a while.
Since the early days of the pandemic, masks have been required on almost every airline. When Biden took office, it became federal law. And Biden has extended that mandate three times now: After the latest extension, it's currently set to expire March 18, 2022.
But at least now, it seems all but certain to be extended again. The Biden administration has repeatedly signaled so.
"I don't think so," Fauci quickly responded last month when asked if the need for masks on planes will disappear. "I think when you're dealing with a closed space, even though the filtration is good, that you want to go that that extra step when you have people … I still believe that masks are a prudent thing to do, and we should be doing it."
Don't get me wrong: Mask mandates on planes will disappear at some point. But at this rate, they may hang on longer than most of the other hallmarks of flying during the pandemic.
Cheap Flights Aren't Going Anywhere
I promise 2022 isn't all bad news. Here's the best news of all: Cheap flight deals aren't going anywhere this year. 
Throughout much of the pandemic, we've seen some unbelievably cheap fares to almost any corner of the U.S. Just check out our round-up of the best flight deals from 2021 and you'll see. Paying $123 for a roundtrip flight to Hawaii is unheard of, as is a $76 fare to Puerto Rico and back. Even flights to Europe dropped to record lows, with fares regularly under $300 – and occasionally under $200.

As we move into the next stage of the pandemic, there are a handful of factors that will drive flight prices. On the downside, fuel prices have been climbing for months, and airlines have admitted they're sure to pass on some of those costs to consumers in the form of higher fares.
But here's the gamechanger: Competition between airlines is tighter than ever. Airlines big and small are battling it out for your business, constantly cutting fares in an effort to undercut their competitors.
That's a recipe for more cheap flights, and it's why we're still bullish on the future of great deals. We're already finding some unthinkably cheap fares for 2022 trips. Think $206 flights from Minneapolis-St. Paul (MSP) to Cancún (CUN), roundtrip flights to Hawaii for just $123, $76 fares to Las Vegas (LAS) and back, and many more.

Want the heads up on these amazing fares? Sign up for Thrifty Traveler Premium, our international and domestic flight deal service, for just $7.99 a month.
Tons of New Ways to Fly to Europe
Airlines made their plans for 2022 months ago. This year is supposed to be all about Europe.
Remember what we said about international travel exploding later this year? That's what the airlines are forecasting, too, with a keen eye on Europe as travel rebounds in a big way. United CEO Scott Kirby proclaimed that summer 2022 will be "the busiest over the Atlantic ever" last year.
That was before the emergence of the Omicron variant, which could set those plans back a bit. Regardless, airlines have a lot of new and expanded routes to Europe on the docket for 2022.
Delta is planning to nearly double its transatlantic flights compared to 2021, unpausing or launching new routes to Brussels (BRU), Copenhagen (CPH), Prague (PRG), and Zurich (ZRH)
No airline has gone bigger on Europe than United, which plans to add more flights to London-Heathrow (LHR) and other popular destinations like Rome (FCO) and Milan (MXP), plus start quirky service to off-the-beaten-path destinations like Bergen (BGO) in Norway, the isles of Tenerife (TFE) and Palma de Mallorca (PMI) in Spain, and even Ponta Delgada (PDL) in the Azores
Finnair is set to add new U.S. routes to Dallas-Fort Worth (DFW) from its hub in Helsinki (HEL), while Iberia will finally fly from Madrid (MAD) to Washington, D.C.-Dulles (IAD) and add flights to Dallas, too.
Ultra-low-cost carriers are making a comeback to the U.S. in 2022, with Norse Atlantic Airways and PLAY – successors to Norwegian and WOW Air – due to start transatlantic flights over the summer.
Bottom Line
For now, we're all in a bit of a holding pattern. But there are better days ahead.
Travel is coming back in full force sooner rather than later. It's impossible to say when, but it seems safe to say the end of 2022 will look much different than the start for travelers.