It's a brand new month, and there's a brand new way to use some Chase Ultimate Rewards points from cards like the Chase Sapphire Preferred® Card or your Chase Sapphire Reserve®.
Chase on Friday rolled out a 25% bonus on transfers to Air France/KLM Flying Blue, a great mileage program to get from the U.S. to Europe – or even from the mainland to Hawaii – using fewer points. This transfer bonus runs through May 15, so you've got plenty of time to scheme a way to put it to use.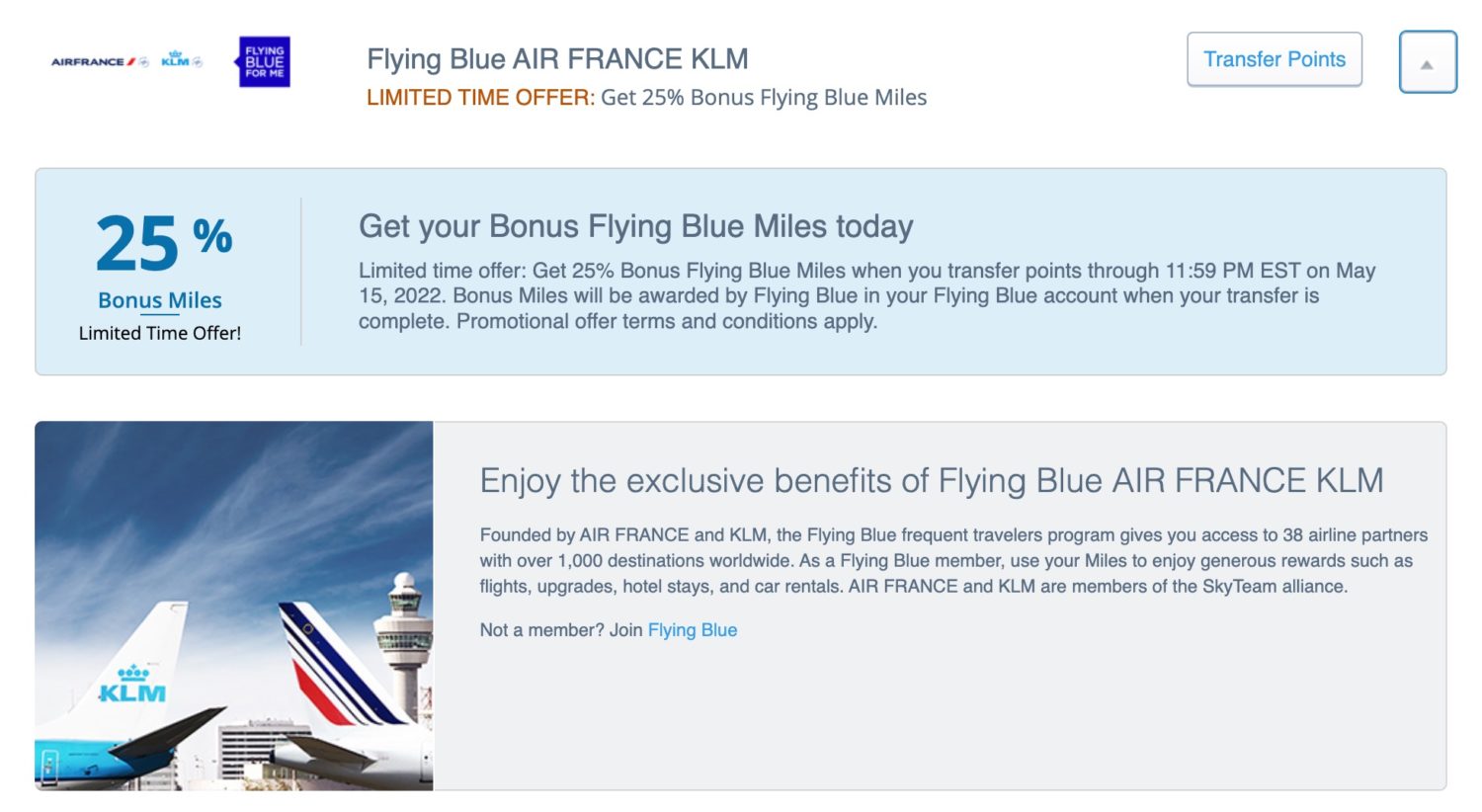 Not sure where to start? Read our guide on Chase transfer partners and how to make it happen!
Using transfer partners like Air France/KLM is one of the best ways to use Chase points for even more value. And these transfer bonuses make it even better – think of it as a way to get some free airline miles. Chase hasn't been as generous with rolling out these bonuses as other banks like American Express and even Capital One, so it's nice to see this bonus to Air France.
No matter how appealing a 25% bonus might be, you should never transfer credit card points willy nilly. This is a one-way street: Once you send your credit card points to an airline account, you can't get them back. That means you'll want to have a purpose for these miles.
Fortunately, there are some great ways to put this bonus to use…
Best Ways to Use This Bonus
We'll never turn down some free Flying Blue miles.
This is the combined mileage program for Air France and KLM, and it's one of the best ways to book flights with SkyTeam airlines including Delta, Korean Air, and Air France or KLM, of course.
It's a great way to fly to Europe and back – especially if you want to do it in KLM business class or Air France business class. Whether you want to get to Paris-Charles de Gaulle (CDG), Amsterdam (AMS), or connect almost anywhere in Europe for just 55,000 miles. With this transfer bonus, you'd need just 44,000 Chase points to make it happen. 
But it gets even better with Flying Blue Promo Rewards, the monthly list of discounted routes between the U.S. and Europe. With the latest rendition of this promo, you can currently book one-way business class flights from Houston-Intercontinental (IAH) for less than 40,000 miles. Factor in this transfer bonus, and you can transfer just 32,000 Chase points and get enough to book.
These promo rates are available for travel all the way through September 30, 2022 – though availability is quite sparse, so you'll need to be flexible. And you need to book by April 30 to get these deeply discounted rates stacked with the Chase transfer bonus.
Of course, you can also book economy awards to Europe using Air France and KLM miles – including one-way trips from several U.S. cities for less than 20,000 miles. But Flying Blue passes on some hefty cash surcharges on award tickets that make it less appealing for economy prices, while it can easily be worth paying $228 or so for a one-way business class ticket for Europe given those flights typically cost $5,000 or more.
It's a great ride across the Atlantic ocean whether you're flying with Air France or KLM.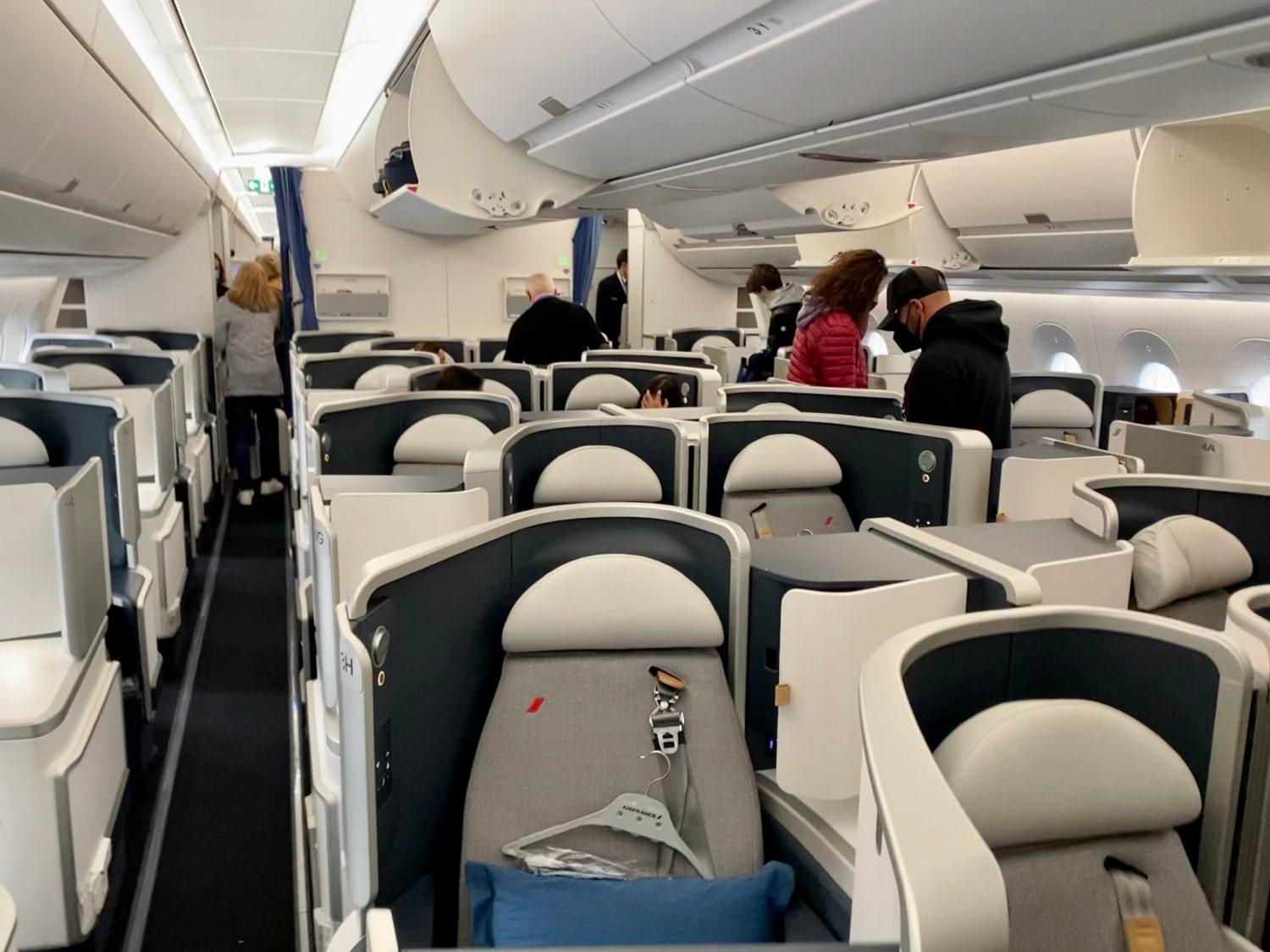 Read our full Air France business class review!
But our favorite way use Air France and KLM miles isn't to fly either European airline. Why not use this bonus is to fly from the continental U.S. to Hawaii on Delta? No matter whether you're flying nonstop from the West Coast, making the long trek from New York City (JFK) or Boston (BOS), or starting from a tiny airport in the Midwest, you can book from just 35,000 miles to any of the Hawaiian islands and back.
At that rate, you could transfer only 28,000 Chase points and have enough for a trip to Hawaii. That's a steal. Just keep in mind you'll have to be extremely flexible to make it work at these rates – read our guide on how to book Delta flights to Hawaii for just 35,000 miles using Flying Blue.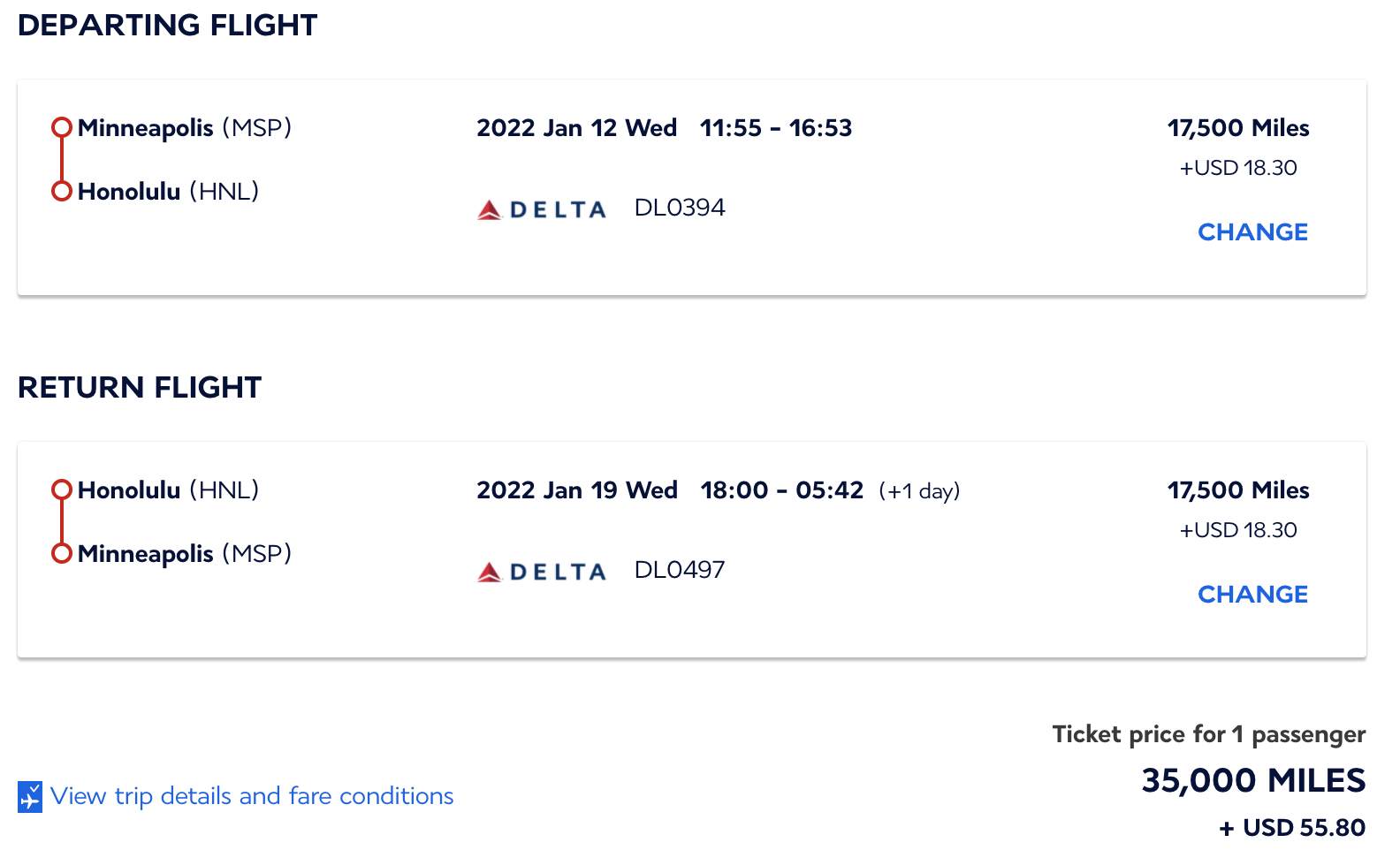 Thrifty Traveler Premium members previously got an alert for some incredibly rare award space to fly nonstop to Hawaii on this route. Get award alerts and cheap fares sent straight to your inbox for just $7.99 a month!
Bottom Line
Transfer bonuses like this one are great – it means you need fewer points to book your next getaway. And a 25% bonus when transferring Chase points to Air France/KLM Flying Blue is a great one.
Just be sure to use it by May 15 when this promotion expires.
Lead photo courtesy of Chris Lundberg via Flickr