It's undeniable: Flights are more expensive right now. After two years of unbelievable bargains tempting them to leave home, Americans are suddenly seeing pricey flights. But you don't need to scour the globe to find a good deal – just look north.
While domestic flights seem more expensive than ever, cheap flights to Canada are out there. Whether you're planning a trip to the Canadian Rockies, want to check out Montreal or Toronto, or head for the coast of Vancouver and head up to Whistler, you can get there for less – sometimes under $200 roundtrip!
And the timing couldn't be better. As of April 1, Canada has dropped all its testing requirements for all fully vaccinated travelers arriving by air, land, or sea. There's so much to do north of the border, and it's suddenly way, way easier to get there.
Whichever popular Canadian spot is on your list this year, there might just be a cheap flight to get you there.
Check out some of the other best destinations with cheap flights in 2022!

Cheap Flights to Vancouver & Whistler
The landscape of British Columbia is jaw-dropping. No matter where you go, your journey will start with a cheap flight to Vancouver (YVR).
Our Thrifty Traveler Premium members have seen firsthand how cheap it can be to get to Vancouver with regular flight deal alerts, including this latest one with great availability this spring and fall.

Sign up to get cheap flight alerts for free – or upgrade to get 10x as many flight deals from your home airport with Thrifty Traveler Premium!
Vancouver is a perfect starting point to plan a vacation. For one, the city of Vancouver is a week's worth of fun all by itself. Spend the day in the city's Gastown neighborhood to find the best contemporary cuisine in a historic neighborhood. Or rent a bicycle and take a lap around the city's famed Stanley Park, which is, for my money, the best urban park in the world.
Want to get out of the city? Consider a day trip up to Whistler, B.C. which is just a 90-minute drive from downtown Vancouver. It's a world-class ski destination if you want to hit the slopes, but don't sleep on Whistler as a summertime destination, too. The town's mountain biking and hiking scene makes it a vibrant place all year round.

As you can see, getting yourself up to Vancouver doesn't have to be expensive, either. This WestJet fare, bookable with SkyTeam partner Delta, would only cost you $174 from southern California.
The coastal mountains of British Columbia are beautiful and are chock-full of activities all year-round.
Cheap Flights to the Canadian Rockies and Banff
Calgary might not move the needle for many travelers, but Calgary's airport (YYC) is a gateway to some of the most beautiful places in North America.
But if you're flying into Calgary, you might as well visit – especially if you love rodeo or country music. The Calgary Stampede is a legendary event and week-long party in Calgary. It runs from July 8-16 this year, so grab a cheap flight and visit if that tickles your fancy.

Of course, the most popular reason to travel to Calgary is to get to the Canadian Rockies. Banff is a special place, with some of the most serene, beautiful mountains around. Spring for a night or two at the idyllic Fairmont Banff Springs or at least visit the classic property.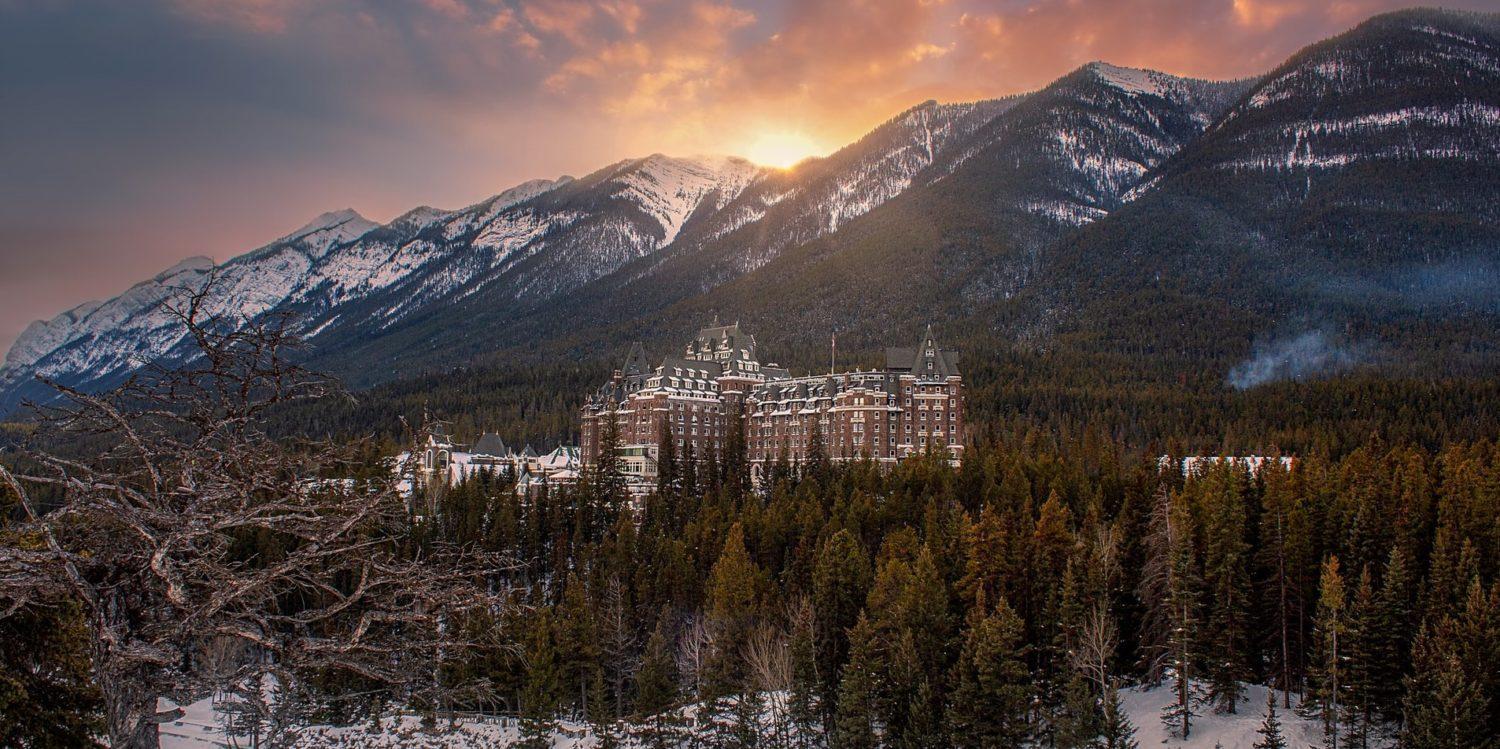 Banff doesn't have to be as expensive as the Banff Springs, though. Families can navigate the Banff area on a budget, too. Head down the highway to discover Lake Louise, another a one-of-a-kind destination. The lake itself is screensaver beautiful and features tons of world-class hiking and sightseeing. It's also home to a pricey Fairmont property that is right on the lake.
Both Banff and Lake Louise are great ski destinations, too. You could also head a bit west for Kicking Horse and Revelstoke, both freeskiing mecca home to a seemingly limitless amount of snow every year. They're part of the so-called "Powder Highway" for a reason.

So book a cheap fare like this one and get to Calgary for less this year. Whether you're in for a wild week at the rodeo or looking to shred some powder, you won't regret visiting the Canadian Rockies.
Cheap Flights to Toronto
Toronto is one of our great North American cities for a reason. It's a massive, diverse, and eclectic metropolitan area and could entertain any traveler.
If you want to really dive into Canadian culture, go take in a Toronto Maple Leafs hockey game. Toronto is crazy about their Leafs – consider them the Yankees or Cowboys of Canadian sports – and they play between late September and April (or later when they make the playoffs) every year. Plus, Toronto-Pearson (YYZ) is a major gateway airport for flights around the world, bringing lots of competition from airlines. And that raises the possibility for cheap flights.
Just recently, in fact, Thrifty Traveler Premium members were sent some fantastic fares to the cultural hub.

Pick a city in the U.S. and yo could get to Toronto for cheap: Los Angeles (LAX), Phoenix (PHX), Raleigh (RDU), Orlando (MCO), and Chicago (ORD) were all featured on this deal, along with many departure cities for flights this year. Believe it or not, the cheapest fares were from Fort Lauderdale (FLL).

You won't find a cheaper, nonstop option to get north of the border in just a few quick hours.
Cheap Flights to Montréal
Montréal is a little slice of Europe right here in North America. The French-speaking city is proud of its heritage and looks more like a city you'd find in France than Canada.
Old Montréal is a must-see with the Rue Saint Paul and the Basilica being two of the highlights.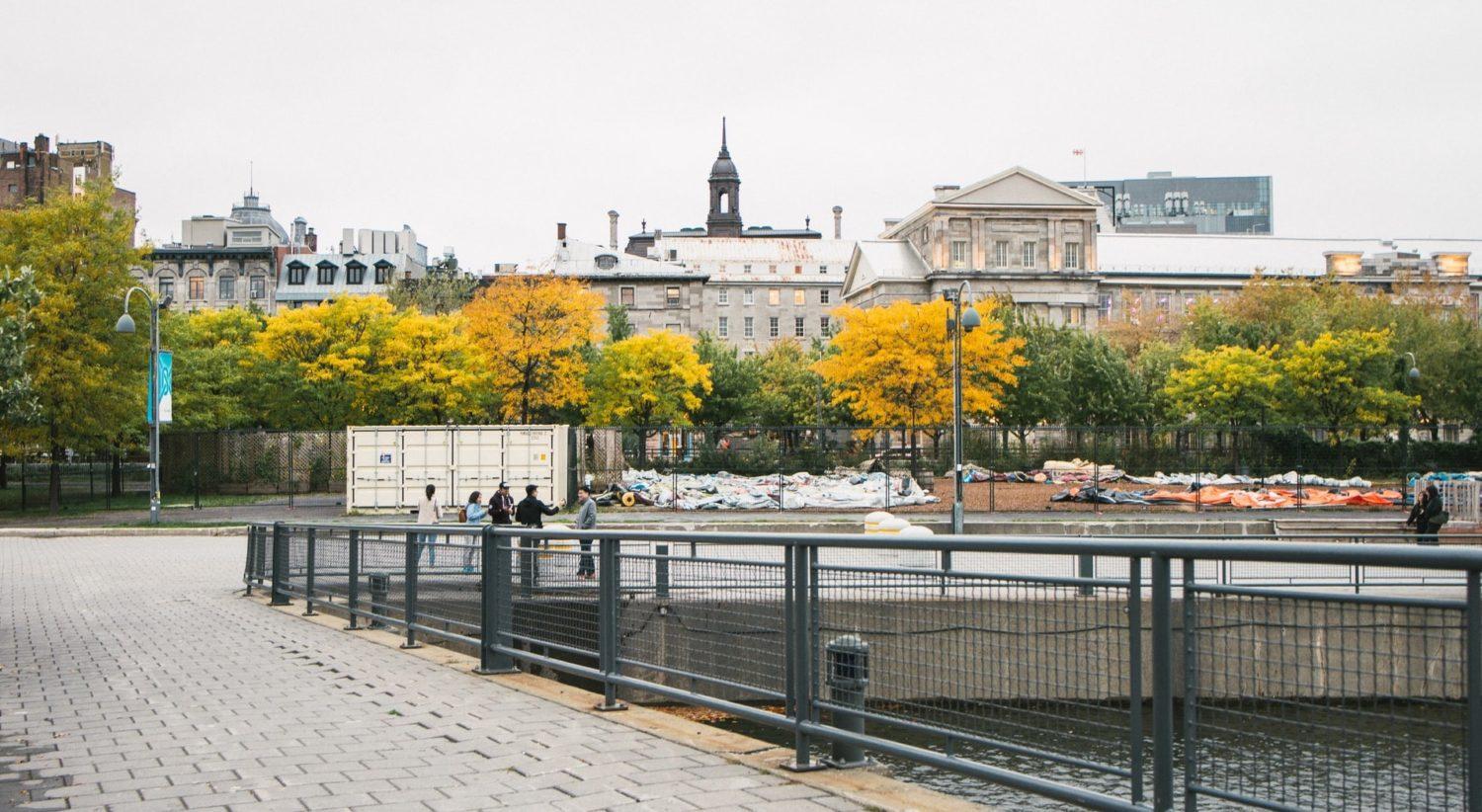 Like its rival neighbor to the south of Toronto, Montréal is also hockey-crazed. The Montréal Canadiens are the winningest franchise in NHL history and feature an in-stadium atmosphere that remains unbeaten.
There's another major sports draw for Montréal, however. It's the Formula 1 Canadian Grand Prix (June 17-19), and it was one of the first F1 races in North America. Now, the sport is exploding in popularity, and the trek to Montréal is something auto racing fans are considering.
But what am I missing? Oh yeah … cheap flights!

Montreal is an underrated international gateway itself. It has a big network of nonstop flights in and out of the United States, too. Just look at this long list of nonstop flights we sent out on our last Montréal deal. This nonstop fare from New York City-LaGuardia (LGA) is a great example.

Bottom Line
It's time to head north again.
Getting into Canada is easier than it's been in more than two years, as fully vaccinated Americans no longer need a test to get in. But best of all, fares to some of the most popular Canadian destinations are dropping, too.