Black Friday shopping savings are in full swing, and you may not find an easier way to save big bucks on Amazon than this.  Some American Express cardholders can easily save up to $80 on their purchases from Amazon or more with this latest promo.
Amazon and American Express regularly team up for these promos that unlock huge savings when using Amex Membership Rewards points toward your purchase, but this offer coinciding with Black Friday is the best we've seen yet. And best of all, you only need to use 1 Amex point to trigger the savings. 
Exactly what savings you get will vary. Some cardholders will be eligible for the full 50% off to save up to $80, while others may see smaller discounts like 30% off for up to $50 in savings or 15% off to save up to $15. And still others may not be targeted for this promo at all – especially if you've used these offers recently before.

Check your Amex offers, too! You could stack these savings with an offer to earn 6x points on Amazon purchases!
All you need to do is link your Amex Membership Reward-earning credit card to your Amazon account. Then just activate the discount through the promotional page, add items shipped and sold by Amazon to your cart, then apply a single Membership Rewards point to your purchase to unlock these savings.
This promo is targeted, so not everyone is eligible. If you get a blank screen on the promo page, you aren't eligible. No luck? Check to see if you're targeted for a different promo with smaller savings, like $10 off a $100-plus Amazon purchase.
But hurry! Amazon says this promotion could disappear fairly soon based upon how many people use it.
Wanna save on flights, too? Here's our No. 1 tip: Always start your search using Google Flights.
Here's how it works…
How to Save Up to $80 On Your Amazon Order
First things first, you need an American Express card that earns Membership Rewards points, like the Platinum Card® from American Express or the American Express® Gold card. Co-branded Delta cards or hotel chain cards won't do the trick.

You'll need to link your Membership Rewards account with Amazon, which you can do by

clicking here.
The most important step: See if you're eligible by heading to the promo page! 
Add up your purchases to your Amazon cart. These items must be sold and shipped by Amazon to qualify for the discount. Check on the item page or in your cart – here's what to look for: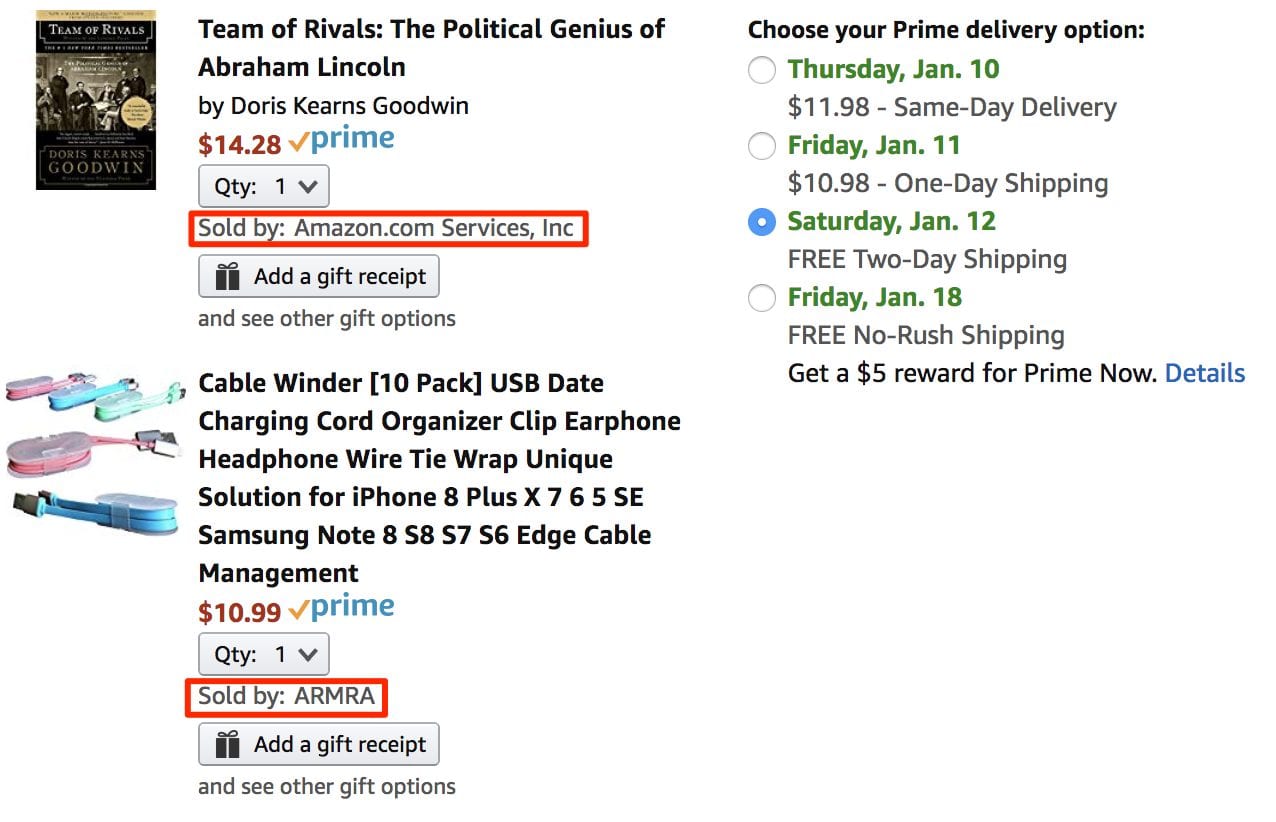 While Amazon gift cards won't qualify for this discount, other third-party cards will. For example, you could buy Airbnb, Southwest Airlines, Starbucks, or Uber gift cards and get the $80 discount.
When you're ready to check out, choose your American Express card as payment and pay for at least a portion of your order with Membership Rewards points.

For the best value, just type in ".01" under "Apply American Express Membership Rewards Points."

This will put a single point and unlock your discount.

Finish your purchase and save up to $80!
Make sure to check your payment method after you take advantage of this deal and before making a future purchase. A few members of the Thrifty Traveler team have used this promo and the next time they tried making a purchase on Amazon, the payment method defaults to paying entirely with Membership Rewards. 
Bottom Line
These promos are an easy way to save up to $80 if you have shopping to do at Amazon. And we all know you've got a cart full of Amazon goodies waiting to be purchased.
Check to see if you're eligible for one of these discounts!