Amex and Marriott have teamed up with an excellent new Amex Offer to help you save on an upcoming stay at Marriott properties in the U.S., Canada, Mexico, and the Caribbean this summer, fall, or even into 2024.
Spend $300 or more at an eligible Marriott property and you'll get $120 right back as a statement credit, giving you up to 40% off a hotel stay. The terms of the Amex Offer show it's valid from today through July 31, but that doesn't mean you have to complete your stay by that deadline: You could book a prepaid reservation rate for later in this year or next and still put this offer to use.
Just be sure to book directly through Marriott.com. Most Marriott brands will qualify for this offer: Only Marriott Vacation Club, Marriott Grand Residence Club, Design Hotels, Protea Hotels, Marriott Executive Apartments, Homes & Villas by Marriott Bonvoy, Vistana Signature Network, and Vistana Residence Network properties miss the cut. A gift card purchase won't count towards the $300 minimum, either.
If you haven't used Amex Offers before, think of them as digital coupons exclusively for Amex cardholders for purchases like airfare or hotels as well as dining, entertainment or everyday shopping. Add this one to your Amex card, use that card to book an eligible Marriott stay, and Amex will give you money right back for the discount within a few days as a statement credit on your account.
Offers like this one are targeted, so it won't be available for every cardholder. That said, this offer seems to be pretty widely available whether you've got The Platinum Card® from American Express or the American Express® Gold Card. Unfortunately, we're not seeing it on Delta SkyMiles credit cards from Amex or even Marriott co-branded Amex cards.
Just log in to your American Express Account and see if you can add it to your American Express card. If it's there, simply add it then use that Amex card to book a Marriott stay before July 31. Once again, prepaid rates for later in the year or even in 2024 should still trigger this credit for an easy $120 in savings.
Almost any Marriott property within the U.S. (including the U.S. Virgin Islands or Puerto Rico), Canada, Mexico, and the Caribbean will prompt this offer when you spend $300 or more.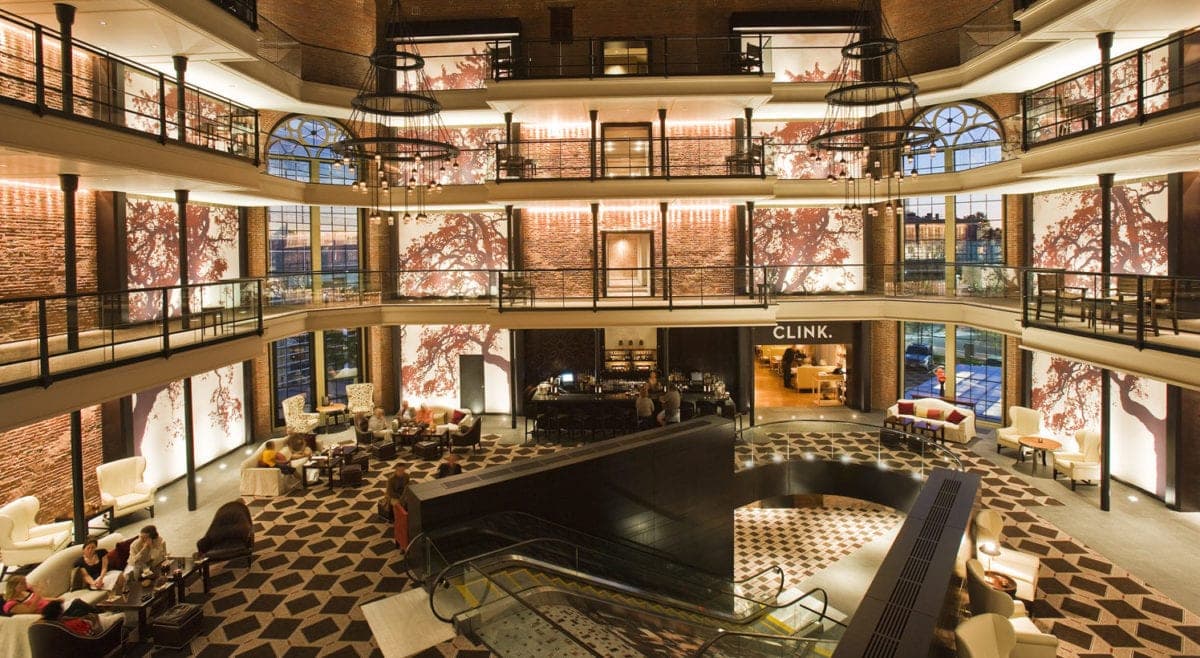 Got Marriott status through a credit card like The Platinum Card® from American Express or the  Marriott Bonvoy Brilliant® American Express® Card? Even better – that should carry over no problem to your reservation. So long as you pay with the card you've added this Amex Offer to, you're set.
As with all Amex offers, you can reach the spending requirement over multiple transactions – there's no requirement you spend the full $300 in one fell swoop. So if you book a cheap one-night Marriott stay this month and another in June or July, it will give you the credit after you cross the $300 threshold. Just keep in mind that only room rates and charges to your room count towards that $300 total to get a $120 statement credit back.
Where to Find Amex Offers
If you haven't used Amex Offers before, simply log into your American Express account and scroll down near the bottom of the screen and there should be a box called Amex Offers & Benefits. It's available through the Amex mobile app as well.
If you see an offer you like, simply add the offer to the card and make a qualifying purchase at that business with your card. You should receive a statement credit for the offer within a few days of making a purchase.
Not familiar with Amex Offers? See our complete guide to using Amex Offers.
Bottom Line
This is a great new Amex Offer to save an easy $120 on an upcoming Marriott stay.
While the offer is only valid through July 31, you should have no problem booking a prepaid rate for later in the year to trigger this credit so long as you book before that deadline. But act fast: Amex Offers like these tend to disappear quickly as travelers gobble them up.
Lead photo courtesy of Marriott Hotels