Chase first shed light on its plans to open its very own Sapphire Lounges way back in summer 2021, quietly building out a portfolio of seven upcoming lounges and counting. The first of those spaces is finally set to open.
The Chase Sapphire Lounge by The Club in Hong Kong (HKG) will open its doors on Tuesday, Oct. 25, local time, the bank announced on Monday. The Hong Kong lounge will be located in Terminal 1 on the seventh level of the departures hall near gate 40, clocking in at nearly 12,000 square feet. Chase is promising comfortable spots to work or relax, high-speed Wi-Fi and plenty of outlets, and complimentary drinks as well as la carte food (both with some local flair) available via mobile ordering.
To start, it'll be open from 8 a.m. to 8 p.m. daily. Chase says those hours will extend over time.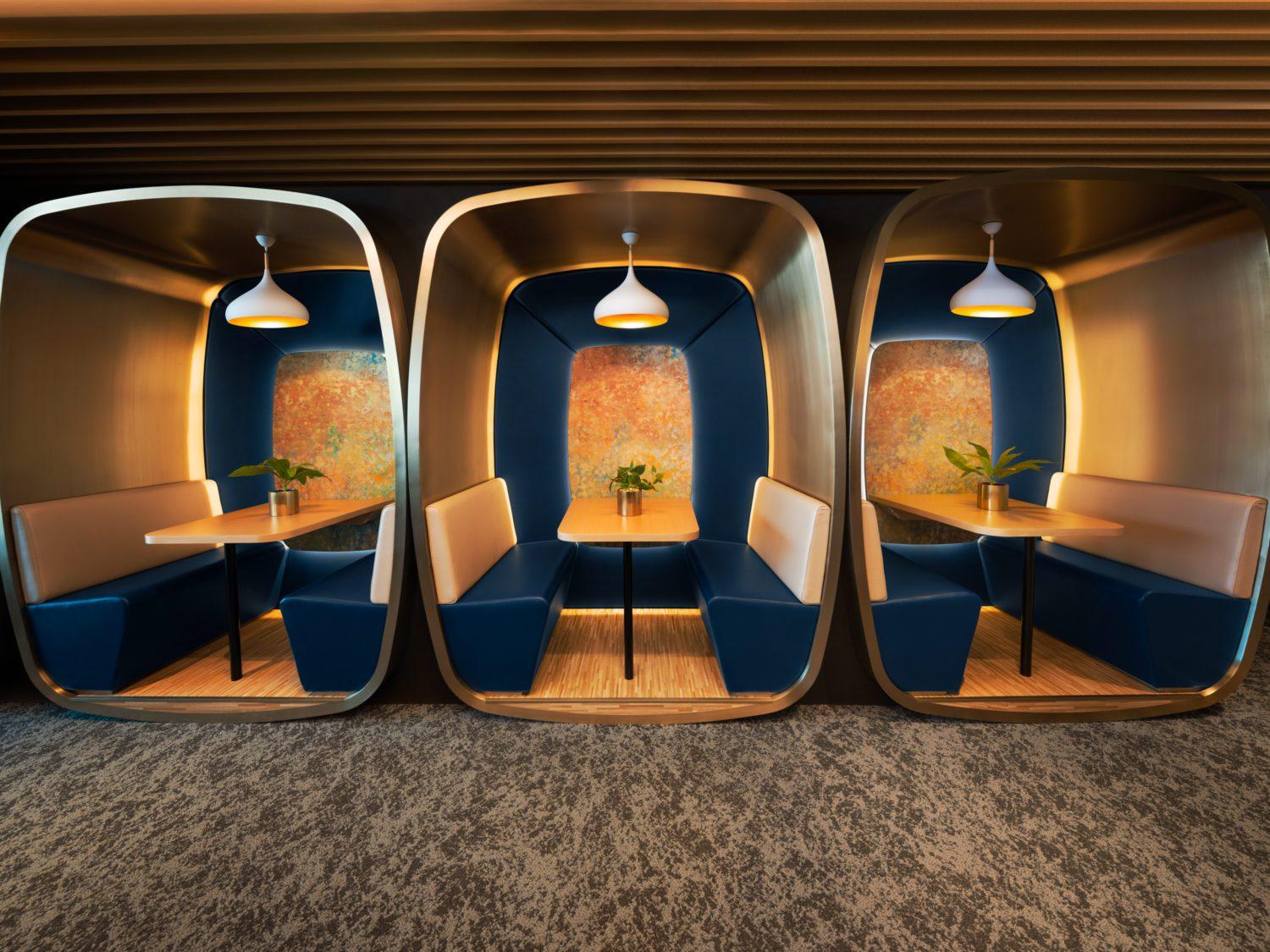 Chase has a full slate of U.S. lounges in the works, too, from Boston (BOS) to Washington, D.C.-Dulles (IAD) to Las Vegas (LAS) and even San Diego (SAN). Boston had long been pegged as the first Chase lounge to open, likely sometime in 2022. But none of these U.S. lounges will open until at least sometime next year, a Chase spokeswoman confirmed.
Opening its first location 7,000-plus miles away from most U.S. travelers might seem like a head-scratcher – especially in Hong Kong, where tourism remains way down thanks to strict entry requirements and unease about China's encroachment.
But it was a matter of opportune timing: Rather than building a new space from the ground up, Chase is rebranding an existing The Club lounge location with its partner, Airport Dimensions. Whether that means this first lounge will look markedly different from the next six Chase Sapphire Lounges is an open question.
No matter where it's at, pulling back the curtain on its first lounge is Chase's way of accelerating its push for premium, top-paying travelers who hold the Chase Sapphire Reserve®.
But it's not just Chase Sapphire Reserve cardholders who can get into this new Hong Kong lounge and other future locations. Naturally, travelers with Chase's top-tier card will get in free along with two free guests. But so will anyone with a Priority Pass Select membership from other, non-Chase cards like The Platinum Card® from American Express and the Capital One Venture X Rewards Credit Card – though there's no ruling out Chase eventually axing those access methods.
Unfortunately, travelers with the Chase Sapphire Preferred® Card won't have a way to get in – even for an additional fee.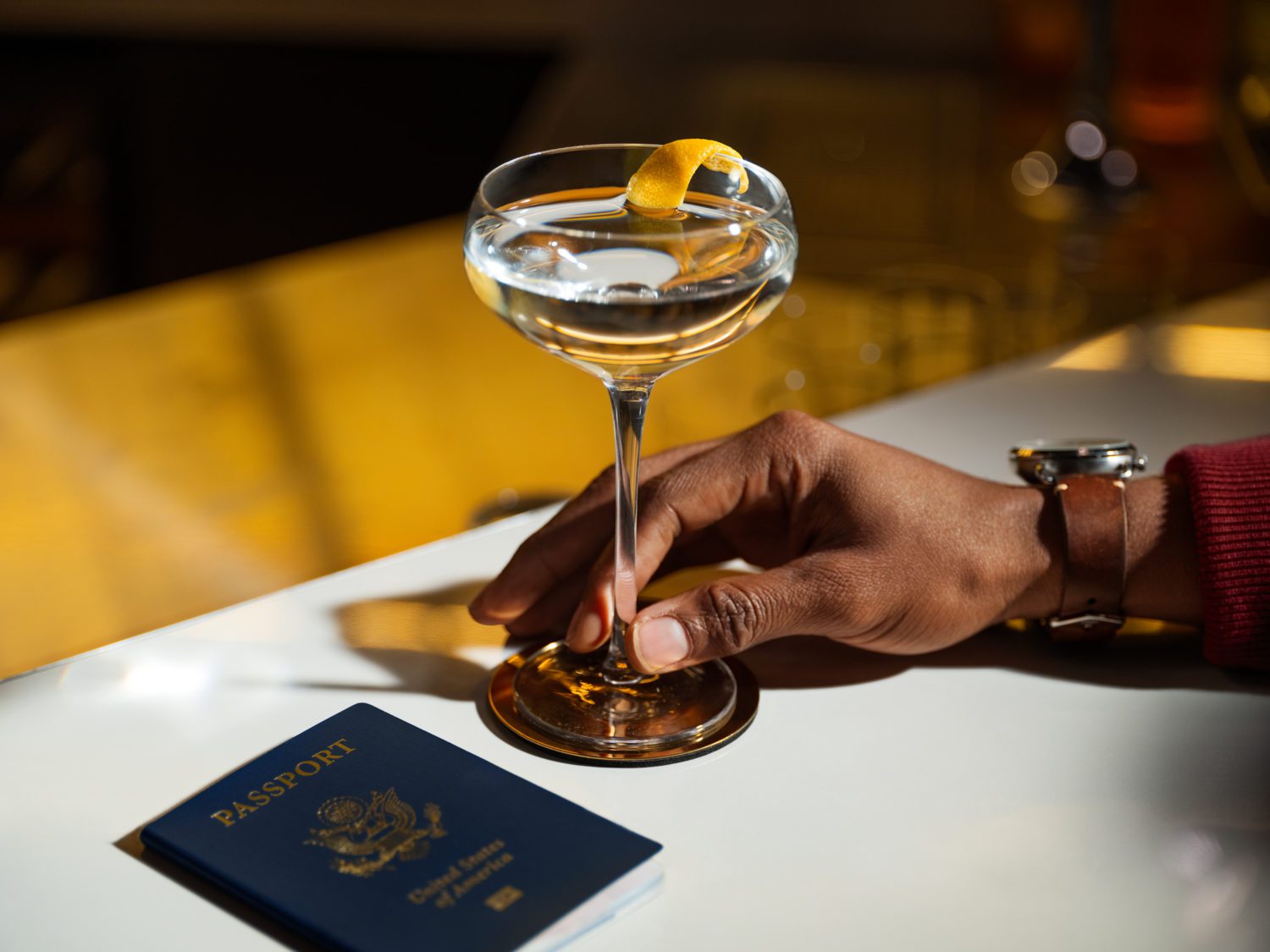 The airport lounge wars are in full swing as airlines, banks, and travel companies across the board do their best to corner the premium travel market.
Capital One opened its first lounge in Dallas-Fort Worth (DFW) a year ago, with more locations on the way and Denver (DEN) and Washington, D.C.-Dulles (IAD) next year – plus special new dining spaces dubbed Capital One Landings coming soon. American Express Centurion Lounges, meanwhile, is planning new lounges coming to Washington, D.C.-Reagan (DCA) and Atlanta (ATL) and expanding existing locations in San Francisco (SFO) and Seattle (SEA).
Airlines are upping their lounge game, too. Delta's new lounges in Los Angeles (LAX) and Chicago-O'Hare (ORD) have raised the bar – and more are in store like an upcoming Minneapolis-St. Paul (MSP) location.
Where will Chase Sapphire Lounges fit in on this spectrum? It's hard to say. There's no denying that the renderings of this Hong Kong lounge looks stellar. Building from the ground up in the U.S., it's safe to assume future lounges will look the same (or better) in Boston (BOS), San Diego (SAN), Washington, D.C.-Dulles (IAD), Las Vegas (LAS), Phoenix (PHX), and New York City-LaGuardia (LGA).
But they'll be run by Airport Dimensions, the same group behind "The Club" family of lounges that aren't exactly known for luxury. Most of these lounges will be under 10,000 square feet, if not closer to half that size. At that size, will they be able to accommodate the hordes of travelers with lounge access via credit cards – and not just Chase credit cards?
Only time will tell.
Bottom Line
Chase is finally opening the doors to its first Chase Sapphire Lounge by the Club in Hong Kong on Tuesday. It's a long-awaited development for Chase credit cardholders.
While we know now exactly what it'll take to get into Chase Sapphire Lounges – a Chase Sapphire Reserve card or any premium travel card with a Priority Pass membership – that spells some potential trouble. And we won't know exactly what that means for lounges here in the U.S. until they start opening sometime next year.
All images courtesy of Chase