Delta quietly changed their checked bag policy for their Basic Economy transatlantic fares this week. While domestic Basic Economy fares do not include a checked bag, transatlantic fares have included one checked bag for free. As with all good things, this is coming to an end.
Starting with flights on/after April 10, 2018 there will be bag fees of $60 for the 1st checked bag (up to 50 lbs), and your 2nd checked bag will cost a whopping $100.
Thrifty Tip #1: You can still carry-on for free on Delta, regardless of the fare you purchase.

The interesting thing about Delta's transatlantic fares is how randomly they assign Basic Economy to routes. For example, one day the nonstop Minneapolis to Amsterdam fare will be a Basic Economy (E fare) for $587 and then the next day they will offer the regular Main Cabin (V fare) for the same price. These fare swaps have been going on for months now. Delta has not yet fully rolled out their Basic Economy fares worldwide and they seem to randomly assign it. I can only assume they are testing how the Basic Economy fare is performing in different markets. Regardless, this is not good for the consumer, as it's only a matter of time until Basic Economy is the standard fare.
Thrifty Tip #2: Holding a Delta co-branded American Express card will allow you to check your first bag for free, regardless of the fare you purchase. Check out our Top Cards page.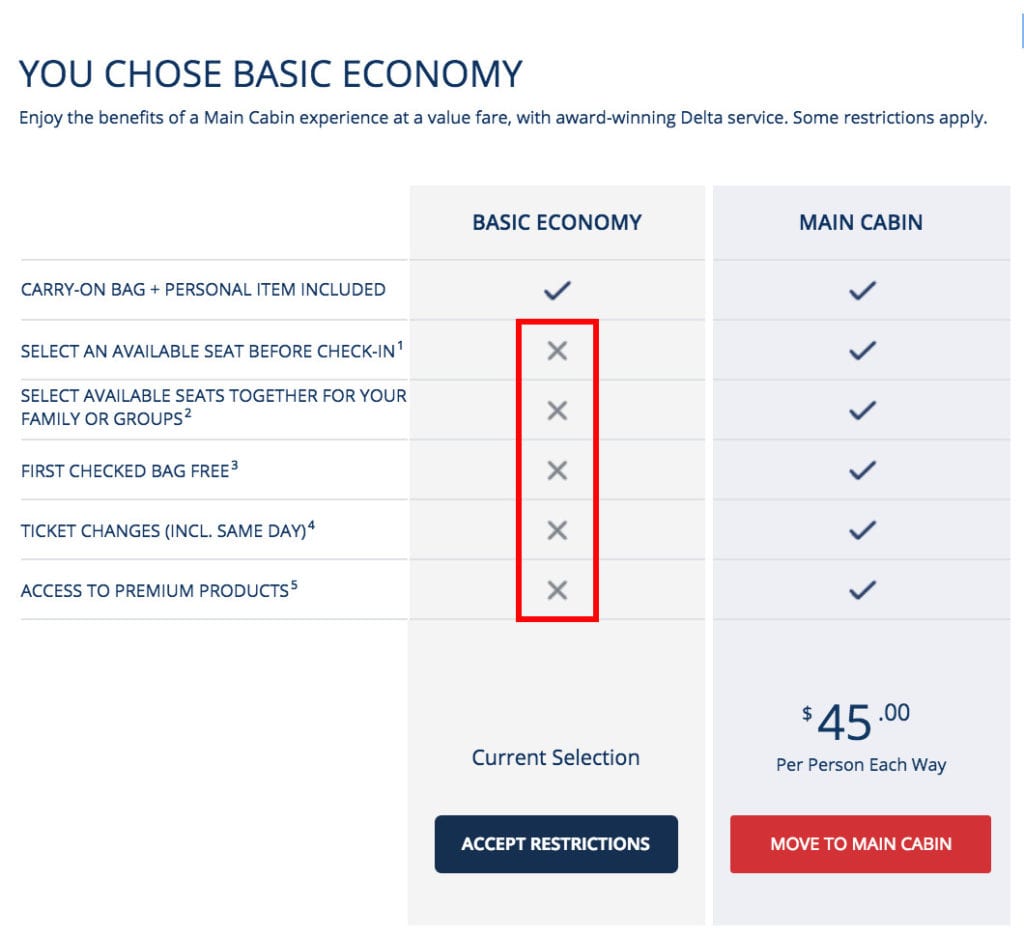 Bottom Line 
The whole Basic Economy premise is simple, the airlines are charging you more for the things you used to get for free. The airlines pitch is that they are offering you more choice, but the truth is they are banking on you upgrading from the Basic Economy fare, and they're profiting handsomely off of it. CEO Ed Bastian recently stated that 50% of domestic passengers will opt to pay $30 to $40 more for the Main Cabin product. This new transatlantic baggage policy is just another step down in the spiral to the bottom. American and United won't be far behind in implementing the same policy.