Let's not split hairs here: The news from Delta this week wasn't great.
Out of nowhere, Delta decided to gut its cheapest basic economy fares: As of Thursday, Dec. 9, new Delta basic economy tickets no longer earn any Delta SkyMiles. They won't earn towards Delta status, either.
That's a tough pill to swallow. But sorting through what this means for travelers – and why on earth Delta would do it in the first place – is enough to leave your head spinning. It's just another complication in the ever-changing world of airfare, fare classes, and basic economy.
So let's sort through this together.

OK, can you explain to me what's happening with Delta tickets?
Gladly. But please promise not to shoot the messenger.
Basic economy fares are Delta's cheapest yet most restrictive type of ticket, with no free seat selection or free change and cancellation allowed, among other rules. And this week, Delta quietly made a change that makes them much worse.
As of Thursday, Dec. 9, any newly booked Delta basic economy tickets will no longer earn any Delta SkyMiles.
Just like a standard economy ticket, these fares previously earned at least 5x SkyMiles per dollar. That means a $300 flight would earn you at least 1,500 SkyMiles. From here on out, that same ticket earns zero SkyMiles.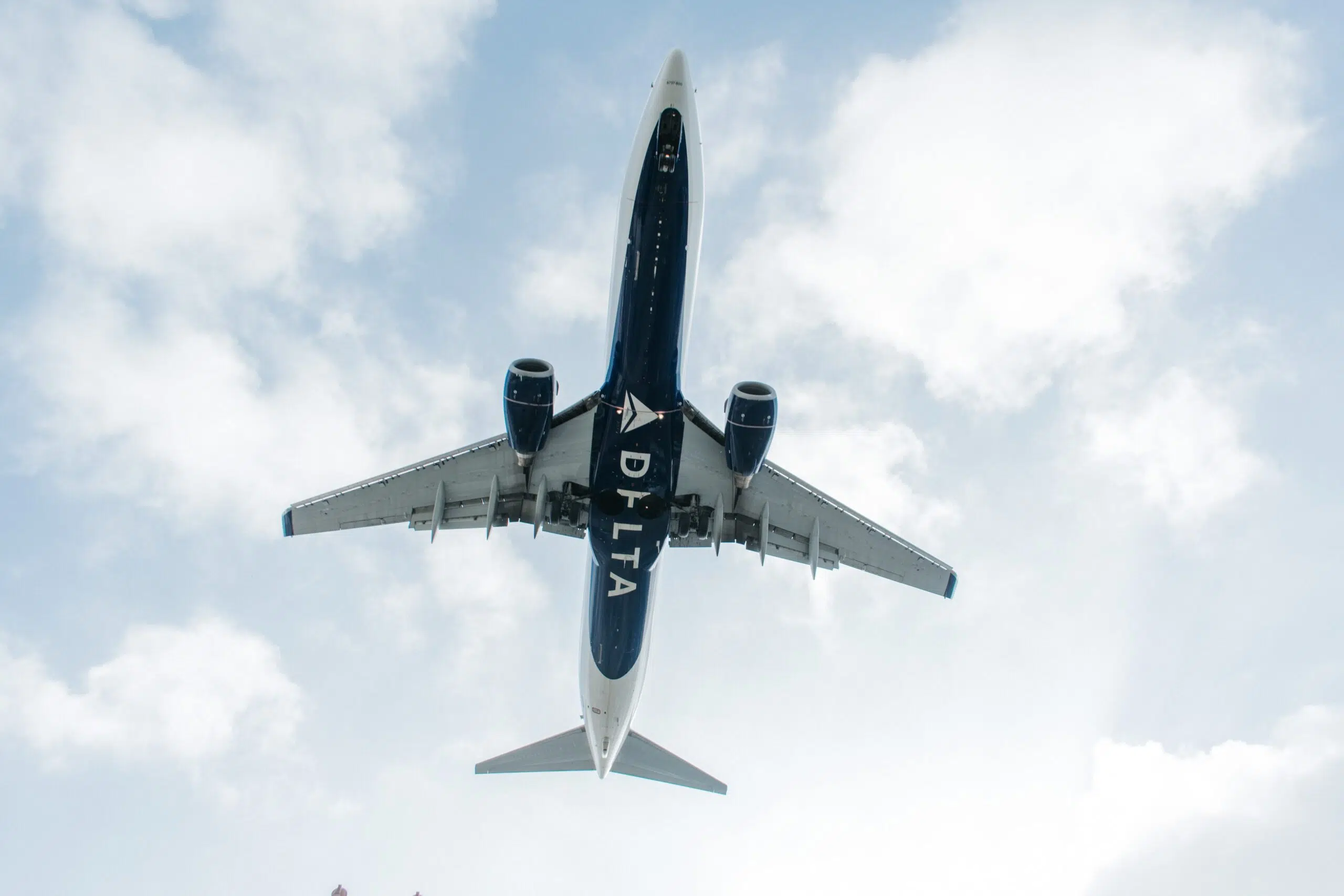 If you're trying to build your way toward Delta Medallion Status, it gets worse. New Delta basic economy tickets booked as of Thursday also no longer earn any of the essential building blocks of status: No Medallion Qualifying Miles (MQMs), no Medallion Qualifying Segments (MQSs), and no Medallion Qualifying Dollars (MQDs).
The only exception to this new change is if you buy a basic economy ticket for travel before the end of the year. But if you're booking now to travel in 2022 and onwards, you won't earn a single SkyMile or build toward Delta status. 
If there's one small silver lining, Delta will now allow basic economy tickets to be canceled for a Delta eCredit – but you'll have to pay for it. It will cost $99 to cancel a flight within the U.S. or to Mexico, the Caribbean and Central America. Long-haul international flights in basic economy get hit with a $199 cancellation fee.
So what do I get if I buy a Delta basic economy ticket now?
This change makes Delta basic economy tickets much more strict. In fact, you could argue this change makes Delta's basic economy fares among the worst in the U.S.
Here's a look at what you'll get when you buy a Delta basic economy fare today:
Baggage: Bring a carry-on bag and personal item onboard for free; pay $30 each way for a checked bag (or $60 each way to Europe).
Seat Selection: Not included. Seats are typically assigned at check-in or at the gate, but you can pay for seat selection on many flights or pick your own for free after check-in.
Boarding: Boards last in Delta's new boarding order.
Earning SkyMiles: No.
Earning Delta Medallion Status: No.
Upgrades: Not eligible for complimentary or paid upgrades. Even if you already have Delta Medallion status, you will not be eligible for upgrades.
Ticket Changes and Cancellation: Not allowed except for within 24 hours of booking.
See how Delta basic economy stacks up against the basic economy fares from other airlines!
What should I do?
We understand how frustrating this news is if you've been buying Delta basic economy fares.
If you love to fly Delta but want to keep earning miles, we have bad news: Your only real option here is to pay more for a main cabin fare.
That may not be the worst idea in the world, as there are some serious benefits to buying standard economy tickets with Delta. That means you'll get:
At least 5x SkyMiles per dollar you spend on your ticket – and more if you've already got Delta status
Earn your way towards Delta Medallion Status by earning MQMs, MQSs, and MQDs
Eligibility for free upgrades once you've earned Delta status – or pay for upgrades to First Class or Delta Comfort Plus
Free seat assignment, unless you want to pay more for priority seating in an exit row or toward the front of the plane
Free change or cancellation for a Delta eCredit worth the value of your ticket
Board earlier to make sure there's a spot in an overhead bin for your carry-on
Naturally, opting for a main cabin rarely comes free. Delta typically charges an extra $50 to $70 or more to avoid basic economy on a simple domestic roundtrip flight. 

On longer international trips, the cost to move up into a main cabin fare is often $150 or even more. 

Of course, there are routes you could take than simply resigning yourself to paying more.
You could decide you don't care about earning SkyMiles or status on your flights and keep booking basic economy. The reality is that flying Delta isn't the best way to earn Delta SkyMiles anymore.
That's especially true if you're focused on finding cheap fares, as you earn SkyMiles based upon how much your ticket costs. You'll earn more SkyMiles with Delta's co-branded credit cards or transferring them to your SkyMiles account from other American Express cards like the Platinum Card® from American Express or the American Express Gold® Card.
The other option is obvious: Put your money where your mouth is and start flying with other airlines.
What if I always buy standard main cabin tickets?
Don't worry. Keep doing what you're doing.
Delta's changes this week should have no effect on travelers who always opt-up to the more-expensive main cabin fares. You'll still earn SkyMiles and build your way toward Delta Medallion Status
But there is one thing to watch for in the future: Delta could decide to start charging even more to avoid basic economy. We've seen them do so in the past, and it could only be a matter of time before the price gap between basic economy and standard economy grows.
That underscores Delta's primary motivation behind this seemingly indefensible change…
Why is Delta doing this?
In a word? Money. Because here's the dirty secret behind basic economy fares: Airlines don't really want you to buy them. 
These fares were designed to compete with budget carriers like Spirit and Frontier, luring price-conscious travelers in with the promise of a cheaper ticket. Once you're in the door, they hit you with all the restrictions in a bid to convince you to pay more for what you once got for free.
It's all about the upsell. And by taking away the ability to earn miles, that upsell just got even more potent. By making basic economy even harder to stomach, Delta is clearly hoping more and more travelers will pay more for a standard ticket.
That's good for Delta's bottom line and its investors – and bad for us travelers.
Executives at Delta, the airline that first introduced the scourge of basic economy way back in 2013, have admitted to this. In 2019, Delta Chief Operating Officer Glen Hauenstein wondered aloud "how much are people willing to pay" to avoid basic economy – even suggesting they could push that pricepoint even higher in some markets.
All that said, there are certainly some other factors here:
The pandemic and slowdown in travel have left airlines like Delta with a record number of SkyMiles in circulation, and that's a financial burden. By stopping the flow of SkyMiles to flyers on basic economy tickets, they can reduce that.
In some ways, this is an olive branch to Delta's most loyal flyers, who may face less competition for upgrades and the other perks of elite status since travelers who buy basic economy will no longer be able to earn that status.
Is this really that big of a deal?
It depends on who you ask – and how they travel. But first, let's look big picture.
Delta is the first airline in the country to stop awarding redeemable miles to travelers who buy their cheapest basic economy fares. No other airline has gone this far.
Think about it this way: For decades, earning frequent flyer miles on each and every flight has been a given. You pay for a flight, take a flight, and earn miles. Even if you never use those miles, that was part of the deal.
When it comes to earning airline status, other carriers have done what Delta did here. American Airlines basic economy fares don't award elite credits, while United basic economy tickets give them half-credit.
But both airlines still give travelers with their cheapest tickets miles to redeem on a future trip. Heck, even ultra-low-cost carriers like Spirit and Frontier give travelers miles for all their flights.

Delta just went farther than Spirit. That's notable.
And it has clearly struck a chord with average travelers who didn't mind the other restrictions that come with basic economy in the name of saving $50 to $70 roundtrip to fly Delta. To many, the concept of paying an airline for a flight and not getting any miles for it is a slap in the face.
To be fair, that's not true for everyone. For those diehard Delta travelers who have climbed the rungs of Delta Medallion Status – and who would never dream of buying a basic economy ticket in the first place – there's even some upside here.
Finally, let's talk about timing. It's … not great.
This change comes at a time when many Americans are getting ready to travel again, if they haven't already. And it comes just after Delta (and other airlines) received not millions, but billions of dollars in federal subsidies to help survive the pandemic – straight from taxpayers.
The fact that Delta took that money, then turned around and penalized some of their most price-conscious flyers isn't a great look.
What if I booked my Delta basic economy ticket earlier this year?
You're safe.
No matter when you're traveling, so long as you booked your ticket before Thursday, Dec. 9, the old rules apply. That means you'll still earn Delta SkyMiles on your flight
What if I have a Delta credit card?
We've lost track of how many loyal Delta flyers we've heard from who are feeling tempted to whip out the scissors and chop up their Delta SkyMiles® Gold American Express Card. We understand the frustration – and the urge to vote with your wallet.
Canceling a credit card is a personal decision, and it isn't as straightforward as it may seem. There are questions you need to ask yourself before canceling a card – especially if you plan to continue flying Delta.
Let's spell this out a bit, starting with earning SkyMiles. Having a Delta Amex card in your wallet won't exactly spare you from these changes:
Before this change, buying a $300 basic fare with your Delta SkyMiles® Gold American Express Card would earn at least 2,100 SkyMiles: 600 SkyMiles for the purchase plus at least 1,500 SkyMiles once you take the flight.
With this change, you'd earn just 600 SkyMiles for the exact same flight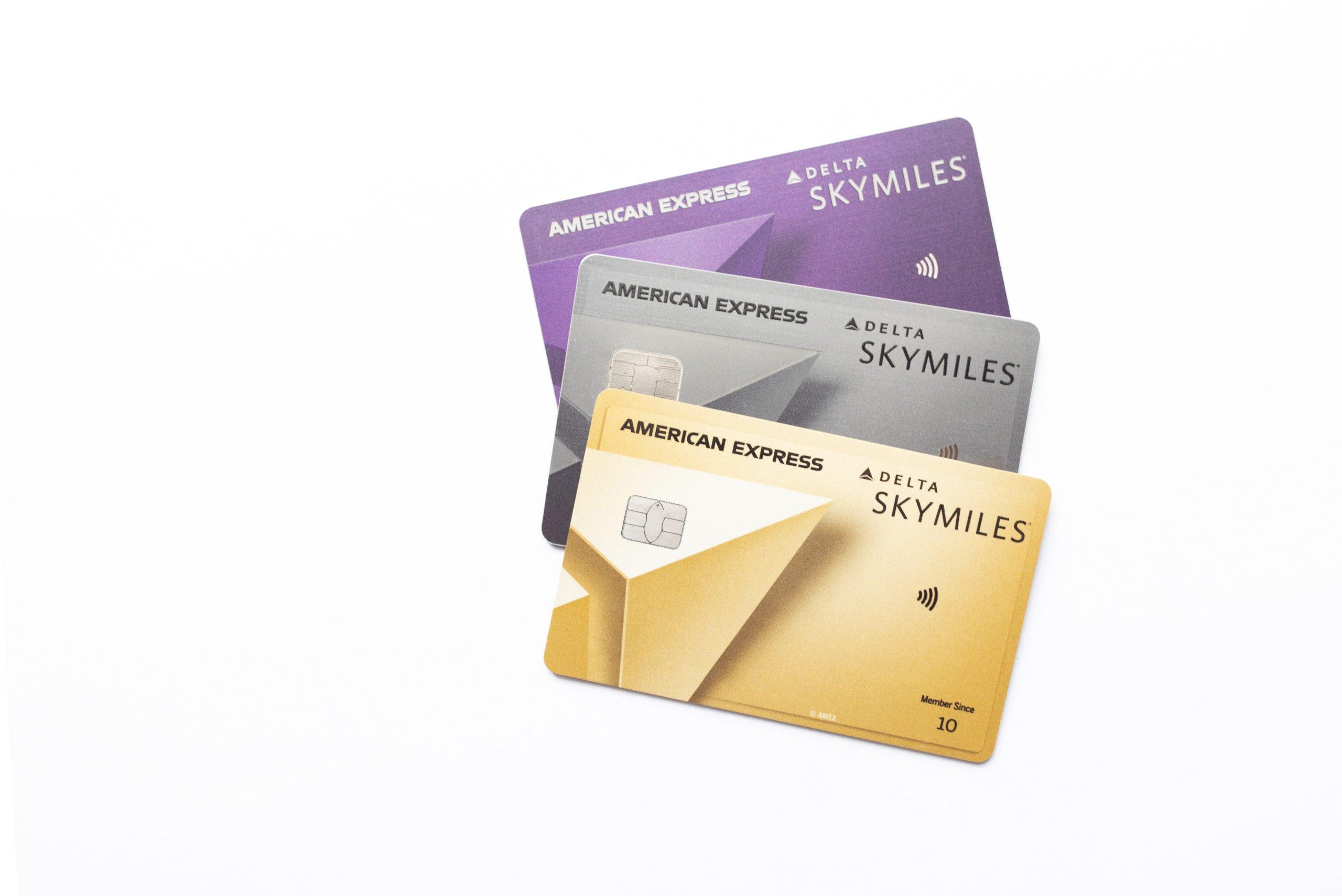 Of course, there are other reasons to justify keeping a Delta credit card in your wallet beyond the mileage. Even if you continue buying basic economy, you'll still get a free checked bag on each and every flight – saving you $30 in baggage fees each way. You also get priority boarding on every Delta flight.
If you've gone for a higher-end card like the Delta SkyMiles® Platinum American Express Card, perks like an annual Delta companion certificate or even access to Delta Sky Clubs can be lucrative benefits.
In the end, you need to do the math for yourself and your own travels.
Does this mean my SkyMiles are less valuable?
No. At least not really.
Delta SkyMiles can get a bad rap, but that's not always warranted. Sure, the rates are always changing based upon the cash price, making it difficult to figure out how many miles you need. But there are still phenomenal ways to use your Delta SkyMiles – especially the deeply discounted Delta SkyMiles flash sales like 10,000 SkyMiles to Hawaii or 32,000 SkyMiles roundtrip to Europe.

That's why we think Delta SkyMiles are still worth a lot – and worth collecting for Delta flyers. Plus, Delta SkyMiles never expire. Nothing in this recent news changes that.
Of course, you might feel much differently about Delta as a result of this change. And that could alter how much you feel any stash of SkyMiles is worth.