Traveling to Europe this summer? You're in good company.
After slowly climbing back to normal, summer 2023 is poised to be the biggest season of travel we've seen in years – maybe ever – and there's no hotter place to go than Europe. Three of the five most searched destinations for flights over the summer months of June, July, and August were in Europe, according to Google Flights data. Airlines have the receipts: Transatlantic travel is booming right now.
It seems like everyone is heading across the pond this summer … which means you'll need to plan ahead and prepare to navigate the crowds at airports and in some of the most popular spots. Some snafus are unavoidable, but traveling smartly will make for a much smoother experience – and help you save some money and precious time, too.
I'm heading to Europe for the first time this summer when I jet off to Iceland with some friends over the Fourth of July and several of my Thrifty Traveler colleagues are taking (or have just returned from) Euro trips of their own.
Here's how we're preparing to travel to Europe this summer – and what you should expect if you're heading there, too.
Record Demand & High Airfare Prices
Last summer was a big one for travel to Europe, but lingering pandemic restrictions deterred many Americans from planning a big trip overseas. Now, all those requirements are long gone, and it's clear Americans are eager to travel abroad this summer.
Data from Airlines for America shows that passenger volumes on transatlantic flights were up 19 percent in April compared to the same period in 2019, the last year of normal travel before the pandemic hit. It's a trend that will continue – maybe even accelerate – as we get into the summer months.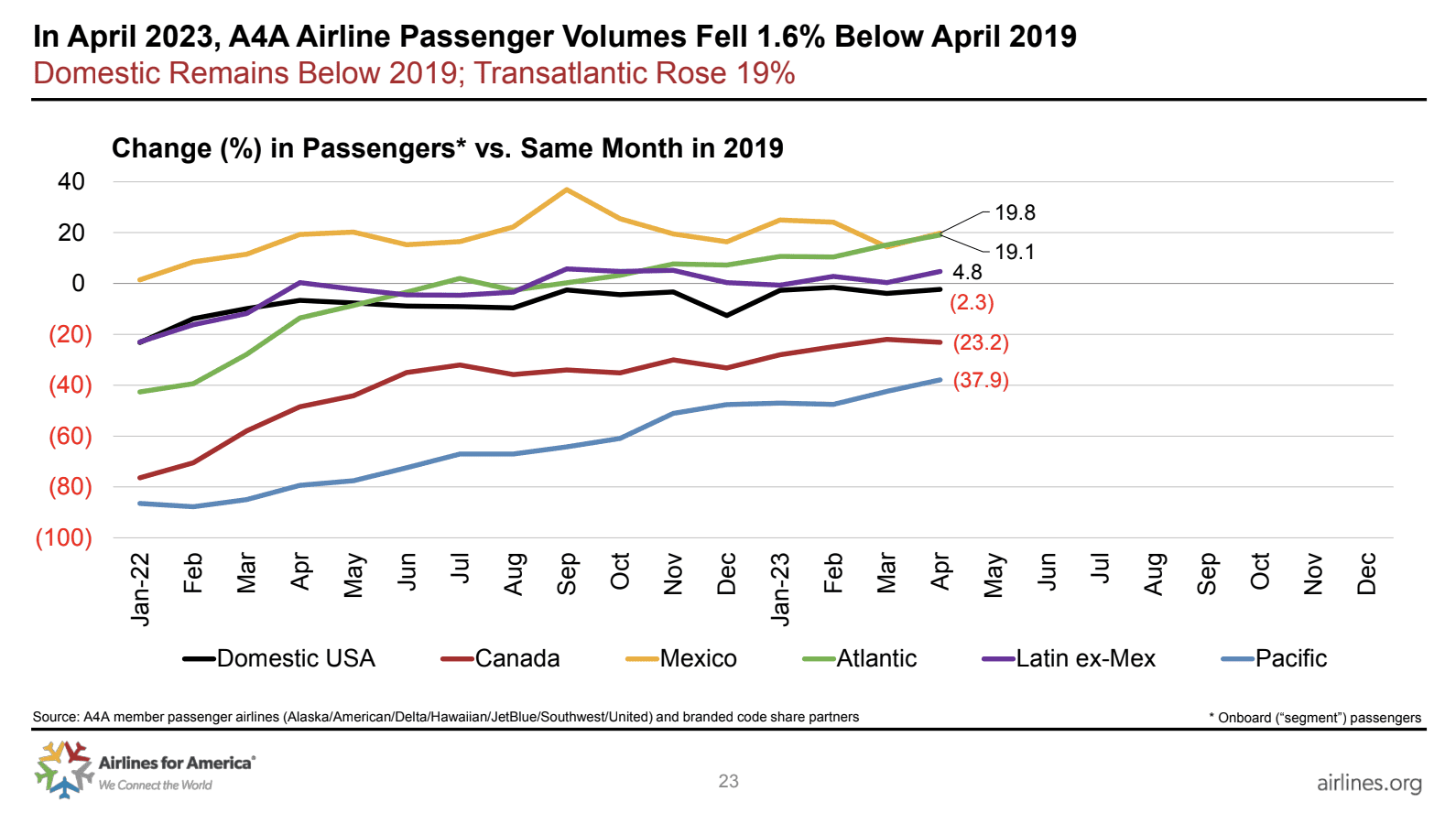 There are other signs that international travel is booming. The U.S. State Department said it's seeing unprecedented demand for passports this year, resulting in longer wait times as the busy summer travel season closes in. With so many people itching to cross the Atlantic Ocean this summer, major airlines like Delta have already sold a good portion of the seats on their transatlantic flights.
With fewer seats left to fill, the odds of finding a cheap flight to Europe are getting smaller by the day. But if you have your heart set on a trip to Europe this summer, there are still some ways to save:
Expect Crowds, Arrive at the Airport Early
While not as bad as last summer, airports and airlines are still understaffed both in the U.S. and over in Europe. Everything from checking in for a flight to getting through customs may take a little (or a lot of) extra patience.
It's a good idea to keep tabs on the status of the airports you're flying in and out of – whether by monitoring the news, social media, or just asking around – to get a sense of how early you'll need to leave for the airport for your departing flight.

Don't forget to budget a little extra time upon arrival, too. Our credit cards and points & miles reporter Jackson just returned from a weeklong trip to Europe, where he said it took his family over two hours to get off the plane at Paris-Charles de Gaulle (CDG), clear immigration, collect their bags, and get on the train to head into the city. Much of that time was spent standing in line to get their passports checked.
See our tips on how to travel like a pro this summer! 
Book Activities & Transportation Ahead of Time
Europe is going to be busy this summer, and the most popular attractions and top-tier restaurants are all but guaranteed to be crowded.
To ensure you get to see and do all the things on your list, book as many things in advance as you can. That includes train tickets, restaurant reservations, museum admission, and any excursions you want to take.

For my upcoming trip to Iceland, we booked a time to visit the Blue Lagoon – one of the island nation's most famous attractions – weeks ahead of time to get the slot we wanted. Booking in advance got us a better price, too.
Brace for Disruptions
While we all hope to avoid a repeat of last summer's delays, cancellations, and lost luggage, occasional disruptions are unavoidable.
Ongoing labor disputes in many major European transit hubs with workers protesting or walking off the job have led to thousands of delayed or canceled flights and trains over the last several months, with more actions planned throughout the summer.

Travelers planning trips to Europe should pay attention to whether any planned strikes or protests coincide with their travel plans. Monitor the news ahead of your trip or enroll in the State Department's Smart Traveler Enrollment Program (STEP) to get emailed alerts about disruptions and events in the countries you're visiting.
It's also a good idea to familiarize yourself with your rights just in case things go wrong. You're in luck: Europe has far more protections for travelers in the U.S. thanks to a European Union regulation called EU261. Under those rules, if your flight is canceled or delayed more than three hours for a reason within the airline's control, you are entitled to up to 600 euros in compensation.
That compensation only applies when you're flying to Europe on an EU-based airline or on any flight departing Europe back to the states.
Read more: How to Get Compensation for Flight Delays and Cancellations in Europe
Check Your Passport (Right Now)
Stop what you're doing and go check your passport. If it's expired, or expiring soon, you need to get moving ASAP.
Most countries in Europe require passports to be valid at least three months after their planned date of departure. That means if you're heading to Ireland for a one-week trip at the end of July, your passport can't expire before late October or November.
Unprecedented demand for international travel has driven the time it takes to get a passport – or renew an expiring one – way up. Right now, the U.S. State Department says it will take 10 to 13 weeks for routine passport processing. If you're traveling in the next few months, you'll need to pay an extra $60 for expedited processing, which will still take 7 to 9 weeks. And that doesn't include shipping, which could take even longer unless you pay another fee for rushed delivery.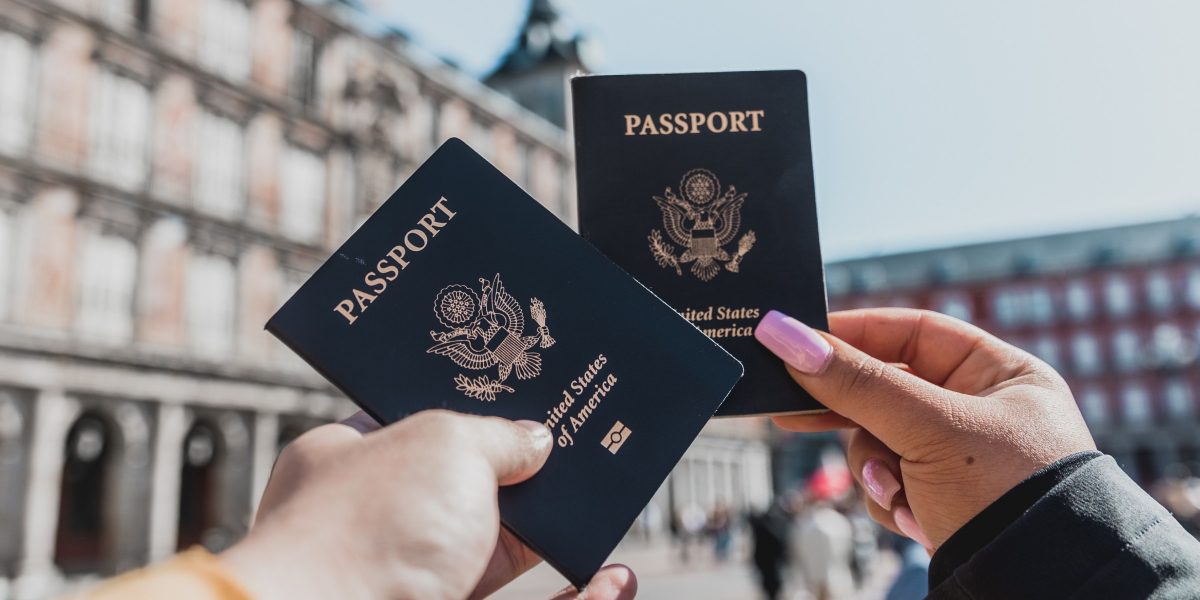 Passport expiring soon? Don't cancel your trip just yet: While certainly more stressful, there's a fairly easy way to get a last-minute passport.
Read more: Still Waiting on Your Passport? Here's What You Can Do Now
Don't Check a Bag
If you're on the same parts of the internet as me, you've likely seen video after video of travelers lugging giant suitcases up steep flights of stairs or dragging them down cobblestone streets all throughout Europe. Save yourself the hassle by packing light in just a carry-on bag.
No matter where you're traveling or for how long, we always encourage readers to leave their big checked luggage in the closet at home. But that's especially true during peak travel seasons like summer, when opting not to check a bag means you won't have to wait in line to drop it off or wait for it at baggage claim – or more importantly, you won't have to worry about the airline losing your luggage. Plus, while some airlines may offer a free checked bag on long-haul flights, others charge you $30 to $60 or more each way, depending on where you're going.
Not convinced you can fit it all in one suitcase? Follow our tips for how to pack a carry-on bag for any trip. 
Bring the Right ATM & Credit Card
Depending on where you're going, you may not need any Euros, pounds, or other local currency at all. However, it's always good to have the option.
But you need to do it the right way. Avoid exchanging money at the bank or at the currency exchange counter at the airport at all costs – you won't get the best rate. Instead, use a travel debit card and withdraw the cash you need as you go while you're traveling. Just make sure the card you're bringing doesn't charge (or will refund) any ATM fees.
While a debit card is great for ATMs, be sure to also pack a travel credit card in your wallet for all other purchases. It will protect you against fraud, you'll keep earning points and miles on your purchases while you travel, and most travel rewards credit cards these days waive foreign transaction fees.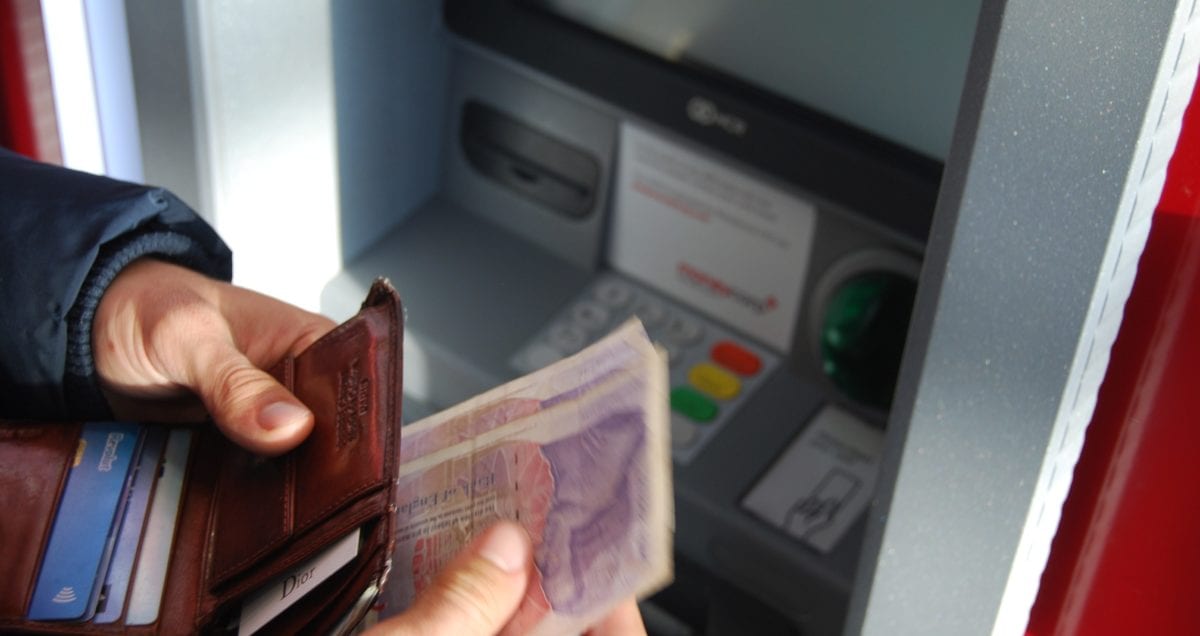 On his recent trip, our credit cards reporter Jackson was able to pay for everything from meals to transit to souvenirs with a credit card. In his experience, many places exclusively used "tap to pay," so it's a good idea to have your card loaded into your mobile wallet ahead of time.
If your go-to travel card is an American Express, bring a backup in your wallet in case some overseas vendors don't accept Amex.
See our ultimate pre-travel checklist for your next international trip! 
Bottom Line
Summer 2023 is on track to be one of the biggest for travel ever and there's no more popular place to than Europe.
If you're one of the many travelers heading across the pond over the next several months, here are some things to prepare for to ensure you have a smooth and enjoyable trip.