Get your phones out. It's time to prep for your next trip with the best apps and tools for travel.
Whether you're planning your itinerary, booking lodging, speeding through the airport in style, getting around the city, or trying to decipher what a menu says, there's an app for that.
Here's our master list of the must-have travel apps. Oh, and the best part? All of these apps are free to use. Phones, at the ready!
For Planning Your Trip
Want to see all your trip reservations, confirmation numbers, flight times, and booked tours in one place? There are a few apps that will come in handy.
Tripit is a very user-friendly app that can organize and store all of your reservations: from flights to hotels to even car rentals or dinner reservations. Connect your email to Tripit and it will auto-populate all your upcoming reservations, with all the confirmation numbers and booking details you'll need.
Sadly, Google got rid of Google Trips, one of our favorite travel-planning apps. But it's not really gone – now you can see any reservations you've made with a Gmail account under Google Maps' section titled Reservations.
App in the Air is one of the best apps for detailed flight booking organization. See your flight alerts, boarding pass, travel docs, aircraft, and baggage details all in one place. It can also organize your hotels and car rentals for the trip dates. Again, link the email you book flights with to App in the Air to have your trips auto-populate. App in the Air can even generate some nifty interactive maps of your travels!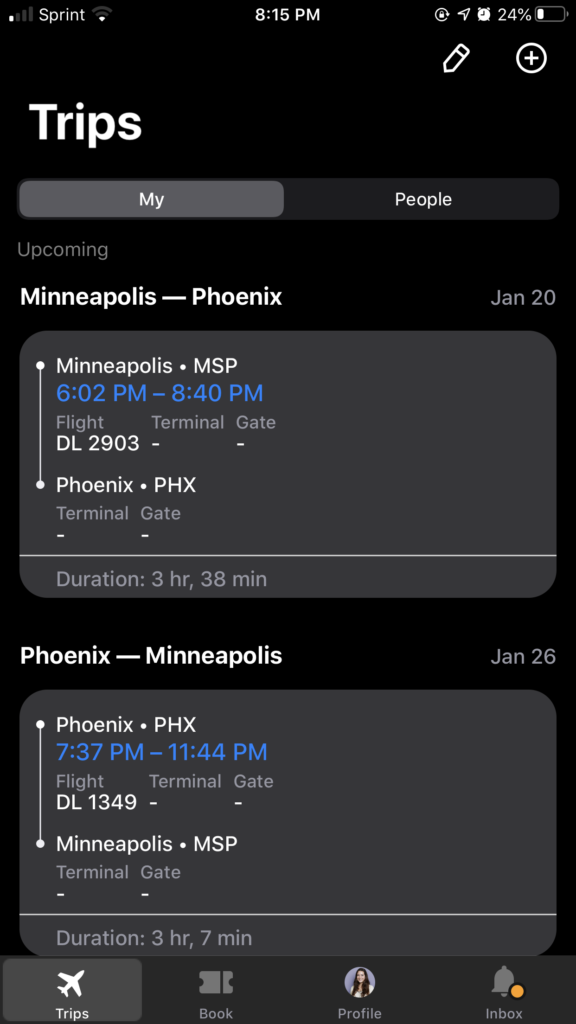 If you'd rather book everything in one go, be sure to check out Tourist Journey – a unique platform offering a curated selection of tours, experiences and hotels across 20 countries. Using a fun and easy series of prompts, their "Journey Builder" feature designs a fully personalized itinerary complete with accommodations, tours, experiences, and transport in under 3 minutes, which you can edit and book instantly.
Google My Maps
Okay, so Google My Maps itself isn't an app, but you can use the maps you make on Google Maps while traveling! This is my absolute favorite way to organize and plan trips, and I know you'll love it too. Plot your must-see destinations on a Google My Maps for your next trip, categorize and organize each activity with colors and icons, and then use the map you made in your Google Maps app while traveling.
Have I piqued your interest? Here's more on how to use Google My Maps to create a visual itinerary.
Duolingo
If you want to take your trip planning to the next level, start learning a little of the language day by day. Duolingo makes this easy with lessons to learn essentials like common phrases, restaurant vocabulary, and more. Its fun, game-like format will keep you coming back to learn more and keep your practice streak going! And the best part is: it's free.
Booking Accommodations
On the hunt for a last-minute hotel? Don't worry, HotelTonight has you covered! In fact, you can find some sweet savings with last-minute hotel bookings on the app. Simply tap in the city you're staying in and check out the offers available. And despite its name, HotelTonight isn't just good for these late hotel bookings – you can book as far as 100 days in advance.
This one's a no-brainer. Airbnb is an awesome way to get to know a city by living more like a local. Check out the gorgeous, unique, and quaint selection of apartments, cottages, and houses hosts all over the world up for rent. With the Airbnb app or website, you can filter by number of guests (great for big groups), number of beds and baths, and even more specific requirements like a pool, kitchen, free parking, and more.
It's great to have the app on your phone while in the country you're visiting so you can pull up directions to the property and message with your host. Make sure you give Airbnb a try. And remember: It's not just for accommodations. Airbnb Experiences can help you see more of the city – even when you're not even staying in an Airbnb.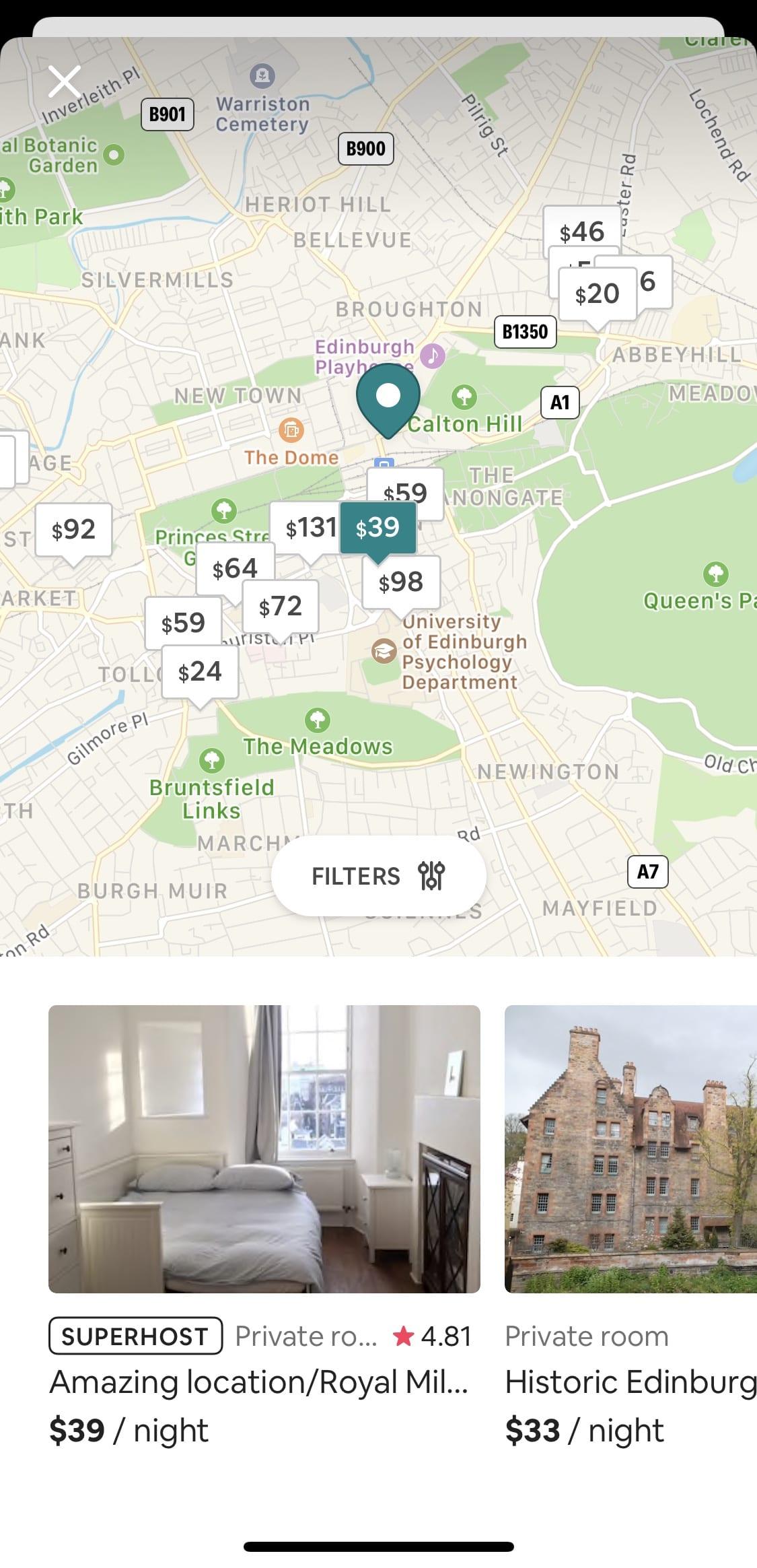 Already have the Airbnb app, but ready for more? Learn how to pick the best Airbnb every time, the best ways to save on Airbnbs, earn SkyMiles on Airbnb stays, pick unique lodging, and up your accommodations with Airbnb Plus and Luxe.
Cutting costs on lodging allows you to save more on activities, so why not try a hostel? Choose a private or shared room, and take advantage of hostel benefits like full kitchens, lounge areas and cafes, local staff, and more. Hostelworld is the absolute best app for finding a cheap abode abroad. With Hostelworld, you can see a map view of the city you're visiting to make sure you're getting a hostel right in the thick of the action.
Filter by price and location, and add the amenities that are most important to you. I always make sure the hostel I book has free Wi-Fi, 24-hour security, and air conditioning!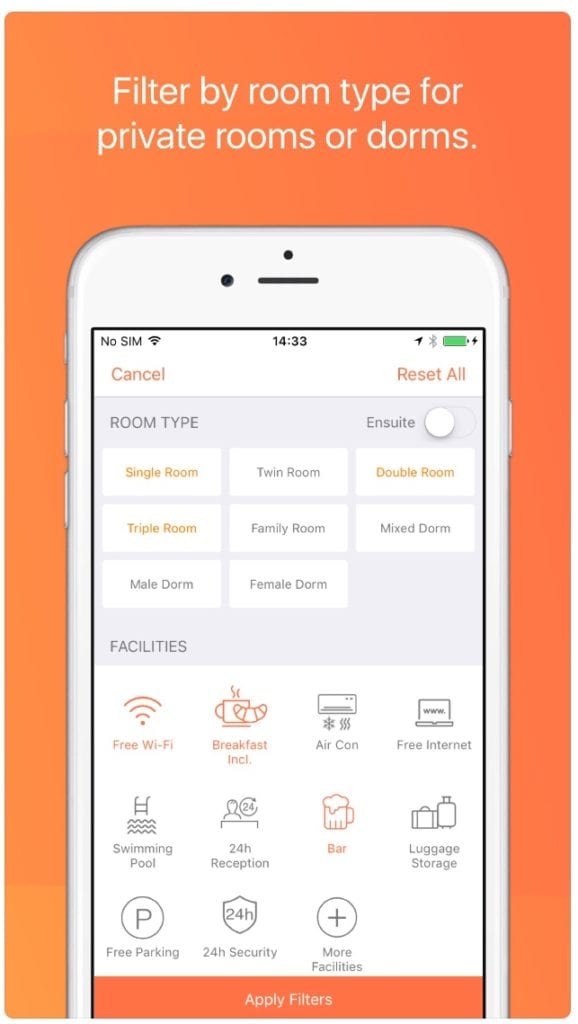 At the Airport
This is the app you wish you'd always had. No more playing the security wait guessing game. MyTSA is a free smartphone app that can give you the current wait times at your airport. Read more about the MyTSA app and the tools it provides.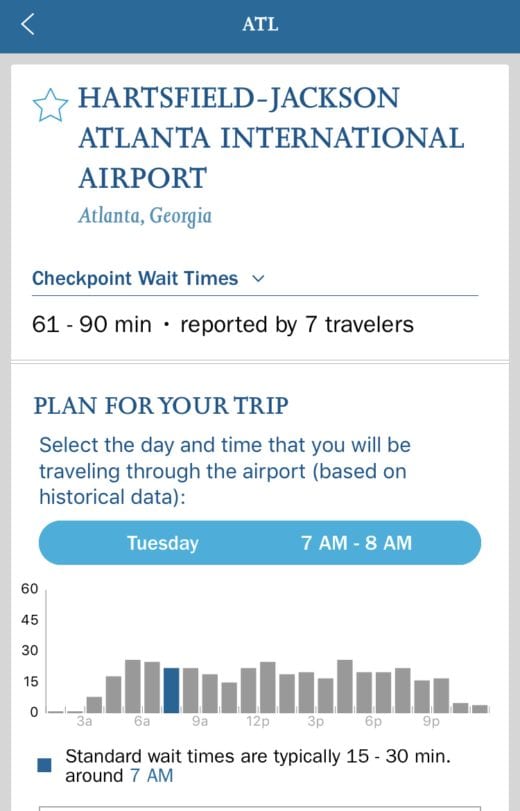 Don't have Global Entry yet, or waiting on your enrollment? Download the free Mobile Passport app and speed through Immigration and Customs. This app is run by Customs and Border Protection and replaces the traditional paper declaration, getting you in a dedicated lane as you make your way back into the U.S. Read more about Mobile Passport and why you need to download it before your trip home from abroad.

LoungeBuddy is the easiest way to find the best lounges in an airport or your terminal? Input your trips and you'll see all of the lounges you can wine and dine yourself in before your flight. You can even buy single-day passes to many of these lounges.
Priority Pass is your ticket to get into more than 1,000 airport lounges worldwide for free, and you can get it through top-tier credit cards like the Platinum Card from American Express or the Chase Sapphire Reserve. Once you've got it, make sure to download the Priority Pass app. It can help you scope out your options at each airport, and you can even store your credentials to get into the lounge – leave the card at home! Not familiar with Priority Pass? Here's our ultimate guide to Priority Pass lounges around the world.
Getting Around
Car Rentals and Rideshare Apps
Thinking Uber, but for car rentals? You're thinking of Turo.
Turo is a super easy car rental app and website that allows you to select your car type, dates, features, and amenities. You can even have it delivered to your location in the city of your choice! Book a cheap car for a road trip to a National Park, or rent a Tesla for the night for a luxury weekend getaway.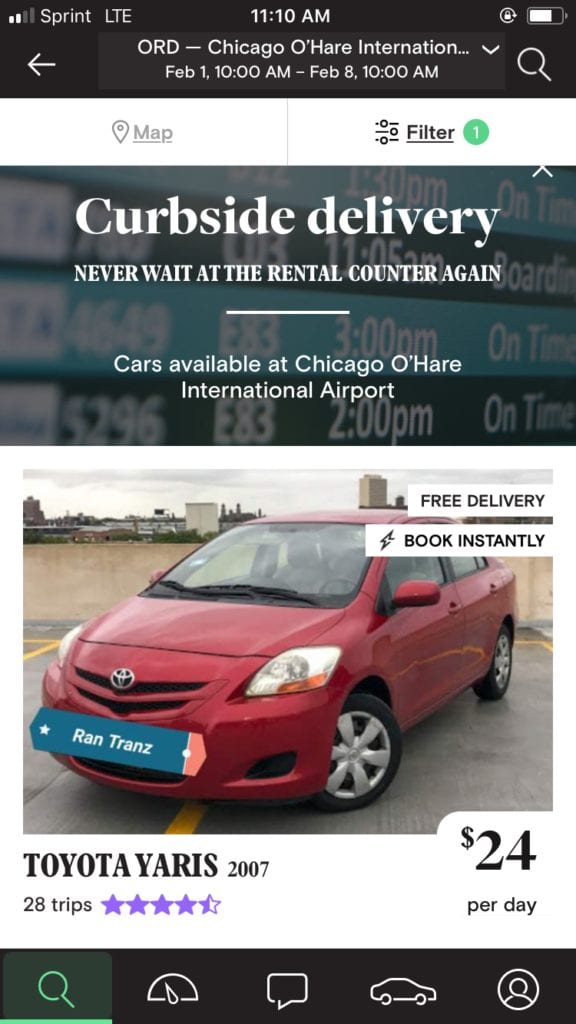 Never tried Turo? Here's what we thought of our first experience with Turo.
If you're not renting a car and aren't feeling up to using public transit on your next trip, using rideshare apps is a great option. Download Uber and Lyft for travels within the U.S. and select international destinations. Other countries have their own apps, like DiDi in China and Grab throughout Southeast Asia. This is a quick and easy way to always get a ride.
Navigating and Making Plans
There is no easier way to get around any city around the world than with Google Maps. It makes walking, public transit, and driving directions a breeze. No data? No problem! Just download maps while you're connected to Wi-Fi at your hotel, hostel, airport, or restaurant to get you to your next destination while offline. You can also share your location with certain contacts using Google Maps, just in case someone gets off at the wrong metro stop.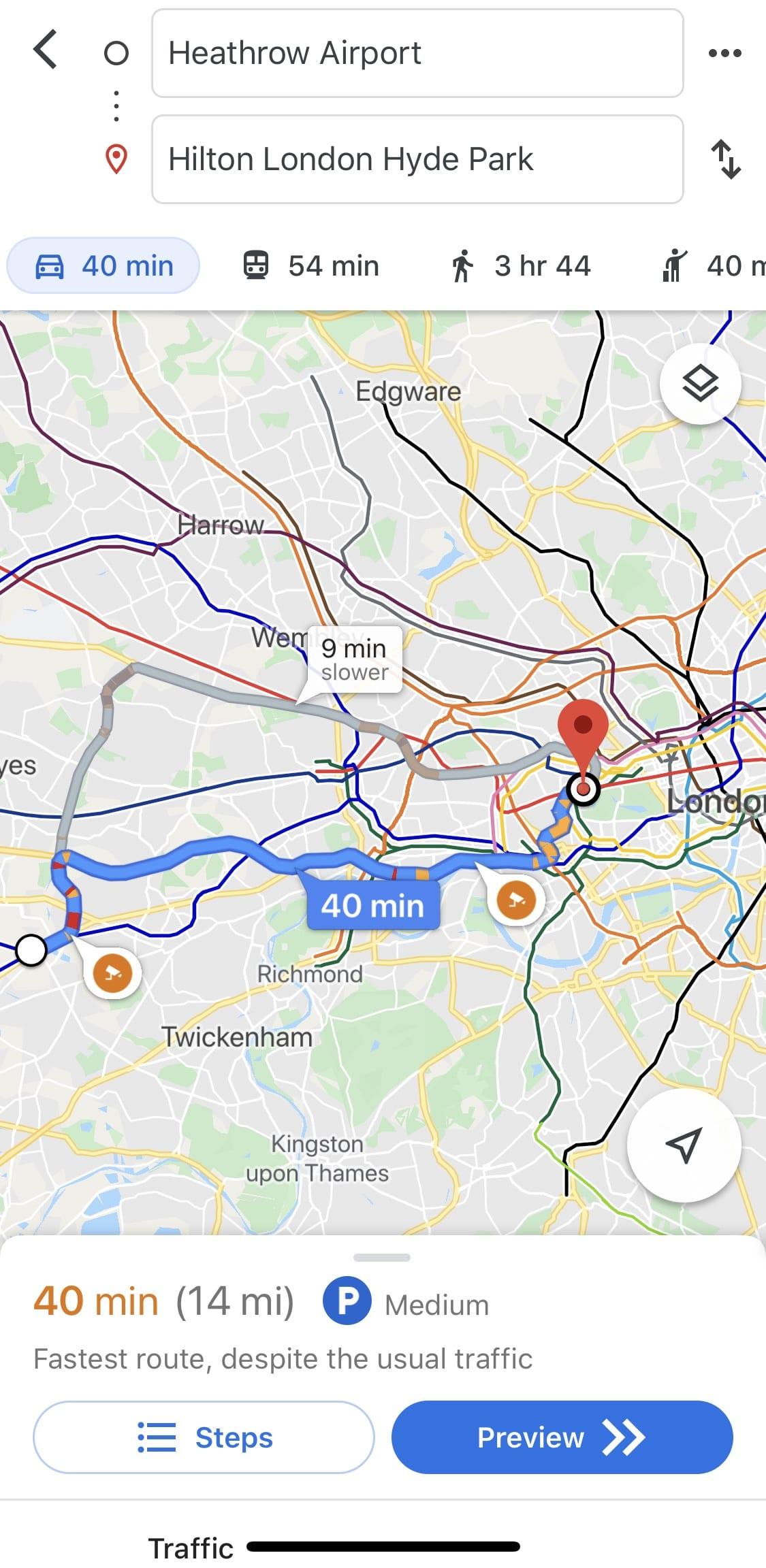 Planning a road trip? You need Roadtrippers to plot your stops along the way. It even includes free guides like "National Parks Trips" or "Classic USA Road Trips" to help you plan your dream road trip.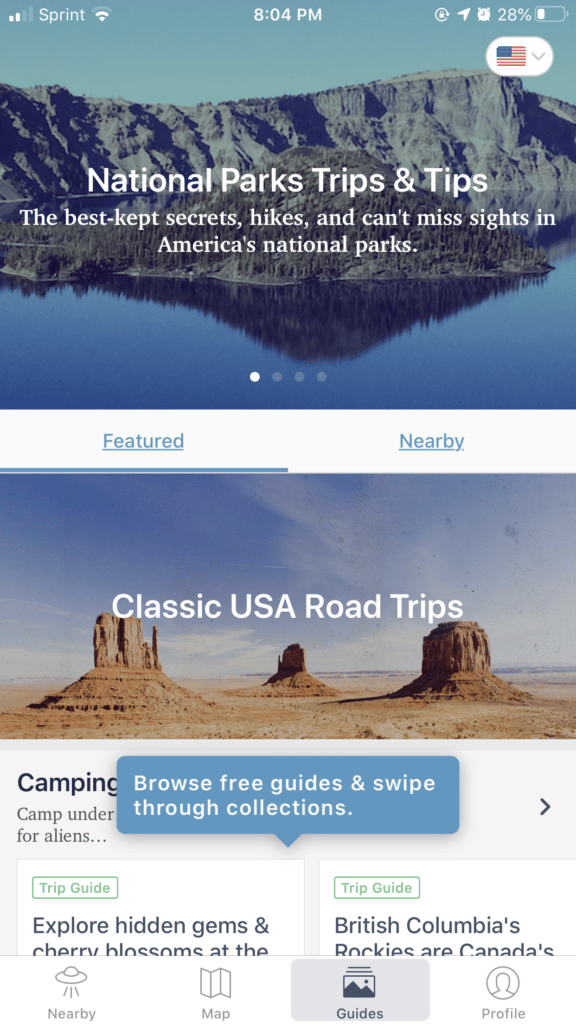 Headed out for a hike on your trip? Don't leave home without AllTrails. Find trails and plan your hikes with the most accurate hiking maps and directions. You can even record your hike and see the distance and elevation you conquer! AllTrails even has an amazing "Lifeline" feature that allows you to share your location with loved ones while on the trail.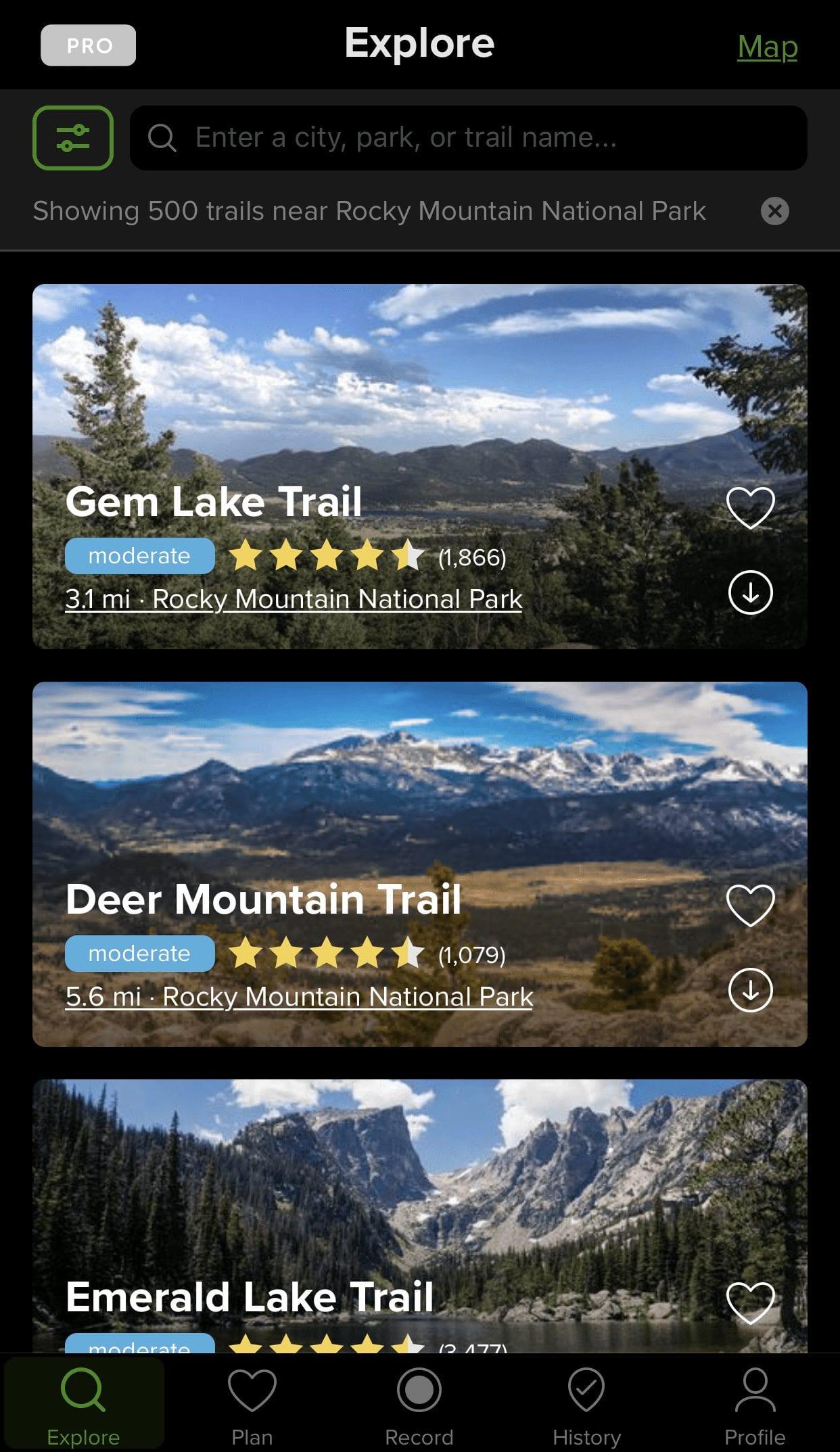 For When You're Out and About
XE Currency Converter may not be glamorous, but it's essential. Downloading this app for your international trip means no more guessing or mental math to convert prices on a menu or souvenir. Bonus: It even works offline!
The Google Translate app is a must-have for travel abroad. With over 100 language translations available, this app will help you ask for directions, read local signs, and eat at an authentic restaurant. A local can record audio in their native language and the app will translate it for you in real-time. The app even allows you to take photos of text and it will translate it for you. Trust me, this will save you from several unfortunate menu item choices on your travels.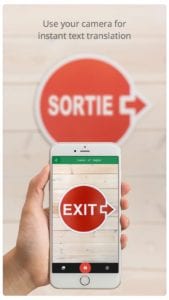 Other Fun Travel Apps
Countdown is a  fun way to get excited about your upcoming travels. Download the Countdown app and input your next trips. It will show you how many months, days, hours, and even minutes you have until your next adventure!
And once you're back from that trip, it's time to fill it in on the map. Been is an easy way to keep track of all the countries you've visited and see what percentage of each continent you have yet to see. Talk about travel goals!
Bottom Line
Whether you've been looking for a tool to help you organize your flights and hotel bookings or the perfect app to choose your hike or road trip route, there's an app for that. Tell us: which of these best travel apps are you obsessed with? And which apps aren't on this list that you swear by?