It's one of the cheapest cities in Europe to fly to, and when you land in Copenhagen, you're immediately surrounded by Scandinavian charm in a place that feels more like a town than a city.
Copenhagen is easy to navigate by foot, public transit, or – as many of the locals do – bike, with most attractions all within a few minutes of each other. That combined with some of the lowest fares for flights to Europe makes the Danish city the perfect place for a long weekend trip.
This past February, my wife and I visited Copenhagen after booking a Thrifty Traveler Premium flight deal. Admittedly, Copenhagen was not high on our list and February isn't the very best time to be in Scandinavia, but we were blown away by the castles, the canals, and the charm, not to mention some of the best dinners we've ever had. Now, we're itching to go back.
Here's how to plan a trip to Copenhagen this year or next, and why you shouldn't write off traveling there in the off-season either.
When Is the Best Time to Travel to Copenhagen?
At Thrifty Traveler, we love traveling during shoulder season, when you avoid the summer months and travel when it's less busy and cheaper. But on this excursion to Copenhagen, my wife and I engaged in a little off-season travel – and I think we're hooked on it.
While February in Scandinavia might not sound like your ideal vacation, if you can stomach a little bit of winter weather, visiting Copenhagen in winter is a spectacular experience.
Here are some pros and cons of visiting Copenhagen during the shoulder or off-seasons.
Pros: 
Flight and hotel rates were insanely cheap
Dinner reservations were relatively easy to find
Almost no tourists around
No lines at attractions or museums
Cons: 
Chilly weather (Temperatures were in the 30s for us the whole weekend)
Some attractions, like Tivoli Gardens and Reffen, close for the winter months
This was the second time I've visited Europe in the winter (I visited Lisbon last year) and I found it to be a relaxing experience both times. Not battling crowds or having to wake up at the crack of dawn to go stand in lines was lovely, as was wandering the streets of Copenhagen without feeling like a tourist.
But while the Danes spend tons of time outside, even in cold weather, we built in lots of indoor time into our itinerary, too. For example, we visited the Botanical Gardens, which includes a huge two-story indoor atrium. The entire building was heated between 60 and 80 degrees depending on what life they were tending to in that specific section of the gardens, which made for a summery retreat from the cold city.
Of course, the weather is going to be the best in Copenhagen in the middle of summer. While attractions like Tivoli Gardens, one of the world's oldest amusement parks, and the Reffen street food market will be open then, you'll also be dealing with other tourists as well as the highest airfare and hotel rates.
Fall and spring are also great times to visit if you're looking for pleasant weather.
Thrifty Tip: Considering traveling to Copenhagen or elsewhere in Europe during the off or shoulder seasons? Look at the Wikipedia pages of the cities you're going to visit. The "Climate" section will give you an idea of what the weather will be like during your trip.
How to Get to Copenhagen
Getting to Copenhagen by air is the easiest part, thanks to a combination of low fares and service from tons of different airlines.
SAS is the largest airline at Copenhagen Airport (CPH), offering options for flying either economy or premium economy. But SAS faces some stiff competition. There are 58 total airlines that service CPH, including Air Canada and Delta straight from North America. With that many carriers operating flights to and from CPH every year, each has to be competitive on airfare.
We find cheap flights to Copenhagen all the time and send them to our Thrifty Traveler Premium members' email inboxes nearly every month.
This flight deal above featured dozens and dozens of North American cities flying legacy airlines like American, Delta, United, and their partners to CPH this spring and fall.
One of the cheapest ways to get to Copenhagen is on Icelandair. With just a quick layover in Reykjavik (KEF) on the way, you could book these sub-$400 or sub-$500 fares to Copenhagen and even build in a little Iceland stopover if you want to hit both cities for the price of one.
With so many European carriers with service to Copenhagen, you have several options for flying business class too. This recent deal we sent our Thrifty Traveler Premium+ members would get you a comfy ride across the Atlantic before connecting onwards to Copenhagen.
We also found similar availability flying SWISS Business Class for about the same rate, too.
Use the Metro to Get to Copenhagen from the Airport
The metro in Copenhagen is hilariously easy to use, and it's clean and efficient, too. In my experience, the metro is the single best way to get from the airport into the city. 
When I'm visiting a city for the first time, I always do a Google Maps search in advance to see what my options are to get from the airport to my hotel or destination, especially if I'm aiming to use public transportation. Google Maps delivers real-time train and bus schedules that can help you plan your journey from the airport into the city down to the second. And, you can download directions on Google Maps if you're worried about connectivity abroad or at your final destination.
In this case, Google Maps showed me it would be faster to take the metro from the airport to our hotel than it would be via taxi. Plus, we had free public transit access included in our Copenhagen Card (more on that later).
The metro stop is right across from the airport exit and is accessible via a skyway. The trains operate frequently and even when we had to get to the airport at 4 a.m. for our departure flight, they felt safe.
Just make sure you're getting on the right train! There's also a commuter train that takes you to Malmo, Sweden. It leaves from a different area, so you'd really have to try to make this mistake.
Read our guide on how to get from the airport to your destination! 
Where to Stay in Copenhagen
Finding lodging in Copenhagen isn't hard, especially if you travel in the shoulder or off-peak season. There are tons of hotel options to choose from and vacation rentals, too.
Here's a map of 4.5+ star-rated hotels on Google Maps. As you can see, there are ample options.
If you're hoping to use some credit card or hotel points to book your stay, there are a number of Marriott options in the city, including the 5-star Copenhagen Marriott Hotel, The Socialist, the Nobis Hotel, the Moxy Copenhagen Sydhavnen, and the AC Hotel by Marriott Bella Sky.
IHG has a Crowne Plaza property on the outskirts of Copenhagen called the Crowne Plaza Copenhagen Towers, too.
For our stay, we chose the NH Collection Copenhagen, which is part of American Express's Hotel Collection. With  The Platinum Card® from American Express, I got a $200 statement credit after purchasing our stay, which fully covered the cost of one of our three nights. Plus, we were given an upgrade to a room with a view of the city at check-in and were given a $100 credit to use at the restaurant in the hotel, too.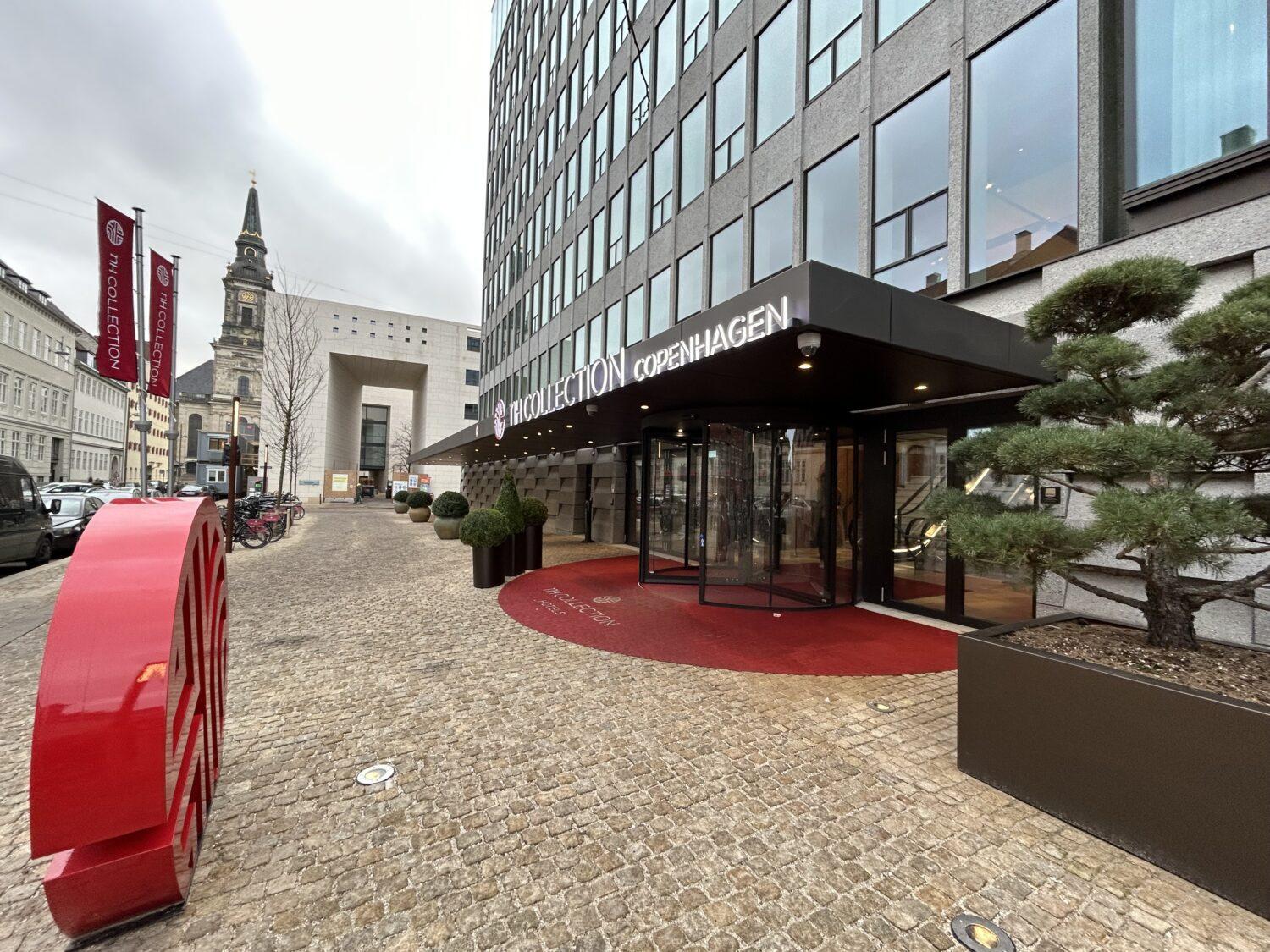 The NH Collection Copenhagen was a very nice, modern hotel. The room was spotless and the service from the front desk and concierge staff was also excellent.
A great perk offered at many hotels in Copenhagen: Bike rentals. Copenhagen is the most bike-friendly city in the world, and it wears that distinction with a badge of honor. For that reason, we knew we had to explore the city on two wheels. For just $20 per bike per day, my wife and I got a rolling vantage point of beautiful Copenhagen.
Why You Need the Copenhagen Card
Many cities or tour companies in Copenhagen offer all-access city passes, but the Copenhagen Card is one of the best values I've seen.
After researching this product for about 10 minutes, I knew my wife and I would have to get it. The CPH Card is a mobile app that gets you access to more attractions than you could ever see around the city of Copenhagen, but it also crucially gives you free access to all public transportation in the Copenhagen area, including the surrounding area if you have time to explore.
We used the 72-hour pass to cover what we wanted to do during our stay. It was $120 per person for this option.

After we landed at CPH Airport, we opened the CPH Card app and activated the card, which gave us immediate access to the metro to take us to our hotel.
The best part about using public transportation with the Copenhagen Card is that it's contactless. You don't have to scan it, tap it, get a ticket punched, or anything! You just board the train or bus and ride. If you're asked to show your CPH Card, you are supposed to do so. But we were never asked and rode trains and buses all over the city like locals.
And, you can ride that public transportation all over the region. The app shows all of the attractions included in the CPH Card on this handy map and includes whatever transportation needs to get there.
The app also gives you information about the various attractions. One of the first things we did on our CPH Card visit the Rosenborg Castle.
Once we got there, we just showed our cards on our phones to the people in the ticket office and they let us in. It was very simple.
Overall, Copenhagen Card is so widely accepted and easy to use that I highly recommend getting it. Even if you're just going to get a 24-hour pass to try and pack in as much as you can in a day, I think the tool is worth the cost.
Things to Do in Copenhagen
Copenhagen is an intimate city, meaning the best things to do and see are all within a few minutes bike, car, or metro ride of each other. For that reason, we were able to pack in a ton of attractions and activities during our 4-day trip in February. Here were some of our favorite things.
Explore the Nyhavn Canal
Nyhavn is the canal that you've probably already seen on Instagram, travel websites, or Thrifty Traveler Premium flight deal emails. It's an impossibly adorable stretch of city blocks along that runs along an inlet of the Baltic Sea to King's Square in the center of town.
It's lined with rows of townhouses, each a different color. Nearly every one of these buildings had a restaurant or bar, too.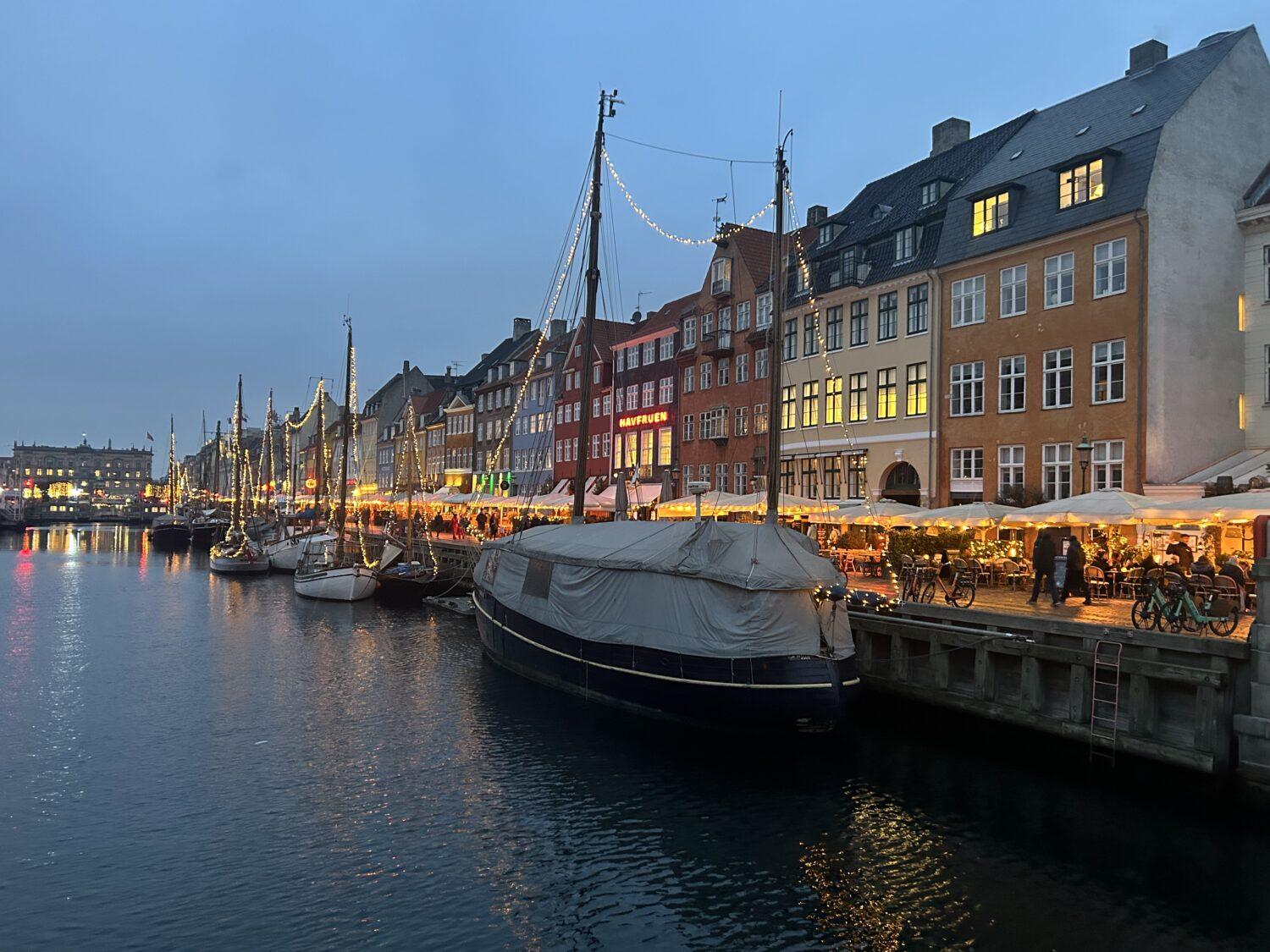 The restaurants and bars on this stretch of walk were advertising the country's largest herring menu, soft serve ice cream, cold beer, and much more. There's a little something for everyone on Nyhavn, and even though temperatures were in the 30s during our days in Copenhagen, the outdoor patios, filled with heaters and blankets, were open for eating and drinking.
Copenhagen Light Festival
Our visit to Copenhagen also coincided with the Copenhagen Light Festival. The festival runs throughout the month of February every year and features very artistic light arrangements and displays all over the city. We saw dozens of installations all over the city during our visit, as Copenhagen is pretty dark during the month of February.
Our first night, we booked a Copenhagen Light Festival canal boat tour, which was a fun way to see the installations from a different vantage point. The tour boat was heated and covered, which offered a nice reprieve from the cool wind, but the windows were a little murky and didn't make for the very best light viewing. I'd recommend either braving it in the outside seats, or just take a walking tour instead.
Take a Canal Boat Ride
That said, a canal boat ride is a fantastic way to see Copenhagen during the daylight hours. We took a tour operated by Stromma, which is included in your Copenhagen Card if you purchase one. The sleek, low-rider boats maneuver the canals with ease and get your up close and personal to the things you want to see.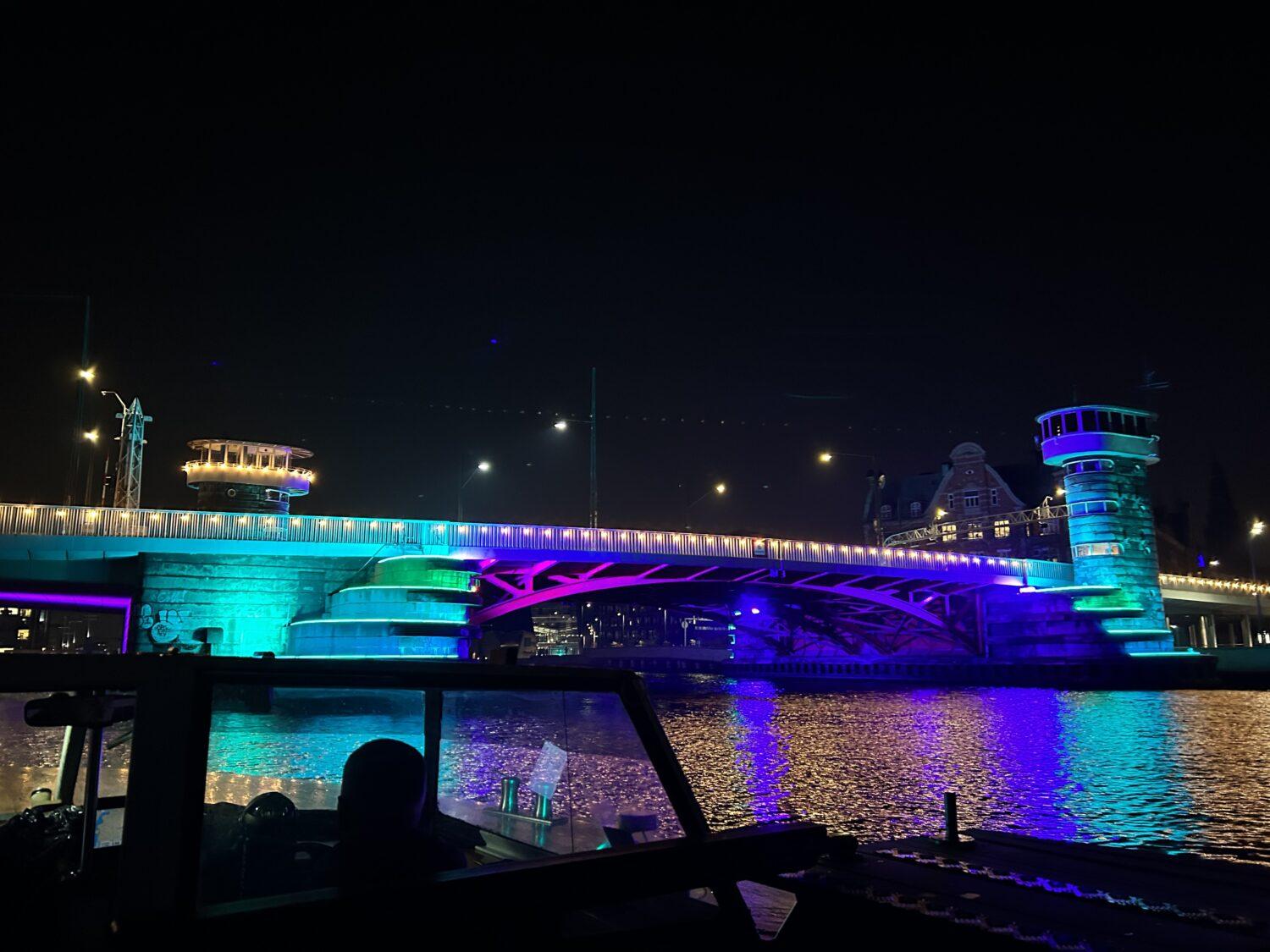 Explore Castles, Gardens, Museums, and More
One morning, we made our way over to Rosenborg Castle, which is in an area next to many other popular attractions. The walk was less than 20 minutes from Hart Holmen Bakery where we had breakfast and a coffee.
The castle housed the Denmark royalty for generations and was full of old relics and stunning architecture.
Tickted entry (included in the Copenhagen Card), gets you get access to the lovely grounds as well as every see every room of the house, including the basement which featured all of the crown jewels.
Just across the street from Rosenborg Castle is the Botanical Gardens. The indoor portion was cool and you could even climb up to the second level to walk around the highest section.
Plus, as a winter activity, the 60-80-degree temperatures inside were lovely.
The same day, we also went across the street to the SMK, which is Denmark's art museum. It was a beautiful space with some great exhibits. Entry is also included on Copenhagen Card.
All three – SMK, the Botanical Garden, and Rosenborg Castle – are along the same intersection in Copenhagen. Same goes for the Natural History Museum and the Danish Art Museum. The whole area neighbors the University of Copenhagen, too, which gives it a fun, campus energy.
The King's Garden is the park that surrounds this area. Overall, you should plan to spend at least a half-day exploring the Rosenborg area, which is just a short walk from downtown Copenhagen.
To visit the Fredericksburg neighborhood, however, you're going to need some wheels. From downtown, Fredericksburg Park was a very easy 20-minute bike ride. It's about the same if you take the metro or buses, too.
Visiting the Fredericksburg neighborhood is a great glimpse into local life in the city of Copenhagen.
The beautiful city park is also home to the Fredericksburg Palace, which makes for a pretty dramatic backdrop of a city park.
These creepy-looking trees stuck with me, too. Ultimately, Fredericksburg is a pleasant walk around a city park. It was fun people-watching and a good reprieve from the hustle and bustle of downtown.
Closer to the downtown area, and just about a 10 minute walk from Nyhavn is Kastellet, an old, pentagon-shaped Danish military fort that is now mostly a walking and jogging path for Copenhagen locals and visitors.
The land is carved up into a fort-like structure around some military housing, barracks, and offices. But it was a stunning location to watch the sun start to set in Denmark.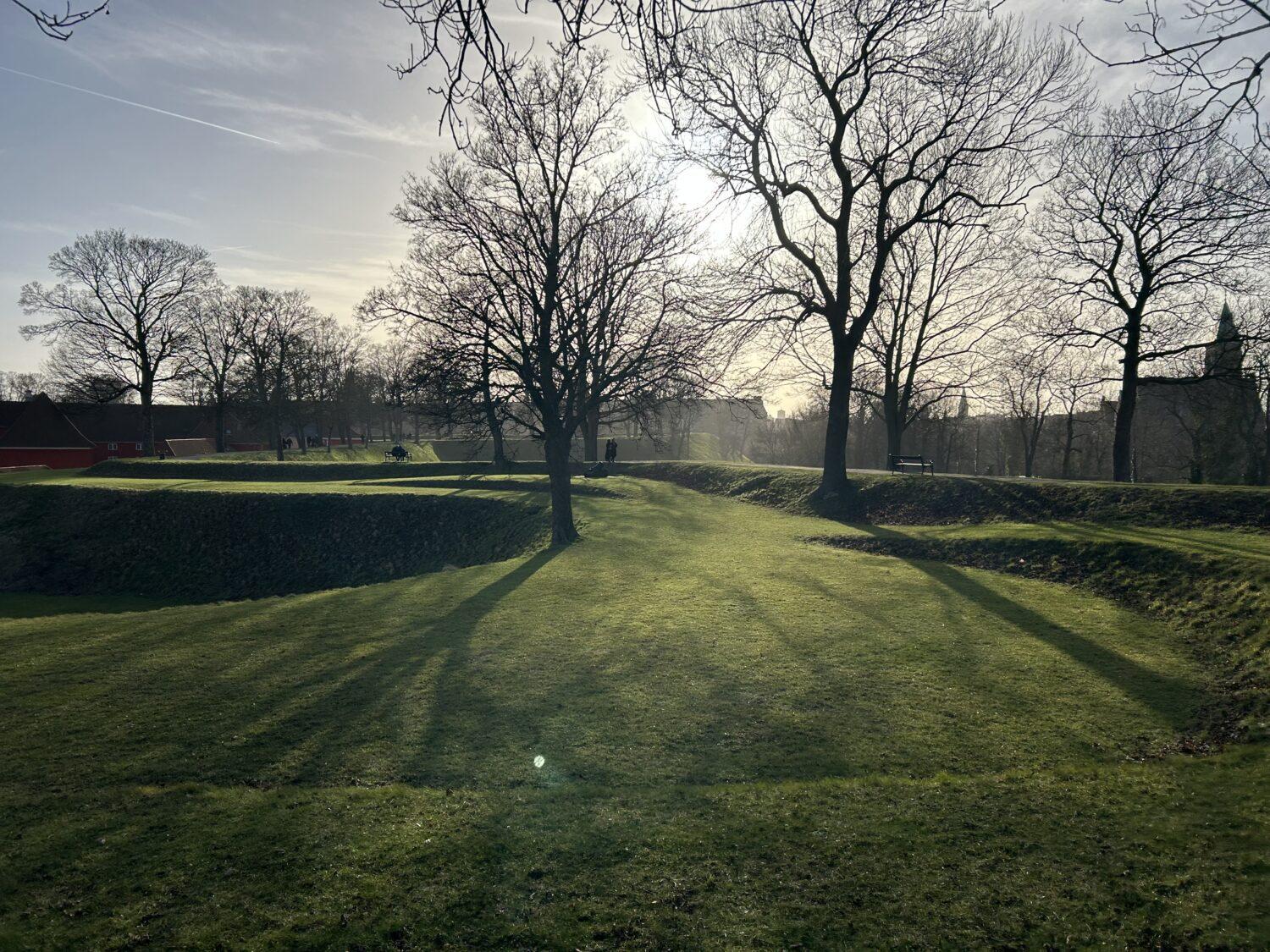 Right along the water, the Kastellet is trapped in time, even featuring this picturesque windmill.
Other Attractions
Just beyond the walls of Kastellet is an attraction I'm going to tell you you can skip: The Little Mermaid statue.
We were told a few times that we have to see the Little Mermaid statue on the banks of the inlet. And we saw it, but it was the only little bit of crowding that we experienced our entire weekend in Copenhagen, and the statue was…a statue. It was nothing spectacular, but it is directly next to the Kastellet if you want to try and give it a look on your way in or out.
There were two attractions in Copenhagen that we wished we got to see, but that are only open in the summertime: Tivoli Gardens and Reffen.
Tivoli Gardens is an amusement park in downtown Copenhagen that opened Aug. 15…1843.
It's the third-oldest amusement park in the world and is as much about the garden walks as it is about the rollercoasters and rides. Plus, the entire park opens up as a Christmas market during the holiday season. The park closes every year after Christmas through April, so we missed our window to see it. Entry into Tivoli is also included in the Copenhagen Card.
I was most disappointed to miss out on Reffen, though. Reffen is an outdoor street food market that also closes for the winter. The market is on the water, facing the downtown on the south side of the city. It's next to the Mikheller Baghaven Brewery and appears to be a lively hang-out spot in the city. It has dozens of street food vendors lining a skate park on the edge of the water.
Where to Eat (& Drink) in Copenhagen
There's no shortage of drinking and dining options in Copenhagen, and we're not just talking about the uber-fancy hotspots like Noma, either.
Travelers going to Copenhagen should take in as much food and drink as they can, because it's all great. But be warned: Food in Scandinavia is a little pricey, and Copenhagen is no different.
But if you pick your spots and maybe cook on your own a night or two, you can have some memorable experiences without breaking the bank.
First, a bakery recommendation: Hart Holmen Bakery. Just across the pedestrian bridge from downtown Copenhagen, this bakery was worth the short walk. The pastries were outstanding, as was the cappuccino. If you're looking for something delectable to start your day, pay Hart a visit.
One place that's about as simple as it gets is Mikheller Baghaven, an outpost of the world famous Copenhagen brewery.
Mikheller is right on the water in an old industrial area of Copenhagen right by where the Reffen market area is. Even for a winter's night, the area was bustling. That was due, in part, to CopenHot.
CopenHot is a setup of rental hot tubs and saunas, and it looks awesome. This was right outside the brewery window.
You can get served beer in the hot tub and saunas, too. You pay by the hour and the hot tubs were about $200 an hour. It was a little steep for my wife and I, but if we had more people with us to split the cost, we would have done it for sure.
But we tried to save our money for the other dining experiences in Copenhagen like the Broens Market. 
On the left side of this photo, you can see some ice skaters standing on the boards of a huge skating and curling rink. On the right and wrapping around the rink are a series of food truck-like stands selling everything from champagne to tacos to hot chocolate and more. There was an enormous line for the Gasoline Grill and their supposedly spectacular french fries.
If you're looking for a proper cocktail bar, pay a visit to K Bar. We stumbled upon this spot and loved it.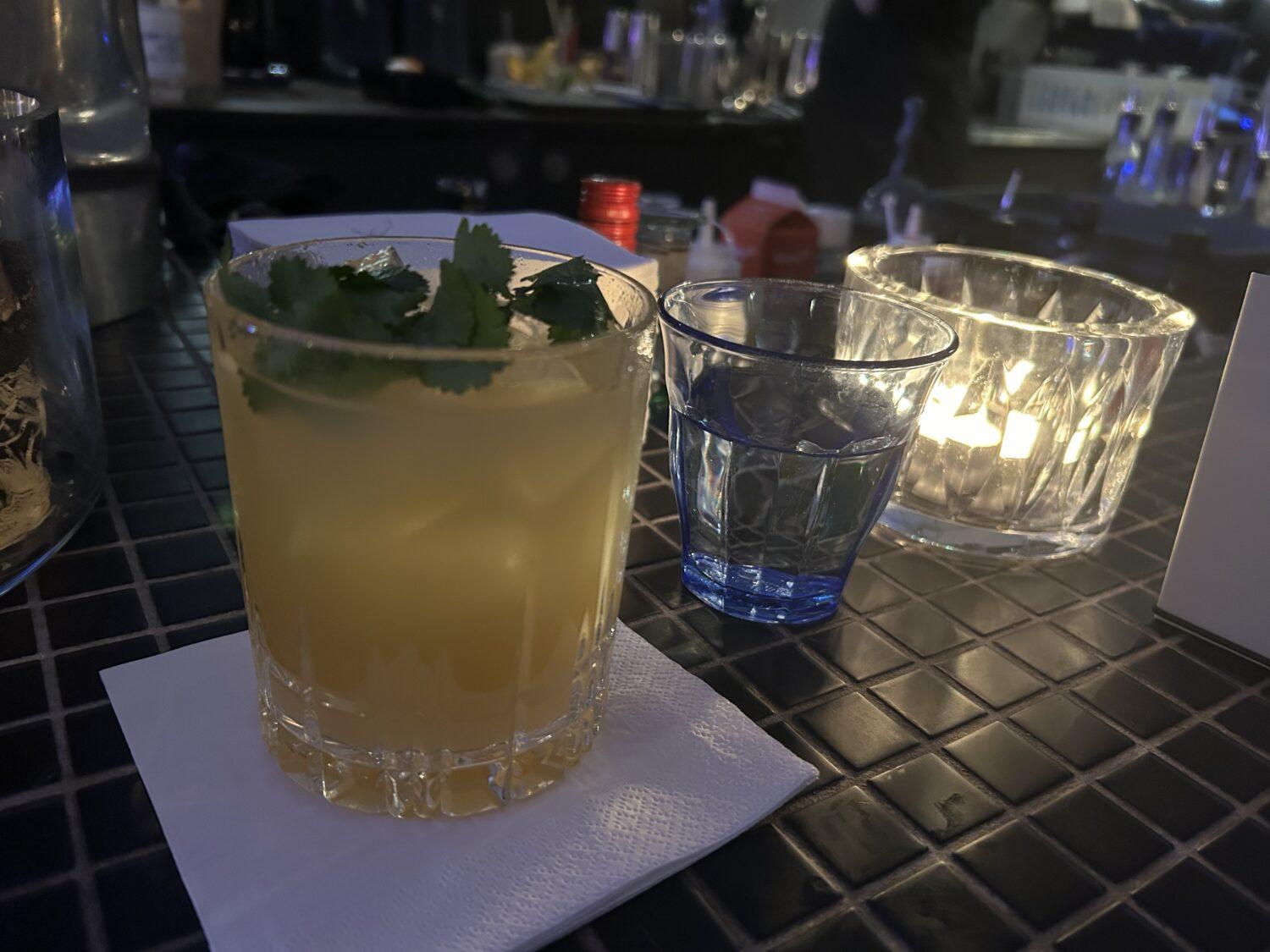 This cocktail, called "Under Pressure" featured both whiskey and mezcal and it blew my mind.
For a laid-back wine pairing experience, you should put Bar'Vin on your list, too. This unassuming little wine bar in the heart of Copenhagen came highly recommended and it lived up. We had some great wines and splurged for a few oysters, too.
Even though we only went for a glass of wine and an appetizer, you can eat a full dinner at Bar'Vin and most people around us appeared to be doing just that. Be warned: Even in February, we had to get a reservation more than a week ahead of time.
While I failed to photograph the inside of this spot, Rufino Osteria was another surprisingly good meal. The Italian spot was directly across from our hotel, so it was a quick and easy drop-in. They were able to seat us without a reservation, too.
Our first and last meals of the trip were the best we had, though. Our last night's dinner was at Restaurant Barr, and it was sublime. Book the tasting menu and then sit back and enjoy.
The service was amazing, the restaurant was beautifully designed, and all the food and wine was to die for. 10/10.
Our first night, we stopped in at a spot on Nyhavn called Cap Horn. Cap Horn has both the outdoor patio seating along the canal typical of all the restaurants on Nyhavn, but it also has a beautiful dining room with big windows overlooking the street.
Again, book the tasting menu and enjoy!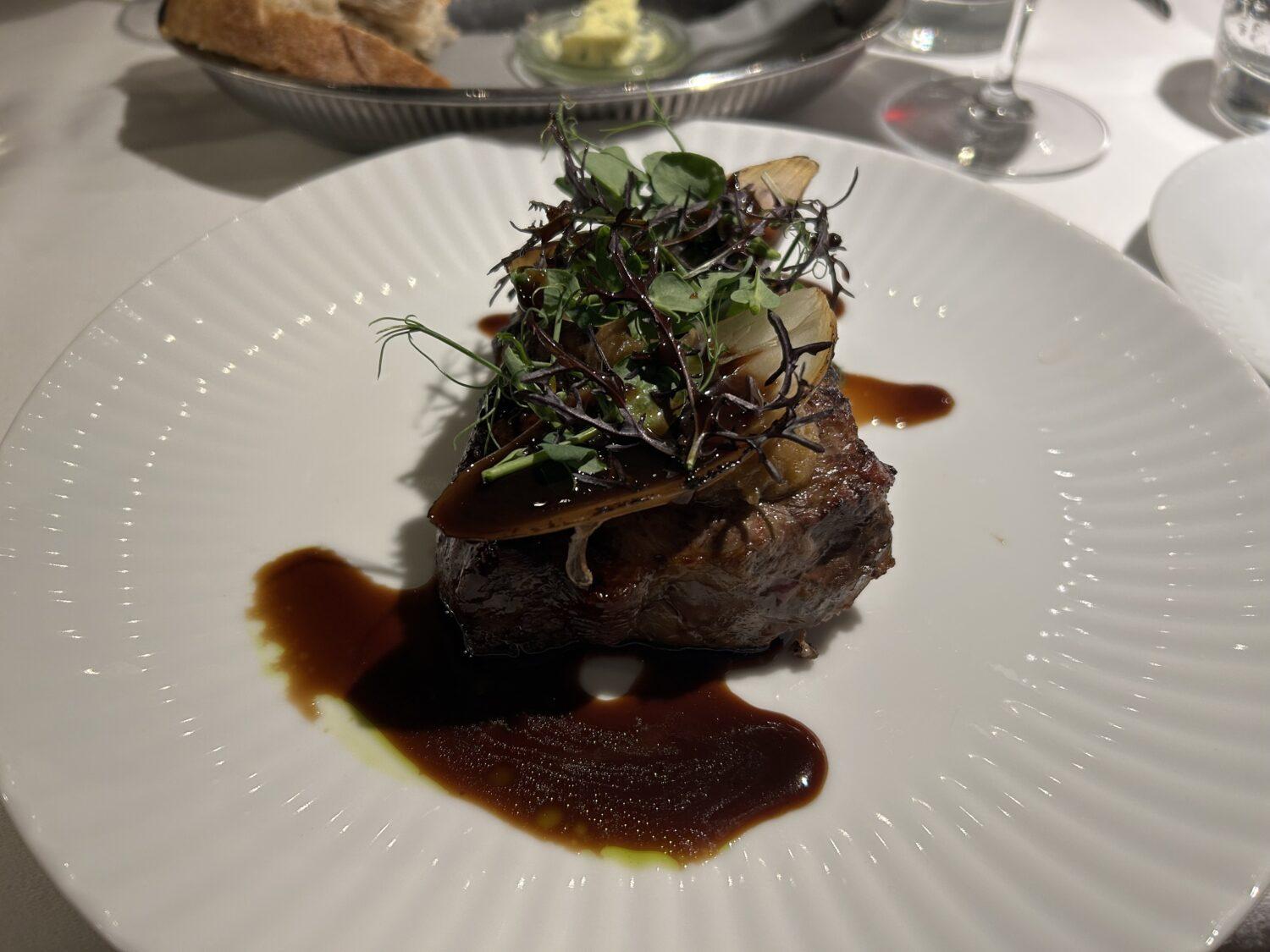 Every course was incredible. And while the server was working alone the night we visited, his service was fast and doting.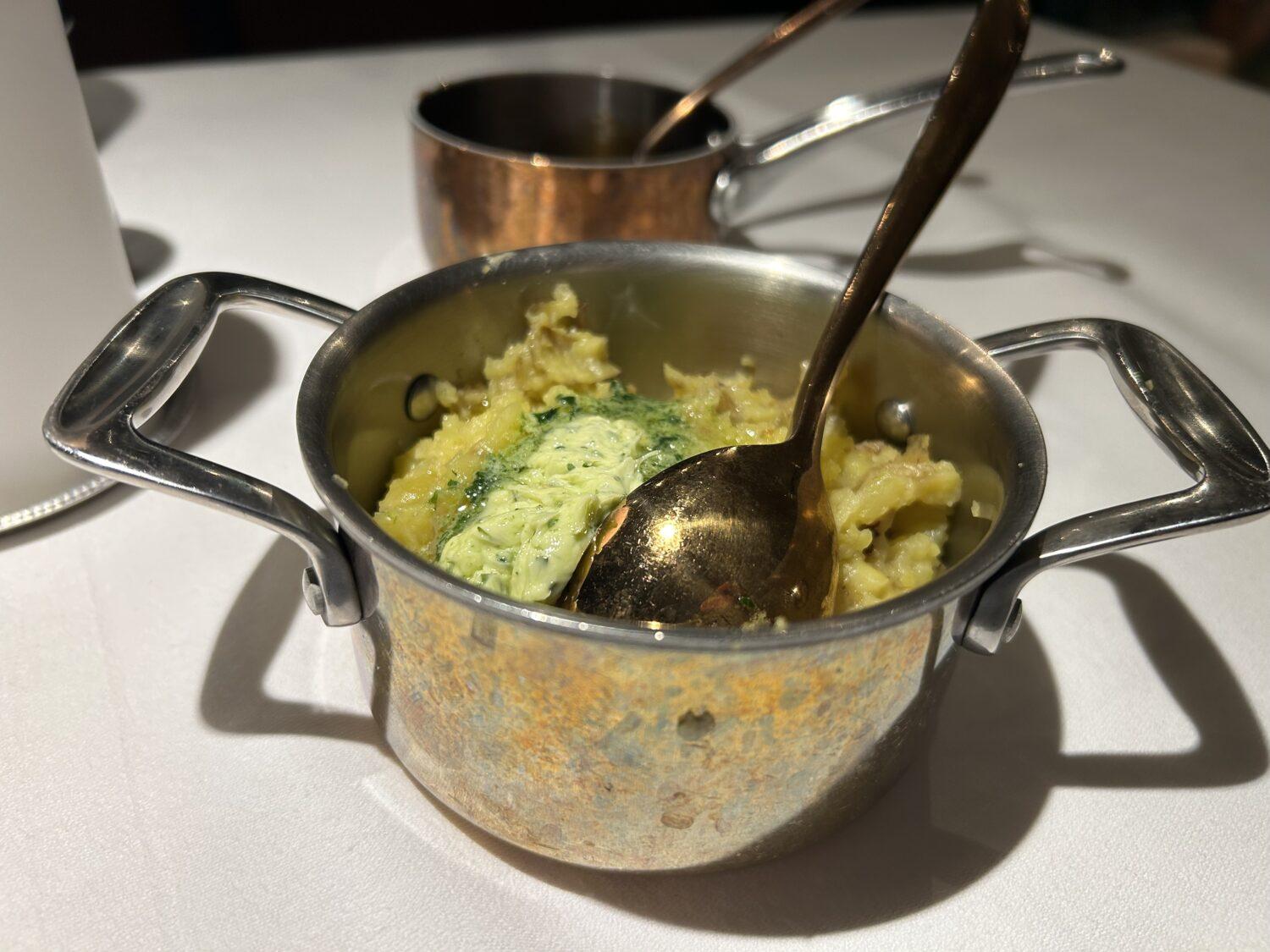 Don't skip dessert, either! It's a good time to catch up on the wine if you can't keep up with the course pairings, too…
There's no way you'll go unsatisfied when dining in Copenhagen. From the stumbled-upon hole in the wall to the finest dining, prepare your palate (and your wallet) for eating around the city.
Bottom Line
Copenhagen is a charming, extremely intimate city that is perfect for a long weekend visit. The city's accessibility by foot, public transit, or (as seemingly every local does) bike, makes it a stress-free place to visit for North Americans.
It's also one of the cheapest European destinations for North Americans to fly to thanks to some stiff competition in the region. For all these reasons and more, we think Copenhagen deserves a spot on your travel list this year or next.