Whether you just need a quick rental or are planning a big road trip, getting the best deal on a rental car can feel like a full-time job, comparing rates between the big-box companies and scouring for better deals through other site. But one site will do much of the work for you: Autoslash.
Autoslash compiles quotes from the major (and even some minor) car rental agencies, automatically applying any discount codes from credit cards or memberships like AAA to your rental. And whether you initially book through them or punch in your existing reservation, Autoslash will track rental prices and alert you when prices drop you can snag an even better deal.
Yeah, it's that easy and completely free to use. And that's why it should always be part of your car rental process – well, at least if you want to save money.

What is Autoslash?
Autoslash is a lesser-known car rental search engine that definitely deserves more popularity. It finds the best coupons for your rental based on credit card benefits and various membership discounts.
But most importantly, it will track your car reservation after booking and alert you to rebook if the rate drops!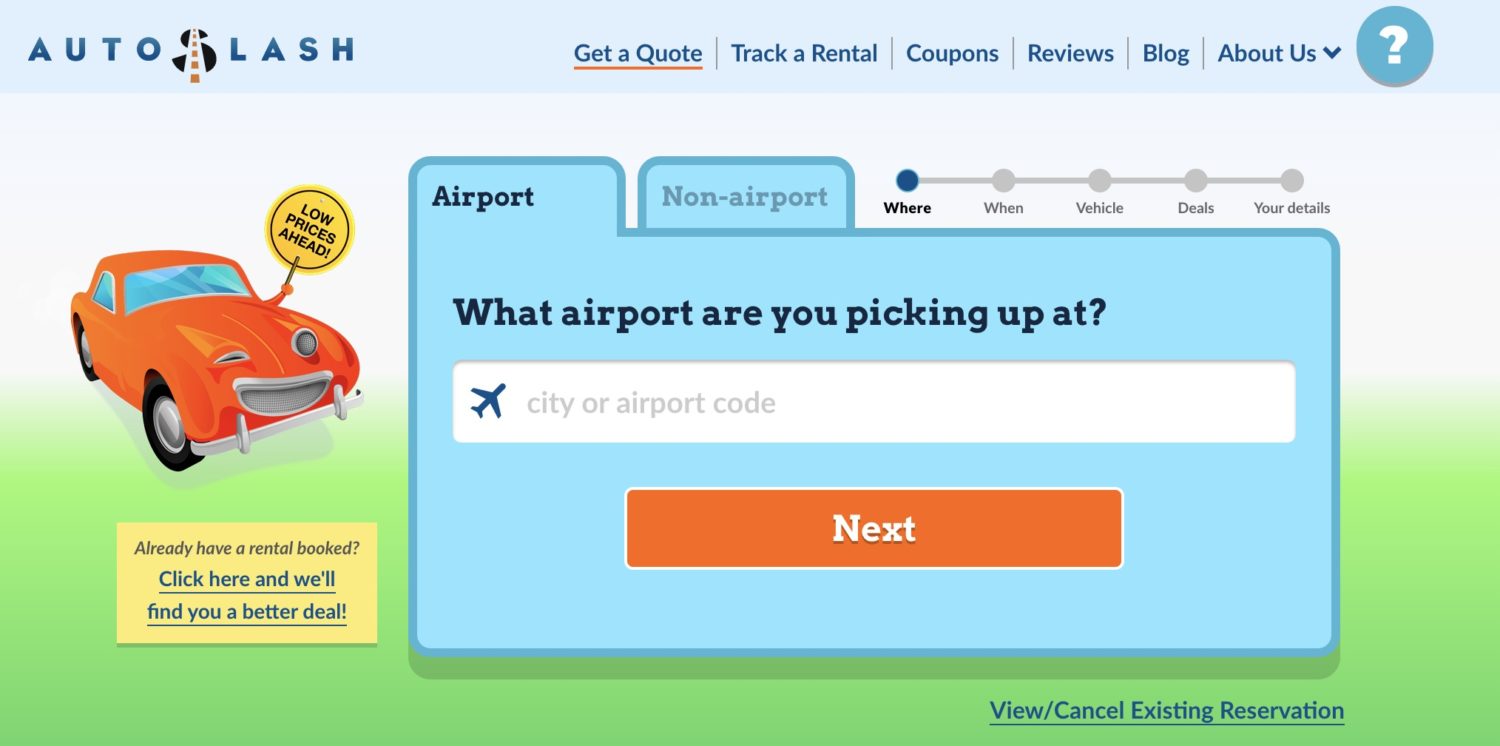 The company behind Autoslash recently launched a similar service for booking hotels called – you guessed it – HotelSlash.

How to Use Autoslash to Get a Rental Car Quote
If you haven't booked a rental car yet, you can get a quote directly through Autoslash.
We still recommend first searching Priceline, Kayak, Hotwire, or directly with rental agencies like Hertz, Avis, National, and others. Once you've done your research and have an average price in mind, head to Autoslash to see if you can get it lower.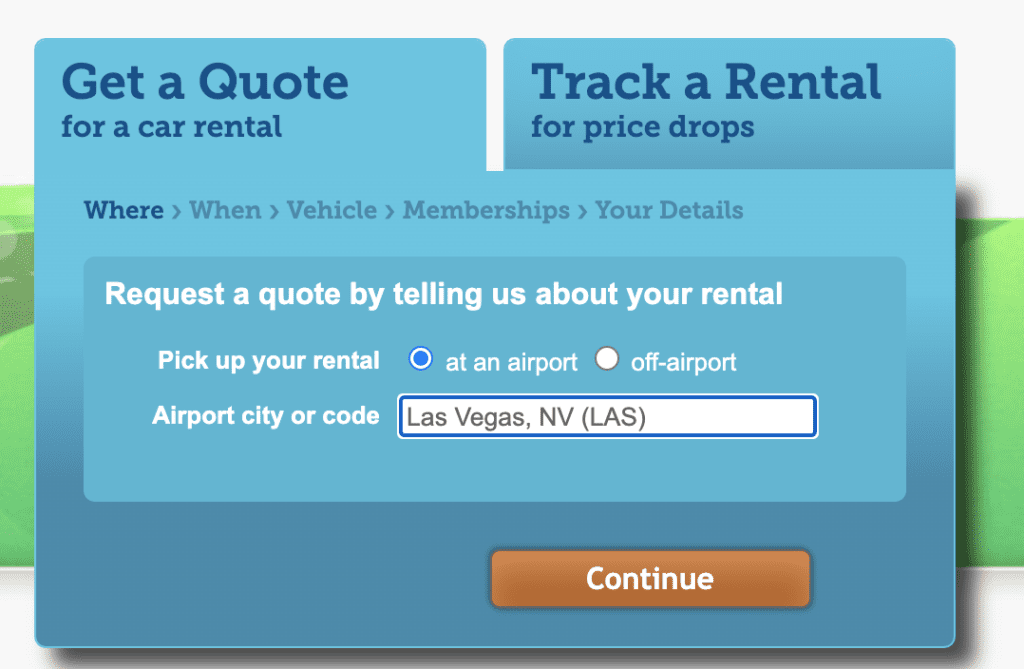 Select your vehicle type and enter your destination and rental duration as you would with any car rental company.
The important difference with the Autoslash search is that they take memberships into account. If you have an association membership, a credit card listed below, warehouse membership, or are part of frequent flyer or renter programs, you may be eligible for rental discounts. It will find those for you and automatically apply them to your final price. Yes, that even includes fan-favorite Costco travel discounts when booking with your membership!

Once you've submitted your information, you'll receive a quote via email roughly 15 minutes later. This email will include a list of rates that vary by car type and agency, among other factors.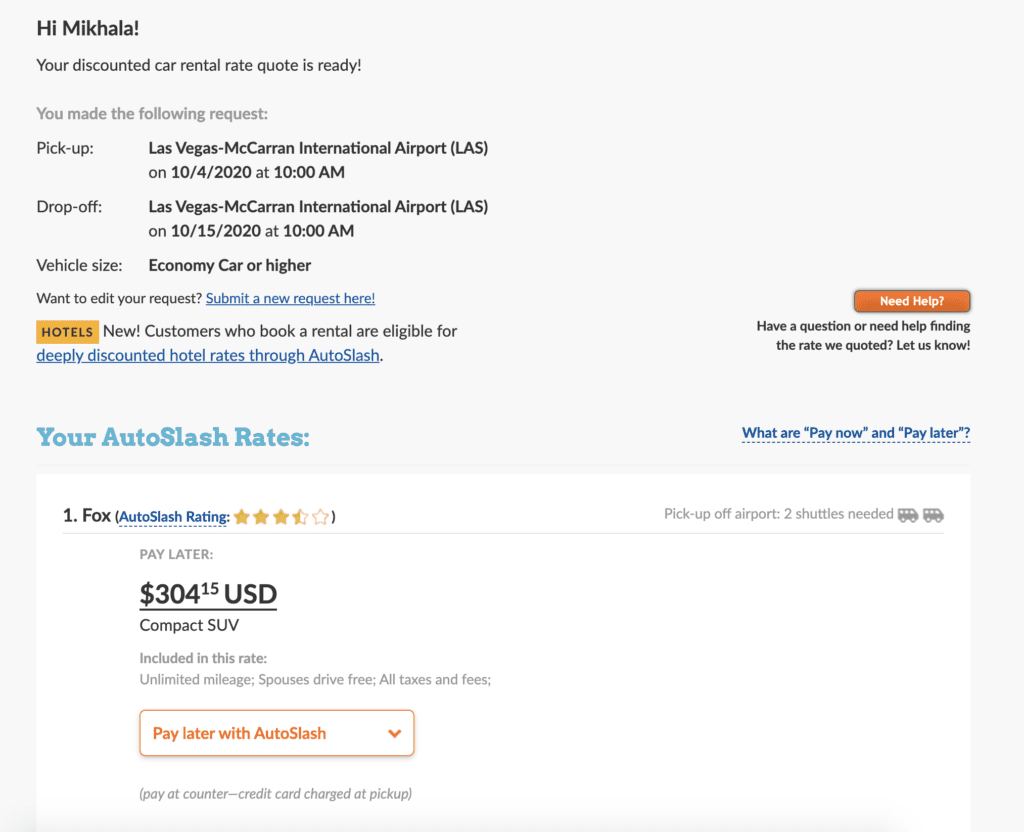 How to Use Autoslash to Track Your Car Rental Price
Already booked a rental car elsewhere, or found a cheaper option on another site? Don't worry, you can still use the best feature of Autoslash: price tracking. That's right, Autoslash will track the price of your current rental in case it can find you something even cheaper after booking.
All you need is the rental company name you booked with and your confirmation number.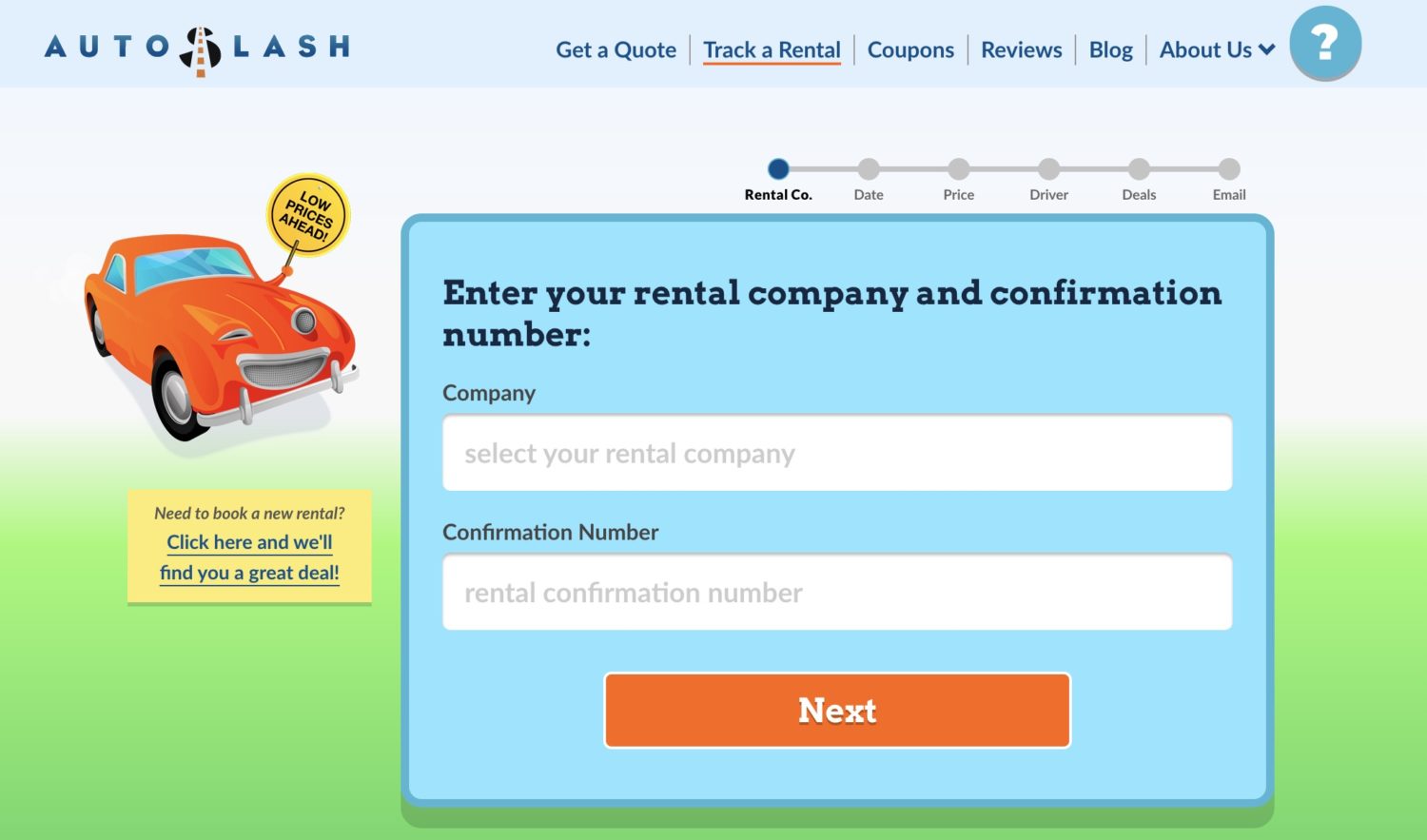 One important thing to keep in mind: Your original booking must be a refundable car rental. Autoslash will automatically check your rental reservation for price drops. When it does, you will receive an email, alerting you to rebook at the lower rate.
There's no extra work on your end once you enter your rental information. Our team has saved more than $200 on recent rentals just by using Autoslash, like this alert when prices had dropped substantially for my rental car on the Big Island of Hawaii a few years back. Just a few clicks later, I saved more than $220!

It's not just me. We spread the word on our @thriftytraveler Instagram account and got this message: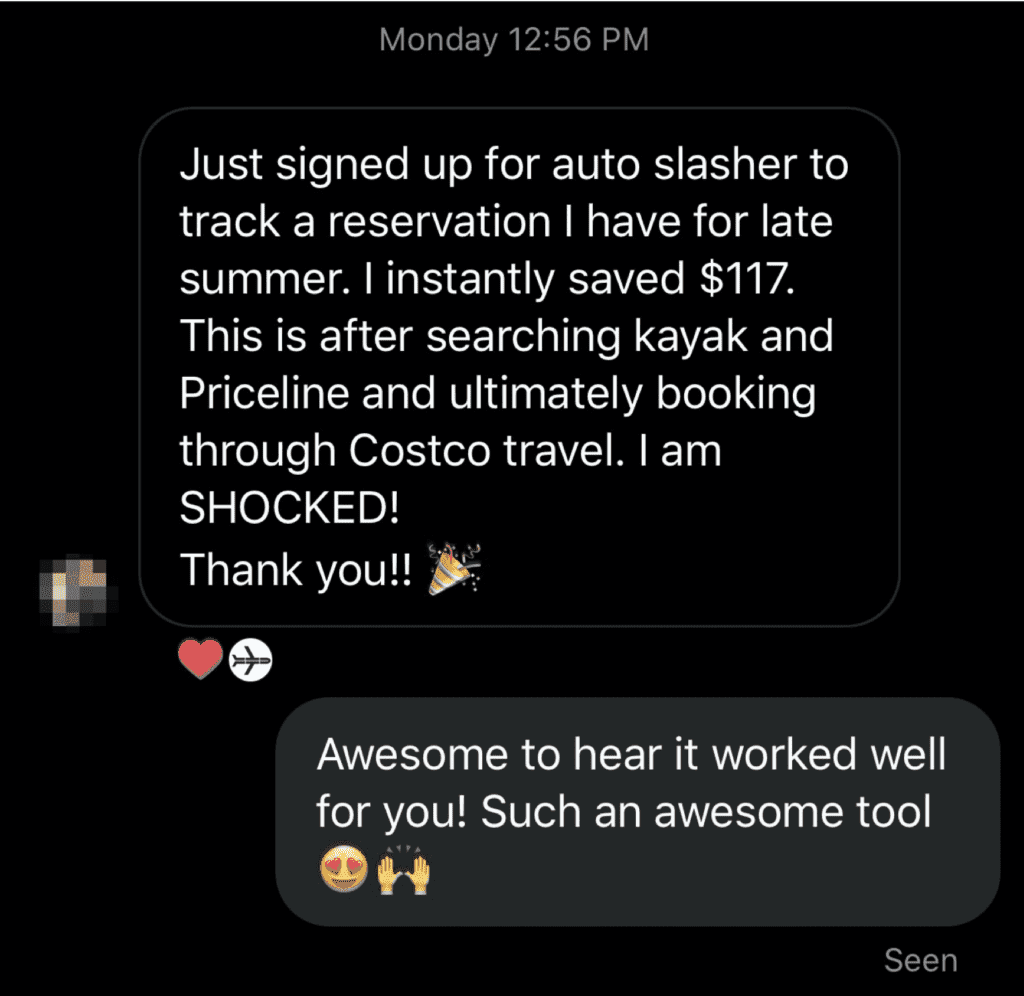 The hype about Autoslash is real. These alerts can help you save a ton of money on your next rental car.
Bottom Line
We know, we know: It seems too good to be true. But rental car prices fluctuate frequently, and that means just a few days could mean hundreds in savings.
If you're looking for a cheap rental quote, see what your memberships can get you with an Autoslash quote. And if you've already booked a car, trust us: Track that reservation with Autoslash and let it track your rental for price drops.