Like the Delta variant's rise this summer, the news of the newly named "omicron" variant has led to some uncertainty in the travel world, but could also produce some of the best travel deals we've ever seen.
If you follow the day-to-day changes in travel restrictions like we do, it can be enough to make your head spin. From testing requirements to outright travel bans, there's a lot to take in. But we're here to tell you that it's still a great time to book travel, so long as you protect yourself when you do so. 
It's when this kind of uncertainty rears that we tend to find some of the best deals around the world. Whether it's a $97 fare to the U.S. Virgin Islands, a $62 fare to Chile, or a $197 fare to Tokyo, pandemic uncertainty has fueled some truly insane flight deals.
So while others are nervous to book those incredible deals, you, the savvy traveler, are booking changeable fares directly with the airline and saving hundreds and hundreds of dollars in the process. Plus, if your situation or the COVID-19 situation changes, you're protected because you bought the right fare and waited to book other major vacation expenses.
Doing this is not difficult if you follow 5 easy steps. Here is our evergreen guide to booking with confidence during uncertain times:
1. Book Fares That Get You Free Change & Cancellation
For more than a year, airlines gave free change and cancellation to any ticket, from the cheapest basic economy fares to flying first class.
Those days are over, but you can still make sure you can change or cancel a ticket (for a voucher) when plans change. You'll just have to pay more for it. 
On every major U.S. airline, basic economy fares can no longer be changed nor canceled. But by paying up for a main cabin ticket or higher, you can change your flight without paying change fees or cancel for a voucher. Some airlines have even introduced refundable main cabin fares.
When booking future trips, it could easily be worth paying a little extra to lock in those changeable fares. You don't to get stuck with a basic economy fare that can't be changed or canceled if your plans change.
Want a full refund instead of a voucher for future travel? Read our guide on getting refunds from your airline.
You may want to consider sticking with domestic airlines, too – especially if you're booking an international trip. If you need to cancel your flight, it will be much easier to use up that credit or voucher on an airline like Delta, American, or United than a foreign carrier.
Read more: See exactly how major airlines are waiving change and cancellation fees on new tickets and upcoming flights.
2.Book With Your Airline. Avoid OTAs
This might just be the biggest lesson of the pandemic. It's something that's important in the best of times, and even more important in the worst.
Whenever possible, book directly with the airline rather than with third-party sites or online travel agencies (OTAs).
While many call centers are getting hammered with calls, airlines have made it much easier to change or cancel your flights online. And all main cabin fares can be changed or canceled for free. If your airline eventually cancels (or significantly changes) your flight – something that's becoming more and more common these days – it's even better: You're legally owed a refund.
But when you book through OTAs like Expedia, Priceline, CheapOair, and hundreds of others, it's a bit different. Sure, they may promote slightly cheaper deals. But if something goes wrong or your plans change, you need to go through your agency to change or cancel your flight.
Bigger OTAs might be just fine. The smaller ones can be an absolute nightmare.
If you want the best customer service possible in case you decide to scrap your trip, the solution is simple: book directly with the airline. Trust us, it's a lifesaver.
3. Expect Changes to Your Flights
As airlines adapt to growing travel demand and ever-changing restrictions in the U.S. and overseas, they have been adjusting their future flight schedules constantly.
After you book, be sure to check up on your reservation frequently to ensure the new flight times still work for you. Some of the changes can be just a few minutes earlier or later. But a change of a few hours or more could be the difference between a trip working for you or not. Especially as you book international travel, your flight may get canceled altogether.
Why is this happening? Airlines are still in the dark. They're only adjusting their schedules just one to two months in advance, so flight schedules you can book today for September and beyond don't reflect what that airline will actually fly. Carriers are still consolidating flights in an effort to fill planes and use less staff.
Just because you can book it now doesn't mean that it will operate when your trip comes. And that means you need to monitor your reservations.
4. Wait to Book Big Accommodations or Excursions
This is the big one.
While the worst of the COVID-19 pandemic is hopefully behind us, there's no telling how long this may play out. And while it may be safer to speculatively book flights in the future thanks to flexible policies, that's not always the case for lodging, excursions, or other activities.
Don't lock yourself into any non-refundable expenses. Unfortunately, many travelers got burned on this end for travel in spring 2020 as coronavirus wreaked havoc.
Now is a great time to book future travel, as we're still finding some of the cheapest flight deals we've ever seen to many destinations for travel from through May 2022 and beyond.
Fortunately, many hotel chains are offering equally flexible policies to lock in reservations now and cancel later for a refund, if need be. Unfortunately, the same can't be said for all homestay bookings and excursions – though Airbnb has made some great improvements to its flexible policies.
As things evolve, hold off on booking nonrefundable accommodations or excursions – especially for a big international trip. It's best to wait until your travel date is closer and you're more certain of travel before booking.
5. Always Use a Credit Card to Book Flights
It's always sound advice, but especially now. Use a credit card to book your travel – not a debit card.
Why, you ask? It's one of the best ways to protect yourself if – travel gods forbid – your airline were to collapse before your flight. If that happens, the easiest way to get your money back is to initiate a chargeback through your credit card company.
Curious how it works? Here's how to do a chargeback when an airline goes kaput, as I did a few years ago when Primera Air went bankrupt just weeks before my flight.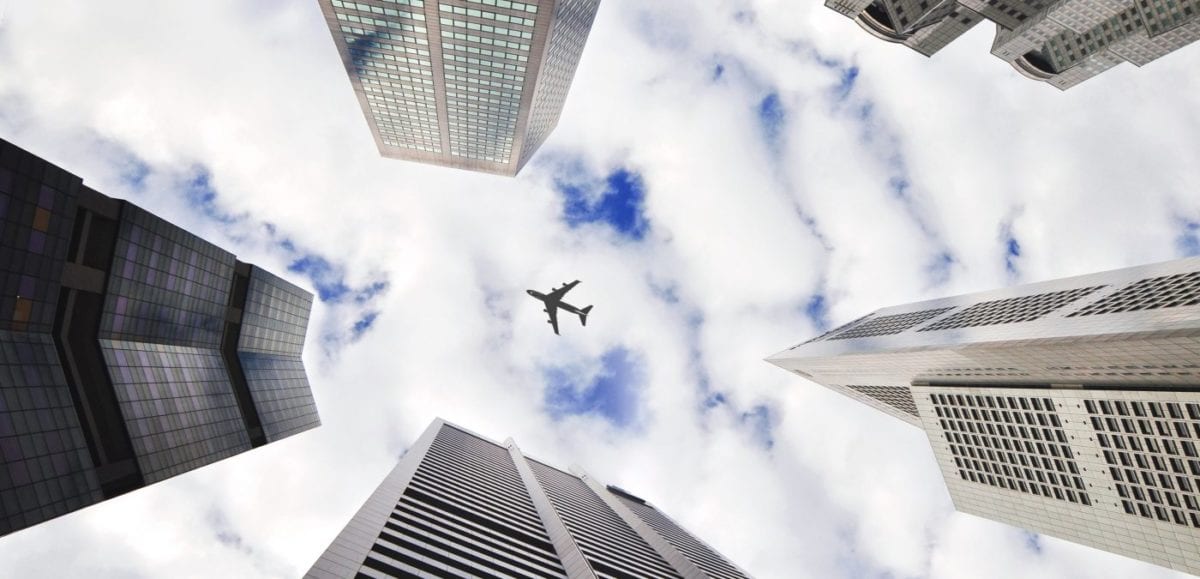 Earlier in the pandemic, a handful of small regional airlines fizzled out due to the pandemic, and many more filed for chapter 11 bankruptcy. Fortunately, it looks like most of the major U.S. and international carriers will make it through the pandemic.
Still, it's better to be safe than sorry and book with a credit card.
It is possible to request a chargeback on a debit card, but the process is much more challenging and complicated. So using a credit card is the best way to make sure you can get your money back if the worst occurs.
If you can, use a credit card that will get you additional travel insurance like the Chase Sapphire Preferred® Card or Platinum Card® from American Express. While this insurance won't cover if you decide to cancel your trip down the line due to coronavirus, it comes with plenty of other trip delay or disruption coverage that will be nice to have. And you'll earn more points on your purchase, too.
Bottom Line
Don't be afraid of booking flights and big trips – but be smart. If you follow these tips above, you'll be well-positioned to get your money back and avoid the unnecessary hassle if travel plans change in the meantime.