The U.S. is home to some incredible natural beauty, and nowhere is that more evident than in our national parks.
From the geothermal activity in Yellowstone in Wyoming to the mountains and fjords in Glacier Bay in Alaska to the dramatic coastline of Acadia in Maine, the national parks are found in nearly every corner of the U.S. and even the ocean. But if you're planning to visit a national park in 2023, you're not alone. The U.S. national parks and recreation areas are more popular than ever, with the National Park Service reporting more than 312 million visits last year.
Whether you're planning to visit one of the most popular destinations or getting off the beaten path, read on for everything you need to know to plan a national parks trip in 2023.
Where to Go & How to Get There
The U.S. has 63 national parks, not to mention over 400 national monuments, recreation areas, and other historic sites.
When trying to decide which parks to visit, or how much time to dedicate to them, consider what you want to accomplish or see. Do you want a driving tour of wildlife, geysers, pools, and vistas? Set your sights on Yellowstone National Park. 
Would you rather climb high into the mountains on a day hike? Glacier National Park or Mount Rainier are going to be more your speed. Looking for some desert heat? Consider visiting the Grand Canyon or Death Valley.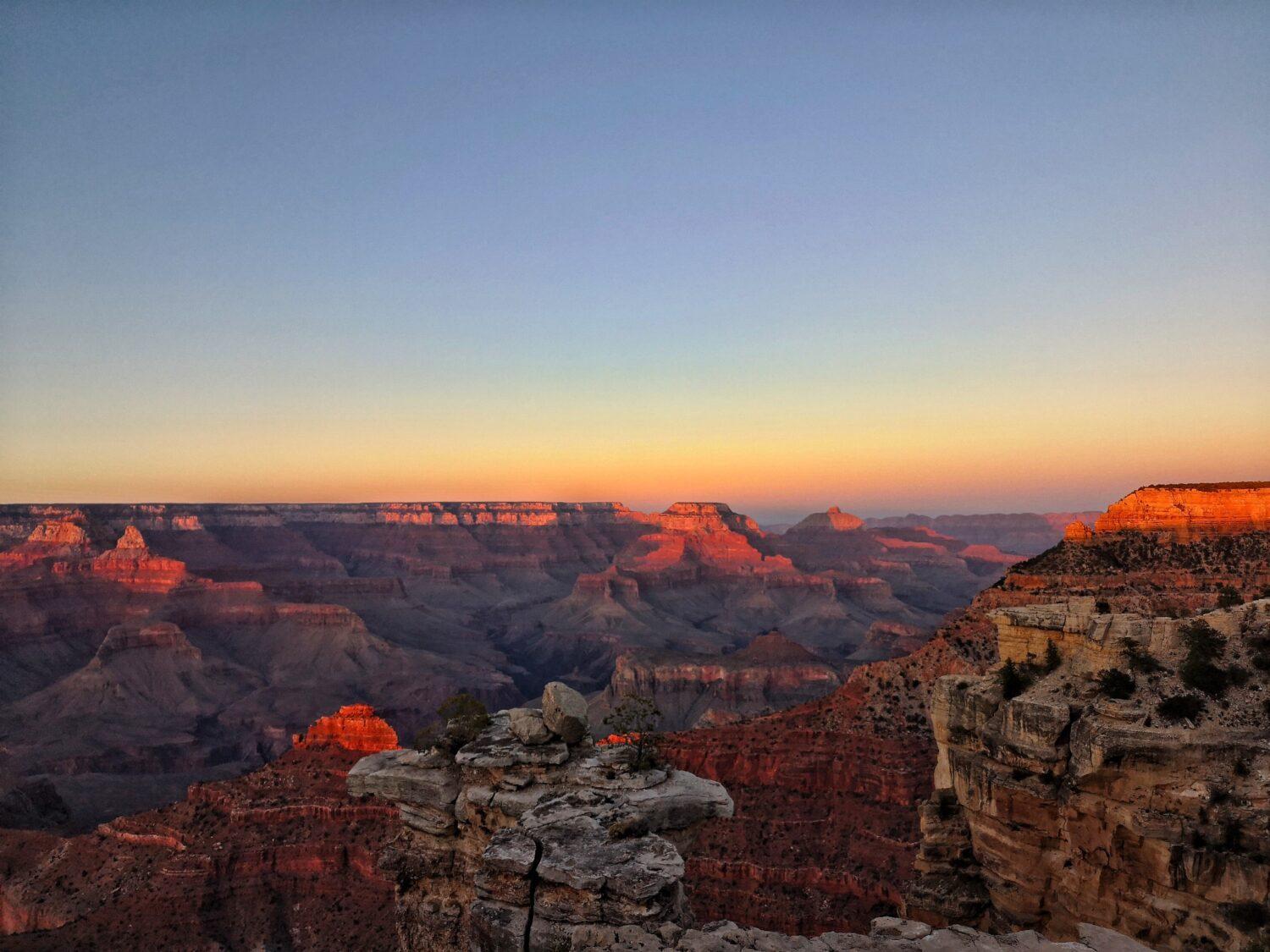 See where we're going with this?
Fly or Drive?
Summer is prime time for a road trip. No matter which national park you're going to, you're most likely going to have to do some driving to get there.
But that doesn't mean you have to drive the whole way. From our home base in Minneapolis, even the closest national parks like Theodore Roosevelt National Park in North Dakota and Badlands National Park in South Dakota are at least half a day's drive away. If you don't want to burn a day of vacation getting there and back, flying and then renting a vehicle is an option, too.
Read more: 5 Ways to Save on a Road Trip This Summer
Many national parks are well within reach of multiple airports, so go to whichever one the cheapest flight will take you and continue onto a park from there.
Domestic airfare might seem expensive right now, but trust us, cheap flights are out there. Especially as we get closer to summer, we're seeing some traditional summer flight pricing trends break down, finding great flight deals to cities that will put you right on the doorstep of many of the nation's national parks.
Alaska is home to a number of incredible national parks like Denali, Glacier Bay, and Katmai (hello Fat Bear Week!), but they're some of the least visited in the U.S. That's because, for most of us, Alaska is a long plane ride away. Luckily, cheap flights to Anchorage (ANC) haven't been too hard to come by lately.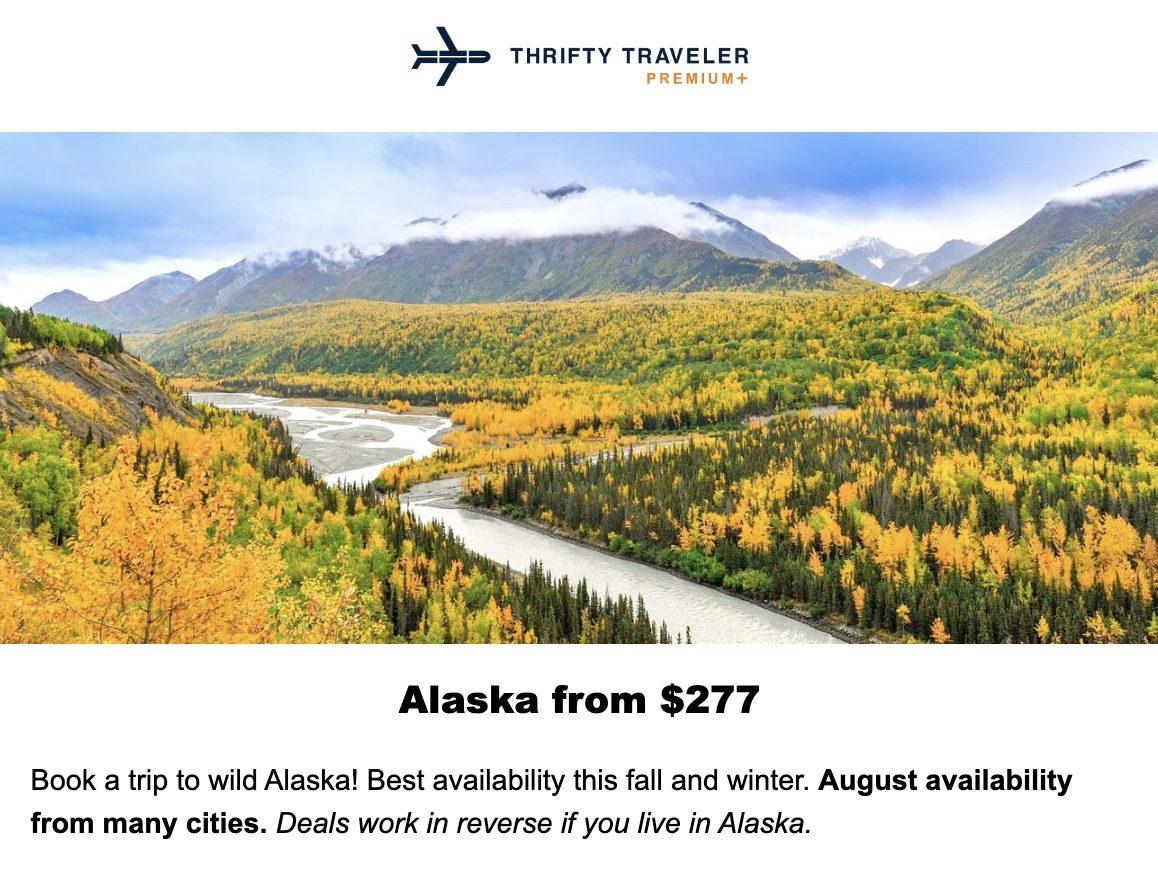 Same goes for Hawaii, where we're always sending our Thrifty Traveler Premium subscribers alerts about cheap flights to Hawaii. The Hawaiian islands are home to two national parks: Haleakala on Maui and Hawaii Volcanoes on the Big Island. Both are worth a visit – and there are plenty of low fares to get you there.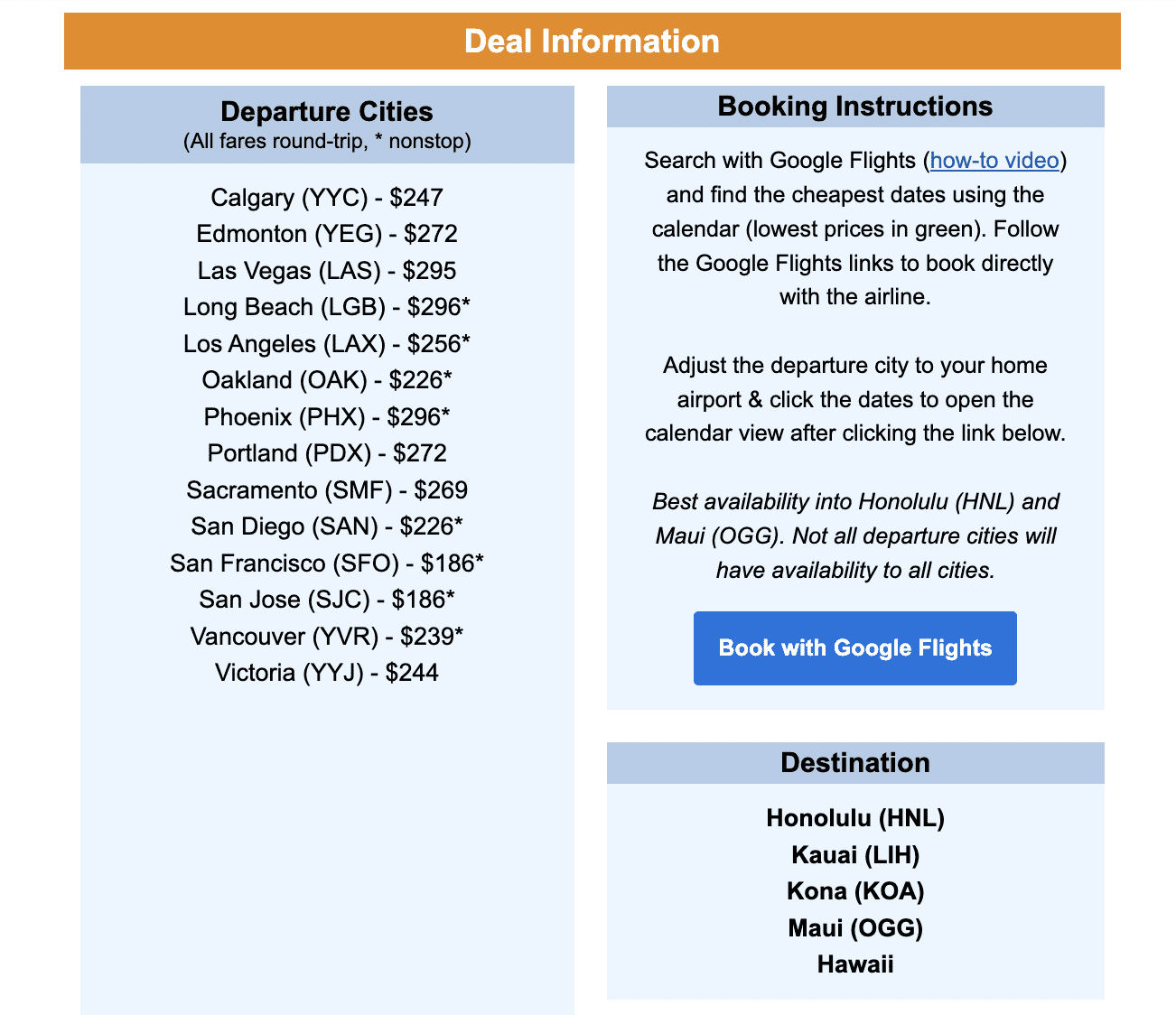 For many national parks, you'll have your pick of a few different airports to fly into – and you don't have to be limited to what's closest. If you want to visit any of Utah's national parks like Zion National Park or Bryce Canyon, for example, you might balk at flight prices into Salt Lake City (SLC). Flying into Las Vegas (LAS) is typically much cheaper, and puts you well within reach of Utah's Big Five.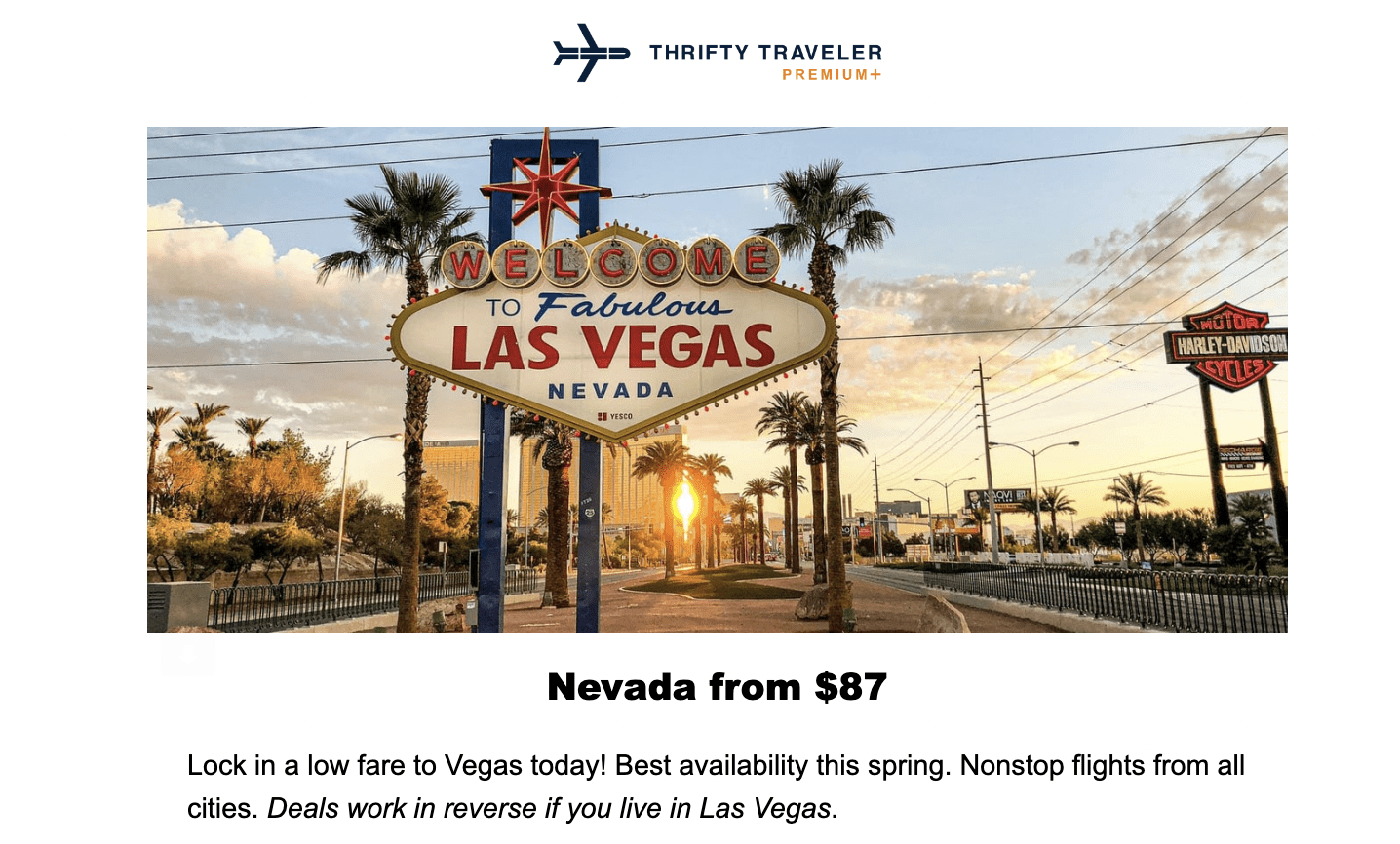 Read our guide to planning the perfect road trip through Utah's national parks!  
To get to Glacier National Park, you've got a few airports to pick from, too. Here's a deal we recently unearthed for cheap flights into Great Falls, Montana (GTF) this summer.
Great Falls is only a two-hour drive from the eastern side of Glacier National Park. From there you could make a full road trip out of it, and continue onto Yellowstone and Grand Teton in Wyoming as well.
If you're flying to visit the national parks, you'll most likely need to rent a car once you arrive – it's possible, but extremely difficult, to see these parks without driving. Some parks like Yellowstone and Glacier both have shuttles that can take visitors around the park for a fee, but they run on limited hours and can't get you everywhere.
Check out our guide on tips to save on rental cars, including tools like Autoslash, Turo (the Airbnb for cars), and renting off-airport.
Where to Stay
Lodging can be the trickiest – and often the most expensive – part of visiting the national parks.
While you can always stay inside the park at a lodge, campground, or backcountry campsite, those spots go extremely quickly online. There are always first come, first service campsites, but some of those can be competitive as well.
For instance, on Lake McDonald, in the west part of Glacier National Park, the Sprague Creek Campground sites are usually reserved by 8 a.m. or earlier. Campers line up as early as 4 a.m. or 5 a.m. to get those coveted sites.
You're not out of luck if you don't score a campsite inside the park you're visiting, though. Public and privately-owned campgrounds are abundant across the U.S. and while you can book them in advance, they're also a great last-minute option for staying near national parks – and cheap too. On a trip to Oregon last year, I spent less camping for three nights in Mt. Hood National Forest than I did on one night in a hotel.
Recreation.gov is a great starting place to scout around near the park you're aiming to visit and see what's available. Many national and state forest campgrounds are first come, first serve, which gives you the flexibility to decide where and when you want to pitch a tent for the night. Hipcamp is another helpful search tool to help you find campsites and other, more interesting lodging options as well.
If having four walls is important to you, you'll find plenty of options for both hotels and short-term rentals in the vicinity of most parks. Google Hotels is a great place to start your search as it allows users to filter for the exact accommodations they want, exactly when they want them while seeing nearly every option available. It's integrated with Google Maps, so you can see exactly where each property is located in relation to the park.
Here's what you would see if you were searching for lodging near Shenandoah National Park, for example.
Google Hotels allows you to filter for either hotels or vacation rentals – in fact, it's one of the few that allows you to search for both.
See our full list of the 17 best hotel booking sites to book lodging at cheaper prices! 
Want to split the difference? Consider glamping! It's "glamorous camping," and it provides the amenities you want with the peaceful nature escape you need.
During a trip to Glacier National Park, our travel reporter and flight deal analyst Gunnar Olson stayed at Under Canvas Glacier National Park, just a short drive from the west entrance of the park.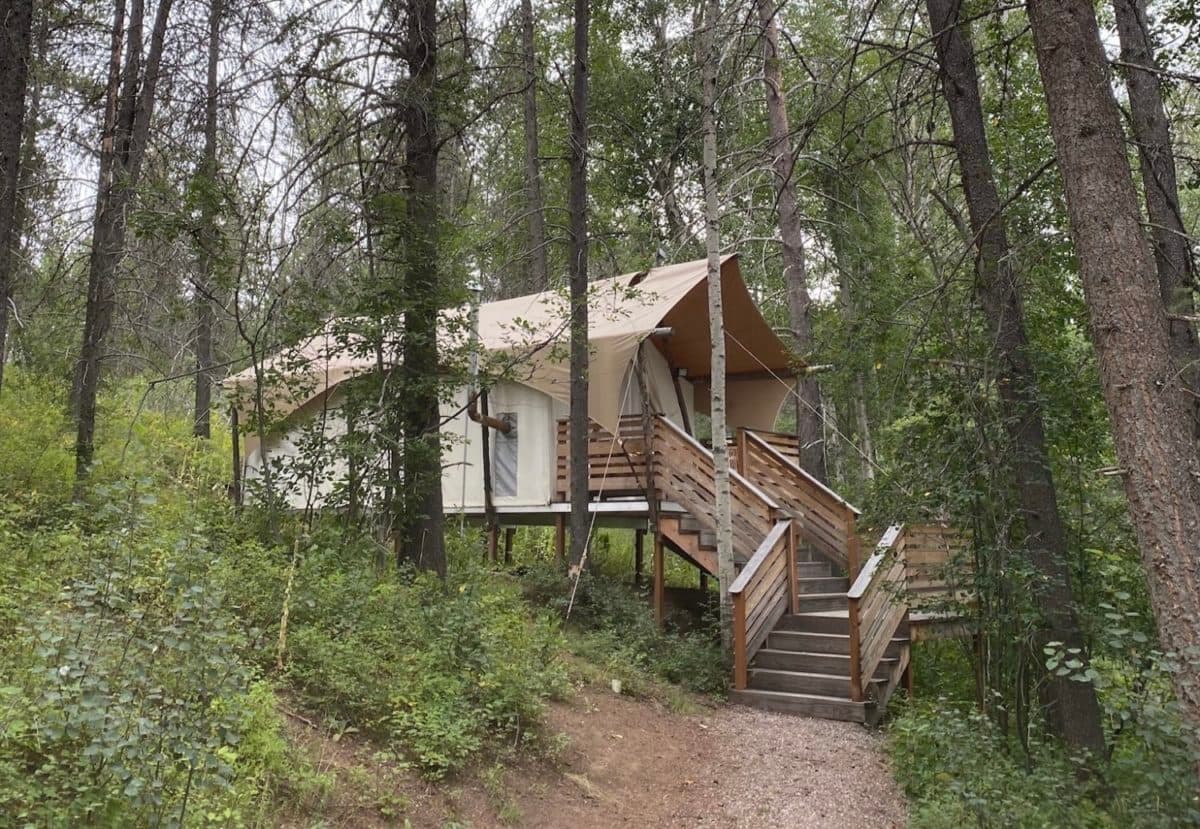 From extra-large tents to yurts to decked-out airstream campers, each glamping accommodation will look and feel quite different. Like other accommodation styles, each varies widely in price range and amenities. For this reason, always be sure to read what amenities do and do not come at your glamping site.
Do Your Homework, Plan Ahead
Book reservations in advance
The influx of visitors to U.S. national parks over the years – especially during the worst of the pandemic pandemic – has led several to implement reservation systems to help mitigate the crowds.
If you're planning to visit any national park during the busy summer travel season, you'll want to do some research to determine whether you need a timed reservation or permit to access certain areas or participate in certain activities. While it may add an extra hurdle to your travels, the last few years have shown it helps decrease congestion, protects natural resources, and makes for a better overall experience visiting some of the most popular national parks.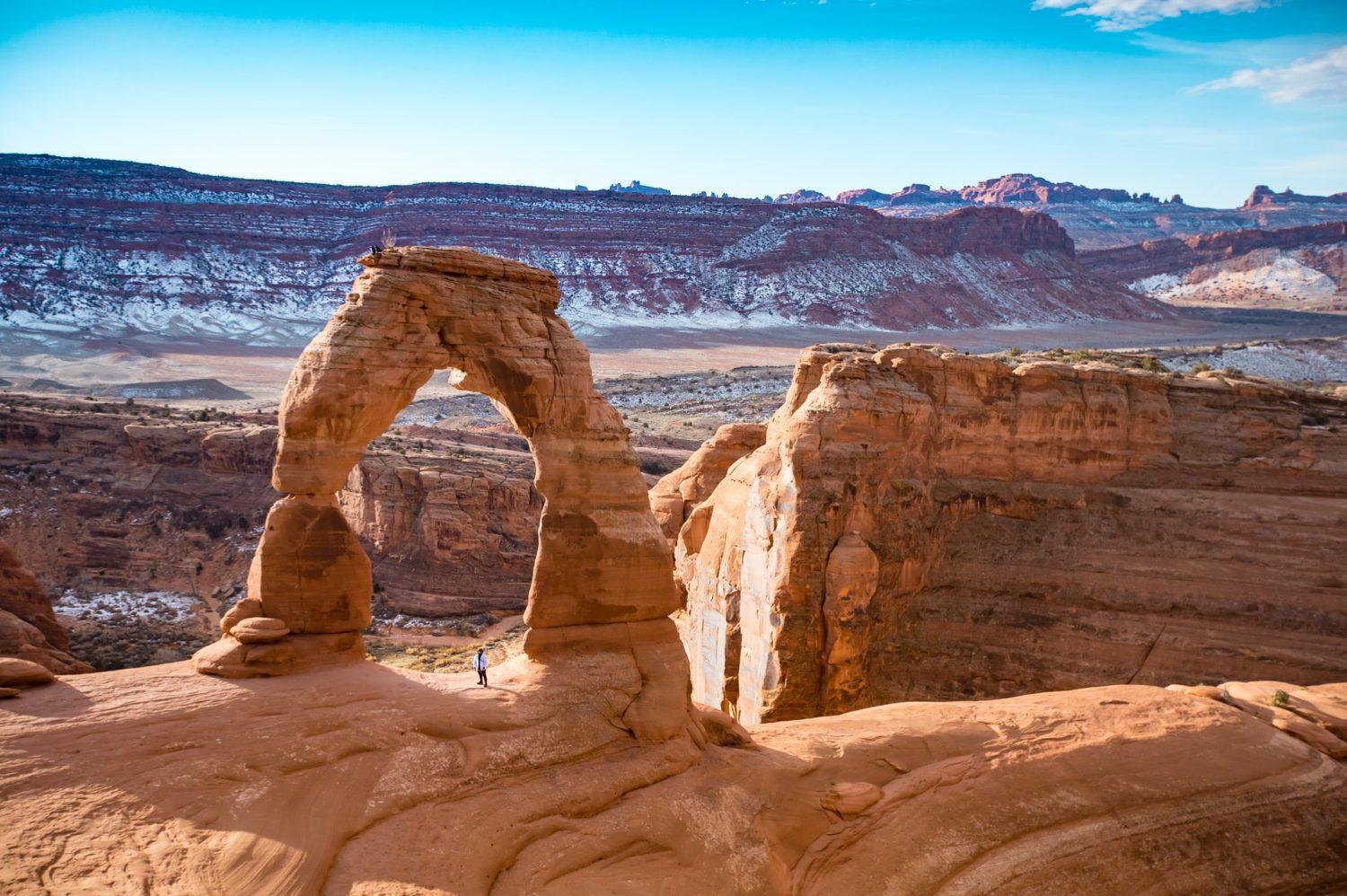 There are currently at least nine national parks that require some type of advance reservation in 2023 – be it for certain hikes like Old Rag Mountain in Shenandoah or Angel's Landing in Zion, accessing a specific scenic drive like the Going-to-the-Sun Road in Glacier, or just getting into the park at a certain time of the day such as sunrise at the Haleakala volcano in Hawaii.
Acadia National Park
Arches National Park
Glacier National Park
Great Smoky Mountains National Park
Haleakala National Park
Rocky Mountain National Park
Shenandoah National Park
Yosemite National Park
Zion National Park
Read our full guide to national parks reservations in 2023 (& how to book yours)! 
Download Maps Ahead of Time
Most national parks have limited cell or internet service – or maybe none at all. That makes it all the more important to do a little research in advance and download trail maps before you arrive, if you can.
The National Park Service now has its own app, which includes information on every national park including interactive maps, tours of park places, accessibility information, and more to help you plan your trip. Find the park you'll visiting and you'll see an option to save it for offline use.
You won't find detailed trail maps here, though. For that, you'll want to turn to one of our favorite travel planning tools: AllTrails.
AllTrails is a user-powered app (and website) that takes data from hikers all over the world and creates an interactive map of hiking, walking, and bicycling trails that anyone can access. The data is added by individuals who log their hikes into the system, giving users a look at the length, difficulty, rules, and on-the-ground, by-the-minute observations. It will even give you driving directions straight to the trailhead.
Here's a search of Grand Teton National Park in Wyoming and all of its trails – over 100 of them, in fact. But at the top of the page, you can filter for trails you're interested in.
AllTrails is free to use, but if you're planning to hike in a national park this summer, you might want to consider upgrading to AllTrails Pro. At $30 a year (or $100 for a lifetime), you can download maps for offline use, save PDFs of the trails on your device (or print them out if you're worried about battery life, etc.), and you can log your hikes and walks live on the app, too. It's worth it, trust me. I can't count the number of times I've used the downloaded maps to see my location and make sure I'm not getting lost.
Read next: The Best Travel Apps, Tools & Sites to Plan Your Trip From Start to Finish
Ways to Save While Visiting National Parks
Consider a National Parks Pass
If you're planning to visit more than one national park this summer – or in the next year – it's worth considering an annual pass.
The National Park Service sells an annual pass – also known as the "American the Beautiful Pass" – that will get you into any national park in the country – from Denali in Alaska to the Everglades in Florida – for free. It'll also get you into thousands of other federal recreation sites for the whole year.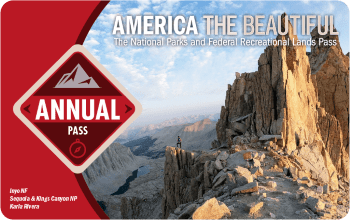 The pass costs just $80. Considering most national parks charge $30 or $35 per vehicle to get in, you'll save money buying this pass if you visit three or more parks in a year.
Here's what else you need to know about the annual national parks pass.
It costs $80 for an annual pass plus a $5 fee if you buy online, though you can also buy them at most national parks and federal recreation sites
It's valid for one full year from the month of purchase (through the last day of that month). So if you buy a pass in April 2023, it will be valid through April 2024.
Covers the pass owner and passengers where entrance fees are charged per vehicle
At other parks that charge per person, it covers the pass owner and three adults
Children under 16 are always admitted free
Two people can co-sign and share any pass
That's right, this pass covers more than one person no matter which park you visit! If you're charged by vehicle, passengers in the car will get in free with you. If charged per person, you plus three adults get in free. So either way, you can get four to eight travelers in with one pass! And remember: kids under 16 are always free.
Visit on a Free Day
There's another way to save on entrance fees at national parks, and that's by visiting on one of the five entrance fee-free days this year.
Each and every year, the NPS offers free entry to all 63 national parks on a handful of days. And, the next free day of the year is later this summer on Aug. 4.
Here are all of the 2023 dates on which you could get free entrance to America's national parks:
Monday, Jan. 16 – Martin Luther King, Jr. Day'
Saturday, April 22 – The first day of National Park Week
Friday, Aug. 4 – Anniversary of the Great American Outdoors Act
Saturday, Sept. 23 – National Public Lands Day
Saturday, Nov. 11 – Veterans Day
Free entry on these days goes beyond those major national parks, as it also extends to all 400-plus sites that NPS manages.
Read next: How to Use Points & Miles to Save on Your Next National Parks Trip
Tips for Avoiding the Crowds
There's no denying it: Our national parks are more crowded than ever. They were already exploding in popularity, and once the pandemic hit and everyone was itching to get outside, they've only become more overrun.
The National Park Service reported 312 million recreation visits in 2022, up 5% from 2021 and nearly as high as the peak years in 2018 and 2019. Some of the most popular national parks saw a record number of visitors in recent years, including Grand Teton, Great Smoky Mountains, Zion, and others.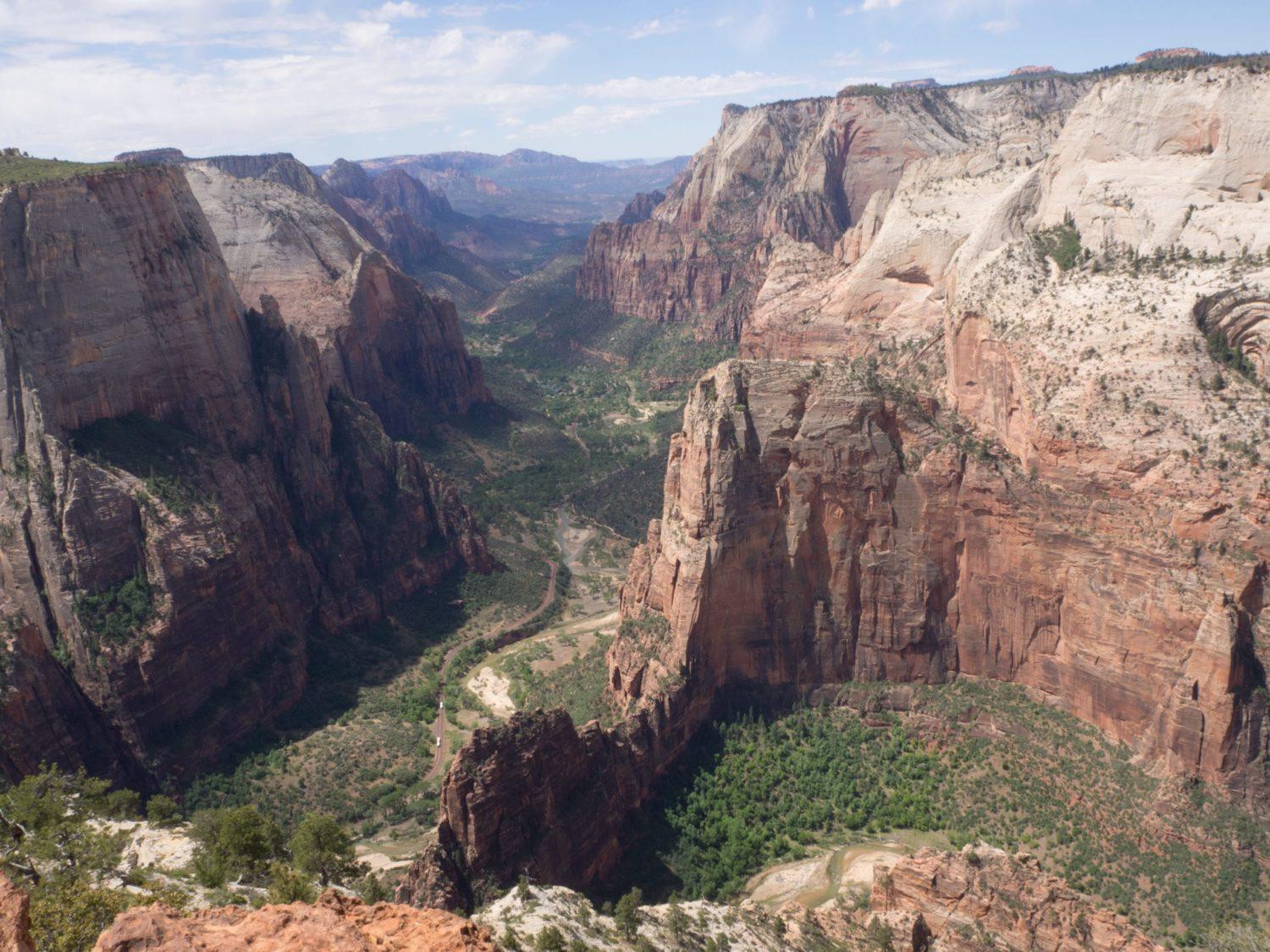 These were the most popular national parks in 2022, according to NPS's annual visitation report.
Great Smoky Mountains National Park: 12,937,633
Grand Canyon National Park: 4,732,101
Zion National Park: 4,692,417
Rocky Mountain National Park: 4,300,424
Acadia National Park: 3,970,260
Yosemite National Park: 3,667,550
Yellowstone National Park: 3,290,242
Joshua Tree National Park: 3,058,294
Cuyahoga Valley National Park: 2,913,312
Glacier National Park: 2,908,458
Even if you're visiting one of the most popular national parks, there are still easy ways to avoid crowds.
Visit During the Shoulder or Off Season
Everyone wants to visit Great Smoky Mountains, Yellowstone, Glacier, Zion, and others – and who can blame them? They're all incredible … and crowded.
Between Memorial Day and Labor Day, you can expect traffic jams, limited parking at some of the more popular attractions and trailheads, and difficulty finding lodging.
If visiting one of the more popular national parks is on your bucket list, consider traveling during the shoulder or off-season instead. If the busy summer travel period runs from June through August, that means shoulder season is from April into May and again from September through November.
Go Where Everyone Else Isn't
Or just travel to one of the least visited national parks. They're not any less spectacular than the others, but they're often either under the radar or harder to get to. But if you're seeking solitude or want the trails to yourself, it's worth the extra effort.
Isle Royale National Park in the Upper Midwest requires you to get to Minnesota or Michigan and then take a boat (or a seaplane!) to the remote island in the middle of Lake Superior. But once you're there, you might find yourself surrounded by more moose than people: Isle Royale only saw 25,454 visitors in 2022.
North Cascades National Park in Washington doesn't get the same attention as Olympic or Mount Rainier national parks, but it's less than a three-hour drive from Seattle for views like this – without the crowds.
North Cascades saw fewer than than 31,000 visitors in 2022, compared to 2.4 million and 1.6 million at Olympic and Mount Rainier, respectively.
These were the least-visited national parks in 2022, according to the NPS.
Great Basin National Park: 142,115
Dry Tortugas National Park: 78,488
Wrangell-St. Elias National Park and Preserve: 65,236
Katmai National Park and Preserve: 33,908
North Cascades National Park: 30,154
Isle Royale National Park: 25,454
Lake Clark National Park and Preserve: 18,187
Kobuk Valley National Park: 16,925
Gates of the Arctic National Park and Preserve: 9,457
National Park of American Samoa: 1,887
Arrive Early…or Go Late
The No. 1 surefire way to avoid crowds at national parks is to get to the gates (or the trailhead) very, very early.
Most people aren't willing to get up before the sun on vacation. If you are, you are the most likely to breeze through the gates and see everything you want without crowds. At some parks, park rangers don't even man the entry gates before 6 a.m., so if you enter before that not only will you save yourself from sitting in a long line of cars, you might not even need a pass or reservation to get in.
This worked for our travel reporter Gunnar a few summers back, when he visited Yellowstone, Grand Teton, and Glacier national parks. When his group entered Yellowstone at 5:45 a.m. on a Saturday, there was no wait and nobody at the West Entrance to check their passes. At Grand Prismatic Spring, a major attraction, we found an empty parking lot. When we entered at 6:50 a.m. the next day, there was less than a minute-long wait and crowds were sparse across the park until about 8:30 a.m.
Crowds also dissipate in the parks around dinnertime. Sunset, for instance, is a great time to explore. For many parks, you can go in for free after 5 p.m. – just as you can before 6 a.m. Plus, sunset is a beautiful time to see the sights and it's easily the best time of day for photography lighting.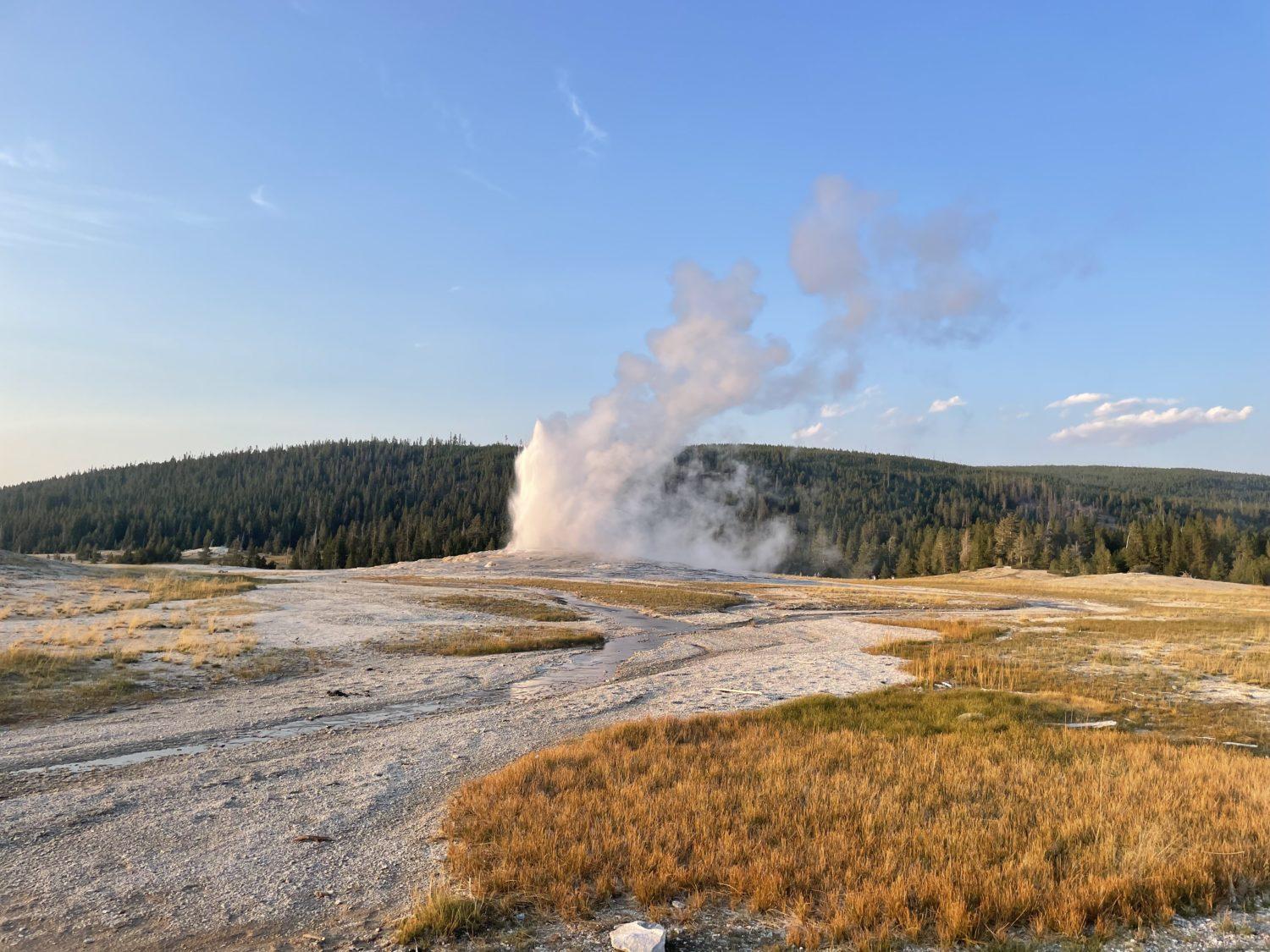 Get Off the Beaten Path
In every park, there are a few attractions that will always draw crowds: Old Faithful geyser in Yellowstone National Park, Logan Pass in Glacier, and the South Rim of the Grand Canyon, to name a few. Seeing them at odd hours can help ease those crowds, but if you want extra space from others, the best option is to get deeper into the parks.
Backcountry hikers and campers see the most remote, empty parts of the park. But even day hikers can get away from the masses for hours at a time, especially if you opt for a longer or less popular trail as our travel reporter Gunnar did on his trek to St. Mary Lake at Glacier National Park the other year.
The national parks are vast, but most visitors spend their time in the developed areas around the most Instagrammable locations. Head deeper into the parks to escape. Just remember to bring any extra supplies you may need such as bear spray, layers, snacks, and extra water.
Bottom Line
The U.S. national parks are some of the most spectacular places to travel to in the U.S.
From how to get there to getting permits to avoiding the crowds we've got you covered if you're planning to visit a national park this year or next.