Got a visit to a national park on your list for this year? You're not alone. Millions of travelers are looking to the great outdoors in 2023. And there's one thing you need (besides a cheap flight and a cheap rental car, of course): a National Parks Pass.
The U.S. National Parks Service sells annual passes that can get you into any national park in the country – from Denali in Alaska to the Everglades in Florida – for free. It'll also get you into thousands of other federal recreation sites for the whole year. And it costs just $80.
Considering most national parks charge $30 or $35 per vehicle to get in, you'll save money buying this pass if you visit three or more parks in a year.
But first let's talk about what the pass gets you, how you can cut the cost of your pass, and other ways to save on your travels to national parks this year.
What Does a National Parks Pass Get Me?
A National Parks Pass – also known as the "America the Beautiful Pass" – will get you access to more than 2,000 national parks and recreation areas in the U.S. Unfortunately, this annual pass does not work for state, city, or county parks.
Here's what you need to know about the pass:
Costs $80 for an annual pass plus a $5 fee if you buy online, though you can also buy them at most national parks and federal recreation sites
It's valid for one full year from the month of purchase (through the last day of that month). So if you buy a pass in March 2023, it will be valid through March 2024.
Covers the pass owner and passengers where entrance fees are charged per vehicle
At other parks that charge by person, it covers the pass owner and three adults
Children under 16 are always admitted free
Two people can co-sign and share any pass
That's right, this pass covers more than one person no matter which park you visit! If you're charged by vehicle, passengers in the car will get in free with you. If charged per person, you plus three adults get in free. So either way, you can get four to eight travelers in with one pass! And remember: kids under 16 are always free. 
Plus, you can co-sign on a pass with a partner, travel buddy, or friend and share it. Trade off on road trips, and get as much use out of it as you can!
How Can I Save on a Pass?
Depending on how many National Parks you plan to visit, you can easily come out way ahead on the $80 pass. But there are ways to save even more.
First, remember your pass can cover others in your party, and kids under 16 are free. There's no need for all of you to buy your own park passes. Plus, each pass can have two "owners" – so split the cost!
Free annual passes are available as well. Current U.S. Military and their dependents, volunteers who have contributed 250 or more hours of volunteer work at federal park sites, and fourth grade students (and their families!) are all eligible to receive a free annual pass.
Free lifetime passes are available for U.S. citizens with a permanent disability and discounted annual and lifetime passes are available for seniors over 62.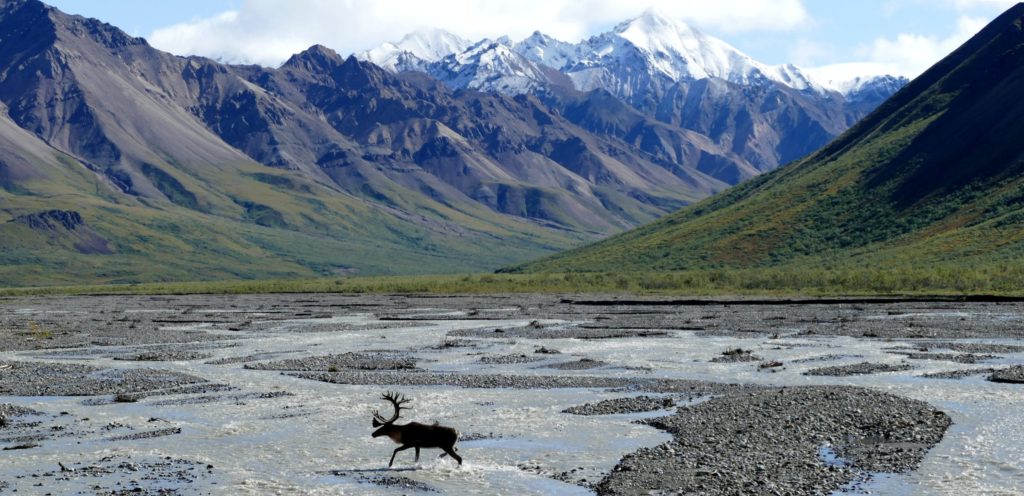 To save more on your Pass, use the right card!
First, there is the Chase Sapphire Reserve. Even though the card has an annual fee that clocks in at $550 each year, it provides an annual $300 travel credit that can be used on any travel expense. And that includes purchasing the national parks pass.
And in addition to the $300 annual travel credit, you'll also earn 3x points on dining and travel purchases for every dollar spent, enjoy Priority Pass Lounge Access, and many more benefits. Make sure to read our full review of the Chase Sapphire Reserve.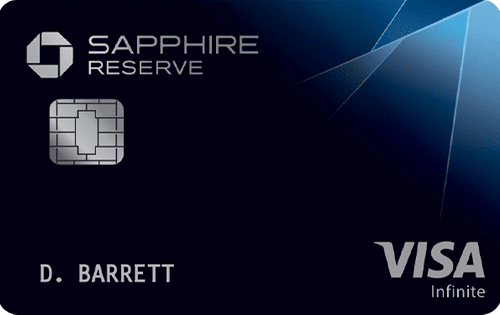 Click Here to learn more about the Chase Sapphire Reserve. 
Then there is The Capital One VentureOne Rewards Credit Card has a sign-up bonus worth $400 towards travel and offers some of the easiest points to redeem in the travel rewards arena. You can use your Venture miles to "Erase" any travel-related purchase from your card statement, including a national parks pass purchase! With this sign-up bonus, you could cover the $80 annual pass cost, plus $120 more for lodging, gas, and other activities during your travels.
Welcome offer bonus:

bonus_miles_full

Earn 1.25x miles per dollar spent on all purchases. Your miles can be redeemed for one cent each towards travel using the Purchase Eraser feature or transferred to one of Captial One's airline transfer partners.
Earn 10x miles per dollar spent on hotels, at hotels.com/venture (through January 2020)
No annual fee or foreign transaction fees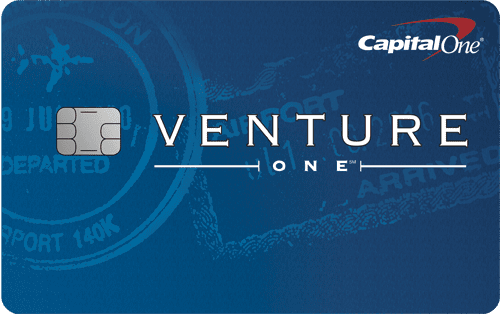 Learn more about the card_name
And make sure to visit our Top Credit Cards page to learn more about the best travel rewards credit cards.
Which Pass Should I Get?
Here's a quick breakdown of the pass options available:
Annual Pass ($80.00 – one year pass, ages 16+)
Lifetime Senior Pass ($80.00 – lifetime pass, ages 62+)
Annual Senior Pass ($20 – one year pass, ages 62+)
Access Pass (free – lifetime pass, requires documentation of permanent disability)
Volunteer Pass (free – one year pass, earned with 250+ hours of volunteer service in public lands)
Military Pass (free – one year pass, Military and dependents)
4th Grade Pass (free – one year pass, 4th graders and their families)
You can apply for or purchase these passes online from the U.S. Geological Survey. Otherwise, you can purchase a pass at the first national parks site you visit, or a local store or bookshop that sells them. If you buy online, be sure to plan ahead: shipping can take up to 10 days.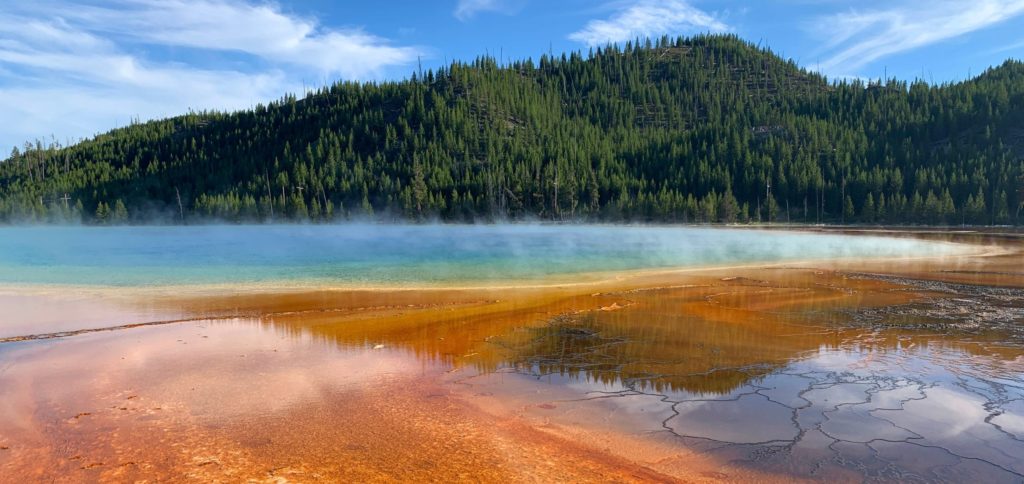 How Can I Save with a Pass?
Once you have your pass, congrats! You're on your way to seeing more parks, for less. A few great ways to save:
Many parks will offer free or discounted camping for seniors and access pass holders. Check out nearby camping options and consider spending a few (free) nights!
Make a road-trip out of it! One of the best national park road trips is the Utah Mighty Five: Bryce Canyon National Park, Zion National Park, Canyonlands National Park, Arches National Park, and Capitol Reef National Park. Start from Las Vegas and drive around to five (or more!) of the national parks in the area. Here's our guide to road-tripping the Utah Mighty Five.
National Parks Pass + Points & Miles = Free Trip! Here's how to use points and miles for your flight, rental car, gas, and lodging on your national parks adventure.
Have a group bigger than your pass can cover? These are the six days you can get into all U.S. National Parks for free each year!
If you're looking for a year of thrifty trips, top your bucket list with the U.S. National Parks and get the parks pass. Challenge yourself to make it to three or more parks in a year with a buddy or the family in tow! With many parks charging $20 – $35 per person, the savings add up fast.

Getting to National Parks
So you've got your National Parks pass. If the national parks you're dreaming of aren't in your backyard, then you'll need a flight, too!
We've been seeing rock-bottom (pun intended) flight prices for U.S. National Park gateways for this spring and summer (and beyond!). Here's what we've been finding and sending to Thrifty Traveler Premium members.
Yellowstone on your bucket list? You'll want to fly into Bozeman, Montana (BZN). We've been finding flights as low as $136 roundtrip! This is typically a $400+ flight, especially for peak season. Here's the alert we sent Premium members: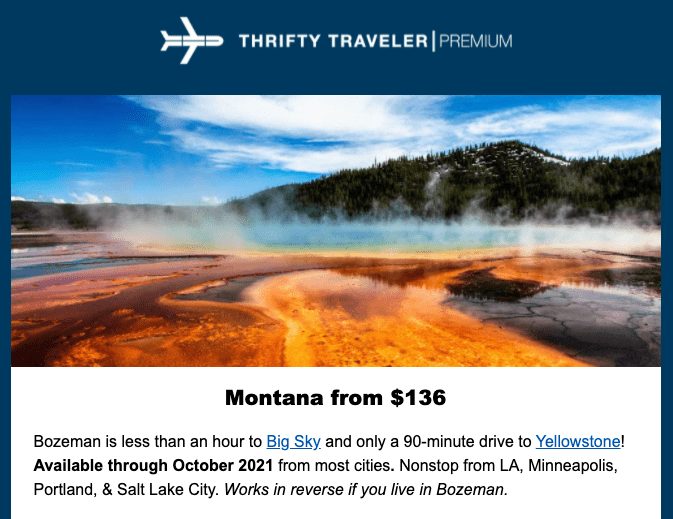 Want flight deals to national parks, plus other domestic and international destinations? Try Thrifty Traveler Premium for just $5.99 a month!
Dreaming of a road trip through Utah? The cheapest and easiest place to start that road trip is in Las Vegas, Nevada (LAS). If the bright lights of the Strip aren't for you, head straight out to the national parks! From there, you can hit all of these national parks and sites:
Bryce Canyon
Capitol Reef
Arches
Zion
Canyonlands
Grand Canyon
Glen Canyon
and more!
We've been seeing flights to Las Vegas drop as low as $58 – yes, that's roundtrip! Many of the nonstop routes have been exceptionally cheap for this summer, fall, and into winter:
Glacier National Park is a bucket list spot for many, but getting there typically isn't cheap or easy. The closest airport is Glacier Park Airport in Kalispell (FCA). Flights into this airport typically run $450+.But we've been seeing flights under $200 roundtrip for nonstop summer flights! Here's a peek at the instant alert we sent Thrifty Traveler Premium members recently.
These flight deals are no longer live, but our team is busy searching for the next hot deal to a national park gateway. Don't miss out on the next one we find: join Thrifty Traveler Premium for $5.99 a month! A cheap flight plus your park pass means you can go further and see more national parks, for less.
Bottom Line
If you're like us, getting out into the great outdoors again this summer has been the only thing getting us through winter and the pandemic. Now, it's time to see those parks that have been sitting on our bucket lists.
If visiting a few parks – or taking a few friends or family members – is part of your 2023 travel plan, getting an Annual National Parks Pass could help you save quite a bit. For $80, get yourself and your travel buddies into the most spectacular national wonders in the country.