A renewed interest in outdoor recreation during the pandemic has left some of the most popular U.S. National Parks more crowded than ever.
The influx of visitors led several national parks and recreation areas to implement reservation systems to help mitigate the crowds. While some parks have decided to drop their reservation requirements for 2023, others have decided that timed reservations are here to stay, at least for another year.
Don't forget, these reservations or permits are on top of the entrance fees most visitors already have to pay to access national parks, forests, and monuments. If you're planning to visit more than one national park this year, it's worth considering an annual pass.
Read next: Get into national parks for free on these 5 days in 2023
The most popular parks are crowded for a reason: They're spectacular. So, if you want to see those hot spots, you have to do your homework and be prepared – sometimes months in advance.
Here are all of the U.S. national parks where you'll need some type of advance reservation this year and a guide to getting one.
Acadia National Park
Along Maine's Atlantic Coast, Acadia National Park is one of the most popular in the country, hosting more than 4 million visitors a year. To fight the surging crowds, the park implemented a vehicle reservation system for one of its more popular drives that it's continuing in 2023.
Vehicle reservations are required to drive the Cadillac Summit Road between May 24 and Oct. 22, 2023. The Cadillac Summit Road is a three-mile scenic drive to the top of the highest peak in Acadia National Park, and it's popular for watching the sunrise.
Vehicle reservations cost $6 and must be purchased in advance at recreation.gov. They cannot be purchased at the park.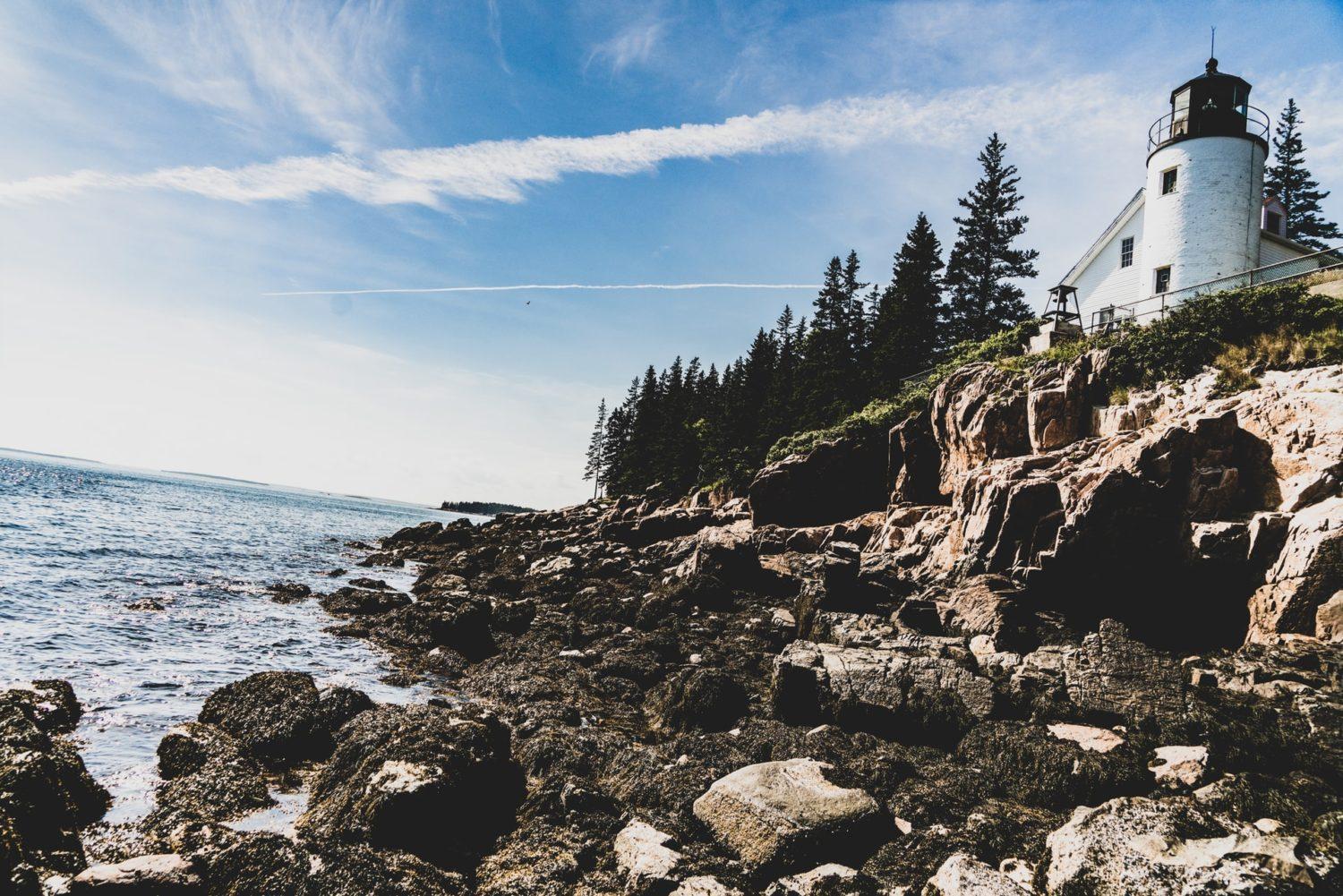 When you can purchase your vehicle reservation depends on when you want to make the drive. All vehicle reservations for May 24 through June 30 will be available at 10 a.m. CT two days before each date. For July 1 through Oct. 22, 30% of reservations will be made available 90 days before each date and the remaining 70 percent will be released at 10 a.m. ET two days before each date.
One thing to note: For Acadia and all of the rest of the National Parks on this list, you also need to pay an entrance fee or have a National Parks pass.
Arches National Park
Arches National Park in southeastern Utah is another one of the most popular parks in the country, seeing an average of 1.8 million visitors per year. To better pace out the number of visitors in the park at a given time, Arches ran a timed-entry program in 2022, which it's continuing in 2023.
From April 1 through Oct. 31, visitors will need a timed-entry ticket to enter the Arches National Park between 7 a.m. and 4 p.m.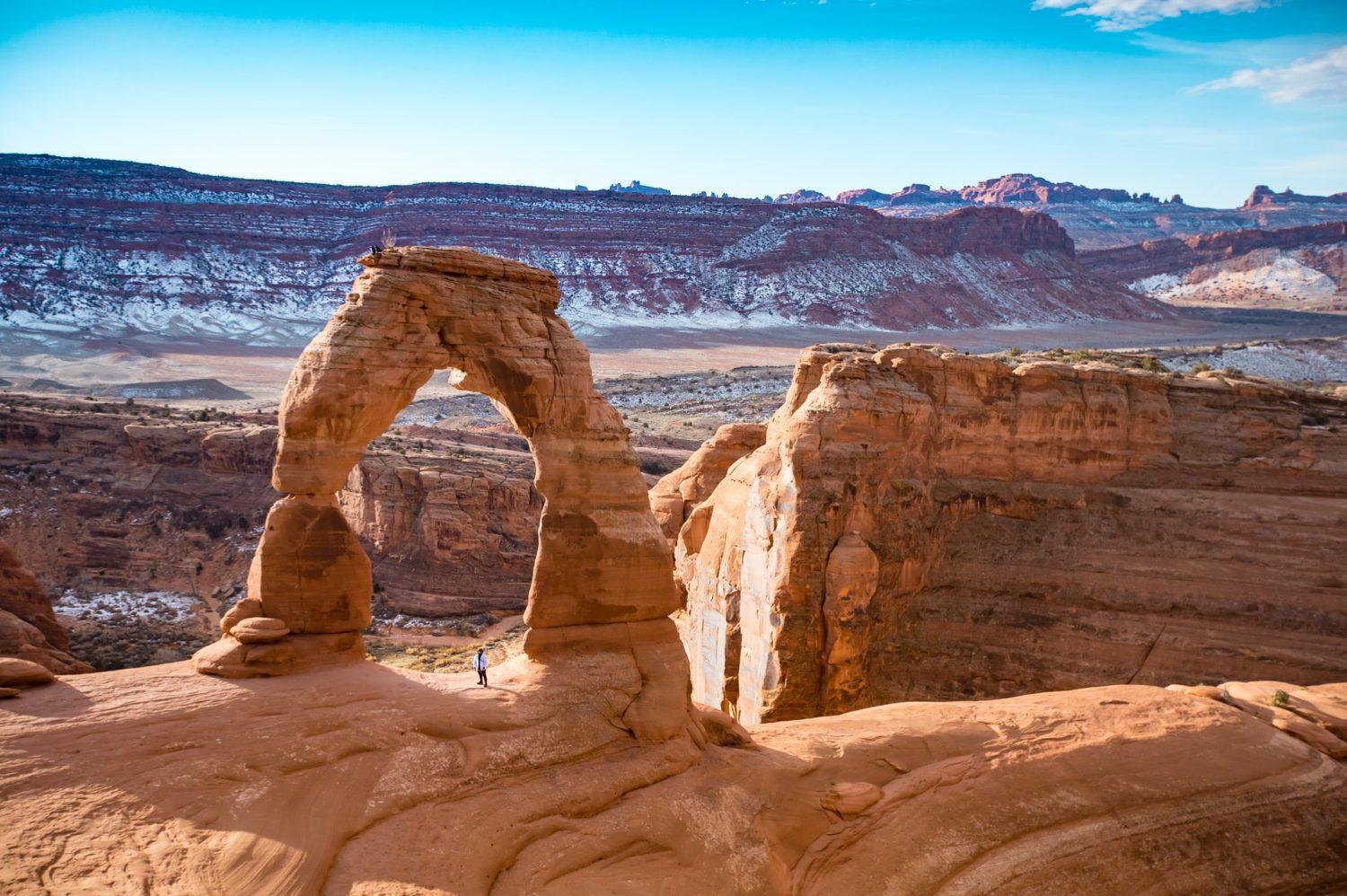 The tickets will be made available at recreation.gov three months in advance at 8 a.m. MST. Tickets for April and May have already gone on sale, but here's the schedule for the rest of the year:
June tickets: On sale March 1
July tickets: On sale April 1
August tickets: On sale May 1
September tickets: On sale June 1
October tickets: On sale July 1
If you forget to plan ahead, the park will also release a few tickets at 6 p.m. MST the night before you're hoping to visit.
The only cost of a timed-entry ticket is the $2 recreation.gov processing fee, but you will also need to pay the entrance fee or have a National Parks pass to get into Arches National Park.
Timed entry tickets will not be required if you have a camping permit, backcountry permit, or a permit to hike the Fiery Furnace area of the park.
With a timed entry ticket, you have a specific one-hour window in which you're allowed to enter the park, but once you're in you can stay for the remainder of the day. You can leave and re-enter the park on the same day as well with a validated ticket.
Arches is one of five national parks in Utah. Read our guide to planning the perfect Utah national parks road trip! 
Glacier National Park
Visiting Glacier National Park in 2023 is going to be more complicated than in years past.
Accessing Glacier's hugely popular (and totally stunning) Going-to-the-Sun Road will still require a separate, timed entry ticket, and this year that vehicle reservation system is expanding to other parts of the park as well.
Vehicle reservations are required for Going-to-the-Sun Road west side entrance and the North Fork area May 26 through September 10, 2023, from 6 a.m. to 3 p.m.
Beginning July 1 through September 10, 2023, separate vehicle reservations will also be required to access the Two Medicine and Many Glacier valleys and the St. Mary entrance to Going-to-the-Sun Road from 6 a.m. to 3 p.m. Visitors will still have access to the St. Mary Visitor Center and the free shuttle for Going-to-the-Sun Road without a vehicle reservation.
Reservations for Going-to-the-Sun Road are good for three days, and North Fork, Two Medicine, and Many Glacier reservations are good for one day.
There are two booking windows for these vehicle reservations, which only cost the $2 recreation.gov processing fee. A portion of reservations will be available four months – 120 days – in advance at 8 a.m. MST all in one block. Head spinning? Just refer to this schedule
May 26-June 30 reservations: On sale Feb. 1
July 1-31 reservations: On sale March 1
August 1-31 reservations: On sale April 1
Sept. 1-10 reservations: On sale May 1
After that, another portion of reservations will open up 24 hours in advance at 8 a.m. MST daily.
Thrifty Tip: Ditch your car altogether and hop on the free shuttle for Going-to-the-Sun Road. The shuttle is first come, first served and runs in the summer between Apgar Visitor Center on the west side of the park and St. Mary on the east. It stops at most trailheads along the road and the Logan Pass Visitor Center.
Like with all the national parks on this list, you'll also need a National Parks Pass or to purchase an entrance pass to get into Glacier National Park.
If Glacier is on your national parks bucket list, check out this Wyoming and Montana national parks road trip itinerary we put together. And if you're looking for a different kind of national parks experience, consider glamping like travel reporter and flight deal analyst Gunnar Olson did Under Canvas-Glacier while he was there.
Read more: How to Book a National Parks Trip Using Points and Miles
Great Smoky Mountains National Park
Great Smoky Mountains National Park on the border of Tennessee and North Carolina is the most visited national park in the U.S., receiving over 14 million visitors a year.
In 2023, the Great Smoky Mountains is instituting a parking fee for vehicles in addition to the usual park entrance fee. The new "Park It Forward" program requires visitors to purchase and display a valid parking tag for any vehicle parking for more than 15 minutes.
Daily and weekly parking tags, which cost $5 and $15 respectively, can be purchased online at recreation.gov as well as at several locations throughout the park. Annual parking tags can be purchased online through Great Smoky Mountains Association or at any of the park's visitor centers.
Parking tags cost $5 for a daily tag, $15 for a weekly tag, and $40 for an annual one. They are required to park anywhere in the park.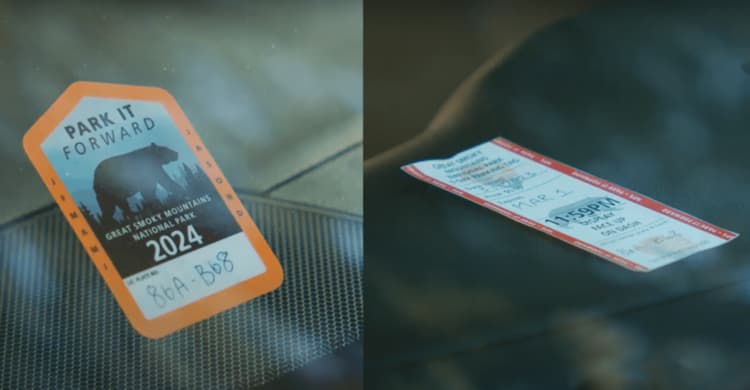 There's no cap on the number of parking tags the park will issue, and having a parking tag on your vehicle doesn't guarantee you a parking spot at some of the busiest areas of the park. If you're looking to visit some of the most popular areas of the park, like Cades Cove or the Chimney Tops Trail, park officials advise visiting on off-peak hours, days, or seasons to increase your odds of finding parking.
Haleakala National Park
On the island of Maui in Hawaii, the sunrise at Haleakala National Park has become so popular that the park implemented a ticketed entry system to control crowds.
Reservations are now required to enter the park between 3 a.m. and 7 a.m. Reservations cost $1 per vehicle and can be purchased up to 60 days in advance online at recreation.gov. More tickets will be released 48 hours in advance.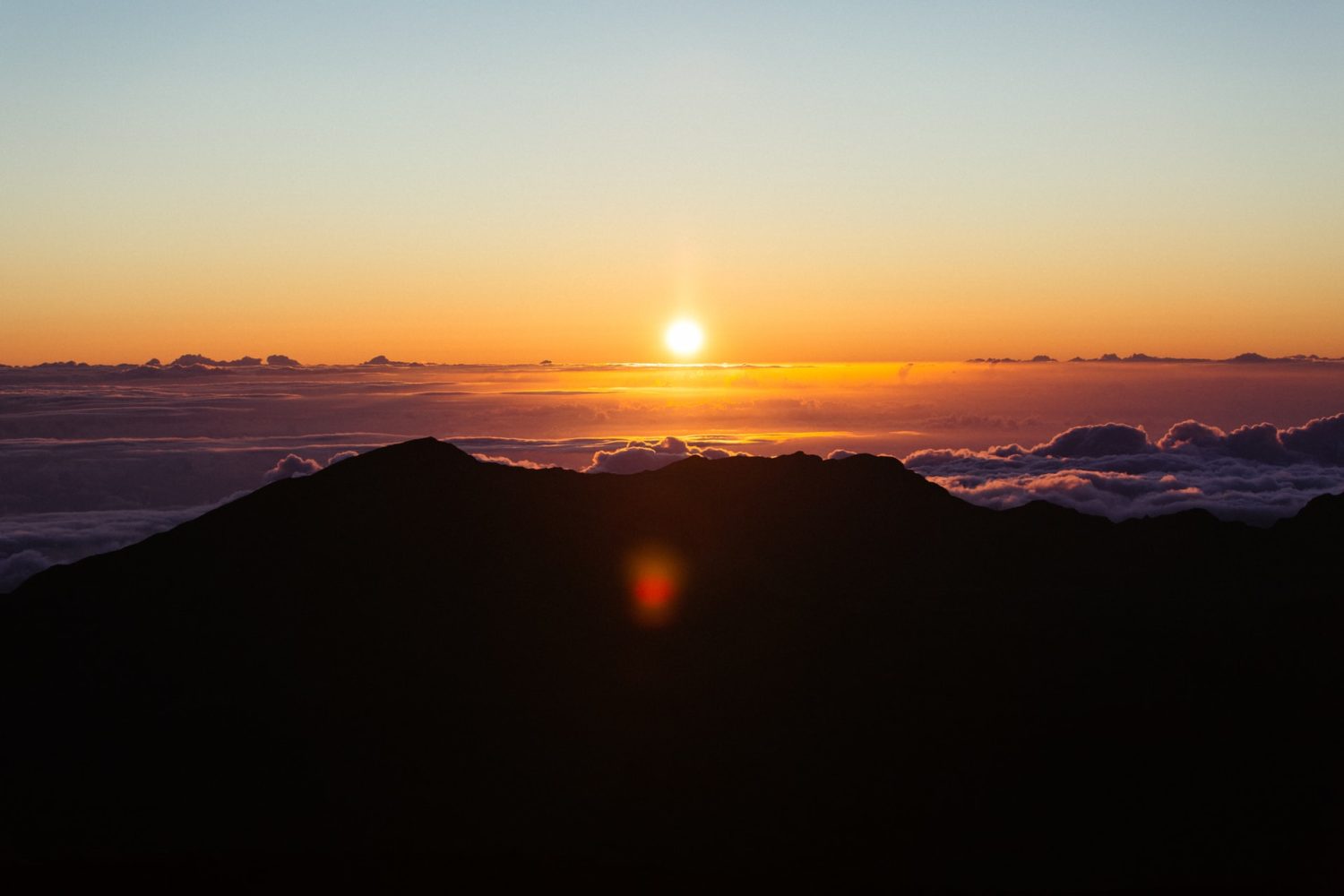 Visiting Haleakala National Park during any other time of day does not require a reservation. No matter what time of day you're visiting, however, you'll still need to pay the entrance fee or have a national parks pass.
Read more about why Haleakala National Park is one of our must-dos for your next trip to Maui! 
Rocky Mountain National Park
Nestled high up in the Colorado Mountains, Rocky Mountain National Park is offering two types of timed entry permit reservations in 2023, beginning May 26.
The Bear Lake Road Corridor permit allows access from Trail Ridge Road to Bear Lake Trailhead from 5 a.m. to 6 p.m. each day. The other permit covers the rest of the park, excluding Bear Lake Road, from 9 a.m. to 2 p.m. Visitors must enter the park within the two-hour window specified on their permit, but once inside the park, they can stay as long as they wish.
Visitors can reserve their permits for $2 at recreation.gov. Reservations open up as follows at 10 a.m. ET each day:
May 26 – June 30 permits: On sale May 1
July 1-31 permits: On sale June 1
August 1-31 permits: On sale July 1
Sept. 1-30: On sale Aug. 1
Oct. 1-31: On sale Sept. 1
Forty percent of permits will be made available for purchase at 5 p.m. the day before. Those tickets are expected to sell out quickly, NPS says. No permits will be sold at the park.
Of course, like all of the parks, visitors also to pay an entrance fee or have a national parks pass to get into Rocky Mountain National Park.
Shenandoah National Park
In Virginia's Shenandoah National Park, hiking at Old Rag Mountain has become so popular that reservations are now required to hike there from May 1 through Nov. 30.
In total, the National Park Service will sell 800 tickets each day for people to hike Old Rag. Half of those 800 tickets will go on sale 30 days prior to the reservation date at 10 a.m. ET and half will go on sale five days in advance at 10 a.m. ET. Each hiker needs their own ticket.
Old Rag day-use tickets are $1 and are available at recreation.gov. Visitors will still need to pay the park entrance fee or have a national parks pass to enter Shenandoah National Park.
While they are not guaranteed, any leftover Old Rag tickets will be sold the day of, but cell service or an internet connection are required to purchase them, neither of which can be found at the park itself.
Yosemite National Park
Unlike the past few years, Yosemite National Park in northern California is not requiring reservations during the peak summer season in 2023.
During the summer of 2020, Yosemite introduced a system requiring reservations to enter the park, in addition to the usual entrance fee. That reservation system continued through the summer of 2022 due to the pandemic and because numerous key visitor attractions were closed for critical infrastructure repairs.
This year, reservations are only required for the last three weekends in February when thousands of visitors flock to the park to visit Horsetail Fall, a waterfall that creates the illusion that the water is on fire.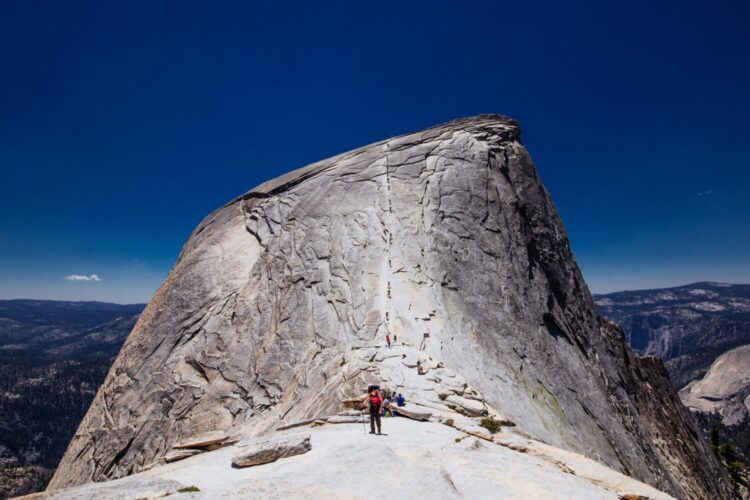 If you have your sights set on hiking the Half Dome in Yosemite, however, you'll need a permit to do so when the cables are up. IN 2023, the cables will likely be up beginning May 26 through Oct. 10, although those dates are subject to change based on conditions.
The number of hikers on the Half Dome Trail is capped at 300 hikers per day and permits are distributed through a lottery. The majority of tickets, 225, will be available through a preseason lottery, while the remaining 75 tickets will be released in a daily lottery two days before the hiking date. Both are bookable on recreation.gov.
You can apply for the preseason lottery from March 1-31 and you will be notified in mid-April about whether you receive a permit. Otherwise, you can apply for the daily lottery between 12 a.m. to 4 p.m. PT two days before the date you want to hike. You'll receive a notification later that evening if you're selected for a permit.
Yosemite is not ruling out bringing back its park entry reservation in the future. NPS said it seeking input from the public on how it will manage visitors going forward.
Zion National Park
OK, buckle up for this one…
Overcrowding and congestion at Angels Landing in Utah's Zion National Park led to the park service implementing a new permit program for hikers in the area. And it's by far the most cumbersome permit or reservation system in the parks system.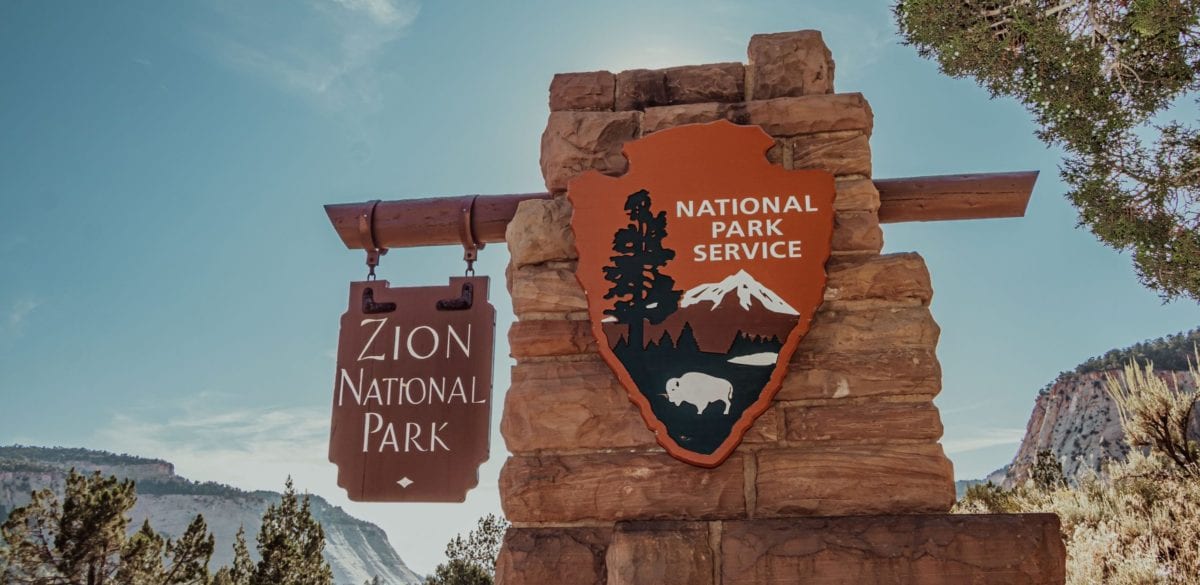 To make things more stressful, the reservation system for Angels Landing is a lottery, meaning you are not guaranteed to hike the trail no matter what.
There are two lotteries: One seasonal lottery months before your trip and another day-before lottery, both bookable at recreation.gov.
The seasonal lottery breaks down as follows:
It costs $6 just to apply for the seasonal permit, which covers an application for up to six people and is non-refundable, even if you don't get a spot.
After the lottery closes, you'll learn if you received a spot or not, and then will be prompted to pay $3 more per person you registered.
If you did not win the seasonal lottery, or simply waited until the last minute, you can enter the day-before lottery.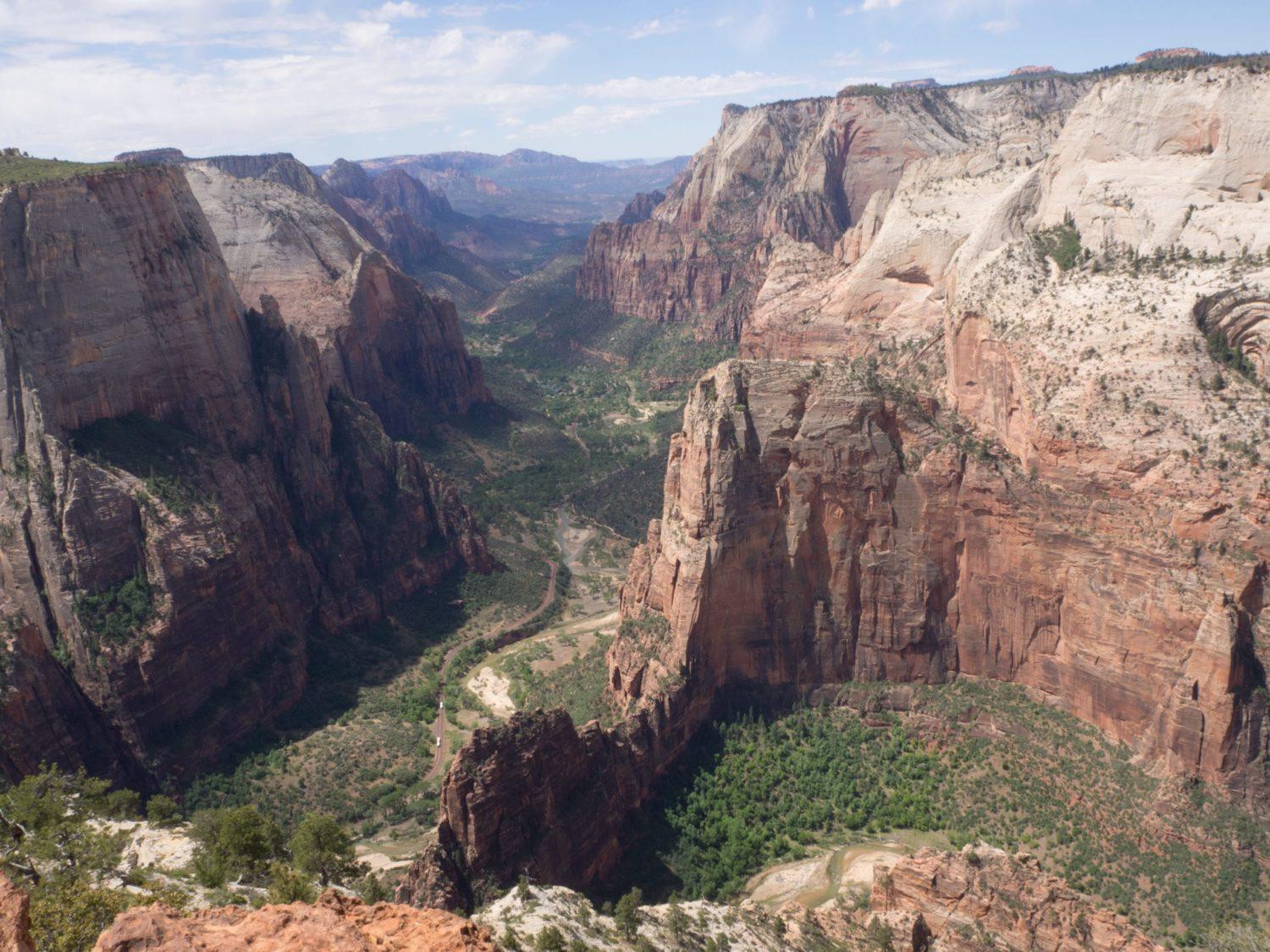 The day-before lottery opens every day at 12:01 a.m. and closes at 3 p.m. MT and also costs a non-refundable $6. At 4 p.m. MT that day, you will learn the results of the lottery. If you are chosen, you will have to pay the $3 per person you registered in order to get your permit.
While this may seem like a lot of hoops to jump through, we've done the Angels Landing hike and can confirm it was spectacular. It's one of the reasons why Zion made our Utah National Parks road trip itinerary.
Bottom Line
Massive interest in the U.S. national parks has led many of them to re-implement reservation systems for 2023.
While making reservations ahead of time might add another hurdle to your travels, the last few years have shown it helps decrease congestion, protects natural resources, and makes for a better overall experience visiting some of the most popular national parks.
So stay on your toes this spring if you're planning a national parks trip this summer and make sure you book your spot to see the finest lands this beautiful country has to offer.