As 2019 faded into 2020, we asked our Thrifty Traveler Premium members for the absolute best flight deals they booked in the last year. And boy, did they deliver.
In our members-only Facebook group, these travelers shared some amazing stories about their favorite trips booked with our international flight deal alerts. There was an amazing mistake fare in Cathay Pacific first class for pennies on the dollar, a couples' getaway to Hawaii, and tons of trips to Europe thanks to dirt-cheap fares.
The response was overwhelming, but we'd love to share a few member highlights from the past year. Check out these amazing flight deals and where it took these travelers in 2019.
Mother-Daughter Trip to Australia for Under $700
Carolina and her mother took the trip of a lifetime in 2019 – a joint trip to Australia. And it all started with a cheap flight from Atlanta (ATL) to Sydney (SYD).
That's right, Carolina and her mother flew from Atlanta all the way to Australia for less than $700 each.
"My mom and I took advantage of the deal and had the absolute best time in Sydney. The people were so friendly. We took surfing lessons at Bondi Beach, caught a show at the Sydney Opera House, and spent a day exploring the Blue Mountains!" Carolina said. 
"P.S. Thrifty Traveler has leveled up our mother-daughter vacations since we discovered you guys," Carolina added. "So far we've been to Dubai, Istanbul, and Sydney together with Rio de Janeiro coming up for Carnival 2020!"
Flight Deals = A Family Adventure to Europe 
MacKenzie's Premium flight deal highlight of 2019 was their trip to Dublin (DUB) – with a stopover in Reykjavik (KEF) – for just under $400 round-trip per person. The cheap flight deal made bringing the whole family to Europe possible.
Some highlights of their trip to Iceland and Ireland included Thingvellir National Park in Iceland, the cliffs of Moher, Jameson Distillery, and St. Patrick's Cathedral. 
"The girls were 17, 16, 13 and 10 when we went," MacKenzie said. "We spent about four days in Ireland, and two days in Iceland, so it was a quick visit to each place. But it was so fun to see the girls learning about other cultures, histories, and ways of life."
"Thanks again for all the work you and your team does: we wouldn't be able to travel like we want to without the money-saving tips from you guys," she said. 
MacKenzie and her family recently welcomed a new baby, but she says not to worry: they're still traveling! They booked a Premium flight deal to visit Calgary, Alberta (YYC) in September. A family that travels together makes lasting memories together.
Couples' Getaway to Hawaii for Under $400 Roundtrip
Sometimes, you just need to sit on a beach with your best friends and relax. And that's exactly what Paige did with her favorite Thrifty Traveler Premium flight deal of 2019.
"We scored tickets to Maui (OGG) for $380 through Thrifty Traveler and ended up convincing two friends to come with us!" Paige said. "We had a blast enjoying various beaches, hiking, snorkeling, but our favorite activity was road to Hana!" 
Here's to more sunshine, sand, and cheap flight deals in the new year, Paige!
First Class Mistake Fare to Vietnam for $900 Roundtrip
Premium member Touleng hit the jackpot when he booked the absolutely insane first-class mistake fare to Vietnam last year. We'll let Touleng tell the whole story about how his trip unfolded:
"On Dec. 31, 2018, I was shopping with my family when I received a notification from Thrifty Traveler Premium of a flight deal. Like many flight deals that Thrifty Traveler sends, I was anxious to open up the e-mail to see what kind of deal was being offered.
It was a deal to a country, Vietnam, that I had been wanting to go to for a long time. Not only was it a prime location for me, but it was for a first-class mistake fare. Knowing that these deals go quickly, I booked four tickets for my family before even telling my wife, as I figured it was better to ask for forgiveness than permission.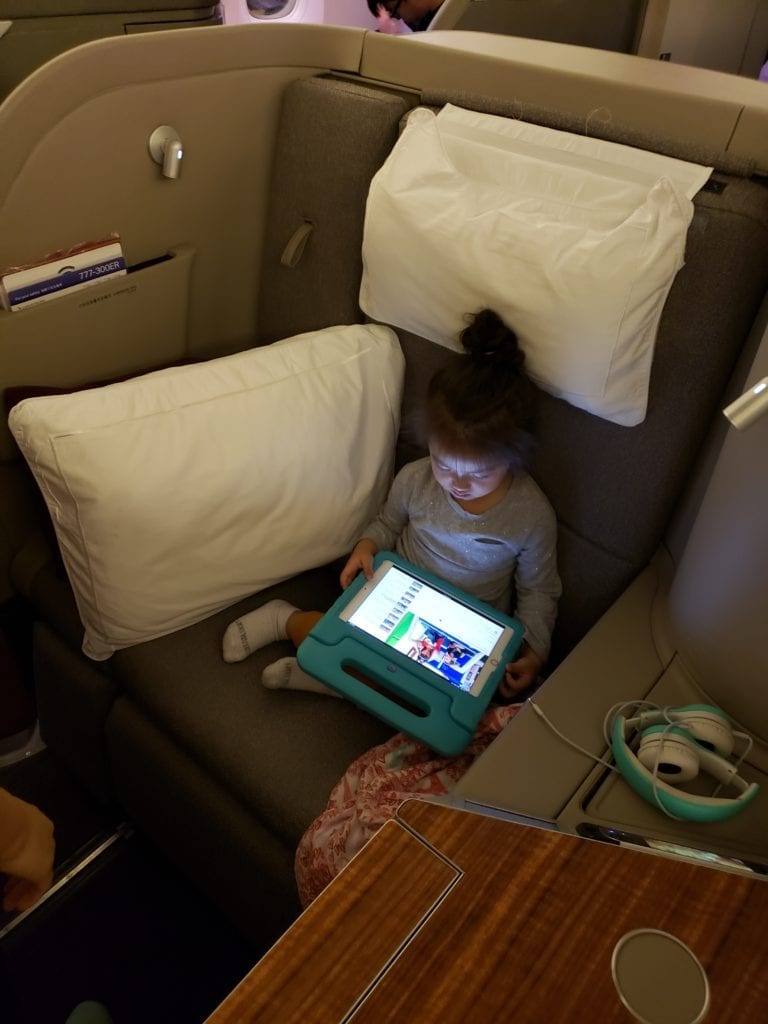 The only slight issue was that I had to push my dates out, since I had already planned to visit Thailand in March on another Premium mistake fare that Thrifty Traveler sent out. In the end, I booked tickets for November of 2019 with the intention of throwing away the return journey to Vietnam, figuring that $988 for a one-way first-class flight from Vietnam was still a helluva deal. Well, the deal got even better as I found out that the return date can be changed after flying the outbound flight. This means that my family will be going back to Vietnam in March 2020 in Cathay Pacific first class.
Thrifty Traveler has definitely paid for itself many times over. It has given me the ability to travel on premium fares that I normally couldn't afford. My only complaint is that I have to keep myself calm whenever I receive an email and to make sure I count my PTO days correctly! Thank you, Thrifty Traveler!"
Hawaii, London, Amsterdam, New Zealand, and More in One Year
Let's put it this way: Thrifty Traveler Premium flight deals have kept Alex busy this past year. Alex joined Premium in 2019, and still managed to cross multiple countries off his bucket list in just his first year of joining the TT fam.
"I took my parents to Hawaii for their 35th anniversary thanks to y'all. I signed up this year and went to London, Amsterdam, Lake Tahoe, Hawaii, New Zealand all through TT this year!" he said.
The craziest flight deal of them all? A roundtrip flight to New Zealand for 55,000 American AAdvantage miles. From where, you ask? And he flew there from Sioux Falls, South Dakota (FSD). Alex hopped on this insane deal and headed to Auckland for bungee jumping, waterfall chasing, and many more adventures.
Bottom Line
Our favorite part about finding cheap flight deals is hearing how our Premium members use them to book amazing trips to bucket-list destinations for half the price. Hit reply on your Premium flight deal alert emails, mention us on social media, or shoot us an email when you book a flight deal you're extra excited about. We love hearing about where you're off to next on a TT deal!
Not a Premium member yet? Join Thrifty Traveler Premium: We want you to be on this list of member trip highlights next year!
Lead image courtesy of Premium member Alex H.