eBags is one of our absolute favorite online retailers for travel gear. And while travel is on hold for now, some massive sales and opportunities to stack discounts make it a great time to get a new carry-on or backpack for when it's time to hit the skies again.
The online bag store has slashed prices from 20% to 60% on hundreds of bags, travel accessories, and gear – including many of eBags' own branded products as well as other top brands like Delsey and Samsonite. And by using Rakuten, you can get 15% (or much more) of your purchase price back in cash. Or earn 15x American Express points instead.

New to Rakuten, one of the best and easiest-to-use shopping portals? It gets even better. Through May 11, first-time users will earn a bonus $30 cashback after their first purchase of $30 or more. Just sign up with our link (we'll get a bonus too – thanks!) and make your first $30+ purchase through Rakuten within 90 days.
That all adds up into some serious discounts on an eBags. Here's an example.
The eBags Pro Slim Laptop Backpack has been one of our teams' favorite bags, period. It's the perfect personal item, with plenty of room to stow a laptop, other gear, and extras for your travels – and easily sling it over a carry-on bag. And it's currently on sale for just $69.99 – down from $139.99.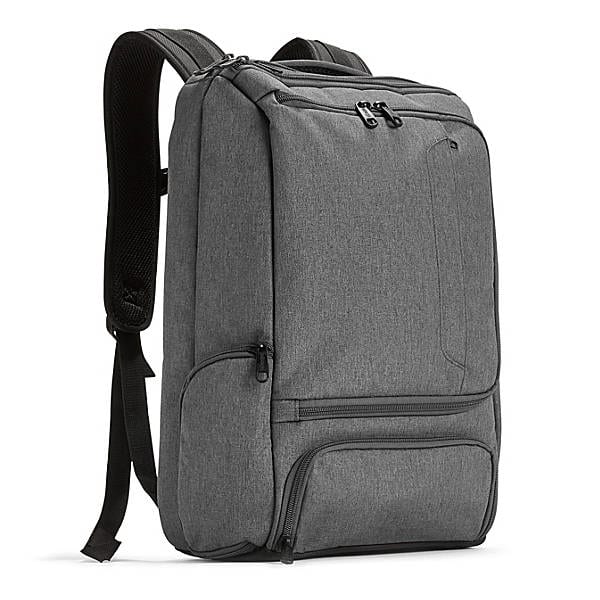 But before you buy, sign up for Rakuten with this link. Then click through to eBags from your Rakuten account to earn 15% back on your purchase price.
You'll earn $10.50 in cashback, plus that $30 bonus for your first purchase. By stacking these bonuses, you just effectively bought a $140 backpack for just $30.
One note about Rakuten: The portal doles out your bonuses every three months via PayPal transfers or paper checks. So you likely won't get all that cashback instantaneously.
Stack with an Amex Offer
Have a card that earns American Express Membership Rewards points, like the Platinum Card from American Express or the Amex Gold? Or even a co-branded American Express card like a Delta SkyMiles or Hilton card? This deal could get even better.
See if you're eligible for an Amex Offer to get $30 back on a purchase of $150 or more. Just add that offer to your card, pay for your eBags purchase with it, and it will kick in automatically. Keep in mind you don't have to spend $150 in one fell swoop – you could rack that up over the course of several purchases.


Just to illustrate how far these shopping portal offers can go, you can stack them to score high-priced Briggs & Riley luggage at a steep discount. Let's look at the Briggs & Riley Simpatico International Carry-On, which typically sells for $579. It's currently on sale for as low as $405.30.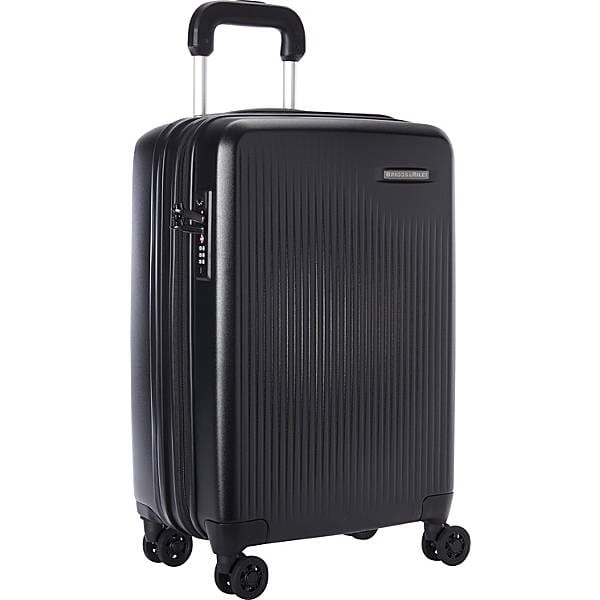 By signing up and buying the bag through Rakuten with your Amex card, you'd get that $30 Rakuten bonus, roughly $60.80 for 15% cashback, and a $30 statement credit on your account. That all adds up to getting the bag for about $284 – more than 50% off!
Bottom Line
Even if spendy luggage isn't on your shopping list, this is an amazing deal. Level up with your luggage using these sales on eBags and Rakuten to get huge discounts.