It may not be travel, but it is thrifty. This deal is just too good to pass up if you're in the market for an Apple Watch.
Amazon has a great Apple Watch sale, selling Series 3 Apple Watches starting at just $169 – down from the norm of more than $200. Miles to Memories first found this deal has returned.
But you can save much more if you've got an American Express Membership Rewards card by using a great American Express promo. Apply just 1 Amex Membership Rewards point, and you'll get up to $50 off if you're targeted for the promotion. That drops the price to just $120 or so for a 38mm model!
Read our guide to using this Amazon promo to get up to $50 off your purchase!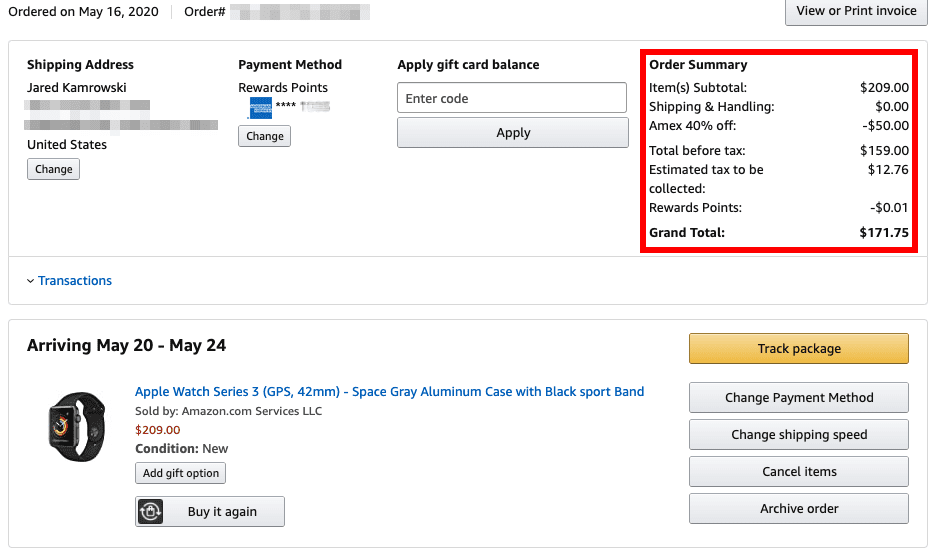 These are the Series 3 models, so they're a few steps behind the latest Series 5 watch. The newer Apple watches have a crisper and larger display, plus some other new health features and more finish options. But both watches have roughly the same battery life.


Apple Watch Series 3 (GPS, 38mm) Space Gray with Black Sport Band: $169

Apple Watch Series 3 (GPS, 38mm) Silver Aluminum with White Sport Band: $189
Bottom Line
This is a great deal on Apple Watches to begin with. But if you can score another $50 off with Amex points, it's an absolute steal to pick one up for as low as $120!