Dreaming of trips to wide-open spaces, socially distant mountains, crystal-blue waters, and iconic national parks this year? If you have a youngster in the family, you may be in luck!
The Every Kid Outdoors 4th grade national park pass program is a federal public lands initiative launched by Federal Land Management agencies to get fourth graders and their families outdoors. The goal? Remove barriers and give every student and their families the perfect excuse to visit and experience public lands and waters together for a year.
The upshot is that you may be able to get your hands on an annual National Parks Pass for free. Keep reading.
Get to a national park for cheap with some of our recent flight deals – including some under $100 round-trip!
How the 4th Grade National Park Pass Works
Who is eligible?
To be eligible for this pass, you must be a fourth-grader – or have one in the family. If the student is homeschooled, fourth-grade equivalents are accepted as well.
Why fourth graders, you ask? We wondered the same thing. The initiative focuses on fourth graders because: "Research shows that kids ages nine to 11 are beginning to learn about the world around them. They're open to new ideas, and they are likely to connect to nature and our history." Every Kid Outdoors figures that over time, as students pass through fourth grade, all kids will have access to this outdoors pass.
And it's not just the student that gets in free. In most cases, this pass admits the student, all accompanying children under 16, and up to three adults (or one passenger vehicle).
How long does the pass last?
Because the pass is based on the student's year in school, eligibility resets on Sept. 1 each year. On Sept. 1, students entering fourth grade can apply to receive their 4th grade national park pass. This pass is good for one year, until Aug. 31 of the following year.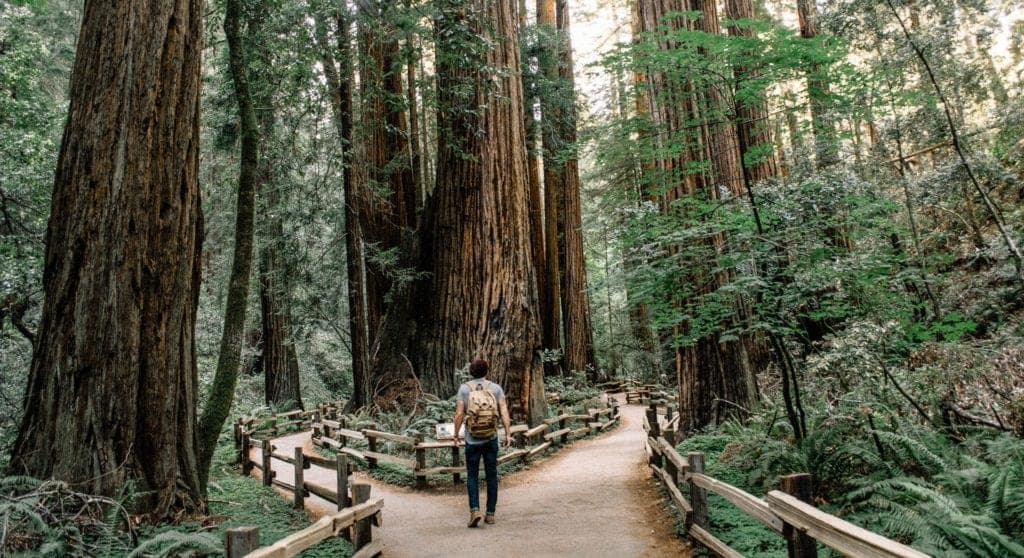 And that's a great deal, as these annual national parks passes typically cost $80 per year!
How to Get and Use an Every Kid Outdoors Pass
Step 1: Get Your Pass
Fourth graders, unite! It's super simple to get your pass. Get and print your pass here.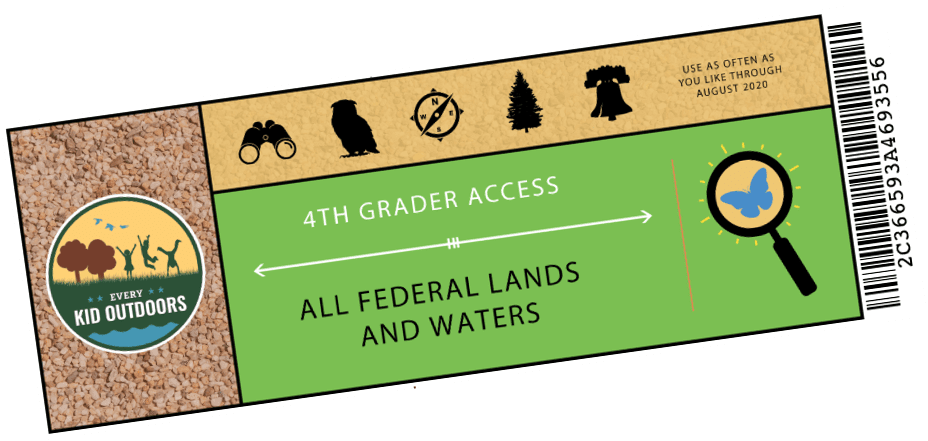 Step 2: Plan Your Trip
With this pass in hand, the most iconic national parks in our country are at your feet. These are just a few of the many famous national parks you can visit for free with this pass:
Yellowstone National Park
Grand Canyon National Park
Zion National Park
Glacier National Park
Grand Teton National Park
Arches National Park
Aztec Ruins National Monument
White Sands National Monument
Carlsbad Taverns National Park
Crater Lake National Park
Olympic National Park
Redwood National Park
Death Valley National Park
Yosemite National Park
…and the list goes on!
Don't know where to go? Feeling overwhelmed by all the possible options? Every Kid Outdoors has made it easy to pick some awesome adventures. Check out these curated park guides and trip itineraries for different kinds of interests and destinations on the Every Kid Outdoors website.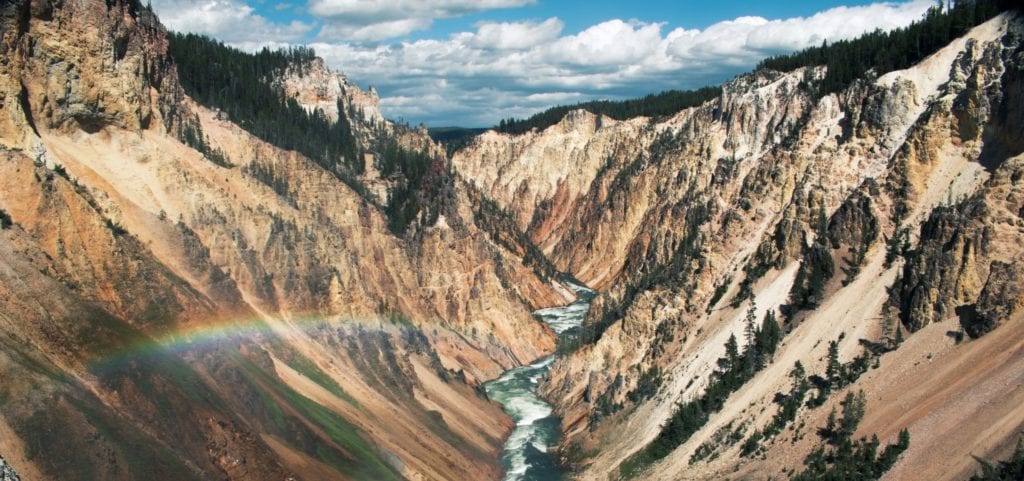 Read our guide to planning the perfect summer road trip!
Step 3: Get Out There!
Enjoy as many national parks, lands, and waters as you can in a year. This 4th grade national park pass program points out some things to know about when you get to your destination(s):
You need to print your pass and bring it along. Electronic copies aren't accepted.
Show your pass to a ranger when you enter. If there is no ranger, leave it on the car dashboard.
For sites that charge per person: The pass admits all children under 16 and up to three adults for free.
For sites that charge by vehicle: The pass admits all children under 16 and all adults in up to one passenger vehicle. Commercial vehicles can't use a pass to get in.
The pass does not cover parking fees, camping, boats, and special tours.
Some sites are managed by private operators. They may not honor the pass. Check with the site ahead of time to find out.
The pass doesn't cover fees for local, city, or state parks and recreation areas unless they say that they accept this pass.
Paper passes can be exchanged for plastic passes at certain sites.
Bottom Line
If the great outdoors and our country's national parks are top-of-mind for your family's future travel plans, have your fourth grader apply for the 4th grade national park pass by Every Kid Outdoors. Use this year-long free pass to see more for less!