Slowly but surely, basic economy fares with severe restrictions for flyers have made their way across the globe. And now, not even Delta's longest flights are spared from these no-frills fares.
Delta now sells basic economy tickets on nearly all its flights to Asia as well as ultra-long-haul flights down to Sydney (SYD) and from Atlanta (ATL) to Johannesburg (JNB) in South Africa. Basic economy fares are available on all of these grueling itineraries operated by Delta, whether you're flying nonstop or making a connection within the U.S. before heading onward.
With that expansion, the reach of Delta basic economy is officially worldwide.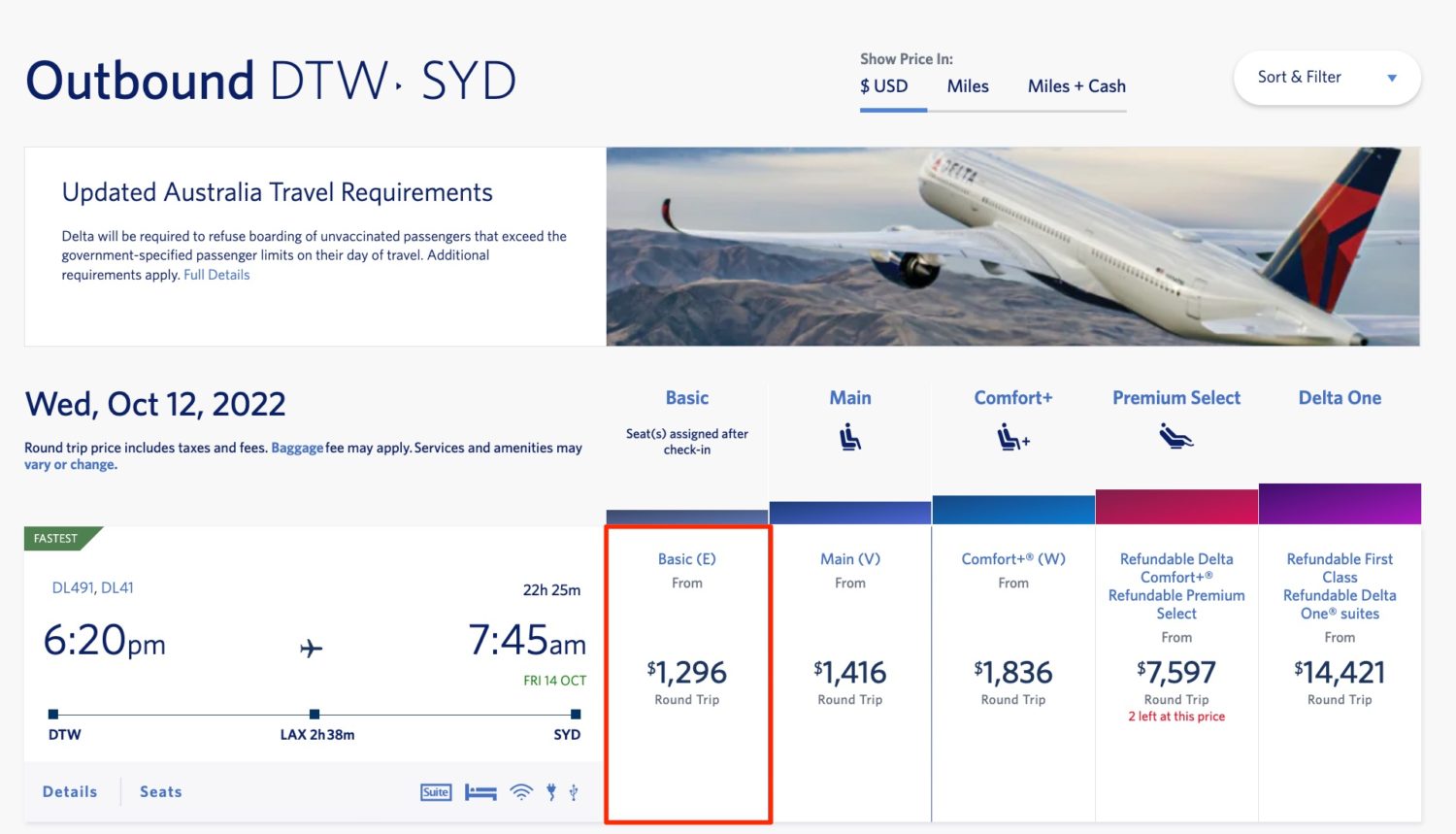 The seats themselves may be the same, but the penalties for picking a Delta basic economy fare are severe … especially on these long flights, as Delta's nonstop to Johannesburg can clock in at more than 16 hours. Consider this:
Delta does throw basic economy one bone on some of these longest routes: You'll still get a free checked bag. That's not the case if you buy a Delta basic economy fare to Europe or South America, for example.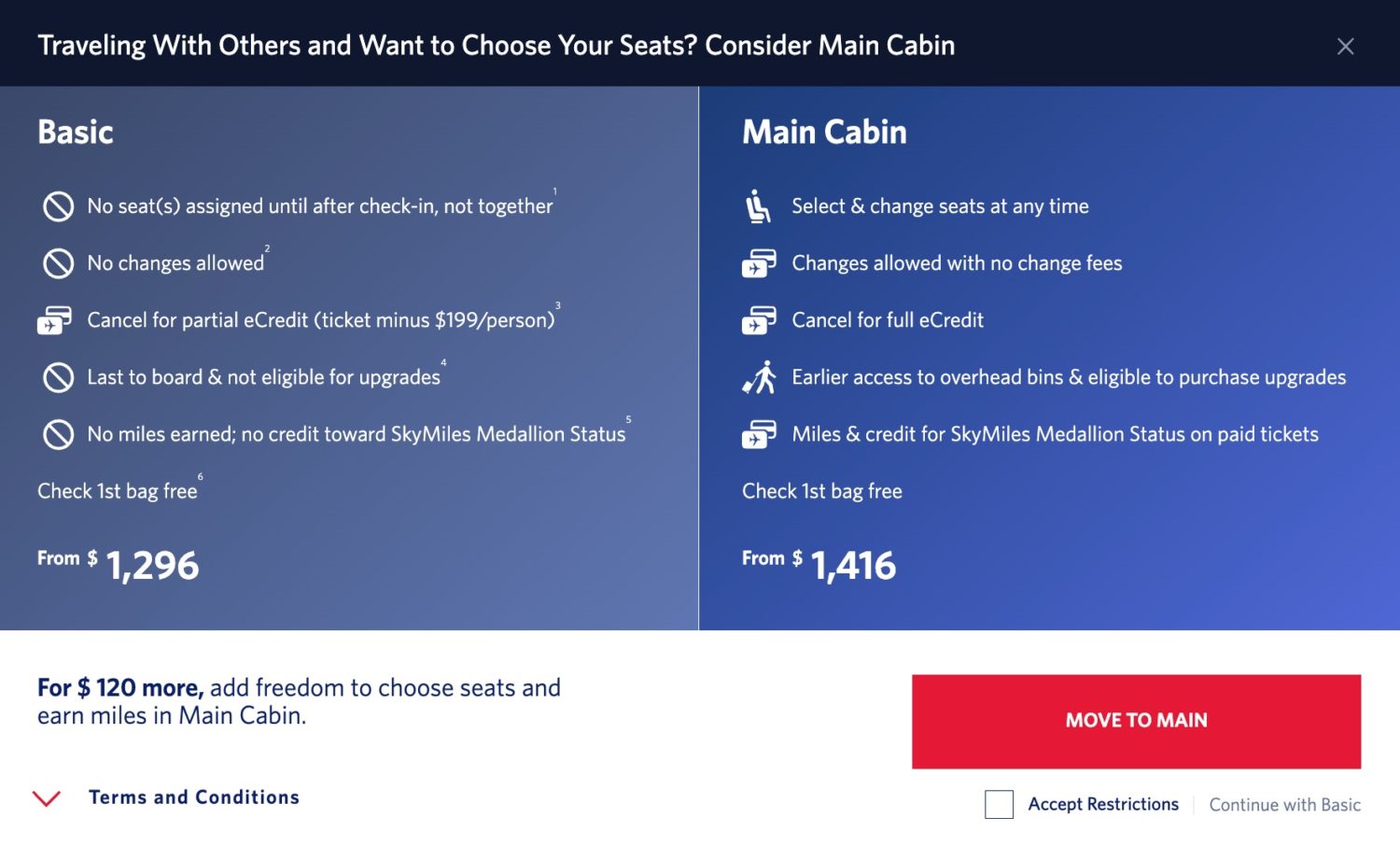 Read our master guide to Delta basic economy … and learn how you may still be able to pick a seat with these tickets!
It's unclear exactly when Delta began selling basic economy fares on these longest routes. It could be a recent development, or it could be a change made months or even years ago at a time when ultra-long-haul travel was virtually nonexistent.
But no matter when it happened, it's bad news for flyers.
Airlines like to pretend they sell these fares to offer budget-conscious travelers a better deal, but it's really all about the upsell. Major U.S. airlines use these cheap fares to lure travelers in, then hit them with the pitch to a spendier standard economy fare in order to avoid painful restrictions. In most cases on these longer routes, Delta is charging another $120 to $150 roundtrip to avoid basic economy, though we've seen a few cases where it's just another $80 total for a main cabin fare.
And most importantly, basic economy is not a price cut but a price hike. Across the airline industry, basic economy fares have taken the place of more-inclusive main cabin economy rates, which go up. You're paying the same as you used to, and getting less. 

With this expansion, basic economy is practically unavoidable no matter where you're flying with Delta. Aside from some occasional gaps when airlines decide not to sell basic economy for competitive purposes, you'll see basic economy fares whether you're flying an hour or less to Austin (AUS) or nearly 15 hours to Australia.
Delta isn't alone in selling these restrictive fares on ultra-long-haul flights. Both American and United also sell basic economy fares on many of their longest flights throughout Asia and Australia as well as the Middle East and Europe. Like Delta, both carriers also throw in a free checked bag on some of the longest flights – American began marketing these fares as "Basic Economy Plus Bag" just over a year ago.
If there's one silver lining, it's that basic economy hasn't yet spread to Delta award tickets on these routes booked using SkyMiles.
Delta is still the only major U.S. carrier selling basic economy award tickets – and those fares, too, have steadily spread from domestic routes initially into the Caribbean and even South America. So far, we haven't seen them make their way to Europe or Asia … but it may only be a matter of time before they touch every corner of the globe, too.
What This Means for Flying Delta
Unless you luck out with a route Delta isn't currently selling basic economy, it's practically unavoidable now. And Delta has been particularly relentless in its expansion of these fares.
Delta was the very first major U.S. carrier to introduce basic economy way back in 2013 as a way to compete with low-cost carriers. It started with domestic flights, expanded to the Caribbean, eventually to Europe, and then South America. We saw Delta start to flirt with expanding these fares across the Pacific back in early 2020. Now, they're worldwide.
Fortunately, Delta's basic economy fares aren't as punishing as other airlines. You can bring a carry-on for free, and holding one of the airline's co-branded American Express credit cards gets you a free checked bag and priority boarding. Delta also gives basic passengers two ways to pick a seat. And unlike many other airlines, Delta allows flyers to cancel an international basic economy fare for a voucher – though you'll pay a $199 fee to do so.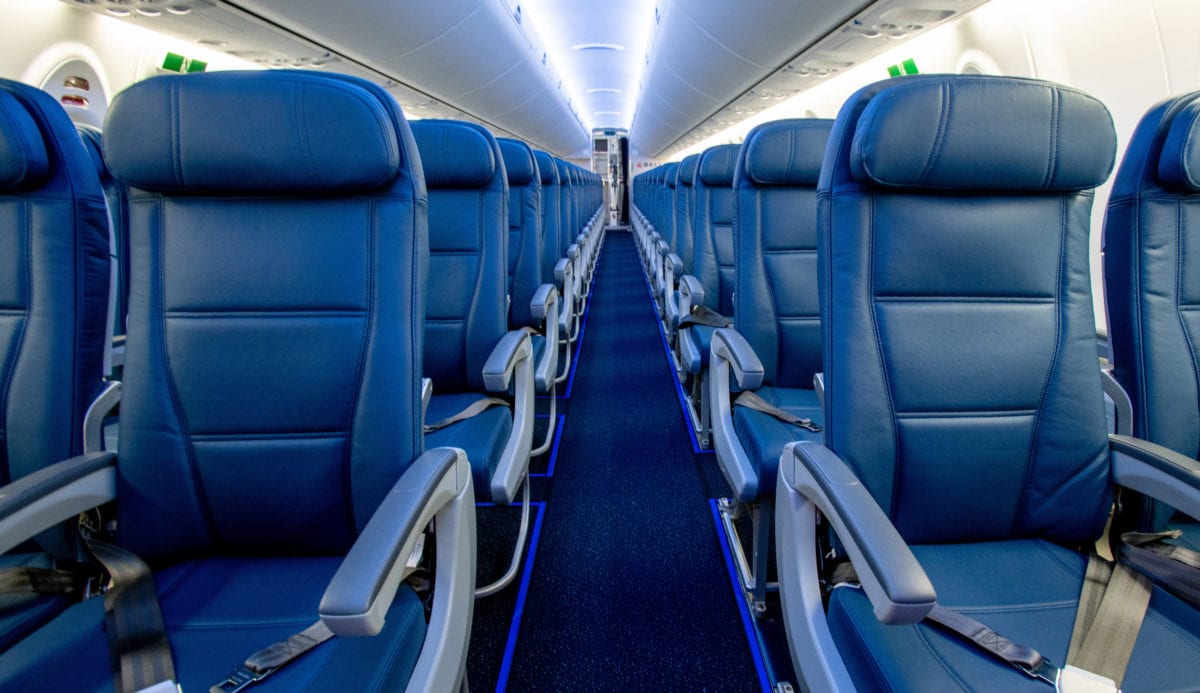 Still, the prospect of getting assigned a middle seat stuck between two strangers on a 15-hour flight to Australia or South Africa is truly frightening. And Delta basic economy is even worse than it was just a few years ago thanks to a nasty change made in December 2021: Even on these long (and expensive) flights, you won't earn a single SkyMile or any credits toward Delta Medallion Status.
On a $1,300 roundtrip ticket from Minneapolis-St. Paul (MSP) to Sydney, you'd normally earn at least 6,000 SkyMiles. You'd also get more than 18,000 Medallion Qualifying Miles (MQMs) and more than $1,100 Delta Medallion Qualifying Dollars (MQDs) – a good chunk of what you need to earn Silver Medallion Status in one fell swoop.
Book that flight in basic economy instead, and you'd get nothing. That stings.

That gives flyers even more reason to pay another $150 or so for a main cabin ticket. And that's the point.
And most importantly, this doesn't mean cheaper fares to Asia, Australia, or South Africa. Instead, Delta is selling these ultra-long-haul flights with fewer perks at the same price it once sold a more-inclusive fare. Delta – and all airlines – hope that basic economy's restrictions are painful enough to convince you to pay up for what you once got for free.
Bottom Line
A 15-hour flight is hard enough to imagine. But a 15-hour flight stuck between strangers in a middle seat? That's too much.
By rolling out basic economy fares to their longest flights, Delta basic economy fares touch nearly every route on the map worldwide. Those no-frills fares come with plenty of pain points meant to convince travelers to pay more to avoid them – and that's their entire purpose.
Lead photo courtesy of Delta