With Christmas and New Year's coming, airports and airplanes are about to get hectic.
The TSA is preparing for one of the busiest travel periods of the year. The TSA estimates that more than 41 million travelers will move through airports in the next 18 days, from Wednesday through Saturday, Jan. 5. That's up 6 percent from last year.
But with our help, you can survive it. Here's how to make it home for Christmas unscathed.
Avoid the Busiest Days
Even during the holidays, your home airport won't be jam-packed every day. But a few days stick out.
Just as during any time, weekends are typically the busiest. Historical trends suggest that the Fridays, Saturdays, and Sundays before and after Christmas are some of the worst. That makes sense – travelers are heading home for the holidays, returning home, or making way to their New Year's Eve destinations.
So plan accordingly if you want to avoid the crowds and long lines at airport security. 
Book Early, Save Big
If you haven't booked your airfare home for Christmas or New Year's, don't expect to score any deals. But we'll help you out for next year.
Google rolled out a new tool called Travel Trends earlier this year. It analyzes airfare data to help pinpoint the cheapest time, on average, to buy a plane ticket for holiday travel: Thanksgiving, December Holidays and New Years.
At this point, only a handful of routes from the nation's largest airports – plus London-Heathrow (LHR) – are viewable. Think New York City-JFK (JFK), Los Angeles (LAX), Chicago-O'Hare (ORD) and a few others.
But no matter where you're flying to or from, the trends should hold up. And in general, they'll show you that the cheapest time to buy a Christmas plane ticket is 40 to 60 days before departure.
Need to get somewhere for New Year's Eve? Your best bet is probably to book the flight at least 100 days in advance. 
Use this helpful tool to help you decide when to buy that plane ticket for any holiday travel.
Pack Light, Arrive Early
Getting to the airport early is one of the necessary evils of air travel. It only gets worse during the holidays.
Skip the lines to check a bag or grab it from the baggage claim. Pack in just a carry-on.
We encourage all readers to travel with only carry-on luggage, no matter the season. It's cheaper, faster and frees you of the mental weight of keeping track of more things – or the possibility of the airline losing your bag.
But there's no time it pays off more than when you can walk from the curb directly to the TSA security checkpoint as holiday travelers line up to check a bag. Travel with a carry-on, and there's one less line you need to wait in.
Need a new carry-on bag? Read up on five of our favorite bags out there.
Still, don't think you can waltz into the airport with 25 minutes until departure. Give yourself more time this holiday season. To be on the safe side, add at least 45 minutes to your typical airport routine.
Want a sneak peek at what's ahead for you at the TSA checkpoint? Download the MyTSA app to scope out security wait times at your home airport.
Get TSA PreCheck or CLEAR
Getting through airport security can be a headache even on a slow day. Mix in holiday crowds, and it can be a nightmare. It doesn't have to be.
A pair of trusted traveler programs can help you skip the lines at security. The first and most popular option is TSA PreCheck, a government-run security program that gets you in a shorter, dedicated queue at the airport. You get to keep your shoes, belt and a light jacket on. No need to take your laptop or carry-on approved liquids out of your bag, either. It makes the entire process far less stressful. After your first trip through security with PreCheck, you'll wonder why you didn't get it sooner. 
PreCheck costs $85 for a five-year membership. And, better yet, you get PreCheck with Global Entry, the traveler program that helps you get through immigration faster when returning to the United States. At $100 for five years of both programs, it makes Global Entry a no-brainer.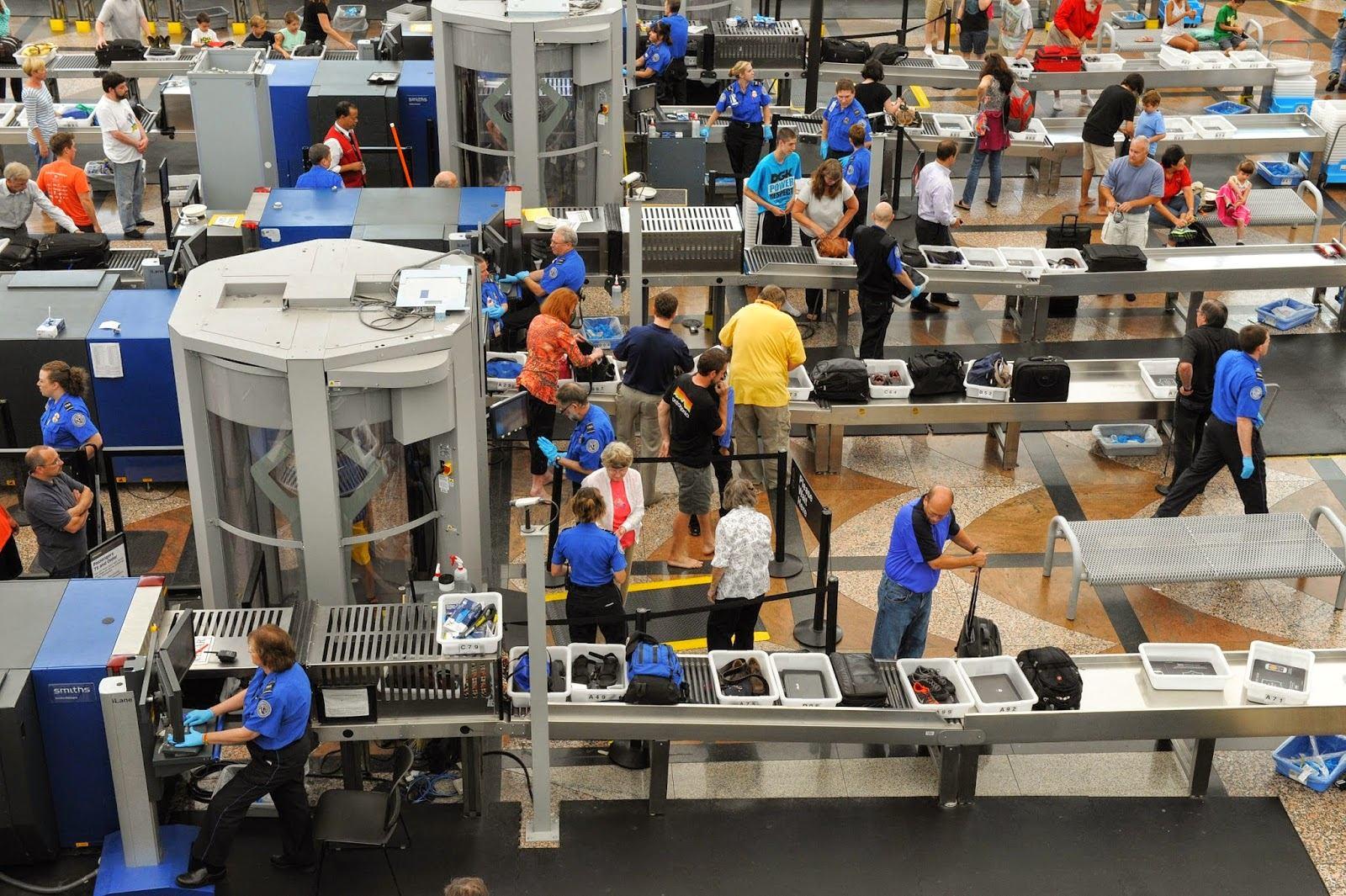 Even better: You can get it for free. A handful of credit cards cover the fees for either Global Entry or PreCheck. Check our list of credit card perks to see if your card is included.
Another option is CLEAR, an independent trusted traveler program involving both fingerprints and a retinal scan. You can enroll online and finalize your membership at the airport. If you frequently depart from a Delta hub city like Minneapolis-St. Paul (MSP), Detroit (DTW) or Atlanta (ATL), CLEAR is worth a look.
CLEAR isn't available everywhere: It's currently running at 26 airports and counting, plus a handful of professional sports stadiums. Expect that number to continue to grow. 
Unlike the five-year membership for PreCheck, CLEAR has an annual fee: $179 per year. Delta flyers can get some big savings. It costs $99 for a general SkyMiles member, and only $79 per year if you hold one of Delta's co-branded American Express cards or status with Delta. CLEAR is free for top-tier Diamond Medallion status members.
Relax Inside a Lounge
With millions of travelers on the move, your airport terminal could be full in the next few weeks. Need an escape (and maybe a drink)? You're looking for an airport lounge.
At a minimum, you'll get free drinks and snacks, a place to recharge your devices and far better seating than the stiff chairs at your gate. In major hubs and overseas, you might find full buffets, a la carte dining, showers, and even private sleeping rooms.
Check out the app Loungebuddy or the site Sleeping in Airports for a rundown of what lounges are available at any airport. Both tools will also tell you whether you can buy a single-visit day pass to a lounge.
But a handful of credit cards will get you access to more than 1,000 airport lounges worldwide for free. One of our favorites is the Platinum Card from American Express, which opens more lounge doors than any other credit card.
You'll get access to the nine posh Centurion Lounges in the US, 1,000 Priority Pass lounges worldwide and can get into Delta Sky Clubs if you're flying Delta that day. You can also access Escape Lounges, which is our favorite at our Minneapolis-St. Paul (MSP) home base.
Another option is the Chase Sapphire Reserve, which we've named our #1 travel rewards card. It comes with free Priority Pass membership, a huge network of lounges and some airport restaurants, too.
Bottom Line
You might be dreading spending any of your holiday season inside an airport, and you're not alone. But with some proper planning and a few of these tools, you can make it through.