You've got questions about the Chase Sapphire Preferred® Card? We've got answers!
We've spilled plenty of ink on the Chase Sapphire Preferred® Card over the years, and for good reason. For more than a decade, the Sapphire Preferred has been one of the most popular travel credit cards on the market – it's undoubtedly our favorite card for beginners, period.
Yet travelers still have plenty of questions about this card. You can currently earn at least 60,000 Chase Ultimate Rewards points, after spending $4,000 in the first three months with the card. Plus, there are great benefits like travel and rental car insurance, an annual $50 hotel credit, and access to Chase's impressive list of transfer partners to get even more out of your points. Throw in its reasonable annual fee of $95, and it's a mainstay in countless travelers' wallets.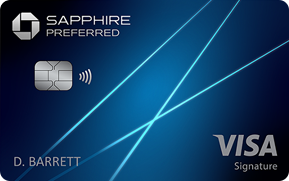 Learn more about the Chase Sapphire Preferred Card. 
Still wondering what the Chase Sapphire Preferred is all about? Here's a one-stop-shop for answers to all your burning questions.
How Big is the Bonus?
Chase is currently offering a welcome offer of 60,000 Ultimate Rewards points after spending $4,000 in the first three months.
It's not the best-ever bonus we've seen: Chase briefly offered a 100,000-point bonus on this card back in summer 2021. But it's unlikely we'll ever see a bonus that big ever again.
We've also seen a few limited-time offers for 80,000 points for the same spending requirement. Still, 60,000 points are nothing to scoff at.
Are You Eligible to Earn a 60K Bonus?
A stash of 60,000 Ultimate Rewards can go a long way to funding a future trip, but let's make sure you're eligible for that big bonus first. And even if you've already got a Chase Sapphire Preferred Card in your wallet, you might be able to get it.
Here's are two big questions that you need to answer:
Do you currently have a Chase Sapphire Preferred or Reserve? If so, you will need to close or downgrade your current card before applying. We generally recommend waiting two weeks from the time you close or downgrade before applying again. This should give Chase's system time to update and show that you're not a current cardmember.
Did you receive a new card welcome offer on the Chase Sapphire Preferred or Reserve within the past 48 months? Even if you don't currently have a Chase Sapphire Preferred or Reserve open, you're still ineligible for the current offer if you received any bonus, on either card, in the past 48 months. This means that if you earned a bonus anytime after May of 2019, you're ineligible for the current limited-time offer.
Answer yes to both of those questions? You might be in the clear.
Read this for a full breakdown of the Sapphire Preferred's eligibility requirements! 
What is Chase's 5/24 Rule?
There's one more hitch to keep in mind that could make you ineligible to open a Chase Sapphire Preferred: The Chase 5/24 rule.
The Chase 5/24 rule is a hard-and-fast restriction rolled out years ago in order to limit card applicants from opening credit cards for the sole purpose of earning bonus rewards. Have you opened a lot of credit cards in the last few years? You may be out of luck.
Here's what it boils down to:
If you have opened five or more credit cards in the past 24 months from any bank (not just Chase), you will not be approved for Chase credit cards, regardless of your credit score or history with Chase Bank
The rule does not count credit inquiries, but rather card products you have applied for and been approved for. That also means mortgages and other lines of credit don't count.
So if you have opened five or more new credit cards in the past 24 months, you will not be approved for any Chase credit cards, including the Sapphire Preferred Card with this big bonus. Chase isn't just looking at your history with Chase cards to make this determination – every bank is subject.
The rule is not officially published through any of Chase's platforms. Case in point: If you ask about it in a Chase branch or on the phone with a Chase customer service representative, employees have likely not heard of it.
Not sure where you're at on the 5/24 count? A great way to keep track of your status is by using the Travel Freely tool!
What Credit Score Do I Need?
Chase is known as one of the stingiest banks for new card approvals, so it's important to make sure that your credit score is up to snuff before applying.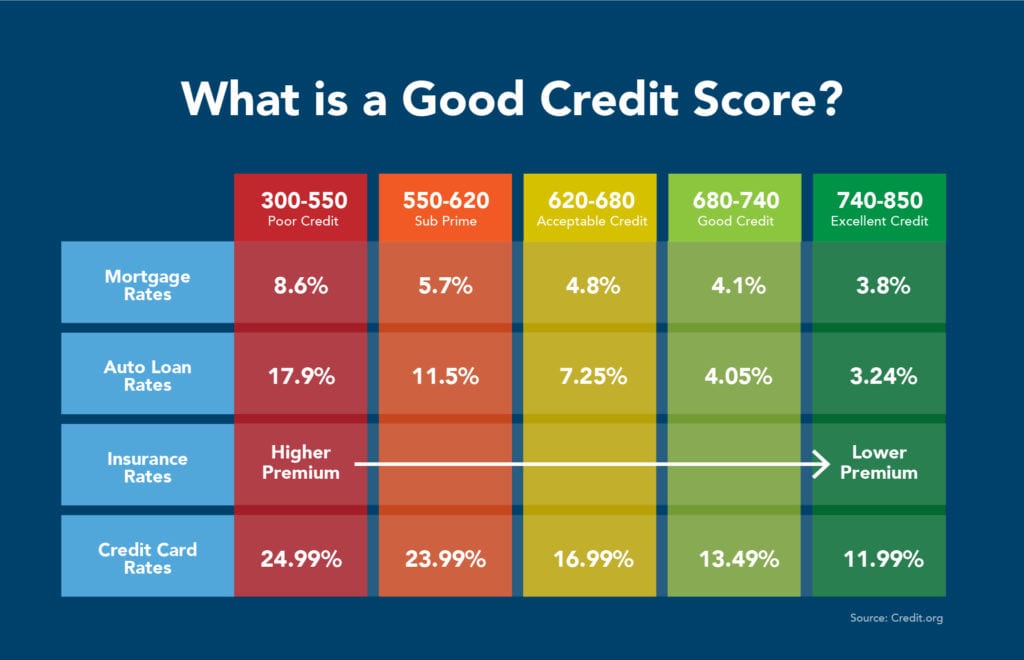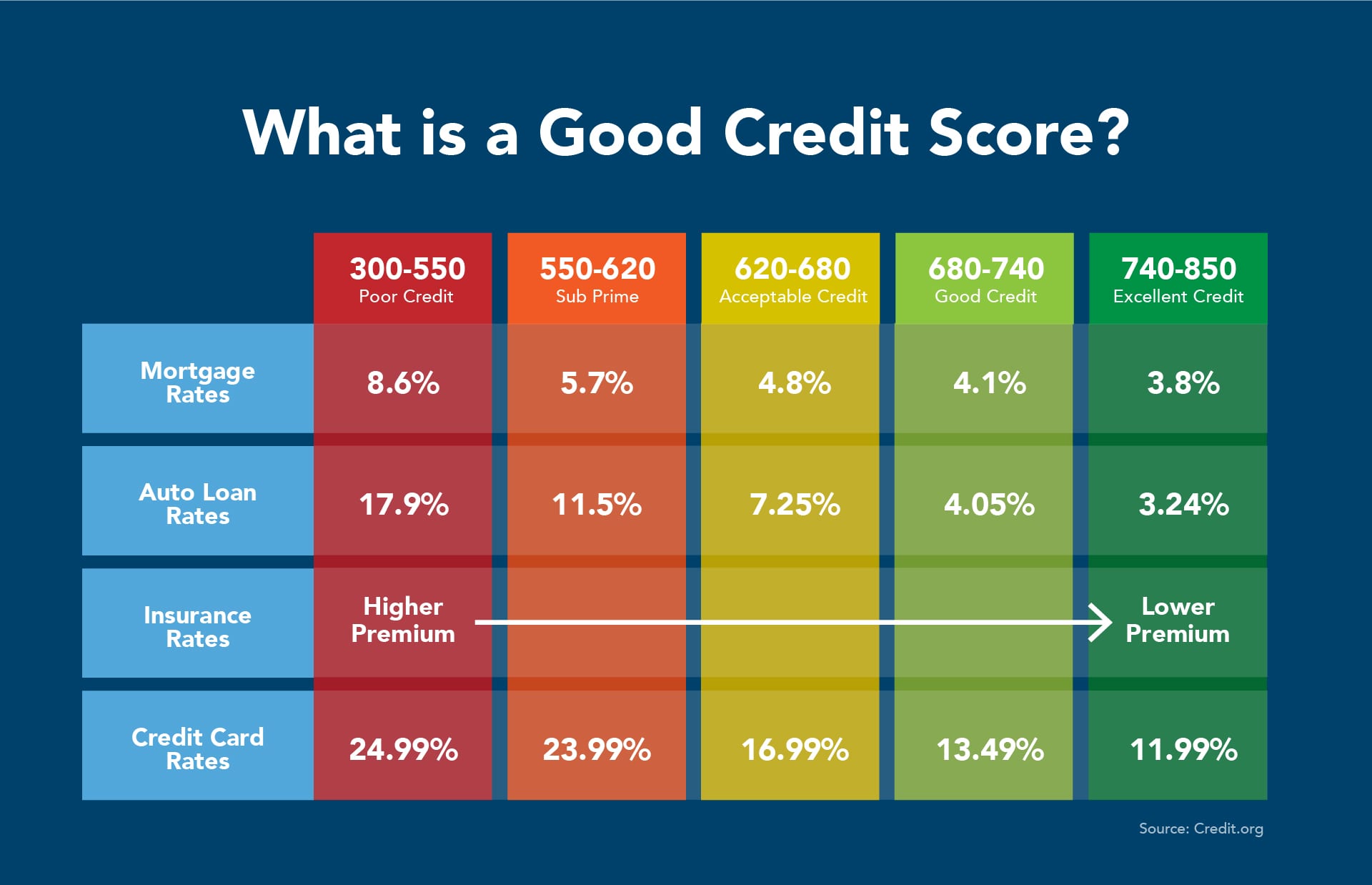 From our own experience, accounts from readers, and historical data from creditcards.com, anyone with a credit score below 700 will generally have a harder time getting approved for the Chase Sapphire Preferred Card.
That said, the minimum credit score needed to apply is not set in stone. There are certainly exceptions – especially if you have a history with Chase. But your best bet for getting the Chase Sapphire Preferred is likely by having a credit score of 700 or higher. If your credit score isn't at least 680, it's likely you won't be approved.
Read more: What Credit Score Do You Need for the Chase Sapphire Preferred?
How Can I Use Chase Ultimate Rewards Points?
Chase Ultimate Rewards are one of the most valuable currencies of all points and miles, so it should come as no surprise that 60,000 points can get you quite far (literally).
One of the easiest (and our favorite) ways to use any frequent flyer points is booking the cheap domestic or international flight deals you find on Google Flights or with a Thrifty Traveler Premium subscription. And the absolute best way to book them is with Chase Ultimate Rewards points. That's because when you use your Ultimate Rewards to book travel through Chase's travel portal, your points will take you even further. Instead of each point being worth a penny each toward the cost of your flight, you actually get 1.25 cents per point with the Sapphire Preferred. With the Chase Sapphire Reserve®, that jumps up to 1.5 cents per point.
If you're looking to squeeze even more value out of your Ultimate Rewards, consider transferring them to one of Chase's 14 airline and hotel transfer partners. Using your Chase points to book award travel with a transfer partner requires some more legwork, but it can definitely be worth it if you're looking to get even more out of your Chase points.
Take this one-way United flight from Denver (DEN) to Frankfurt (FRA) for example. Booking through the Chase travel portal, this $1,092 roundtrip flight would cost you just over 87,000 points.

Instead, you could transfer your Chase Ultimate Rewards to United at a 1:1 ratio and book this one-way flight for only 40,000 United miles, plus $5.60 in taxes and fees. Saving nearly 50,000 points on the exact same flight seems like a no-brainer to me!
Get some additional inspiration on how to use a big stash of Chase Ultimate Rewards!
What's the $50 Hotel Credit?
It's a sneakily good benefit for holding the Chase Sapphire Preferred. And it's easy to put to use.
All you need to do is use your Sapphire Preferred Card to book and pay for a hotel stay through the Chase travel portal and you will receive an automatic statement credit for up to $50 each year.
This credit follows your account member year instead of the calendar year. So if you opened your Chase Sapphire Preferred Card in April, you'd have one $50 hotel credit to use right now, then another after renewing your account in April 2024.
Just be warned that since the Chase travel portal is classified as an online travel agency, the hotel will consider this a third-party reservation. For that reason, it's best to use this credit at hotels not associated with a large chain like Marriott, Hyatt, Hilton, IHG, etc. where you might be forgoing elite benefits or the ability to earn points by booking through Chase.
Read more: Don't Forget to Use This Benefit on Your Chase Sapphire Preferred!
What Kind of Rental Car Insurance Do I Get?
Both the Chase Sapphire Preferred and Reserve come with primary rental car coverage. And that means if something happens to your rental, you can skip your own insurance and go straight to Chase for help.
In order to take advantage of this coverage, you need to charge your rental to either your Sapphire Preferred card and decline the collision damage waiver that the car rental company tries to sell you. These policies will provide reimbursement for damage due to collision or theft on rental cars in both the U.S. and when traveling internationally. If you get into an accident, it will cover the costs of any damage up to the cash value of the vehicle.
Just note that this is not liability insurance. It will not cover medical bills, damage to another vehicle, or damage to property. Still, it's some of the best car rental coverage you can get.
Additional reading: All About the Chase Sapphire Rental Car Insurance Benefit
What About Other Travel Insurance?
Primary car rental coverage isn't the only way the Chase Sapphire Preferred will protect you if your travels go awry.
This card also provides some industry-leading travel protection in the event your trip is cut short, canceled, or delayed before it even gets going. There are certainly other cards on the market that offer similar coverage – some with higher levels of protection – but you won't find a more affordable option than the Sapphire Preferred.
Chase's trip cancellation and interruption insurance covers you in the event your trip is canceled or cut short by sickness, severe weather, and other covered situations. If you encounter one of these situations, you can be reimbursed up to $10,000 per person and $20,000 per trip for your pre-paid, non-refundable travel expenses.
Chase lists the following examples as situations that would be covered while noting it isn't an exhaustive list:
Accidental bodily injury, loss of life, or sickness experienced by the cardholder, a traveling companion, an immediate family member of the cardholder, or a traveling companion.
Severe weather that prevents the start or continuation of a covered trip.
Terrorist action or hijacking.
Jury duty or a court subpoena that cannot be postponed or waived.
What about if you encounter a delay instead of an outright cancellation? Good news! If you booked your trip with your Sapphire Preferred Card and your common carrier (airline, bus, cruise ship, or train) is delayed for a covered reason for 12 hours or more, or overnight, you can receive reimbursement for expenses like meals, lodging, toiletries, and medication up to $500 per ticket per trip.
This coverage is only applicable for a trip away from the cardholder's city of residence – and only on trips under 365 days.
What Happens if My Luggage Gets Lost?
Airlines have become notorious for losing and misplacing luggage. So much so that Apple Airtags became 2022's most must-have travel accessory. This is just one of the many reasons we recommend traveling with a carry-on only, whenever possible.
So what happens if you have to check a bag and it doesn't make it to the conveyor belt as planned? Luckily, Chase has you covered!
If you pay for your flight with your Chase Sapphire Preferred Card (or Chase Ultimate Rewards points from your card), you can get reimbursed for essential items like toiletries and clothing, when your baggage is delayed or misdirected by more than six hours. This benefit only applies when traveling on a common carrier, such as an airline, bus, cruise ship or train, while on a covered trip. Thankfully, that covers most everyone, unless you're flying private or on a charter, in which case you wouldn't be eligible to receive compensation.
The cardholder, the cardholder's spouse or domestic partner, and any immediate family will be covered for up to $100 per day for a maximum of five days. Using this benefit, even once, would cover several years worth of $95 annual fees making it a
Should I Get the Chase Sapphire Reserve Instead?
No. At least most people probably shouldn't.
If you're looking for travel benefits like airport lounge access or credits to cover a Global Entry application, you're probably better off looking at the Capital One Venture X Rewards Credit Card instead. With an annual fee of $395, it's cheaper than the Chase Sapphire Reserve with nearly identical benefits. You could even get both the Venture X Card and the Chase Sapphire Preferred and still pay less out of pocket in annual fees, at $490 for the two cards versus $550 a year for the Reserve.
Bottom Line
The Chase Sapphire Preferred is one of the best travel credit cards on the market right now. But with a bigger bonus comes an influx of questions about some of the its biggest features and benefits.
This FAQ should provide you with answers and additional resources to some of the questions that we're getting most frequently.