What's another word for "dumpster fire"?
Finally, this interminable year is drawing to a close. And while it started off with a bang, it was a difficult year for travelers (and all human beings, really) stuck at home thanks to the COVID-19 pandemic.
And while there was only one big story in travel that overshadowed all the rest, the list of our most popular stories from 2020 makes clear that travelers were hungry for information to salvage or cancel flights and trips, study up on credit card perks and benefits, and plan travel for 2021 and beyond.
Here's the countdown to our top stories this year:
Really, Delta? In the middle of a pandemic?
Redeeming Delta SkyMiles to fly partner airlines like Air France, KLM, Virgin Atlantic, and Korean Air has long been one of the best ways to use SkyMiles. But we broke the news this fall that Delta jacked up the award rates to fly these airlines and others by as much as 40% or more – with absolutely no notice.
Here's a quick look at just how bad it got:
Economy flights from the U.S. to Europe on Air France, KLM, and Virgin Atlantic jumped from 25,000 SkyMiles each way to 35,000 SkyMiles. 
Business class on Air France and KLM went from 75,000 SkyMiles each way to 95,000 SkyMiles. 
Flying business class to London-Heathrow (LHR) with Virgin Atlantic went from 86,000 SkyMiles to 95,000 SkyMiles – but that can swell to as much as 195,000 SkyMiles depending on how close to departure you book, thanks to some absolutely sinister close-in booking penalties.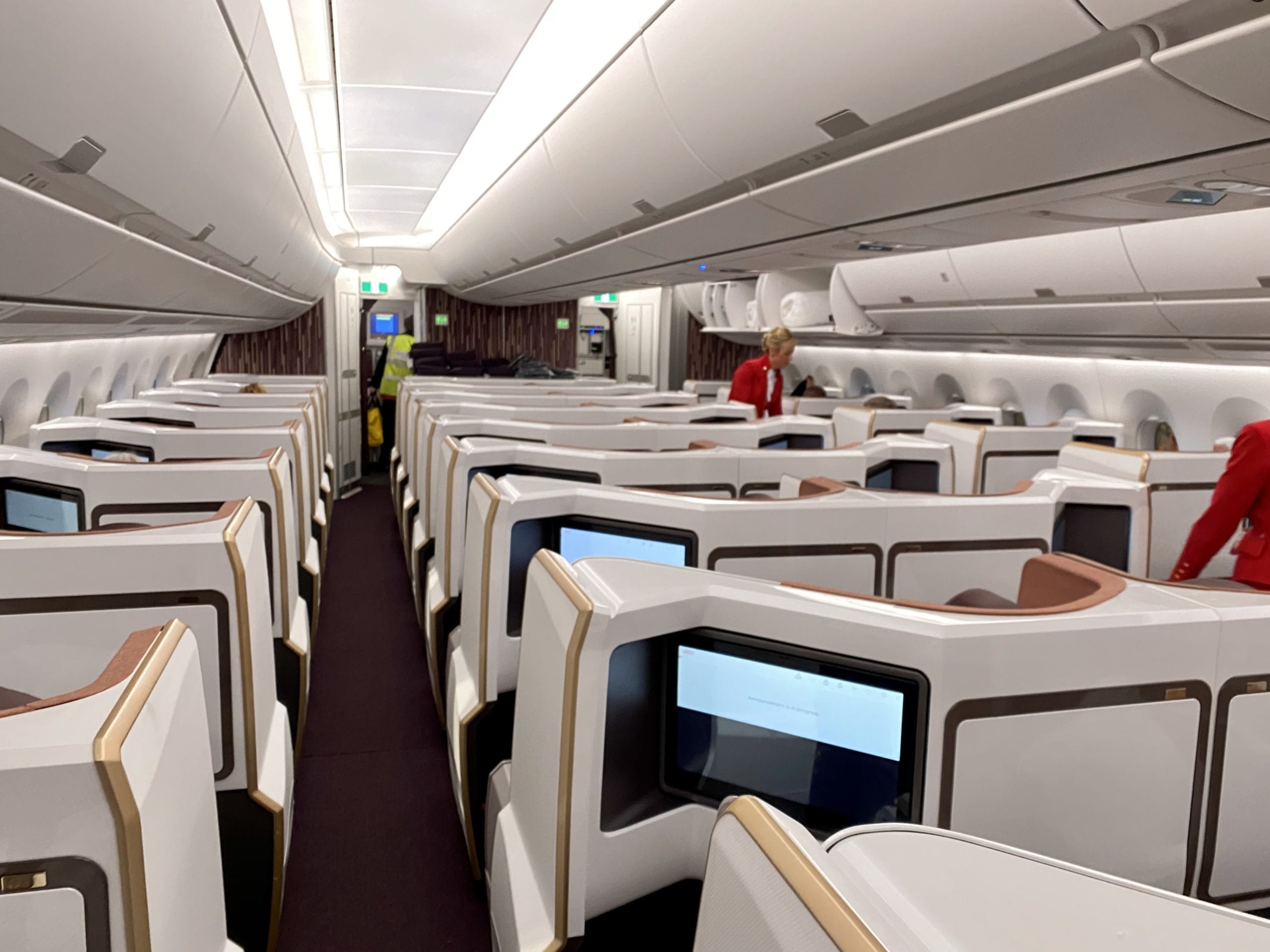 With no explanation or warning, Delta just decided to charge much more for these flights. That's the definition of a devaluation. And it means that some travelers who were saving their SkyMiles for one of these flights or were forced to cancel them thanks to the pandemic suddenly need more SkyMiles to book the same trip.
Poor form, Delta.
If there's one silver lining to 2020, this might have been it.
Airlines near and far have given travelers unprecedented flexibility to change or cancel flights for free during the pandemic. And not just for an upcoming flight, but for new tickets booked today for travel as far out as late 2021.
That means no change fees if you decide the timing for your trip isn't right – and airlines have started doing away with those permanently, too. Or you can simply cancel the flight and get a voucher for the value of your ticket.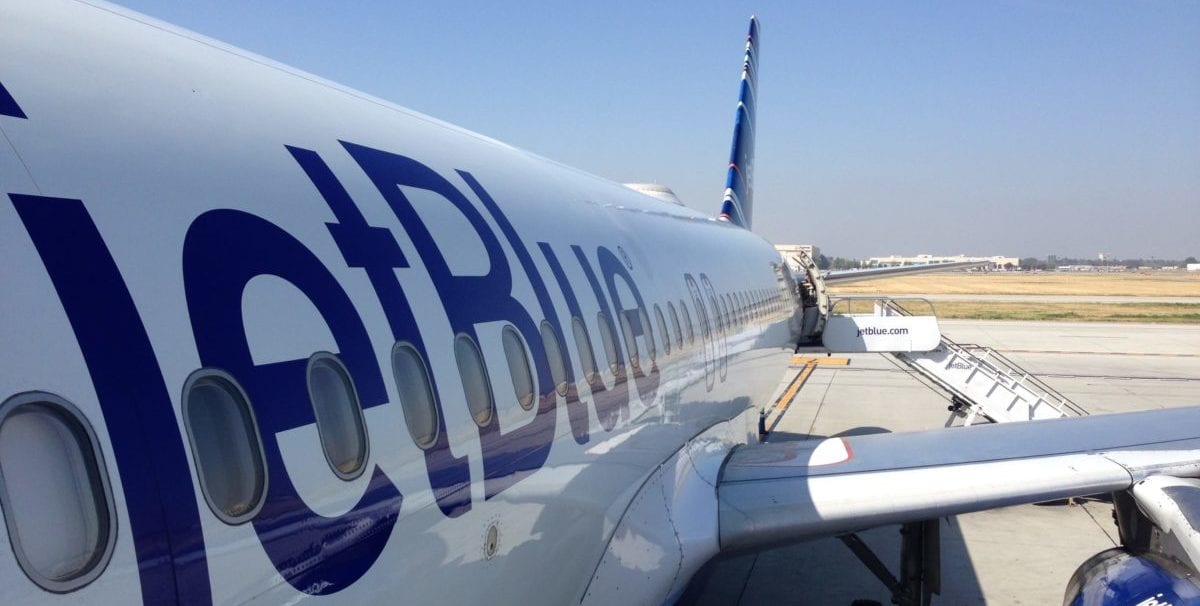 As the pandemic dragged on, airlines continually extended these flexible policies as an antidote to the uncertainty of booking future travel. Some airlines are giving travelers until the end of March 2021 to book flights risk-free, but every airline handles these policies differently so you'll want to read the fine print.
The annual airline fee credits you get on top-of-the-line Amex cards like the Platinum Card from American Express and the American Express Gold Card have gotten harder and harder to use. But this little hack we discovered was tailor made for 2020.
Unfortunately, most airlines no longer allow you to buy airfare (or even gift cards) with these credits – but we found a workaround. You can use up those credits by booking part of a new flight using a Delta eCredit from a flight you canceled this year.
Make sure Delta is your preferred airline to use these credits, put the remaining balance on your American Express card, and voila – it will trigger the credit.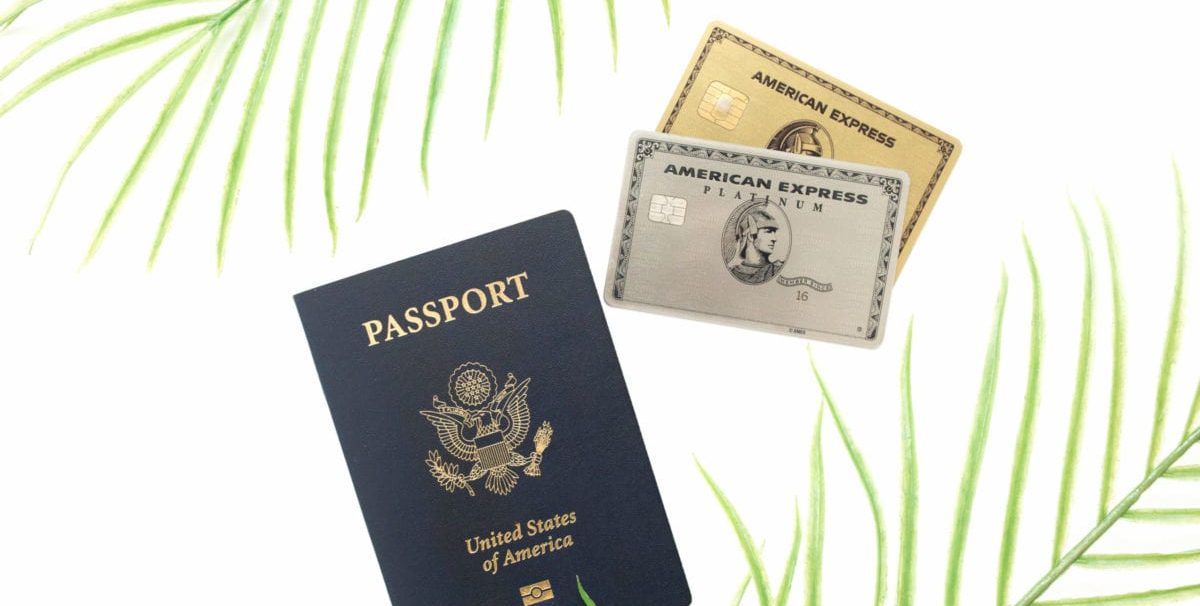 As with other methods to maximize these credits, the trick is making sure the balance you charge to your Amex card is under $250. This is a classic two birds, one stone: Use up some of your vouchers from scrapped 2020 travel while putting Amex airline credits to use, too.
If you're visiting Thrifty Traveler, you probably like to … you know, travel thrifty. Yes, even in 2020. And there's no better way to find cheap flights than Google Flights.
So it should come as no surprise that our walkthrough to using the internet behemoth's powerful search engine to find the best flight deals was one of our top stories of the year. There's just so much value for travelers in using Google Flights to find airfare.
It's so good and getting better, with constant additions to help travelers eliminate flights with lengthy layovers, and guide you toward the cheapest days to travel. While Google Flights has long been our go-to tool for finding cheap airfare, it solidified its rank as the absolute best in 2020. So it's fitting that the ultimate walkthrough for Google Flights was one of our top posts of the year.
If any single question defined travel in 2020, this was it.
As the pandemic upended travel plans left and right starting last March, millions of travelers across the globe scrambled to cancel their trips and try to get their money back. In many cases, airlines only offered a voucher to travelers who
But the law is clear: If an airline cancels or significantly changes any flight that touches U.S. soil, you should be eligible for a refund. No questions asked, no bones about it. It doesn't matter whether you're flying with a U.S. airline or a foreign carrier.
Airlines canceled flights in record numbers in the spring and into the of 2020 as they shrank into survival mode, triggering more refunds (and refund complaints) than ever. Unfortunately, not every airline played nice when it came to following the law.
We spent much of 2020 focused squarely on helping travelers sort out travel plans and get their money back. We even put together a handy flowchart guiding travelers through the process.
And here we thought it was just us missing airport lounges.
Read this post and you'll see that the Delta Sky Club isn't just reserved for well-heeled business travelers or the wealthy. A handful of credit cards can get you into the Sky Club when you're ready to start traveling again. Just keep in mind you almost always have to be flying that Delta to get in.
2020 just wasn't the year for a premium travel card with a $550 annual fee. Who wants to keep paying $550 for travel perks like lounge access and airline credits that you can't use?
American Express knew getting cardmembers to renew the Platinum Card from American Express would be a challenge this year. So it responded with insanely generous retention offers, with up to $500 credits (or 50,000 Amex points) just for keeping the card another year.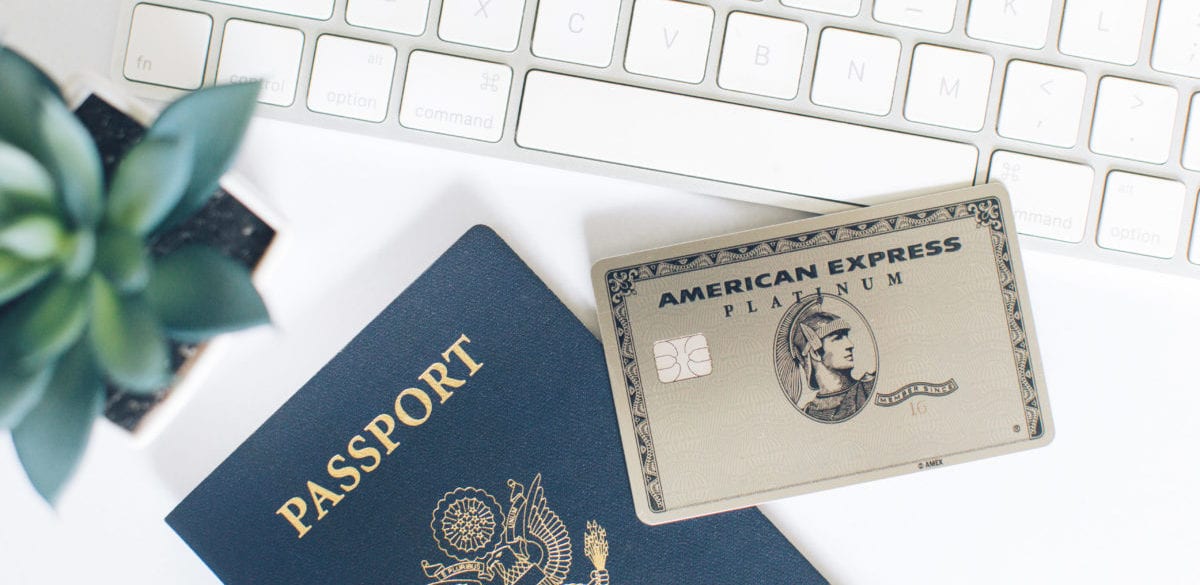 We've heard from dozens of readers and Thrifty Traveler Premium members who were able to score one of these huge retention offers in exchange for keeping their Platinum cards open. That's why we do what we do!
Tracking which countries are open, which remain closed, testing requirements, and quarantine procedures has started to feel like a full-time job. Where can you really visit these days, and what will getting in be like?
Our comprehensive guide to international travel restrictions across the globe was popular all year as travelers tried to make sense of their 2020 trips and plan new ones. We broke it down in a simple, easy-to-read format with a quick synopsis of whether each country is currently open to Americans along with additional information on testing and quarantine requirements.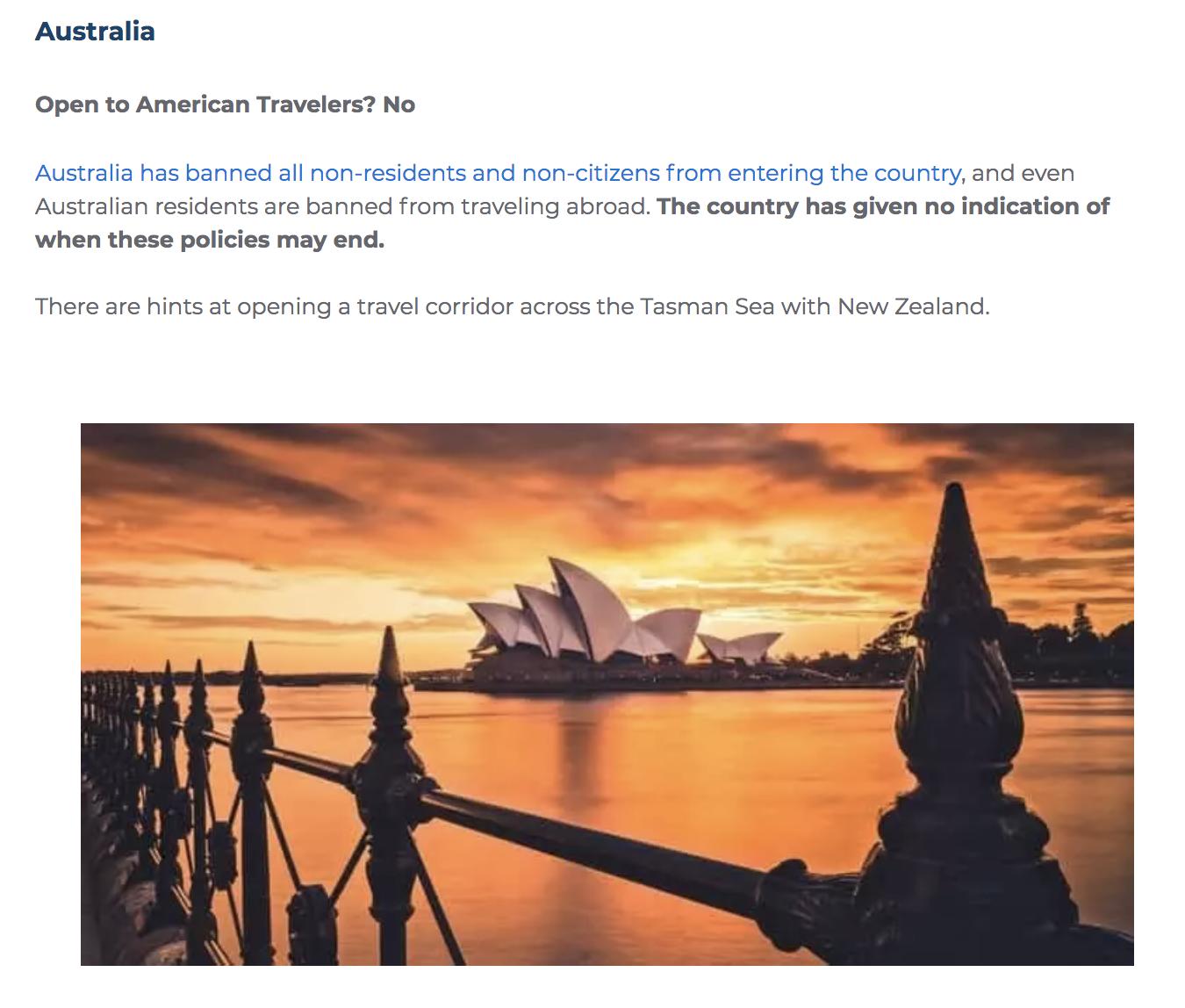 We update this guide almost daily, but also include helpful links to get information direct from the State Department, each country's U.S. embassy, or its tourism department as things are constantly changing.
This story was simply too good to be true.
The Japan Times caused a massive stir when it reported this spring that Japan planned to cover half of all visitors' travel costs – including flights – in a bid to re-energize tourism in the country after the pandemic subsided. Travelers were understandably ecstatic about the opportunity to travel to Japan for less in 2021.
But within a few days, The Japan Tourism Agency clarified: Its planned "Go to Travel" campaign would only apply to Japanese residents taking domestic trips – not foreign visitors.
2020 pulled the rug out from under us again, travelers.
It's the little-known travel hack that keeps on giving.
On paper, flying basic economy means you can't pick your seat. And that means you're often stuck in a dreaded middle seat between strangers.
In practice, it's a much different story. Especially when flying Delta basic economy fares. 
We laid out two different ways you can still select your seats when flying Delta basic economy. First, Delta has started selling seat assignments to basic economy flyers within seven days of departure, typically for $29 a seat. That's a bit steep.
Luckily, there's another way: When your check-in window opens 24 hours prior to departure, you can move around the cabin to the best of whatever seats are still available. And doing so is free. It won't always work, and it can require some vigilance. But it's a great chance at picking your seat for free even when flying Delta basic economy.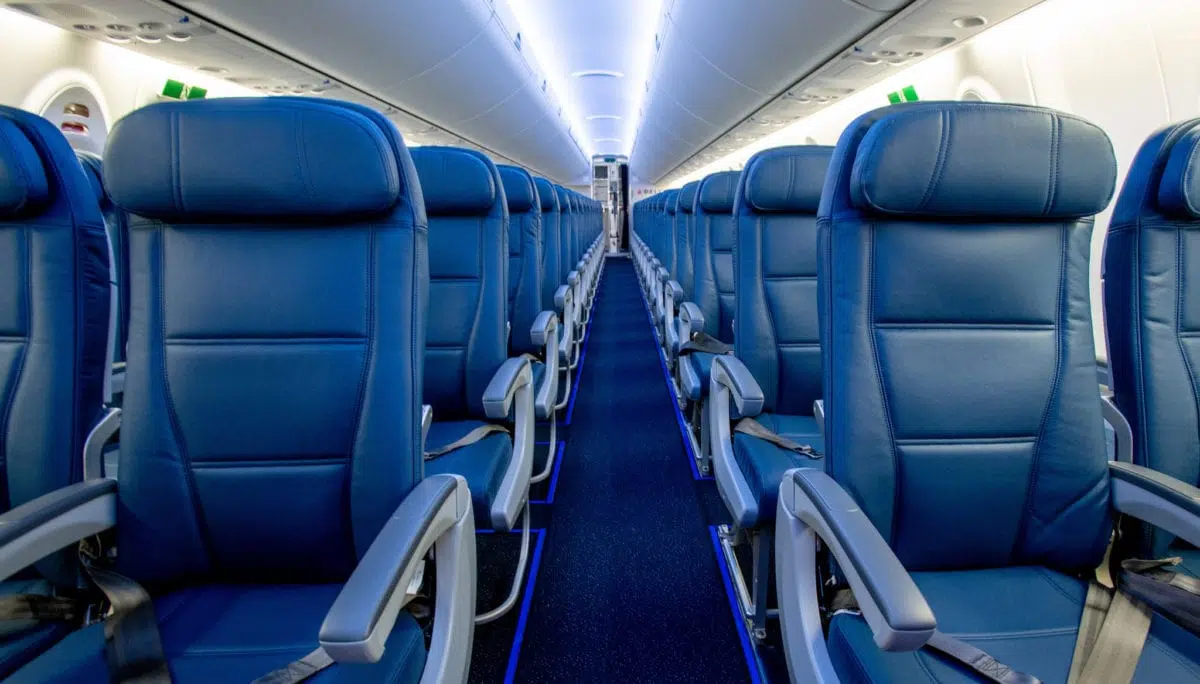 Bottom Line
Here's to 2021, travelers. We're all anxious to put the bad headlines and gloom of 2020 behind us. Here's hoping we're traveling again next year – preferably for cheap, hopefully for free.