'Tis the season for top travel credit cards to get some new benefits. And more lounge access, too.
Hot on the heels of a massive overhaul of the Platinum Card® from American Express, Chase is about to make some updates to both the Chase Sapphire Preferred® Card and the top-dollar Chase Sapphire Reserve®. 
Chase finally confirmed on Tuesday a slew of new benefits coming for both its top travel cards, effective Aug. 16. They're getting a few better bonus categories to earn more points on your spending, an interesting new hotel credit on the Preferred Card, and a few more Chase-branded lounge options around the world. Oh, and the Chase Sapphire Preferred Card is getting a new look.
Most importantly, none of these additions will push the annual fee on either card higher.
So what's on tap for two of the best travel cards on the market next week? Let's take a look.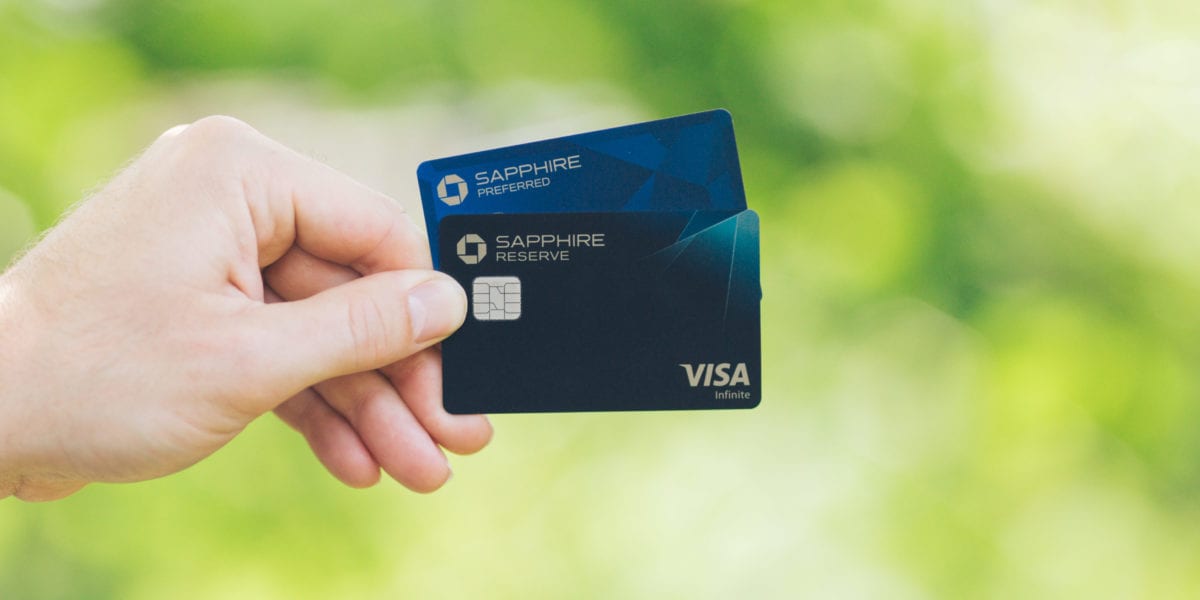 Changes to the Chase Sapphire Preferred Card
The Chase Sapphire Preferred Card has long been the best travel credit card for beginners. With its current 60,000-point bonus and just a $95 annual fee, it's easily among the best travel credit card on the market right now, period.
Still, Chase is sweetening the deal with some better bonus categories and interesting new perks. Critically, both new and existing cardholders will get these new and elevated perks. And its $95 annual fee won't increase.
Earn 5x points on all travel booked through the Chase Ultimate Rewards travel portal (up from 2x)
Earn 3x points on all dining (up from 2x)
Earn 3x points on online grocery orders (not including Target, Walmart, or wholesale clubs like Costco)
Earn 3x points on all streaming platform subscriptions
Get a $50 annual hotel credit when booking hotels through the Chase portal
Get a 10% points bonus on the amount you earn each year, not including the initial welcome bonus.
These are some worthwhile new additions to the card. The best of the best is clearly earning 3x points on dining, as that's a marked improvement – in fact, it puts it on par with the far-more-expensive Chase Sapphire Reserve card. Earning 3x on online grocery orders and streaming platforms is a nice boost, too.
While earning 5x on travel booked through the Chase travel portal is a nice perk on paper, it's still not a wise move. Unless you're booking flights for free using your Chase points, you're much better off booking directly with the airline to avoid the headaches of dealing with a third party when problems arise. All other travel bookings with your Preferred Card will still earn 2x.
The $50 credit for hotel bookings is a nice touch. Just book a hotel stay through the Chase portal and that $50 credit would kick in automatically. That's an easy-to-use and worthwhile benefit. It's based on your cardmember year when you renew each year – not the calendar year.
Finally, there's that 10% points bonus … and it's a little complex. Rather than simply tacking on a 10% bonus on what you earned in the last year, it's based on a raw dollar figure – bonus categories apparently wouldn't count, nor does the huge welcome bonus. So if you spend $10,000 throughout the year on your Preferred Card, Chase would give you a 1,000-point bonus.
In all, these are some solid new categories and perks. At the same time, Chase is giving its ultra-popular Preferred Card a brand new look. The fractal blue look is out, and a light blue laser show is in. Sure, why not?
All these new benefits will be available to new and existing cardholders as of Aug. 16 – including the new card art.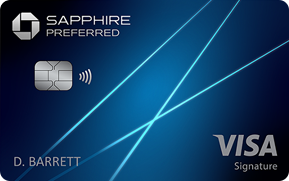 Click Here to get more information about the Chase Sapphire Preferred Card.
Chase Sapphire Reserve Changes
With a Priority Pass membership that opens more 1,200-plus airport lounge doors, a $100 credit for Global Entry or TSA PreCheck, and an easy-to-use $300 travel credit, the Chase Sapphire Reserve has been among the best premium travel credit cards for years.
And that means Chase doesn't have to do as much with this card. Here's a look at what's reportedly coming for the Reserve card.
Earn 10x points on hotel and car rentals made through the Chase Ultimate Rewards travel portal (up from 3x)
Earn 10x points on Chase Dining bookings through Ultimate Rewards (up from 3x)
Earn 5x points on flights booked through the Chase travel portal (up from 3x)
While these are certainly nice, the value here is much more limited than the additions we may be seeing on the Preferred Card.
The best is clearly earning 10x on rental car and hotel reservations made through the Chase travel portal. That's a massive improvement. While the potential for problems with flights changing or getting canceled leads us away from booking airfare through travel portals, that risk is lower with rental cars and hotels. Earning 10x could lead many to book there – though keep in mind you'd likely lose out on any elite status benefits with your hotel chain or rental car company.
Earning 10x on Chase Dining is a nice perk. It'd be a permanent extension of a temporary perk Chase launched last year. But I can count on one hand the number of times I've booked anything through Chase Dining … because it's zero. So while earning 10x points per dollar is nice, it likely has limited appeal.
Just as with the improvement on the Preferred Card, earning 5x points on flights booked through the Chase travel portal is nice on paper. But in practice, we'd recommend steering clear of booking airfare through the portal unless you're redeeming your points to make those flights free. It's simply not worth the headaches otherwise.
On the bright side, there's little reason to worry about a price hike on the Reserve Card. Chase already hiked the annual fee on the card to $550 in early 2020 – though few existing cardholders have actually paid that higher fee so far as Chase has continued discounting it due to the pandemic.
Once again, these benefts will be available to new and existing cardholders starting Aug. 16.
Click Here to get more information about the Chase Sapphire Reserve.
More Chase Sapphire Lounges
Chase shook things up earlier this summer by finally throwing its hat into the airport lounge wars. The first Chase Sapphire Lounge location on tap is in Boston (BOS), but Chase hinted that more were on the way. Now we know where else Chase has set its sights.
Chase will also build out lounges in New York City-LaGuardia (LGA) as well as Hong Kong (HKG). While we know Chase is planning for a 12,000-square-foot space in Boston that could open as soon as early 2022, the bank provided precious few details about its other lounges in the works, including timelines.
Officially, each lounge will be called a Chase Sapphire Lounge by The Club. Chase is partnering up with The Club, a prominent lounge operator in the Priority Pass network with locations in Orlando (MCO), Las Vegas (LAS), Atlanta (ATL), and many more U.S. airports.
Chase has said that Reserve cardholders will get complimentary access to these lounges, as will Priority Pass members. Otherwise, day passes may be available for purchase.
What this Means for Chase & Travel Credit Cards
The arms race between credit card companies is officially on. And that's a win for travelers.
These additions would undoubtedly be a win for the Chase Sapphire Preferred Card – especially since it's not paired with a big increase to its annual fee. The addition of a $50 hotel credit would absolutely cement the Preferred Card's title as the best mid-level travel card on the market.
For the Reserve, it's more of a mixed bag. Those elevated bonus categories could be nice, but they're far from earth-shattering.
Regardless of how you feel about them, these moves underscore what's going on in the world of points, miles, and travel credit cards. As travel rebounds, banks are competing for a share of your wallet.
You see it in the record-setting bonuses on top travel cards. Bonuses of 90,000 miles, 100,000 points even 150,000 points were once unthinkable. Now, they're the norm.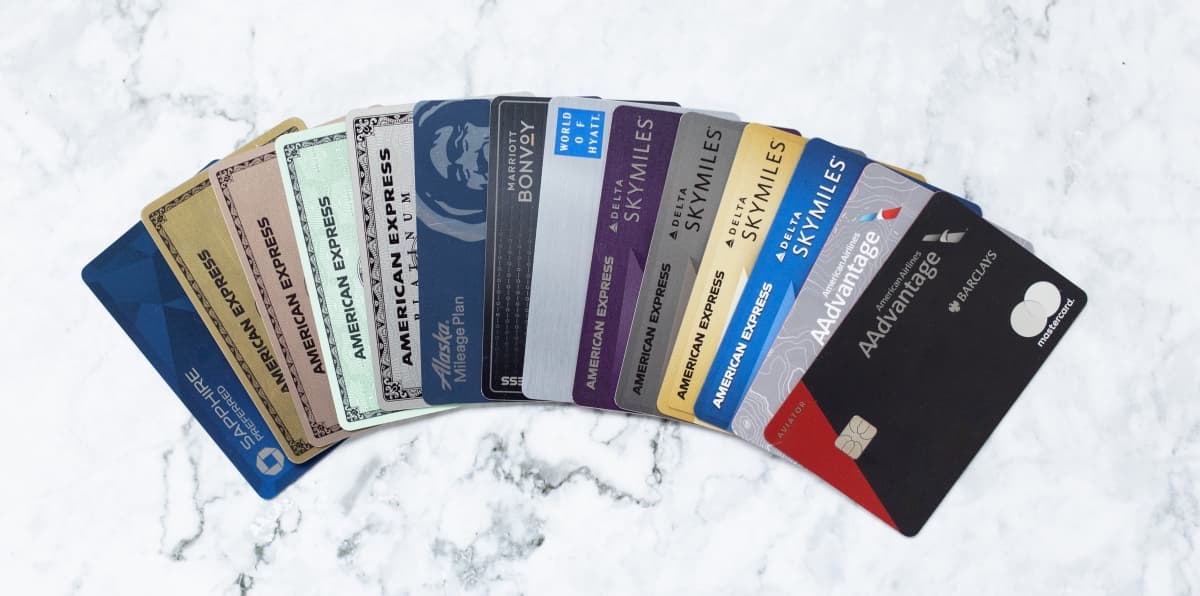 Those eye-popping bonuses draw new cardholders in, but the name of the game is convincing travelers not just to keep those cards open, but continue swiping them. That's what's behind these new and bigger bonus categories.
Bottom Line
The Chase Sapphire Preferred Card and Chase Sapphire Reserve are both set to get some new bonus categories and benefits on Aug. 16. New and existing cardholders alike will get these new benefits without paying more in annual fees.
While some of these additions are clearly better than others, it's a win for Chase cardholders overall.